I didn't know that there was much of a food scene in Buffalo Niagara USA let alone a culinary school within the city beyond the falls until I experienced it first-hand. My first stop on a 3 day culinary journey to discover some Good Eats across the border was at Savor Restaurant a student-operated restaurant found on the main floor of the Niagara Falls Culinary Institute.
Discovering Good Eats at Niagara Falls Culinary Institute
Located on Old Falls Street, directly across from Seneca Niagara Casino & Hotel. There are four restaurants/retail spaces on the premises – Savor, their fine dining restaurant; La Patisserie, a baked goods and coffee shop; Old Falls Street Deli sandwich shop and Wine Boutique featuring the wines from Niagara and New York State.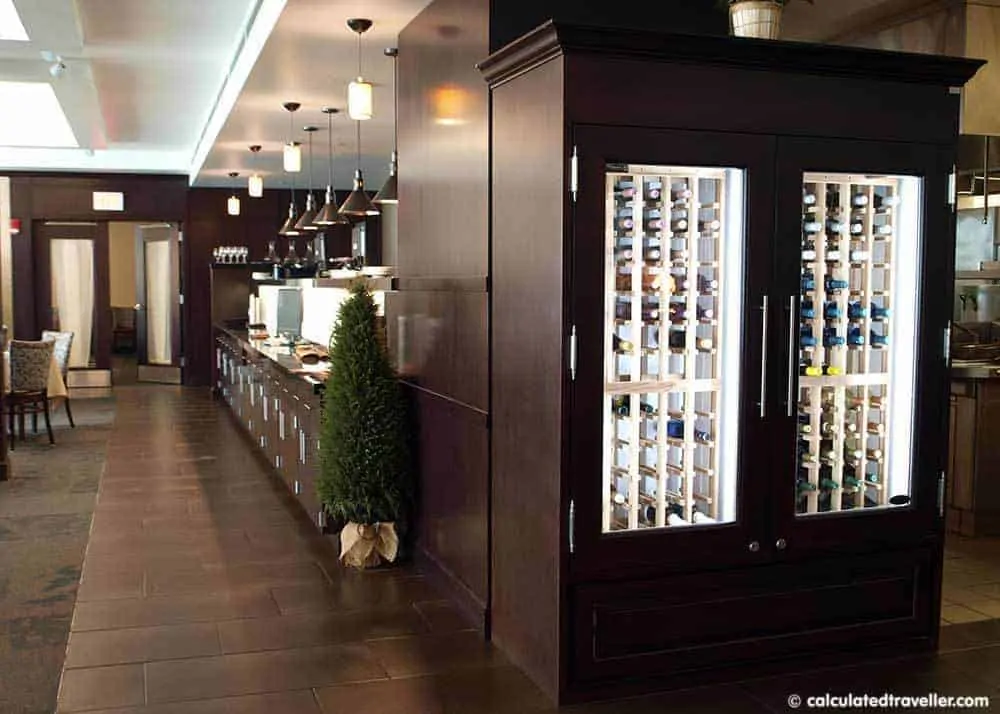 We had a late lunch at Savor, and the place was quiet, service was attentive and not pushy, but I can't say what service would be like during the lunch hour rush or at dinner.
The students from the Culinary Arts, Pastry Arts, Restaurant Management and Hospitality programs operate in an open kitchen atmosphere so you can watch them honing their skills while you dine. There is also a large chef's table where you can sit directly next to the kitchen area.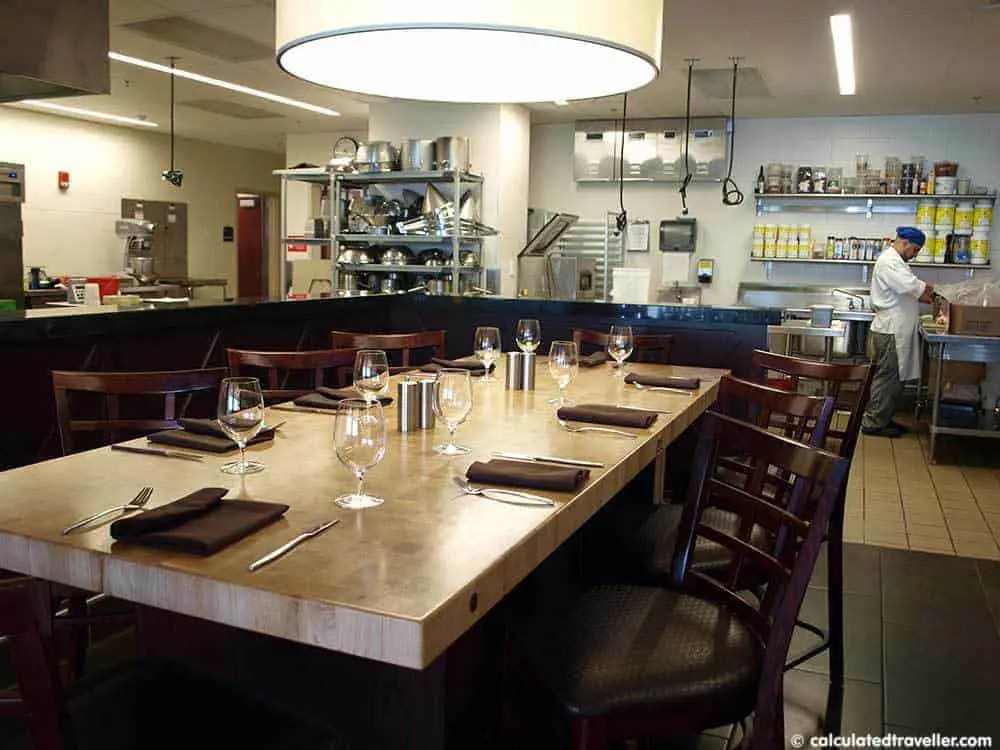 Product used on-site is locally sourced, and the menu changes regularly with the season to capitalise on what is fresh in the market at that time of year.
The decor is modern and bright with comfortable chairs, linen tablecloths and subtle colours.
Savor Restaurant – What We Ate
On the recommendation of our server, we dined on the following:
Grilled Avocado Salad
Chargrilled Avocados, Romaine Lettuce, Radicchio, Ricotta Salada, Dried Cranberries, and a Sesame Vinaigrette – $10
It was pretty tasty – the salad was lightly dressed, and the addition of the grilled avocado was very different and something not typically seen.
Gnocchi Bolognaise
Classic Slow Cooked Bolognaise Sauce, House-Made Gnocchi – $12
The gnocchi had a very nice pillowy texture however it did need some seasoning/salt and perhaps more pizzazz in the presentation, but overall it was tasty and very satisfying.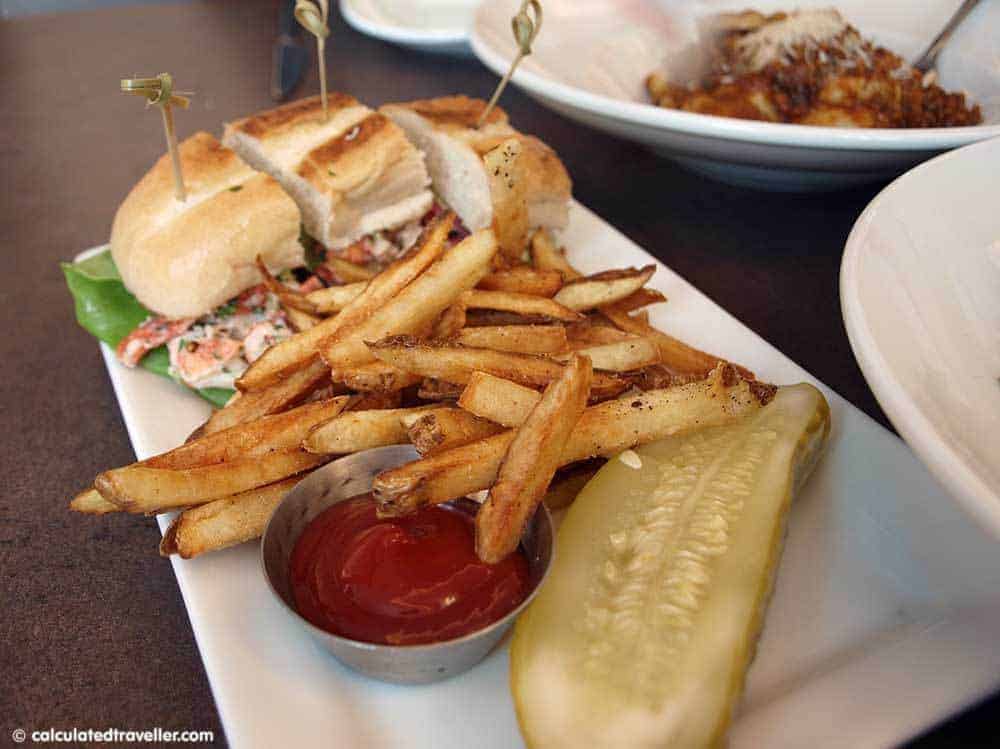 Maine Lobster Roll
Fresh Maine Lobster Salad, Bibb lettuce and Pickled Red Onions – $15
You could taste the lobster, and the fries were nicely seasoned and crisp. The plating was lacking, and I wish it was served open-faced or at least with the filling showing instead of the bread. (This might have been because we asked the sandwich to be cut into thirds so we could share it.)
*Tip: Don't order dessert at the end of your meal. Instead, take a walk across the hall over to the pastry shop and buy one of the sweets from there instead.
Next time you are playing the slots at Seneca Niagara Casino & Hotel, or just plain visiting Buffalo Niagara USA, skip the buffet and have a visit to the Niagara Falls Culinary Institute. You'll find freshly made food at very reasonable prices and will be supporting a good cause by giving the students there some real world experience.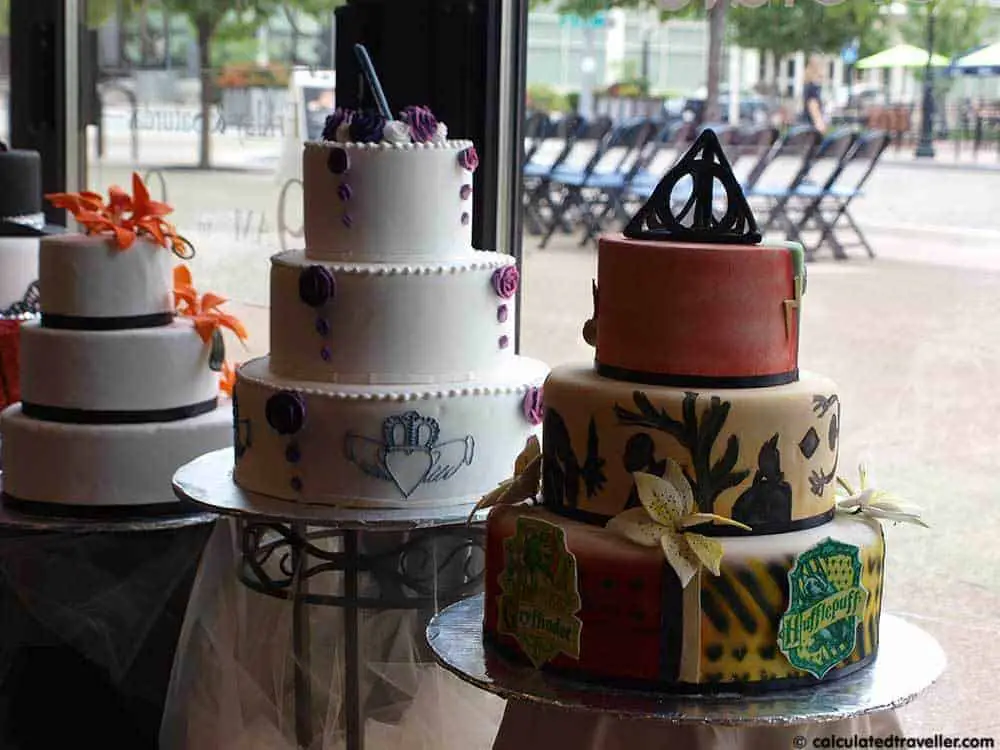 Savor Restaurant
28 Old Falls St, Niagara Falls, NY
Closed Monday
Lunch Hours:
Tuesday – Saturday: 11:30 AM – 2:00 PM
Dinner Hours:
Tuesday – Thursday: 5:00 PM – 9:00 PM
Friday – Saturday: 5:00 PM – 10:00 PM
Sunday: 4:00 PM – 9:00 PM
Gift cards and public tours are also available.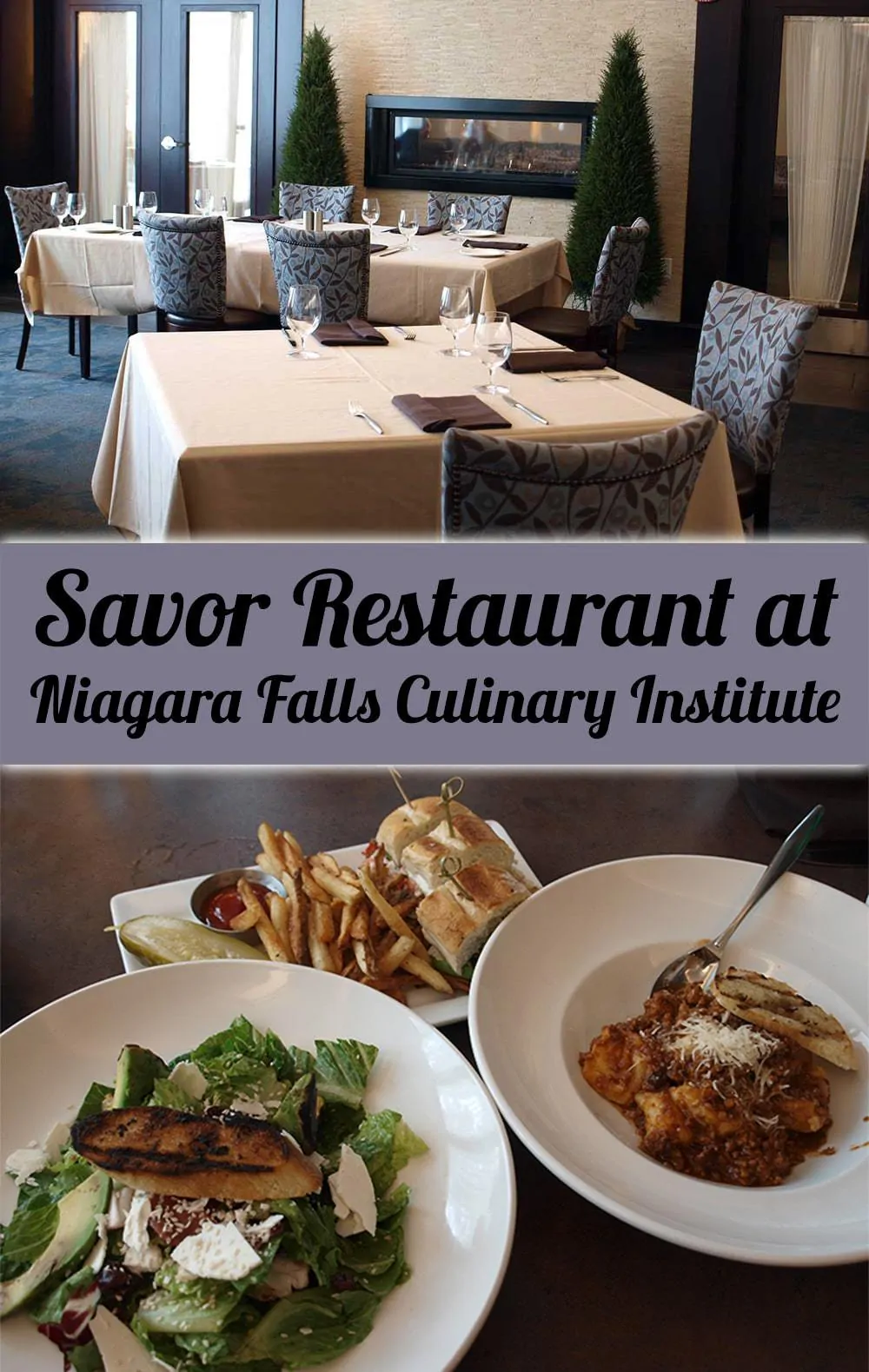 The author was a guest of Buffalo Niagara Convention & Visitors Bureau. The opinions expressed, positive and/or negative, are entirely that of the author and are not a reflection of the compensation received.
Have you dined at a culinary institute before? How was your experience?
What to do and where to stay close by?
– Lux Art Deco Dreams at the Giacomo Hotel, Niagara Falls NY
– Of Wind and Water on the Maid of the Mist Niagara Falls
– Heart-Pounding White Water Ride with Niagara Jet Adventures
Looking to book a tour? Might I suggest: