The Sheraton Fort Worth Hotel and Spa, located in downtown Fort Worth Texas, is walking distance to the Fort Worth Convention Centre and about a 15-minute car ride to the Fort Worth Stockyards.
I stayed here for only one night but found it to be quite comfortable with friendly staff and located in a convenient place. I would stay here again the next time I'm in Fort Worth.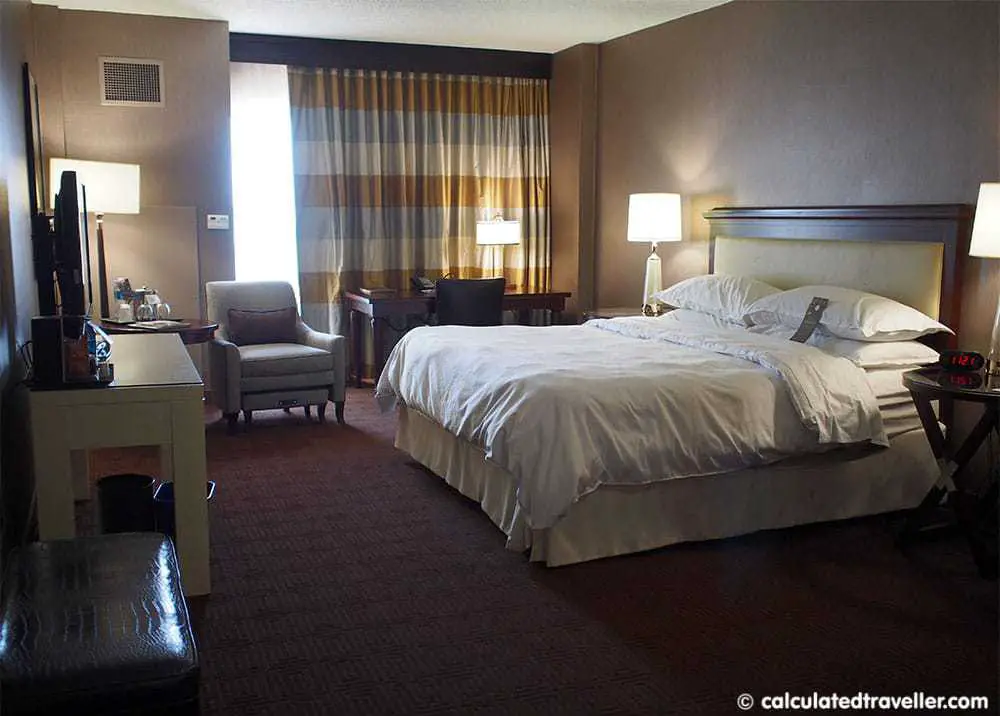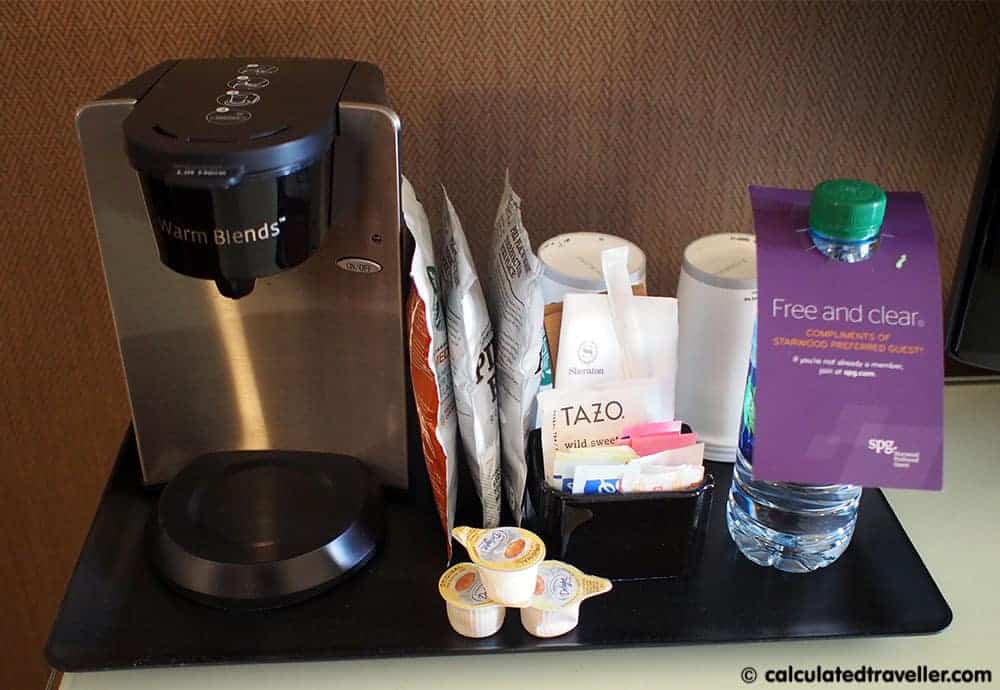 Sheraton Fort Worth Hotel and Spa Pros
My standard room was nicely decorated with photos representing various sights in the Fort Worth area. According to their website, the hotel was recently renovated and in fact one of the seating areas in the lobby was still under construction.
Towel hook in the shower. I mention this because far too often I see cards/signs asking me to be environmentally conscious and to reuse my towel. Yet, I can never find a hook for me to hang my towel on in the bathroom.
Complimentary bottled water provided in the room.
Desk area with lots of charging plugs.
Very quiet
Very comfortable bedding
Complimentary basic Wi-Fi throughout the hotel which had a good strong signal
24-hour business centre and gym, heated indoor pool, spa
Restaurant on site as well as coffee area in the lobby that serves snacks and StarbucksRoom service breakfast was standard but far too efficient! I had ordered room service breakfast to arrive at 8:30 am via the card that you hang on the doorknob. The room service staff called at 7:45 am asking how my breakfast was and if I needed anything else. When I told them that I hadn't received it yet. They apologized and said that it was going to be delivered shortly (?) I then told them that I requested it for 8:30 am and it was far too early and I was about to enter the shower….It ended up being delivered at 8:15 am!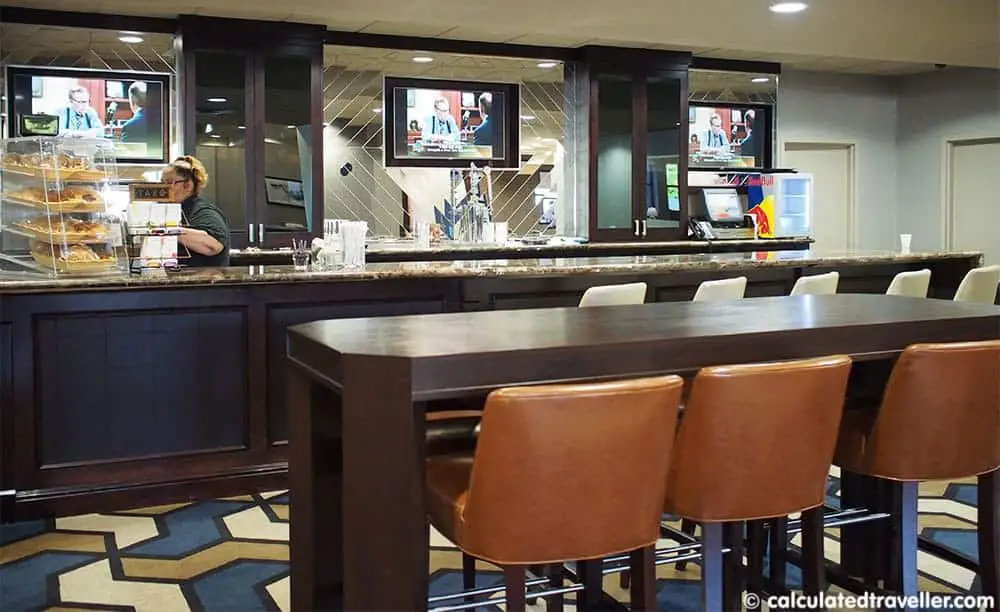 Sheraton Fort Worth Hotel and Spa Cons
Hair dryer wasn't working. I know I could've asked for a replacement but it was far easier and faster to just ask a friend staying next door to borrow hers. I did mention it to the front desk staff on check out and they were very apologetic.
Slight hum noise could be heard at night.
No refrigerator in the room.
Fort Worth Water Gardens
One thing that I adored was the most amazing water fountain, Fort Worth Water Gardens located just across the street from the hotel. (click the link for more photos and information)
Open daily from 7 AM to 11:30 PM. The 4-acre Water Garden was designed by architects Philip Johnson and John Burgee and inaugurated in 1974. Consisting of a Central Square and event stage, there are four water features to walk through and explore. According to the signage on site "Every minute, 19,000 gallons of water move through the Garden's 10 miles of pipes and flows past seven miles of retaining walls."
Perhaps that's what the "hum" was that I kept hearing at night…
The Sheraton Fort Worth Hotel and Spa
1701 Commerce St, Fort Worth, Texas 76102
Travel assistance provided by The Sheraton Fort Worth Hotel and Spa, Fort Worth Tourism and Texas Tourism. This had no bearing on my review. As always, all my opinions are entirely my own.
While in Fort Worth:
Cooper's Old Time Pit Bar-B-Que. It's Slap your Mama Good!
Art and Architecture of the Kimbell Art Museum Fort Worth Tx