Travelon Anti Theft Classic Tour Bag is My Perfect Petite Pickpocket Proof Purse
(say that 10 times fast!)
I've been on the hunt for a while now for a small travel purse with multiple security features that:
Suited my petite frame
Would hold my Olympus PEN-2 mirror-less camera, small notebook, pen, money, lip gloss and cell phone
Would look good in any climate or for any travel situation
There are so many products on the market but they were always lacking in something.
Great size and colour but no security features
Cute and secure but size too small
Secure but size too large
So frustrating!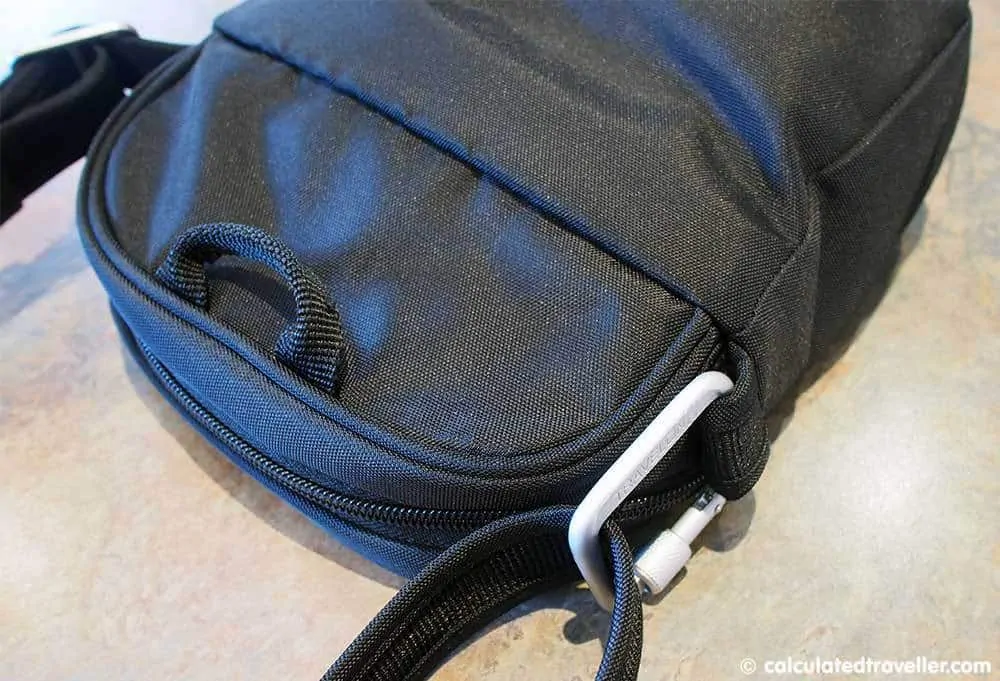 I found the Travelon Anti-Theft Classic Tour Bag Small to be just right for this Goldilocks!
I used this bag throughout a 14-day trip through Europe, and it was fabulous. It suited my needs, was low profile enough not to draw attention and was functional.
Tip: Wear the bag with the zippered pocket facing you!
 
What's in my bag?
Micro DSLR with flash and pancake lens. Would easily fit a pocket-size camera.
Pen, notebook, lip gloss, keys, cellphone, 2 passports, business cards, hand sanitizer, candy, wet wipes, tissue, small wallet.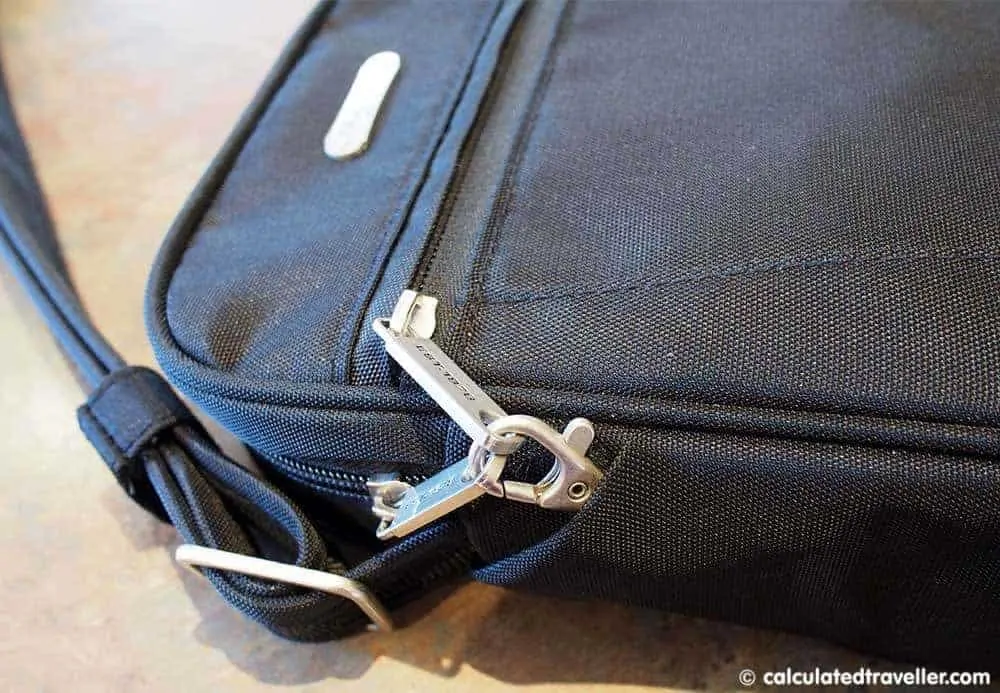 Travelon Anti Theft Classic Tour Bag Pros
Measures: 8.25 x 6.5 x 3 inches
Adjustable slash proof strap and body
Zipper locks
Inner pockets for cell phone, passport, pen, cards
RFID blocking card and passport pockets
Key chain loop and LED light (you travel with a flashlight right?)
Outer loop that you can add a carabiner to and perhaps attach an umbrella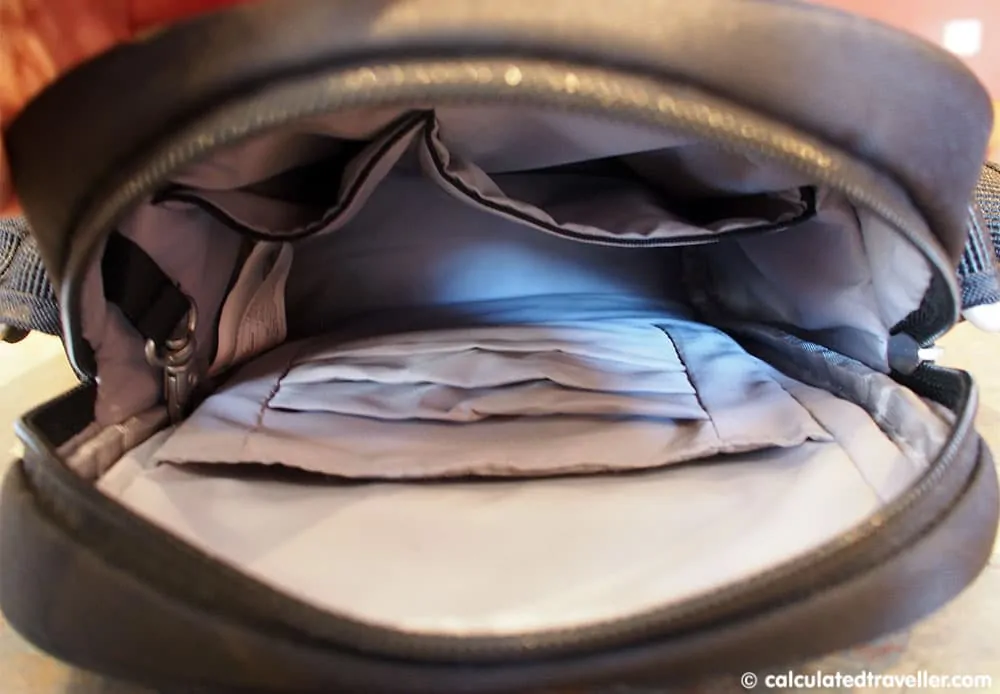 Travelon Anti Theft Classic Tour Bag Cons
If I had a regular lens on my camera, it wouldn't fit inside the purse.
There is only 1 outer zippered pocket. I wish there was a second zippered pocket on the other side or even just a pocket without a zipper for easy access to lip gloss or tissues.
Need more cute colours – it's only available in black, navy and beige.
Strap is a bit "stiff" due to the anti-cut wire inside. I'm hoping it softens up and becomes more flexible with use.
It's not waterproof. On a recent trip to Europe it was raining a lot and I found that water would seep in through the main zipper.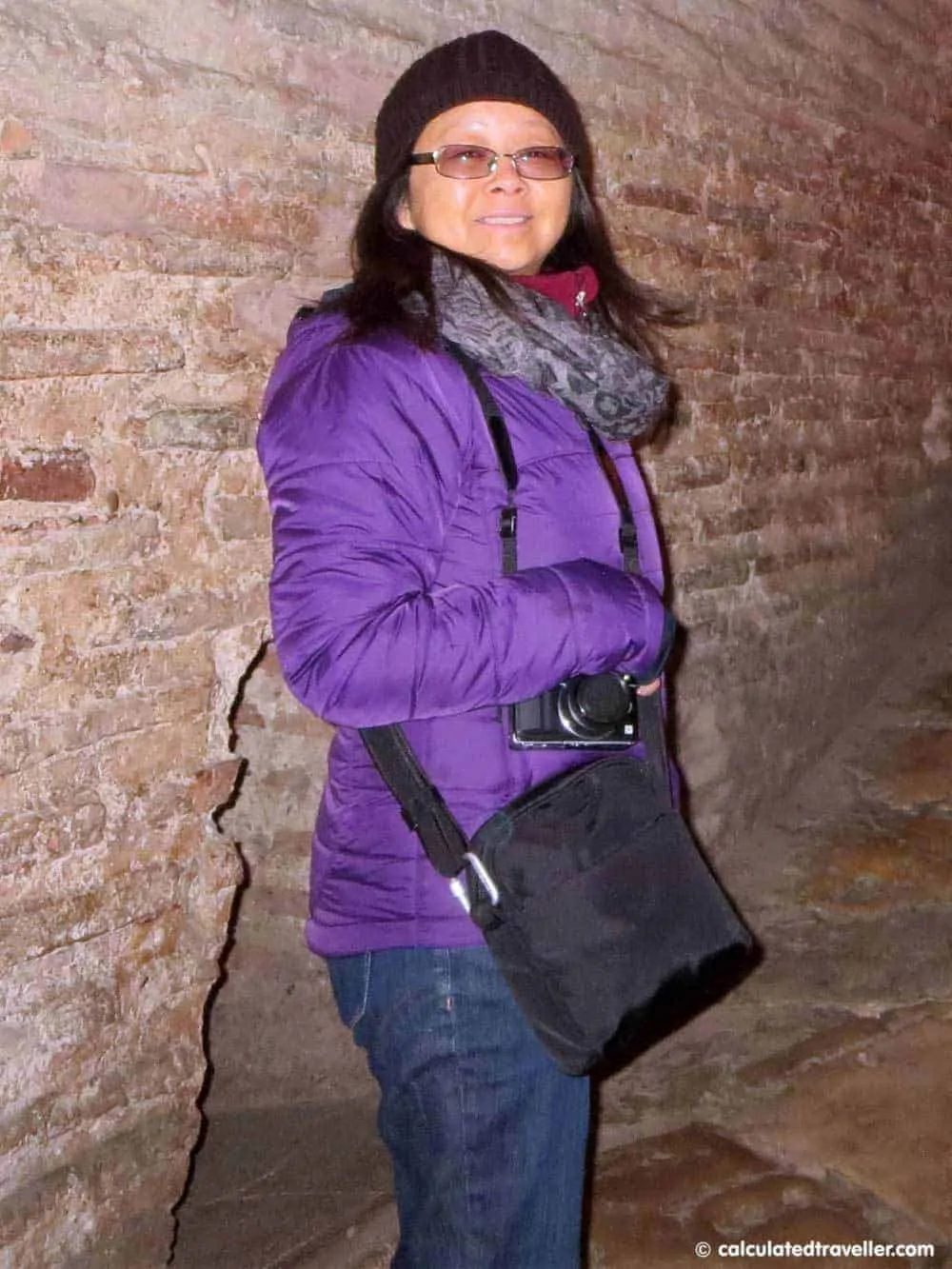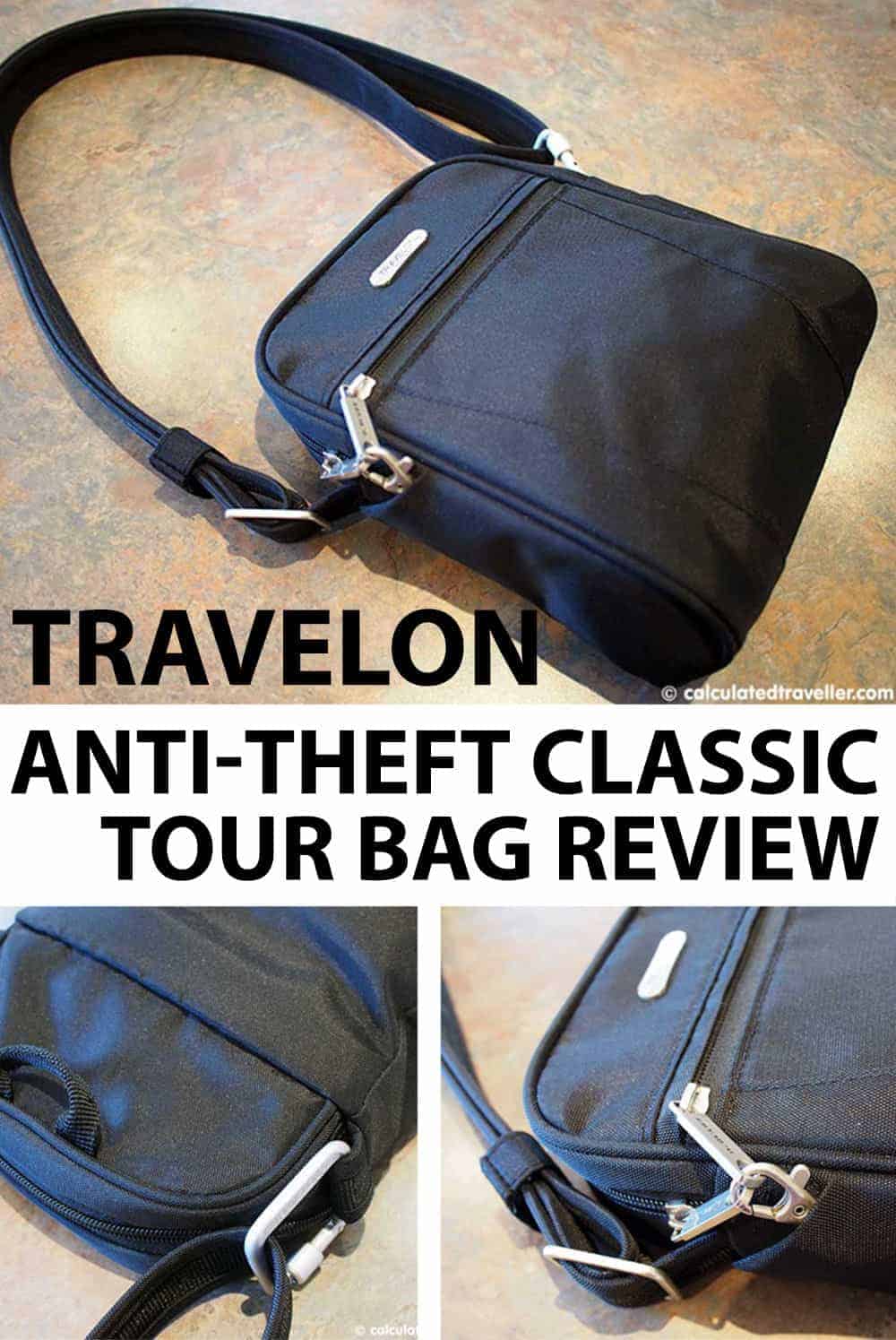 Products from Amazon.com
‹
›
For now, I'm pretty happy with the Travelon Anti-Theft Classic Tour Bag Small, but you know us girls…we are ALWAYS on the lookout for something better!
Read additional Travelon reviews:
– Review: Travelon Classic Anti-theft Sling Bag
– Travelon Anti Theft Classic Tour Bag Review
– Travelon Classic Travel Bag Review