You're hanging out with a couple of friends enjoying a lovely dinner out, and someone says, "Hey, we should go on vacation together!"
Sound familiar?
Traveling with another couple can be a tonne of fun, but it can also be a tonne of heartache.
We are fortunate that we know a few couples that we love as travel companions. On the flip side, we also know of a few couples with whom we could never travel with, but they are great fun to hang out with for a few hours. There is nothing wrong with this and doesn't make them any less of a friend — we just know that we have different travel styles.
Before you book that all-inclusive vacation for four…
Nine Tips when Vacationing with Another Couple
Tip 1. Make sure you all get along
You may be BFF's with Susie but does your better half get along well with Susie's better half or are they just tolerating each other for your sake? Make sure you all get along before you start planning that journey to Asia.
Tip 2. Trial Run
Before you plan a 3-week adventure through Europe, do a trial run first and go on a weekend getaway close to home.
Tip 3. Multitask
During the planning stages, make sure that you split up the tasks between all parties according to strengths and weaknesses. Divide and conquer to ensure that everyone handles some of the "work". No one wants the pressure of planning the whole trip alone.
Tip 4. Budget
When going on holiday with another couple, make it clear early on in the planning stages as to what the budget is for the trip so that there aren't any unintended financial pressures imposed on anyone involved.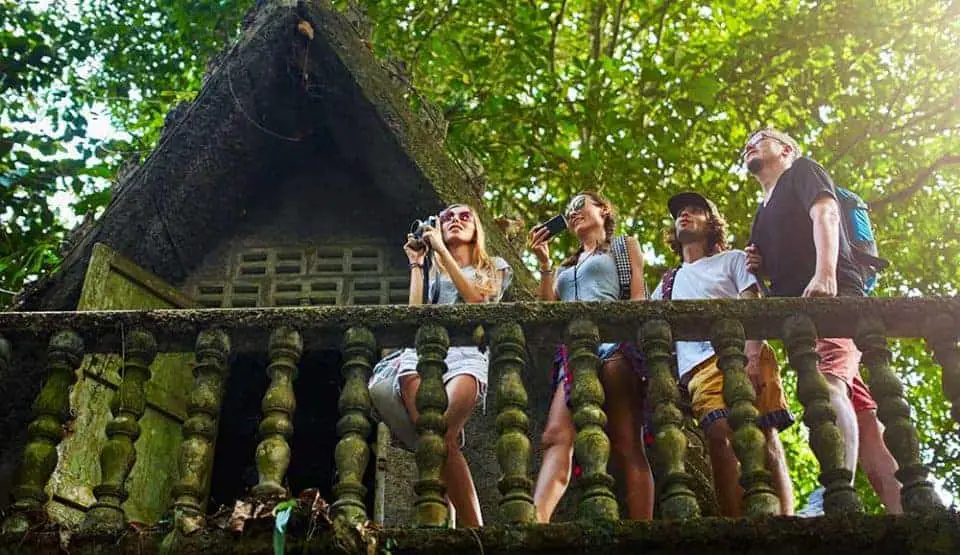 Tip 5. Communication
Communication is the key to remaining friends before, during, and after the trip. Be honest and speak up. If you require washroom breaks every hour — let everyone know ahead of time so that they aren't surprised or annoyed during the trip.
Tip 6. Separate Beds
Stay in separate hotel rooms. It may seem like sharing a hotel room with another couple is a great way to save some cash by booking two queen size beds in 1 hotel room with your travel companions, but for your sanity, I feel it's best to book two hotel rooms. And that brings us to our next point.
Tip 7. Spousal Time
Plan some alone time with your partner. You don't need to spend 24/7 with the other couple.
Tip 8. Fight Fair
All couples have disagreements from time to time. Don't hold a grudge and don't make things uncomfortable by pulling the other couple into the disagreement — save it for later when you are alone.
Tip 9. Everyone is unique
Be mindful of everyone's interests. It's perfectly acceptable to separate and do different activities and then regroup for common interests.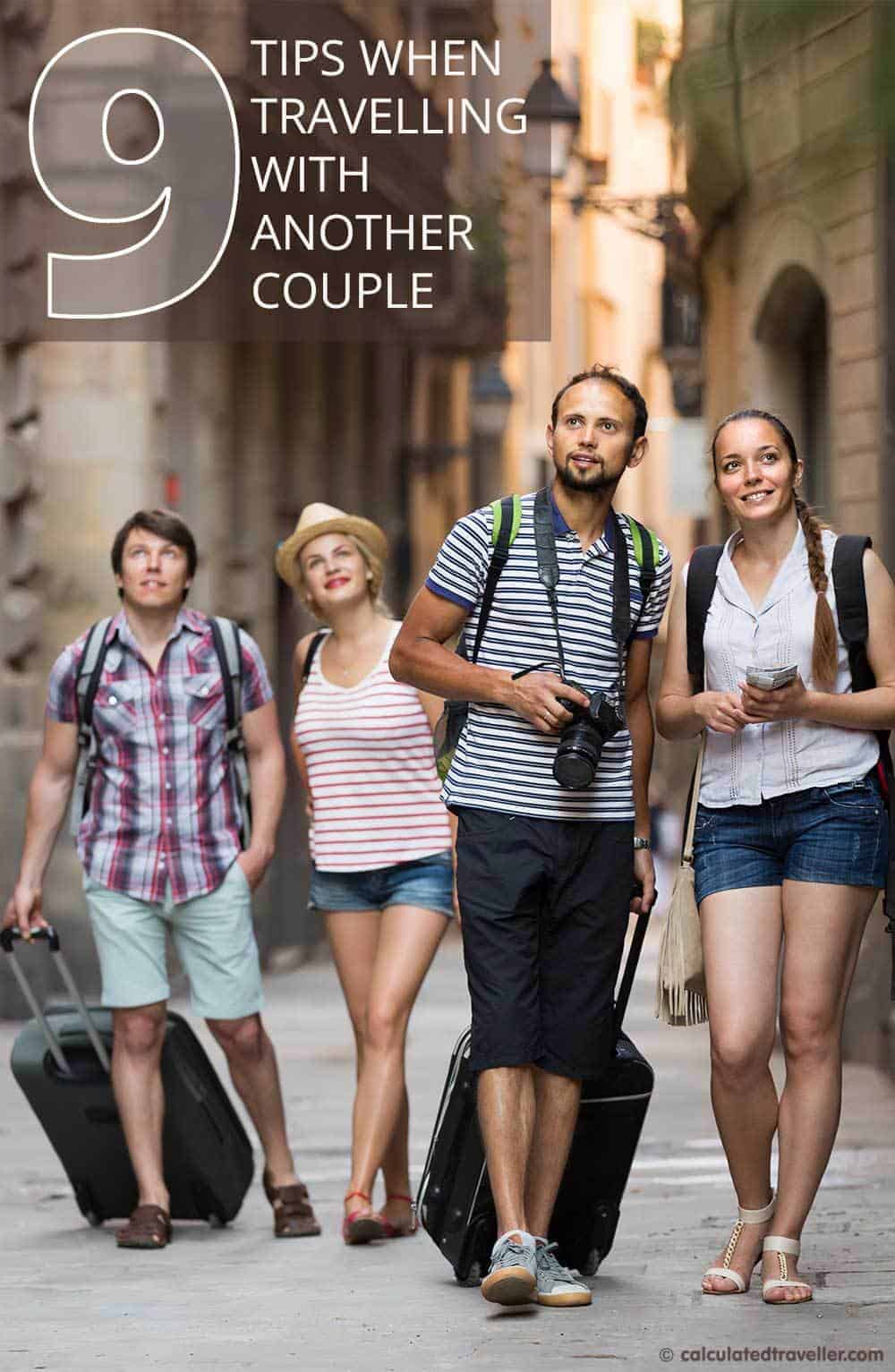 Keep these 9 points in mind the next time you are considering traveling with another couple.
Planning a road trip? Check out our article 10 Road Trip – Rules
Do you have any tips to add to this list for travelling with other couples? Feel free to comment below.