It's a cool Friday afternoon, and I've found myself standing on a wooden platform high up in a tree in Brampton, Ontario. I'm clipped onto a series of thick wires strung between the two trees. Nervously checking my harness for the second time and fumbling with my GoPro, I step off the platform and rush through the air on my first zip line.
This adventure-filled day took place at Treetop Trekking Brampton, an adventure park located at the Heart Lake Conservation Area in Ontario. The outdoor facility boasts six courses with seven zip lines and an incredible 1000-foot zip line over Heart Lake itself! Should you meet the age, height, and skill requirements (assessed during the safety orientation), you'll have full reign over the variety of courses that range in difficulty. From suspension bridges, swinging logs to cable traverses and zip lines, some of the courses will challenge even the most athletic of adventurers!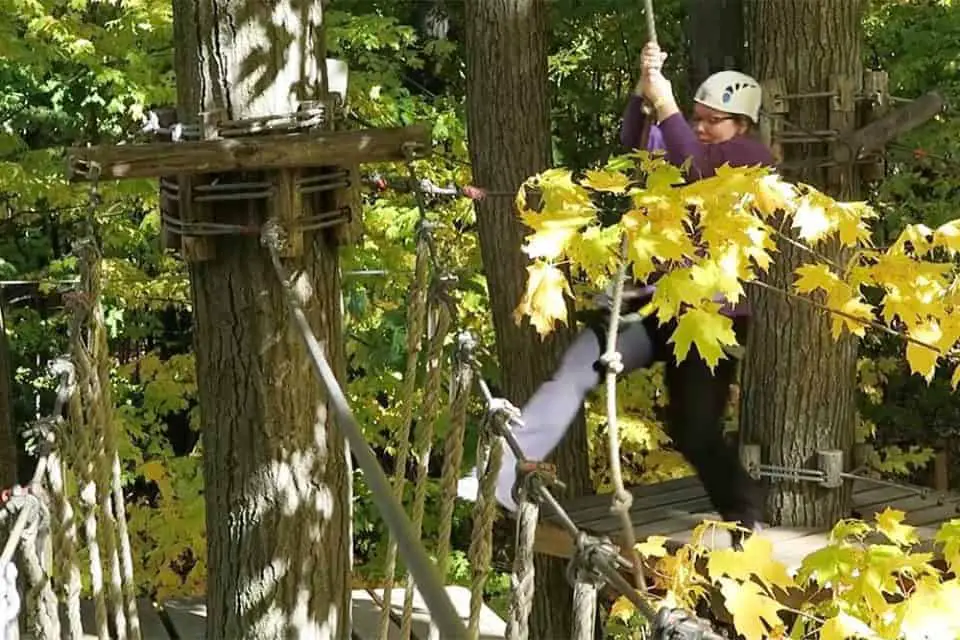 I came to Treetop Trekking with a couple of years of rock climbing and bouldering experience. But don't let any inexperience with heights discourage you from trying! The staff are all very professional, positive, and have taken many safety precautions to ensure that your visit will be a memorable one. The experience not only taught me a healthy respect for gravity but also reminded me of how beautiful it is outside of the downtown Toronto core. It's easy to forget about nature when we workout in stuffy indoor gyms. But at Treetop Trekking, you're getting a fun and challenging workout surrounded by trees!
Treetop Trekking Outdoor Zipline Park
Here's a video of our afternoon in the trees:
All the necessary safety equipment – harness and helmet – is provided by Treetop Trekking alongside a comprehensive safety orientation. However, I would highly recommend bringing your own pair of gloves (or purchase them there) and wearing long sleeves. After three hours of brushing my arms along metal wires as I traversed the six obstacle courses, I was thankful to have not worn any bare skin raw. Perhaps that's because I was having so much fun and trying to get as close as possible to the course records (I didn't). See if you can beat my 12-minute personal best on the Kingfisher course!
In my opinion, fall is perhaps the best time of the year to go zip lining. The weather wasn't too hot or cold, and climbing through trees that have started changing colour is something truly breathtaking.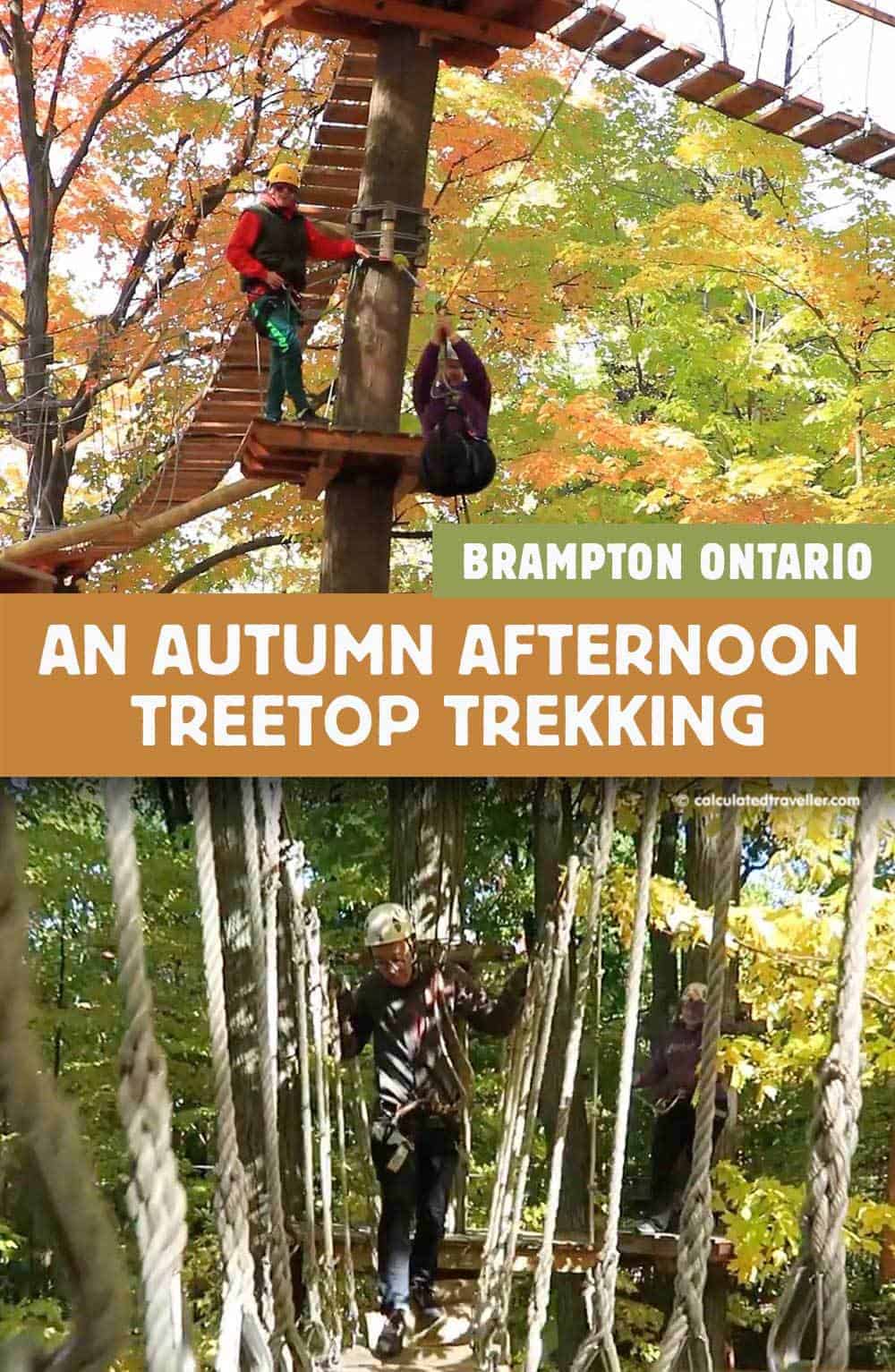 Treetop Trekking is the perfect outdoor adventure for anyone looking for a challenging and exciting outdoor adventure!
Treetop Trekking has six facilities in Ontario and five in Quebec.
Have you had an adventure in the trees? Share your experience with us in the comments below.
The author was a guest of Treetop Trekking and did not receive any financial compensation for this article. All opinions are entirely that of the author.
Looking for more Ontario articles?
– Hockley Valley Resort – A Mid-Week ME-Time Spa Escape
If you are in Vancouver, there is a similar tree top trail in Capilano Suspension Bridge Park. Read about it in this article here.