This article may contain affiliate links. This means that clicking on or purchasing products we recommend through a link may help us earn a small commission, which helps keep this site running. For more information read our disclaimer. Thank you for your support!
I love cruises. All the food I can eat, activities for days, and free shows to watch, what's not to love? I've taken about 30 cruises in my life, and most of them have been to the Caribbean. Here's why I think that cruising the ocean is the best way to visit these paradise islands…
Check out:
What I Love about Cruises
5 Days 5 Dinners — Caribbean Princess Dining Review
Money
The Caribbean Islands are a hot spot for tourists, and as such it seems every major cruise line has ships that go there. With so much competition, cruise lines are always offering deals to earn your business, banking that you'll spend enough money once you're on the ship to offset the deals that they offer. A few of the cruises that I went on were spur of the moment decisions, purely because you can get a great deal on last-minute cruises or upgraded cabins that are not yet at capacity.
Choices
The Caribbean consists of so many islands, you can visit many different places in a short span of time. Compared to trying to do this the "normal" way, i.e. flying and booking hotels at each place you go to, and you can see why most people choose the former. It's a lot more convenient, less stress, and you save quite a bit of money as well.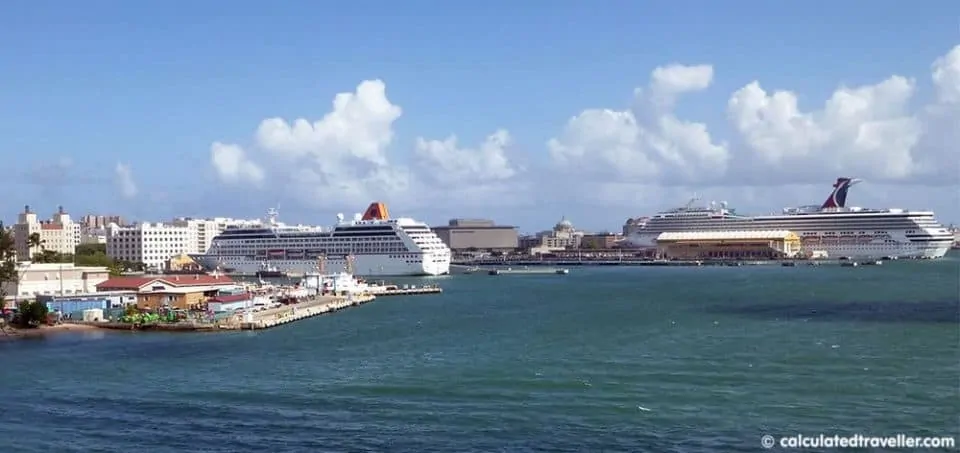 With the Caribbean such a popular destination, a few of the bigger cruise lines (Disney, Holland America, Princess Cruises
etc.) have gone so far as to have their own "private" island. The benefits of this are many. The beaches are deserted and free from souvenir hawkers or unscrupulous locals who may try to rip tourists off, and the food and drink are all included. The only drawback to visiting a private island is that it's very expensive to own these islands. As a result, shore excursions and renting equipment can be more costly.
Favorite spots to Cruise the Caribbean
In my opinion, the locals in the Bahama's (specifically Nassau) are some of the friendliest people that I've ever met. You would think that an island with so many tourists coming in and out that locals might get annoyed or short-tempered with cruise-goers but I found the opposite to be true. Whenever I had a question, a smiling resident was more than happy to point me in the right direction. In addition to this, the beautiful gardens, sandy shores and underground caves in places like Grand Bahama made me want to return to these islands, again and again.
Check out: A Day at the Beach in Nassau Bahamas
What's more, though some people assume Caribbean cruises are out of reach to those on a budget, keeping a sharp lookout for last-minute cruise deals and promotions mean you can bag yourself the perfect Caribbean trip for much less than you might think. So consider seeing the islands how they were first spotted – from the deck of a sea ship – and make your voyage of discovery this year.