An area that once was inundated with steel mills, coke factories, coal mines, and railroads in between, who would have thought that southwestern Pennsylvania and western Maryland would build a bike trail that would connect each other 150 miles away. When I first learned of the Great Allegheny Passage (GAP), which stretches from Cumberland, Maryland to Pittsburgh, Pennsylvania, I thought, "Wow, that's a long bike ride. Who would want to do that?" I am all for the commuting bike ride to work but Southwestern Pennsylvania and Western Maryland is nestled in between the Allegheny Mountains, with the highest peak reaching 4,862 feet at Spruce Knob in West Virginia. There was no way I was going to bike up and down a range of mountains, or at least I thought so.
In fact, the GAP never reaches more than a two percent grade and is well maintained, partly because most of the trail replaced abandoned railroad lines in the area. Yes, it is long and it is longer if you count the connecting trail to the GAP; the C&O Canal Towpath adds another 185 miles connecting to Washington D.C. However, there are several "Trail Towns" along the GAP catering to a diverse range of bicyclists travelling on the trail with a wide variety of events to do and places to stay when taking a break from biking.
Mile 0 and the Journey Starts with Gold
Mile 0 starts in Cumberland, Maryland and it is a hotspot for tourist photos due to the gold medallion at the tip of Mile 0 but there are often bicyclists whizzing through, so watch out to make sure you don't get hit while taking your photo. The other thing that caught my eye from Mile 0 was a mural across the street. When I walked over to look at it, it took me into the vibrant arts and entertainment district. I also found Mark's Café while in Cumberland, which roasts select coffees from around the world on Thursdays and Fridays.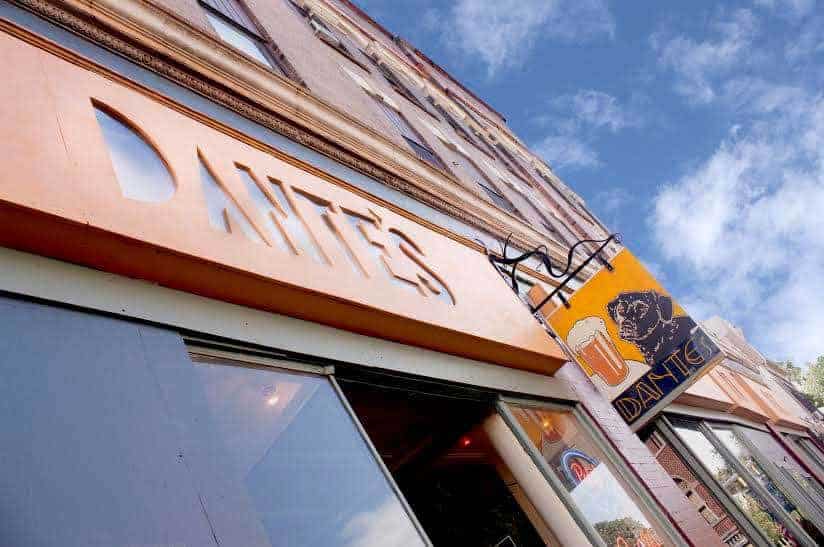 About fifteen miles up the road is Frostburg, Maryland. I would say this is the most challenging part of the trail here but that is good because I got it out-of-the-way early in my trip. There is a switchback leading uphill into Frostburg. Depending on the start time, Dante's is a great bar and restaurant to stop to eat a late lunch or dinner while listening to some live, local music ranging from hard rock to bluegrass music. They also have a great range of microbrews from across the country.
At about Mile 22, there is the Big Savage Tunnel. It is the longest tunnel on the GAP. While it is big and somewhat daunting, it is lit to help trail users get through the tunnel safely. About eleven more miles up the trail is the town of Meyersdale, Pennsylvania. Known as "Maple City," they host the Annual PA Maple Festival late March every year for the past sixty-seven years. An incredible place to spend the night here is the Levi Deal Mansion. An extensively renovated and gorgeous bed and breakfast, the owners of the Levi Deal Mansion know how to treat bicyclists spending the night while biking on the GAP. They provide washcloths and hoses to clean your bike and yourself up and then often have homemade cookies and ice cream. After biking all day, I really appreciated the homemade chocolate ice cream they gave me.
Travelling eighteen miles up the trail is Rockwood, Pennsylvania. A nice gateway leading into the town is the Rockwood mural. When I asked if the man in the mural was a portrait of someone, the locals told me it was Maynard, a resident of Rockwood who manned the Visitor's Center until he was one hundred years old. There is also a local bike loop in town that takes you right past the Rockwood Mill and Shoppes. They have their own official "Trail Town" flavour called Rockwood. I know it's not the most original name but I tasted it myself; it is delicious.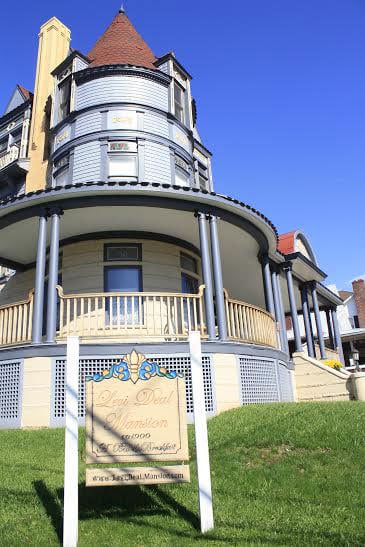 "Where mountains touch rivers"
The next Trail town to stop in is Confluence, Pennsylvania. Also known as "Turkey Foot," their town motto is, "where mountains touch rivers." I recommend stopping into the Confluence Cyclery even if you don't need anything for your bike. The owner is incredibly friendly and knows what is going on in town. They often have local arts and music events going on, such as Fiddleheads, which is a group of country, folk, and bluegrass musicians who get together every third Tuesday of the month and jam out to whoever will listen. You'll never get the same show twice.
Ohiopyle, Pennsylvania is probably a town to spend a day or two in due to the variety of outdoor activities you can partake in. For me, I love to white water raft but there is also the Ferncliff National Natural Landmark, the Ohiopyle Zipline Adventure Park, and Trail-Side Stables. After a day of riding your bike and partaking in some outdoor activities, I highly recommend Paddler's Pizza. They use local ingredients as much as they can and you can tell in the taste of the pizza. As a native Pennsylvanian, I think it is hard to find pizza that tastes as good as Paddler's Pizza.
Seventeen miles up from Ohiopyle is Connellsville, Pennsylvania. Known for their variety of murals in town, I took the Connellsville bike loop through town to sight see a little bit. I found El Canelo Mexican Restaurant, which serves a diverse selection of Mexican food and beverages. They also have a bike rack in front of the restaurant so that you have a safe place to leave your bike in town while you eat. If you get into town later, there are Adirondack shelters at the trailhead that are first come, first serve and Bud Murphy's is the local hangout. Connellsville always is jam-packed with community activities as well, so make sure to look up Connellsville to see if any events will coincide with your ride.
West Newton, Pennsylvania also has a local town bike loop worth checking out. About twenty-six miles from Connellsville, West Newton has several attractions located right on the trail and across the bridge in town. If you're biking early in the morning like I was, the Gingerbread bakery has a variety of baked good to help you refuel. There is also the Trailside Restaurant and West Newton Bicycle Shop that can serve food and take care of your bicycle needs in one location. Although I did not get to stay at Bright Morning Bed and Breakfast, I got a tour from the owners and the next time I roll through, I will be staying there. They just expanded for the third time due to the high volume of trail users seen on the trail.
Only nine miles from Pittsburgh Homestead, Pennsylvania is becoming a hotspot for trail users. There is the Waterfront, which is an outdoor mall area for people to shop and eat, but I went into town to explore a little bit. I stopped into Blue Dust, who identified me as a trail user since I forgot to take off my helmet, but they were very accommodating. They offered me water even though I did not get anything from them. They also have an extensive selection of craft beers on tap and infused liquors. Since my trip, I have visited Blue Dust twice on local bike rides. As you ride, you will also pass the Homestead Pump House, which is the site of the 1892 Homestead Strike and Lockout for Steel Mill workers. I recommend taking a tour here in order to see part of Pittsburgh's well-known history.
Connecting the Great Allegheny Passage with Sustainable Tourism
Although I am native to the Pittsburgh region, my 150-mile bike ride from Cumberland, Maryland to Pittsburgh, Pennsylvania opened my eyes to parts of Maryland and Pennsylvania I did not know was close to my home. Yes, Southwestern Pennsylvania and Western Maryland relied heavily on steel, coal, and railroads. Most of those industries are gone now and bike trails, like the GAP, are becoming the thing to do. With almost a million trail users a year, the businesses I spent time investigating told me they see anyone from a close as Pittsburgh or Cumberland to as far as some people who brought their bikes with them from South Africa and Europe. We are very proud of our past but our trails are becoming our future that will sustain us much longer than the industries that once inundated our area did, and everyone is benefitting, big cities and small towns.
For more information on the Trail Towns and the expansion of the Trail Towns to new trail corridors, please visit www.trailtowns.org.
For more fun in Pennsylvania, read:
– Finding the Hidden Gems of Small Town USA, DuBois Pennsylvania
– Eastern State Penitentiary in Philadelphia PA – if you dare…
---
Author Corrie Parrish is a Student Conservation Association Trail Town Outreach Corps Fellow and is passionate about working with communities and implementing sustainable practices, especially in disadvantaged communities.