This article may contain affiliate links. This means that clicking on or purchasing products we recommend through a link may help us earn a small commission, which helps keep this site running. Thank you for your support!
To most, Pingyao may not ring a bell as one of those places you need to visit when in China. Yes – the Great Wall, the Forbidden City…these are experiences that you'll never forget. But on my trip to China last summer, some of my fondest memories come from a visit to Pingyao County – the financial capital of Ancient China.
Pingyao – a UNESCO Heritage Site
For the architecture buff, China is most definitely one of those places you have to see. Beijing and Shanghai are both built up on a fabric of American and European architects going all out on projects, experimenting and pushing the limits of construction to generate impressive structures which seemingly defy gravity. However between the masses of contemporary architecture, pockets of China's ancient architecture and culture emerge.
If you're ever in Beijing and on your way to the Terracotta Army in Xi'an, Pingyao is located smack in the middle of your route. Although it thrives and focusses on tourism – due to its remote nature – Pingyao is famous for its well-preserved ancient character and its status as a UNESCO Heritage Site. Dating back about 2,500 years, it is one of the best examples of Qing Dynasty city planning. Surrounded by its famous city wall, the city is densely packed with typical courtyard houses; so much so that from atop the wall, it's hard to find the narrow pedestrian paths below you.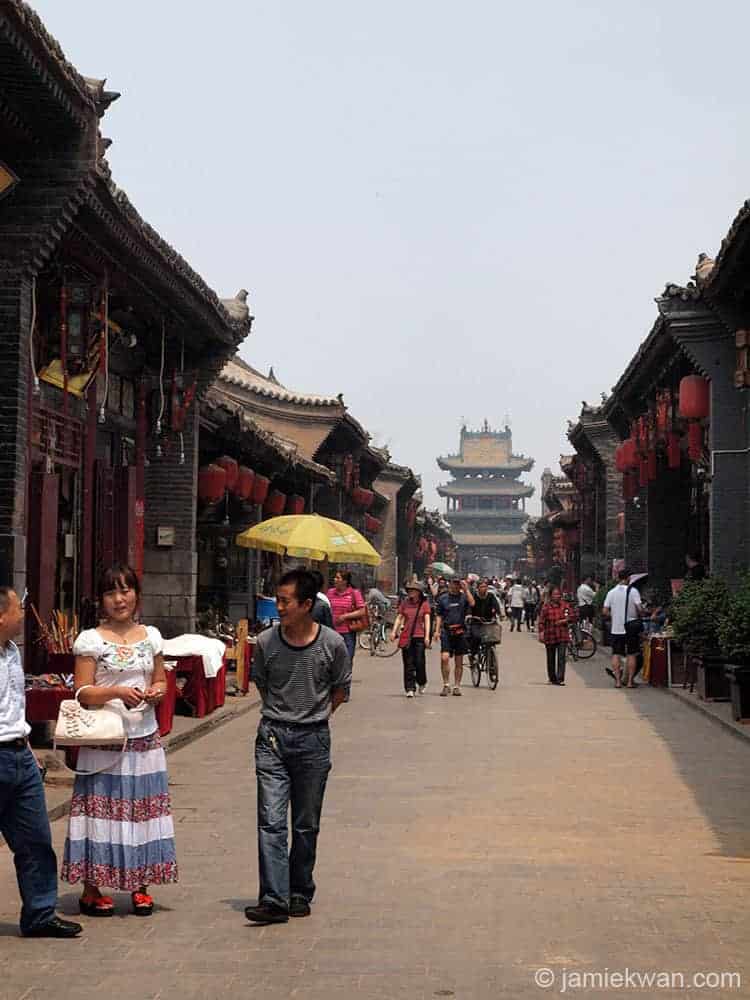 We arrived as part of a private tour bus. Because of the city's contained size, the only vehicles allowed within the walls are tiny golf carts – so one scary part of arriving was briefly parting from our luggage. Without sidewalks, the streets are hustling and bustling with people – vendors spilling out onto the path, golf carts snaking around pedestrians, street performers gathering huge crowds in the middle of intersections. (watch out for the bikes!)
Walking through, I felt as though I was thrown back 1000 years into China's culture, navigating the streets as my ancestors had and retracing their daily visits to city hall, theatres, and banks.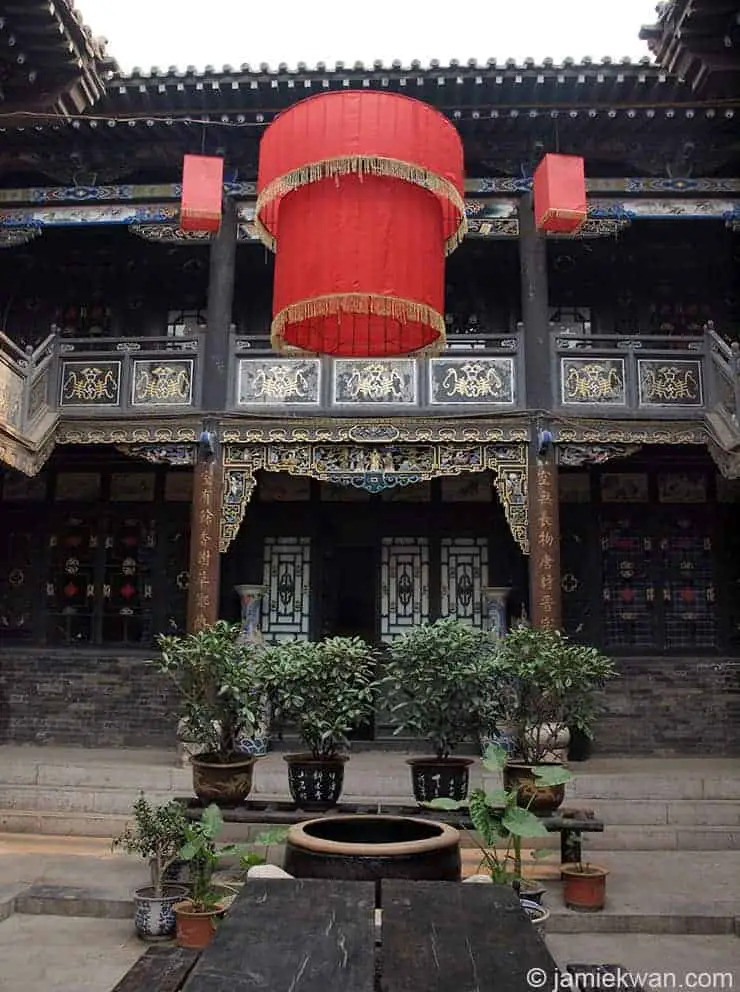 One of the perks in staying inside the city was that every hotel was located in one of these ancient buildings. The rooms followed the theme of the rest of the city (apart from the modern bathroom and unusually comfortable bed), and faced a private courtyard inside.
Despite its density, this was the only place in China that I truly felt such a contrast between the public and private spaces, and experienced the true glory of courtyard architecture. One moment you're snaking around the city, experiencing the nightlife as all the street performers come out, illuminated only by strings of lanterns across the paths, the next you're back relaxing with friends in the surprisingly quiet and serene nature of a semi-private courtyard.
Don't forget to try the famed Pingyao beef – in both Chinese AND American formats! Only place in the world where you'll have a beef patty that tastes sweet without sauce.