The idea of visiting Central Florida often conjures up thoughts of costumed characters, entertaining rides, attractions, and spectacular shows. There are plenty of fun things to do in Central Florida beyond the theme parks.
Fun Things to do in Central Florida Beyond the Theme Parks
The region boasts over 60-million visitors each year. While many visitors head to Walt Disney World and Universal Orlando, and Kennedy Space Center, countless non-theme park adventures are to be had. Whether renting a car or driving to Florida, consider some of the following Central Florida attractions the next time you are in the area.
Ponce Inlet – When You Love Lighthouses
Located just an hour from Orlando, Ponce Inlet is a must-do when visiting the Central Florida area. The town is home to the Ponce de León Inlet Lighthouse. Visitors can peruse the grounds and explore light-keeper's dwellings. Some of these include an oil storage building, pump house and museum house that features a collection of lighthouse lenses used through the years. Climb the 203 steps to the top of the lighthouse for panoramic ocean views and dolphin sightings.
After a walk around the grounds, head over to the Marine Science Center, where you'll be able to explore the medical facility where injured sea turtles and seabirds are cared for and learn how they're rehabilitated and released, the centre is a quick but educational opportunity to see several types of animals and learn more about area wildlife.
Within walking distance to the lighthouse and Marine Science Center is Hidden Treasure Rum Bar, an excellent spot for local seafood and drinks overlooking the marina. Because the lighthouse and science centre can be done in a few short hours, it is also an ideal day trip from St. Augustine. If you're staying in Central Florida, Ponce Inlet and St. Augustine are easily accessible. For more on the history of St. Augustine and all it has to offer, check out my traveller's guide to St. Augustine.
Central Florida Winter Park Boat Tour – Fun & Relaxing Things to Do
Located on Lake Osceola, just a short drive from downtown Orlando, the Winter Park Boat Tour is a fun, relaxing thing to do when visiting the Central Florida area. This hour-long guided tour takes visitors through a group of chain lakes and human-made canals in Winter Park.
The natural scenery provides a prime opportunity for viewing wildlife and learning more about the area's history. Of Mister Rogers Neighborhood, Fred Rogers lived in one of the homes on Lake Osceola while he was a student at Rollins College, thus making Winter Park the quintessential Mr. Roger's Neighborhood. 
Explore the History of Cypress Gardens at Legoland in Winter Haven
The poignant history of the Cypress Gardens, which was opened in late 1936, still lives today at Legoland Florida. In its early days, guests were treated to boat rides, interactions with costumed Southern Belles and various water-skiing events on Lake Eloise. In the 1940's several movies were filmed here, and the popularity of water-skiing in the 50s and 60s was essentially born at Cypress Gardens.
With the popularity of multi-generational travel, parents, grandparents, and kids often venture out and travel together. Legoland is one such destination that is fun for all family members. Older adults may remember the poignant history of the now-closed Cypress Gardens.
The many iterations of Florida's first theme park, which inspired Walt Disney to build in the Sunshine State, have occurred over the last several decades. After changing owners several times and the decline in tourism after September 11th, the theme park closed indefinitely. In 2011, Legoland purchased the land, rebuilt and took great care to restore parts of the historic botanical gardens. 
Legoland has maintained the garden's collection of native azaleas and camellias. The towering Banyan tree is also in pristine condition all these years later. Originally planted from a seedling by Cypress Garden founder Richard Pope, Sr. and his wife Frances in 1939, the tree is a must-see. Legoland is a 45-minute drive from Orlando.
Central Florida's Lake Apopka Wildlife Driving Trail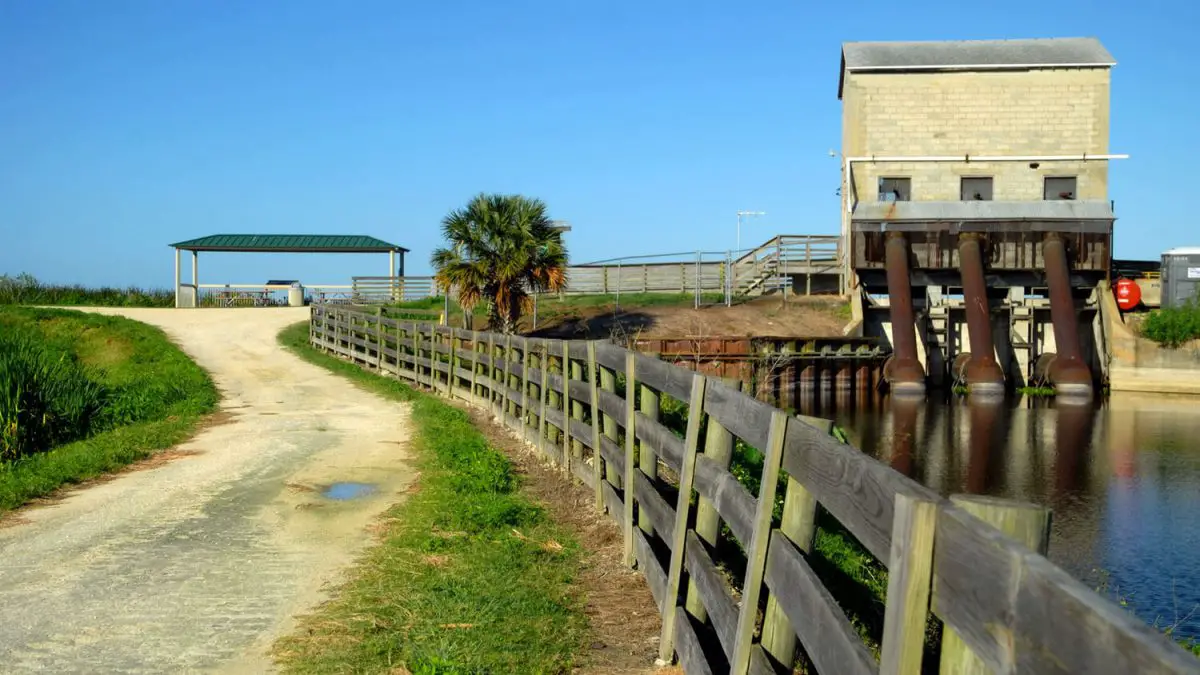 The Lake Apopka Wildlife Drive is an educational and fun thing to do when visiting the Central Florida area. The ease and accessibility of this one-way 11-mile drive are ideal for everyone from young children to travellers with mobility issues. It is a great way to experience nature and wildlife without worrying about navigating strollers or wheelchairs.
The drive is open on weekends and federal holidays. Lake Apopka is a popular birding sot in Florida, home to approximately 370 species. Some wildlife you'll encounter on this drive are egrets, herons, and warblers. Be sure to visit the Lake Apopka website for the wildlife audio tour. As you drive, it alerts you to stops along the trail to exit your vehicle, explore further.
Safari Wilderness Adventure in Central Florida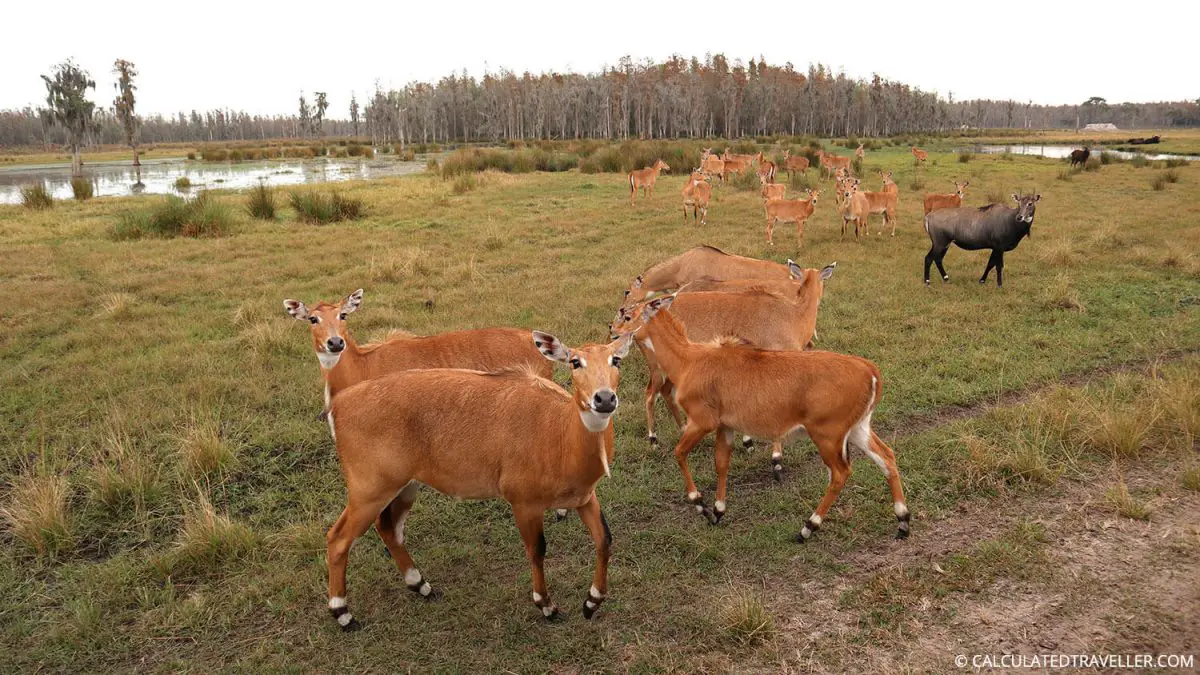 Less than an hour from downtown Orlando, Lakeland, Florida, is home to Safari Wilderness Adventure, a ranch that offers safari tours of herd animals. Based on the unparalleled African safari experience, Safari Wilderness replicates that experience. The founder, Lex Salisbury, based the experience on his many excursions leading safaris in Africa.
Visitors can experience vehicle safari trips for game viewing, camel expeditions and horseback or kayak safaris. Experienced, knowledgeable safari guides lead all activities. In addition to the safari experiences, guests can feed lemur, budgies and guinea pigs.
Bok Tower Gardens
Located just 15 minutes from Legoland is Bok Tower Gardens in Lake Wales. Stroll the 250-acre expansive gardens and walk nature trails while enjoying the sights and sounds of the 205-foot tall Singing Tower. Carillon bell music concerts occur daily at 1 p.m. and 3 p.m.
Hauntingly enchanting bell music emanates from a keyboard pressed by the player's closed hands and feet. Bok Tower Gardens includes 60 bells that range in weight from 16 pounds to almost 12 tons. The carillon at Bok Tower was built in 1928 and is an impressive, must-see art-deco, neo-gothic structure.
Along the Pine Ridge Trail, flora and fauna abound and as a bird sanctuary for nature lovers. The trials are an ideal spot for photographers and birdwatchers. The Blue Palmetto Cafe is an onsite spot for lunch or coffee. This, coupled with a tour of the Pinewood Estate, makes Bok Tower Gardens a Central Florida treasure.
 Wekiwa Springs State Park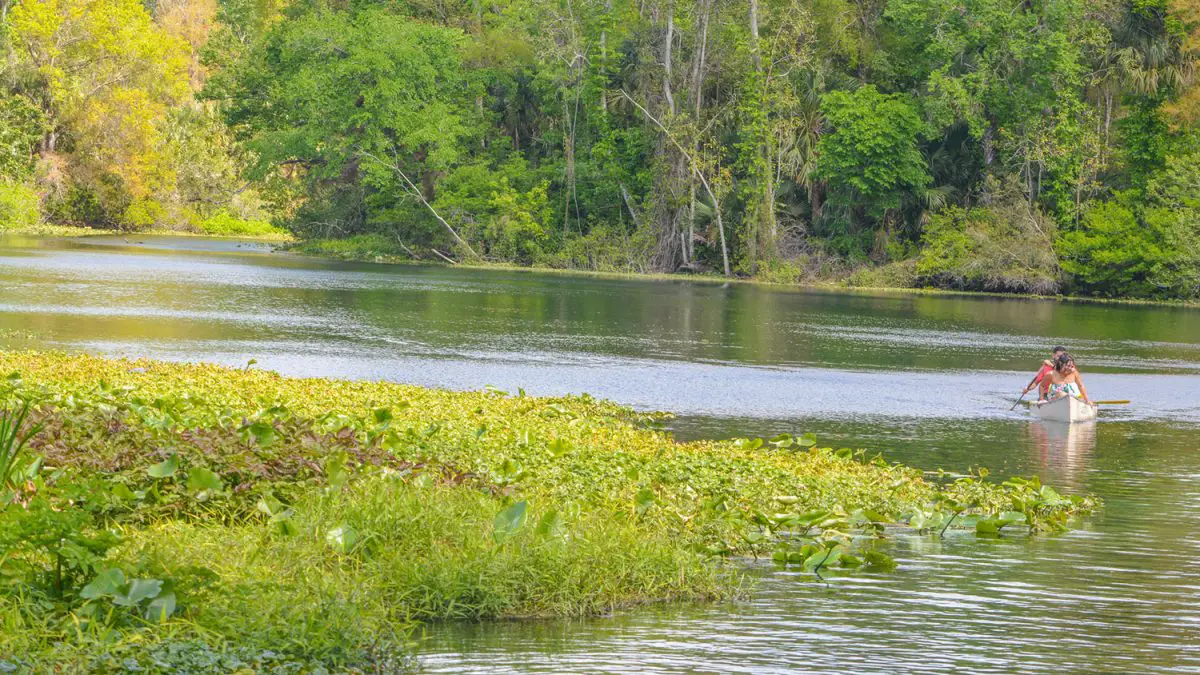 Just minutes from downtown Orlando, Wekiwa Springs State Park is the ideal location for outdoor activity. This first-magnitude spring boasts 55 million gallons of flowing water, perfect for paddleboarding, kayaking or canoeing. Guests can explore the 3-miles of trails on horseback, bike or foot. Swimming in Wekiwa Springs is a year-round treat. The springs are 72 degrees year-round and an ideal spot for picnicking, swimming and just enjoying nature. It's a popular spot for RV travellers.
Stop by for a Quick Visit to Jack Kerouac's House
Tucked away in a cozy Orlando neighbourhood is the home where Jack Kerouac lived in the late 1950s. Here he typed the original manuscript for Dharma Bums. This is also where Kerouac became a household name after his classic On The Road was published. The home is an ideal stop if you're renting a vacation house in Orlando and looking for a quick pit-stop before you set off for the day's activities.
Much like the adventurers of today, living off-the-grid and travelling the world in customized vans and documenting their lives on social media, Kerouac was part of the Beat Generation. Destined to buck the system and the American Dream, the Beat Generation took off across America to discover life through experiences.
Today the house is a writer's residency, and while not open to the public, it's a fun place to visit in Orlando. This quick 10-minute photo opportunity stop is enough to satisfy any writer's curiosity and lead the way for future writing inspiration.  
Fun Things to Do in Old Town Kissimmee
Old Town in the heart of Kissimmee is one of the lesser-known fun things to do in Central Florida. Whether or not you're interested in carnival rides and shopping, there's still plenty to see and do. The attraction features weekly classic car show cruises, karaoke, stage shows and family movie nights.
Grab a bite to eat at one of the many unique restaurants serving items like Mexican barbacoa, sushi, fun snacks, or one of the many bars and saloons, then spend an evening people-watching and window-shopping.
While known mostly for its theme parks and attractions, Central Florida boasts plenty of fun things to do for all ages, tastes, and interests. Consider looking beyond the travel brochures and commercials and go off-the-beaten-path to discover all that the Orlando area has to offer.
Looking for a place to stay? Check out our review of Balmoral Florida Resort. A Comfortable Vacation Home Away from Home
Check out these articles while you are in the area:
Travel assistance was provided by Visit Central Florida. All opinions are entirely our own.