You're in Curacao (or Curaçao), and you've got one day to do it ALL.
Okay, maybe not ALL, because it's impossible to see everything in Curacao in one day!
But you do want to do a lot and see the most that you can, given the limited time frame. I'm not talking 24 hours. I'm talking 8 hours, the clock is ticking, and you need a plan of attack for that special Curacao Day!
Day trips, while fun, can be stressful. You may be asking things like: 
What are the best things to see in Curacao?
What are the best things to do in Curacao?
Where should we go in Curacao?
If you're thinking of any of these questions, read on for your perfect day trip itinerary…
This article is the fourth part of a series of articles on Curacao.
I encourage you to read the previous three articles for detailed travel information and history for the sites mentioned below.
Part one: Curacao – The Meaning of Dushi
Part two: Curacao Beaches – Sun, Surf and Sand
Part three: Curacao – Restaurants with a View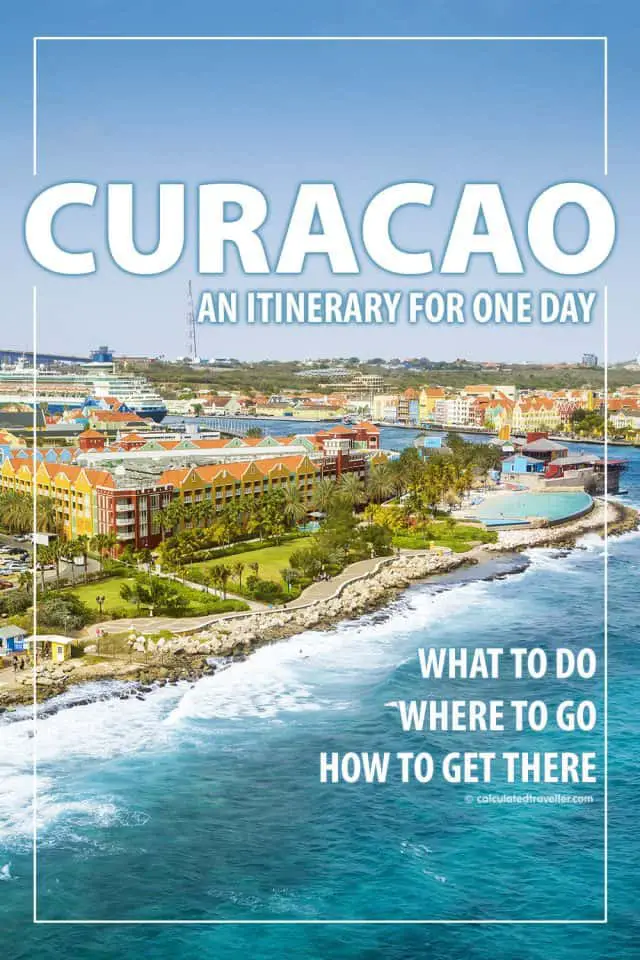 Top suggestions of things to do when planning a Curacao itinerary
Most people in the "one-day" scenario arrive via cruise ship, so my little tour here starts at the Mega Pier cruise port, where your cruise ship will likely be docked. If you wish to make this day trip and you aren't on a cruise ship – start at the Rif Fort in Willemstad.
1. Rif Fort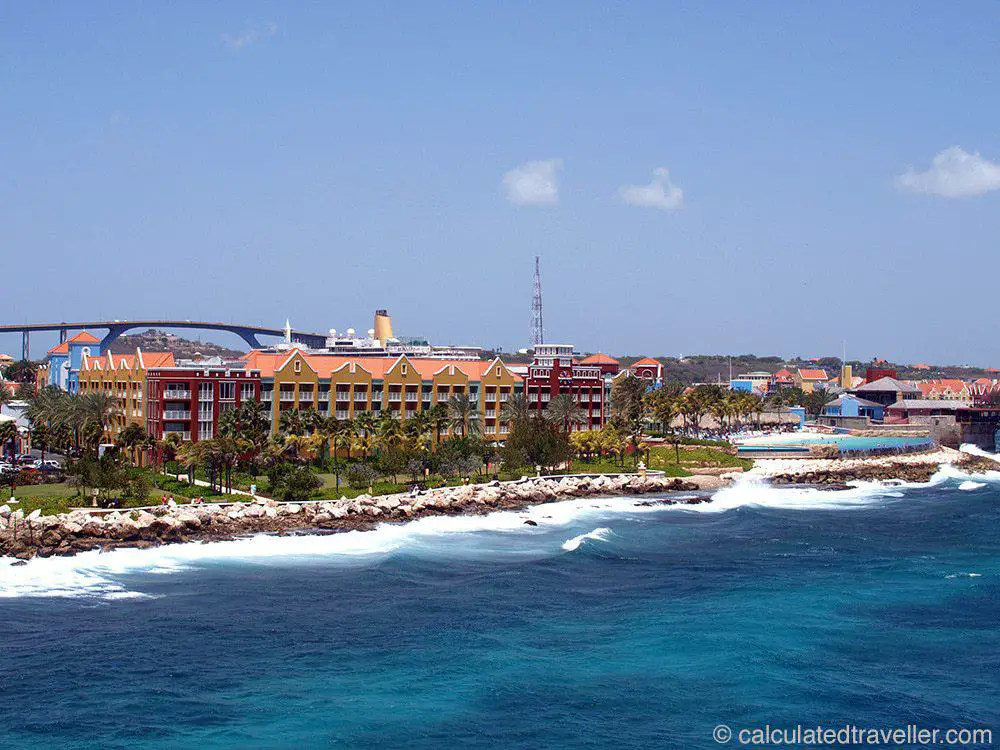 Walk out of the secure port area to your right-hand side and through the Rif Fort.
This unique structure was once the primary line of defence for island safety against pirates and invaders. Now it has been redeveloped and lives on as a UNESCO world heritage site. Within its walls, there is a world-class dining and shopping experience. It is also home to a bustling nightlife, with live entertainment Thursdays through Saturdays. Head over to enjoy their outdoor bars and terraces and start your day on a good note.
The Rif Fort also has this fantastic-looking infinity pool that looks like it is going right into the ocean.
Though you may be inclined to stay, remember! You are on a mission, so you can't dawdle! Curacao awaits!
Plus, don't worry, we're going to tour the Rif Fort later on our return back to the ship.
2. Otrobanda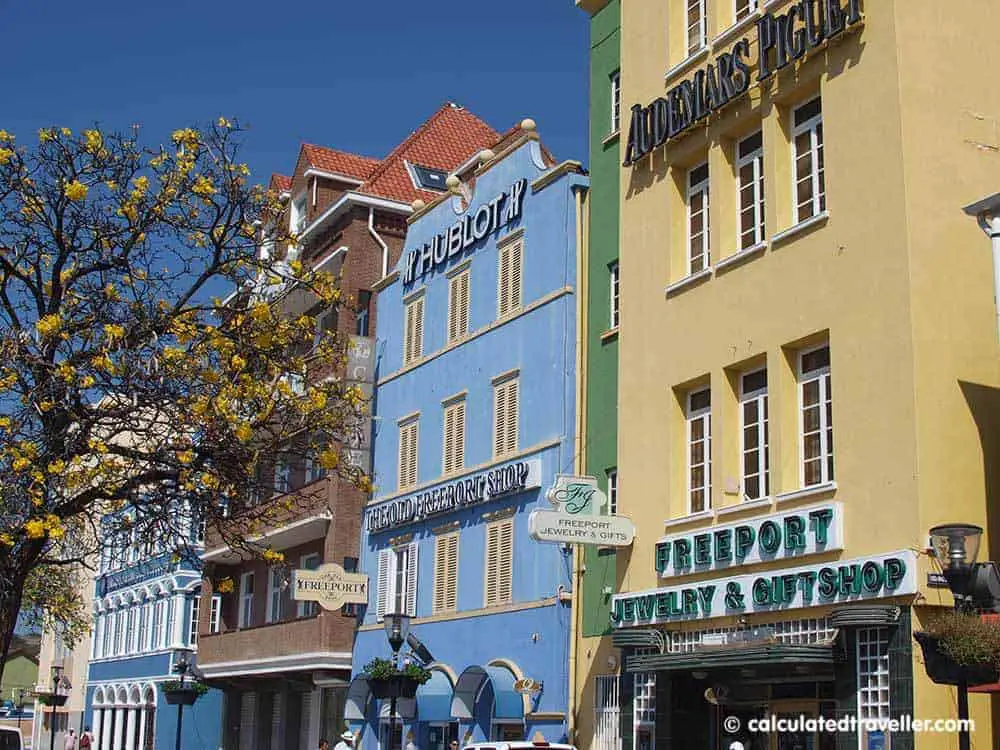 Now in Otrobanda, you can quickly browse the vendors on the west side of Emma Bay and take some photos of the beautiful coloured buildings across the Bay.
There are raised platforms next to the Queen Emma Bridge to give you a better view. If you would prefer something else, you can sit on a cafe terrace to take in the stunning panoramic views of the water and the historic buildings. 
This district dates back to the 18th century, and it's evident in the Dutch Colonial architecture. When walking the streets, make sure to visit the unique shops that line the roads. To learn more about the area's fascinating history, take a minute to read the plaque at the bridge entrance to get a brief overview.
3. Queen Emma Bridge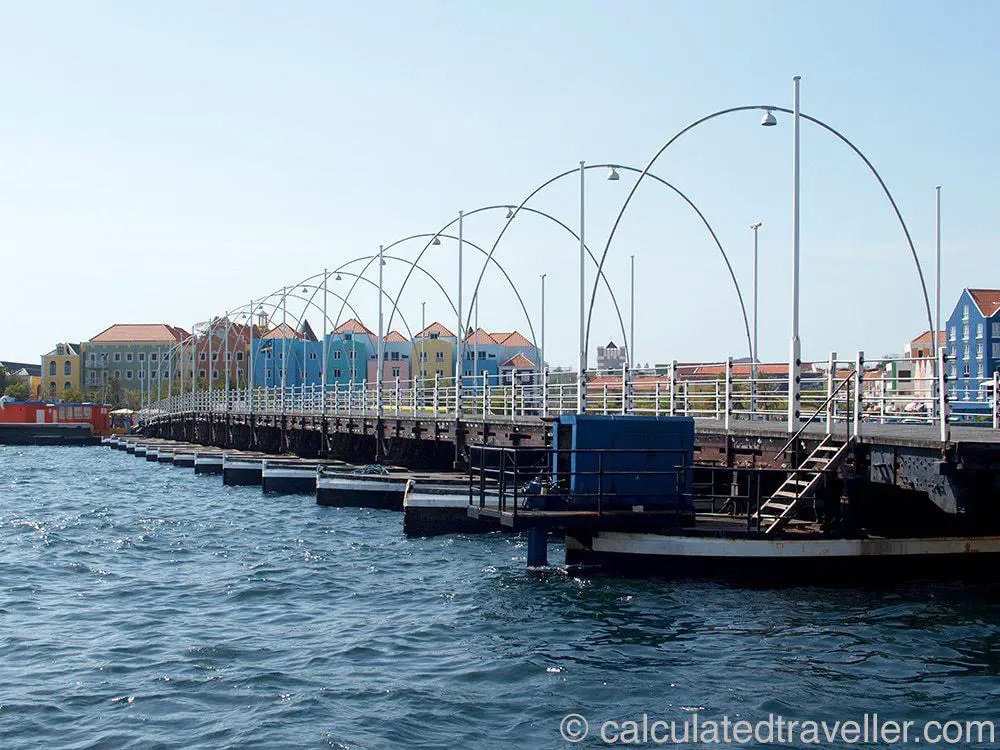 The Queen Emma Bridge, a hinged bridge, was built in 1888. It allows ships to pass through and pedestrians to make their way to the shops and restaurants. Crossing over this historic bridge will lead you to Punda, the shopping district in Curacao. 
(If the bridge isn't open, don't worry; you can take the free ferry across the water.)
Once on the other side check out the various patio cafés, restaurants and bars and plan where to dine later in the day.
4. Wilhelmina Park
Next, you can walk through a few streets and maybe even do a little (or a lot of) shopping along the way.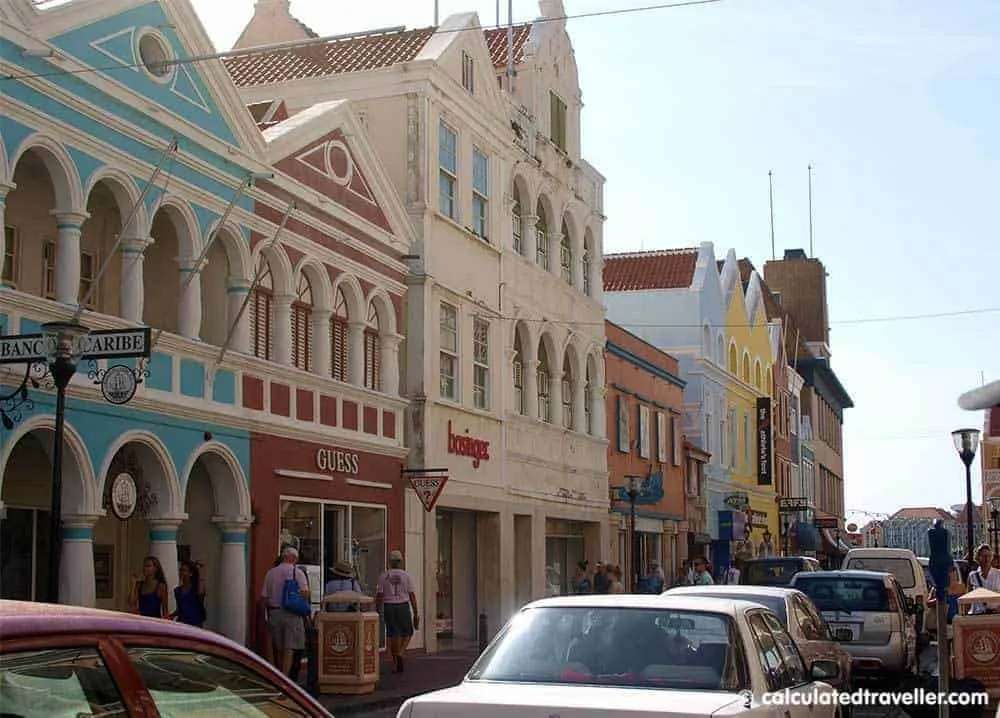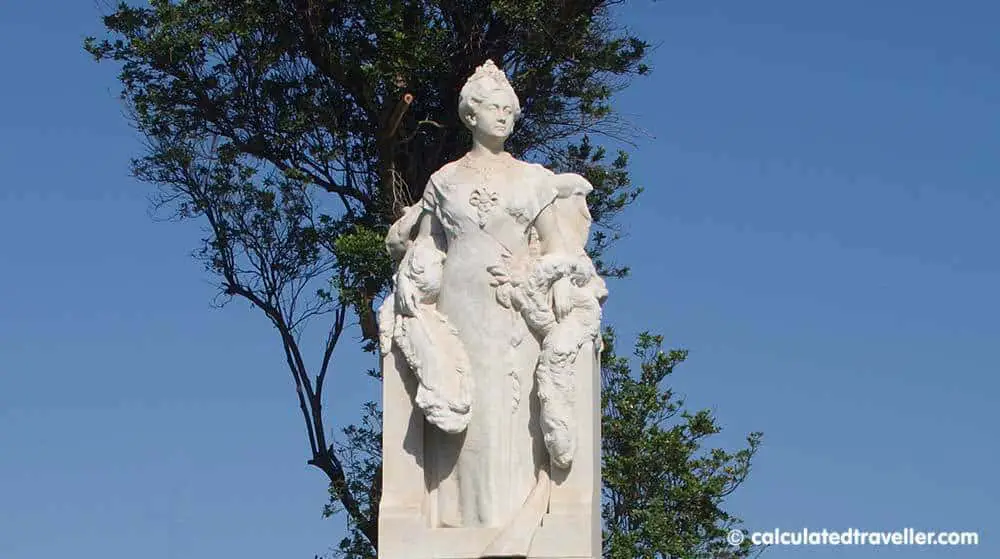 Eventually, you'll end up at Wilhelmina Park (named after the Queen, whose statue stands at the centre of the park). This park is not only gorgeous, but it's also a great place to rest for a moment and take in everything that is Curacao. It's an excellent people-watching spot. Bordering the park are lots of shops, cafes, and restaurants, so this may be a great place to grab a coffee or light lunch.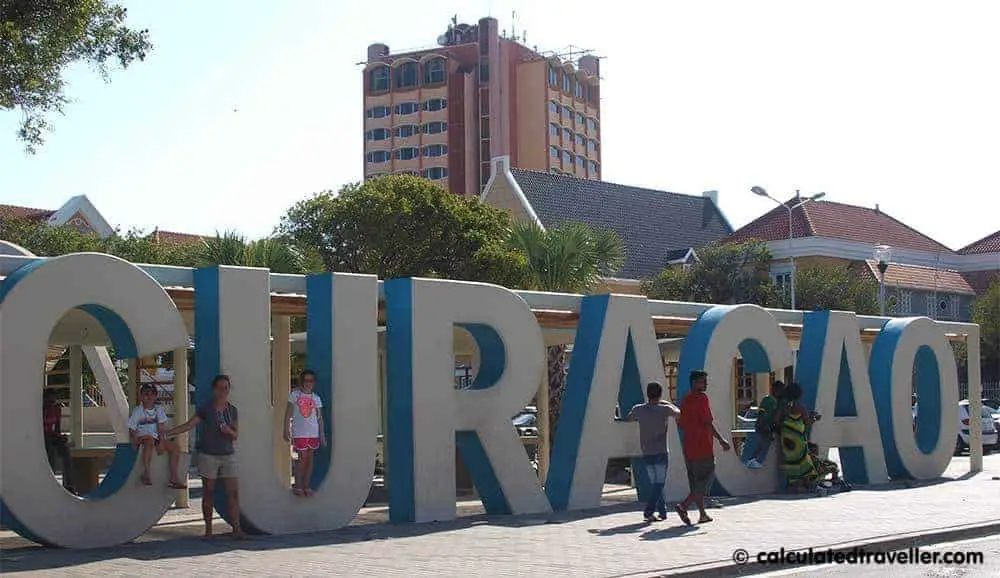 Don't forget, before you leave the park, pose and take photos with the famous DUSHI CURACAO sign.
5. Waterfort Arches
Check out the gorgeous view from the Waterfort Arches. Originally built to store supplies like munitions, food and medical supplies, it also served as a watchpoint for allies to watch for Nazi submarines. 
If you are on a cruise, you can even snap a photo of your cruise ship from the ocean's edge.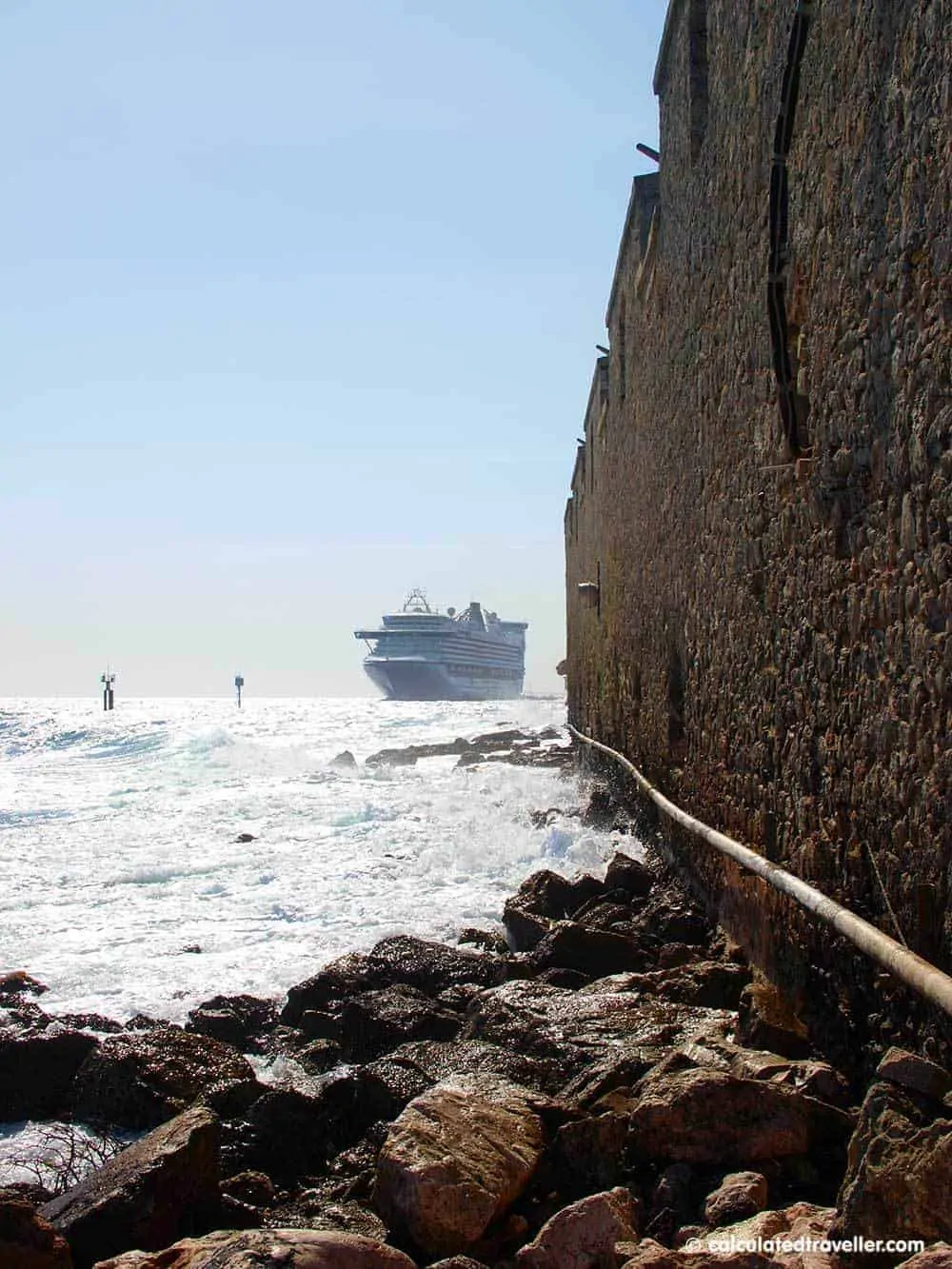 6. Floating Market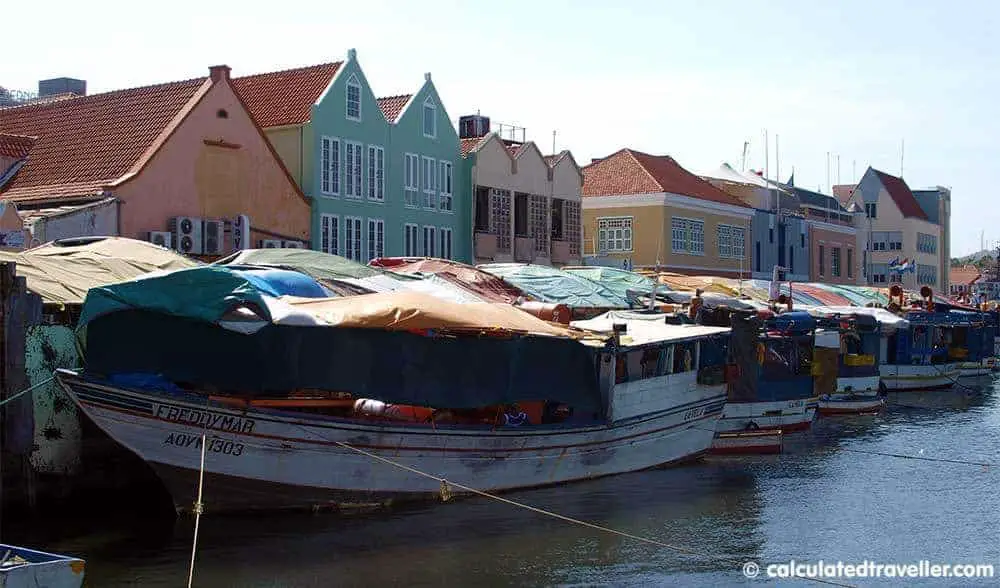 Next, walk north through the side streets, occasionally stopping to shop and browse, until you make it to the floating fruit markets and the local indoor market (the large round building).
Pro Travel Tip: The best time to visit the indoor market is early in the day when the local vendors are still operating. The prices are inexpensive, and the variety is plentiful.
7. Hit the Beach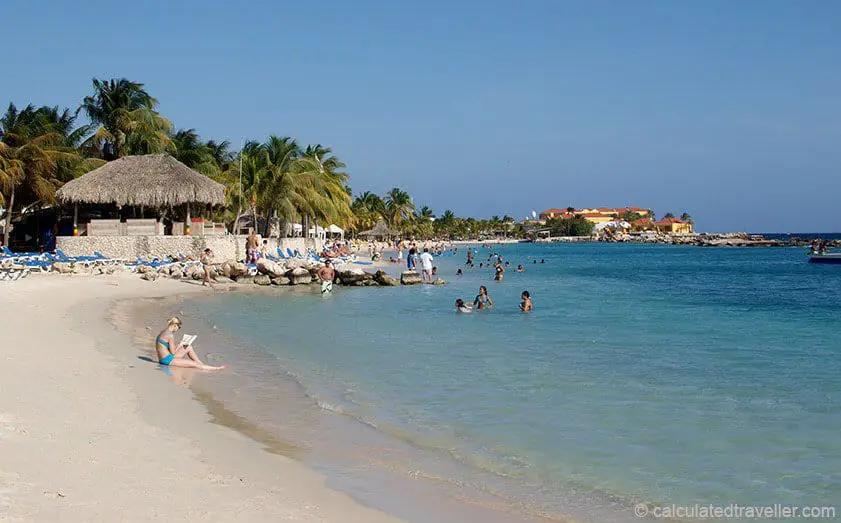 After the market, grab a cab or take the local bus and head to one of the beautiful beaches such as Cabana Beach, Mambo Beach, or Curacao Sea Aquarium. If you're interested, you could even swim with the dolphins!
Or, if you want to experience the beach like a local, you can stop by one of the most popular diving and snorkelling spots, Caracasbaai beach. It's a perfect place to relax or explore the underwater park, especially if you are a snorkeler. With the beautiful view and calm waters, this spot is popular with the islanders and has some quaint restaurants you can enjoy.
8. Kura Hulanda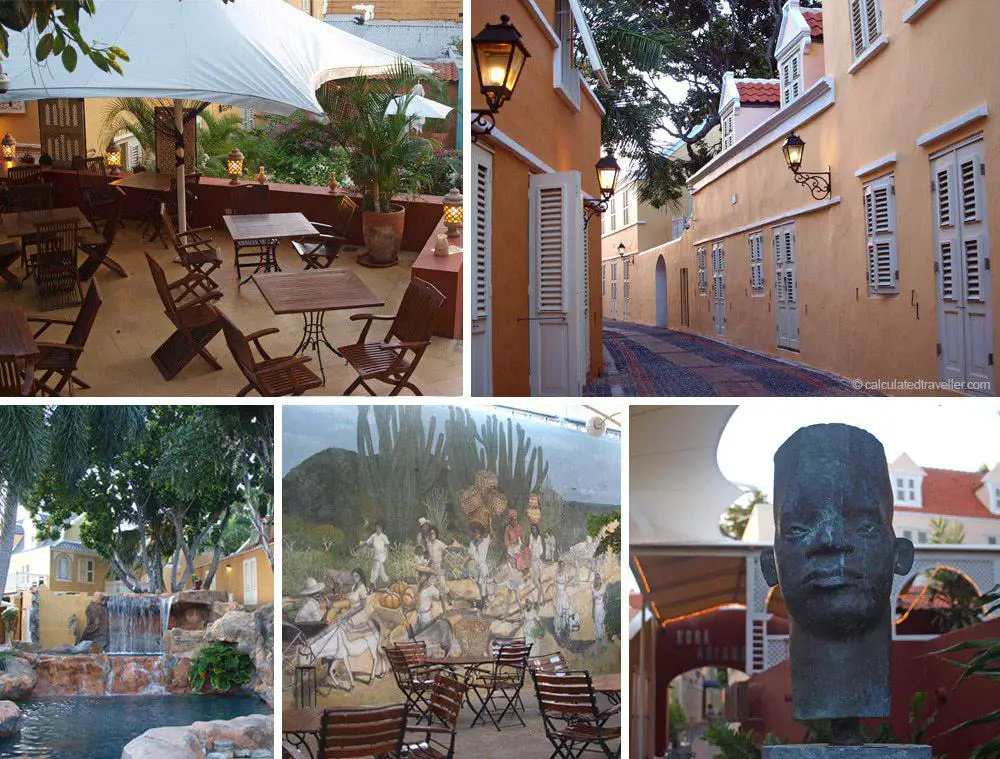 If the beach is not your cup of tea, visit some of the many museums. Curacao has 16 museums in town, so there is a lot to choose from and plenty to see. Personally, I would head back to the Queen Emma Bridge and visit the Unesco site Kura Hulanda Museum. Built on the location of a former slave yard and merchant's home, Kura Hulanda Museum contains the most extensive collection of African art and history in the Caribbean. It's incredibly fascinating, and I couldn't recommend it enough.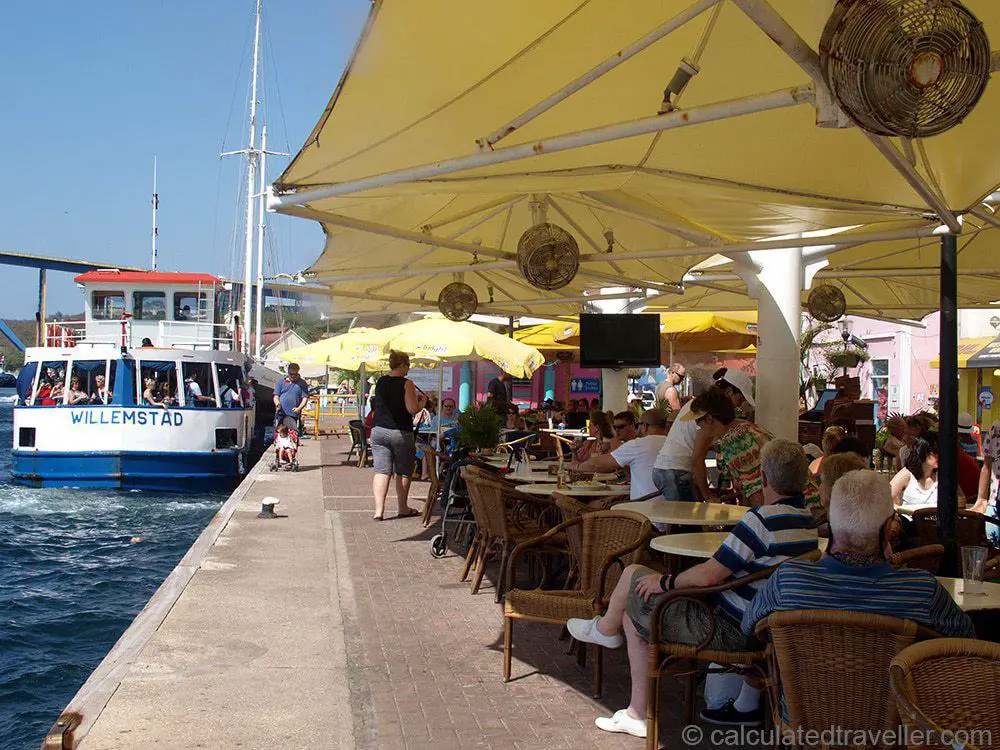 9. Time to Chill
To finish the day, head back to the waterfront patio to people-watch and rest up from your busy day.
Chill with a drink and snack, then head back over the bridge to the Rif Fort on your way back to the ship!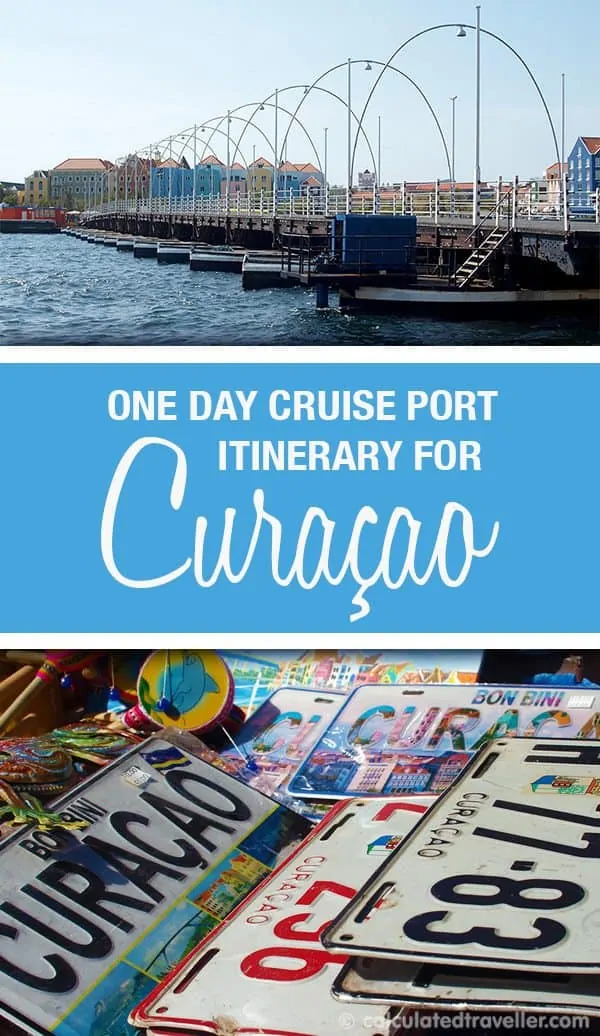 Please check out our Caribbean archives for more itinerary suggestions for other cruise ports.
So there you have it! An itinerary for your day in Curacao. If, by some chance, you still are looking for something to do, I have one other trick up my sleeve. Stop by some of Curacao's national parks: the Shete Boka National Park and Christoffel National Park are both excellent. 
I hope this has solved your "What to do in Curacao?" question. *wink*
So tell me, what fabulousness did YOU see in Curacao in one day?
Looking for more Caribbean content?
– White Sand Seclusion at Governor's Beach Grand Turk, Turks and Caicos
– Avoid the Cruise Ship Crowds at Sapphire Beach, St Thomas USVI
– A Walking Tour Itinerary for One Day in San Juan Puerto Rico