I'm sitting on my balcony overlooking the gardens at Hammock Beach Resort. I'm watching the surf of the ocean and thinking to myself — a person can get used to this, can't they?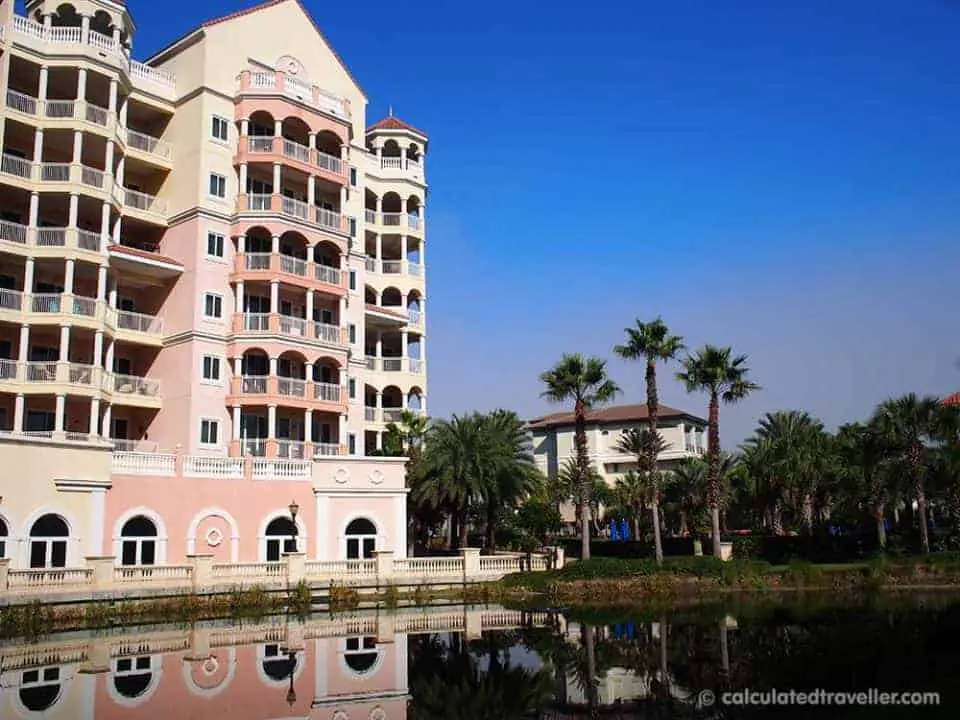 Behind me is my very comfortable living room; sofa, table and mini-kitchen consisting of a stovetop, sink, microwave, mini-fridge and coffee maker. I almost forget it's there next to the TV behind the closed doors of the cabinetry – available when I need it, hidden when I don't.
Hubby is laying on the king size bed in amongst the down pillows and luxurious linen watching TV. It seems strange that we have 2 TVs in just two rooms, but that's how things are here at Hammock Beach Resort — they think of everything.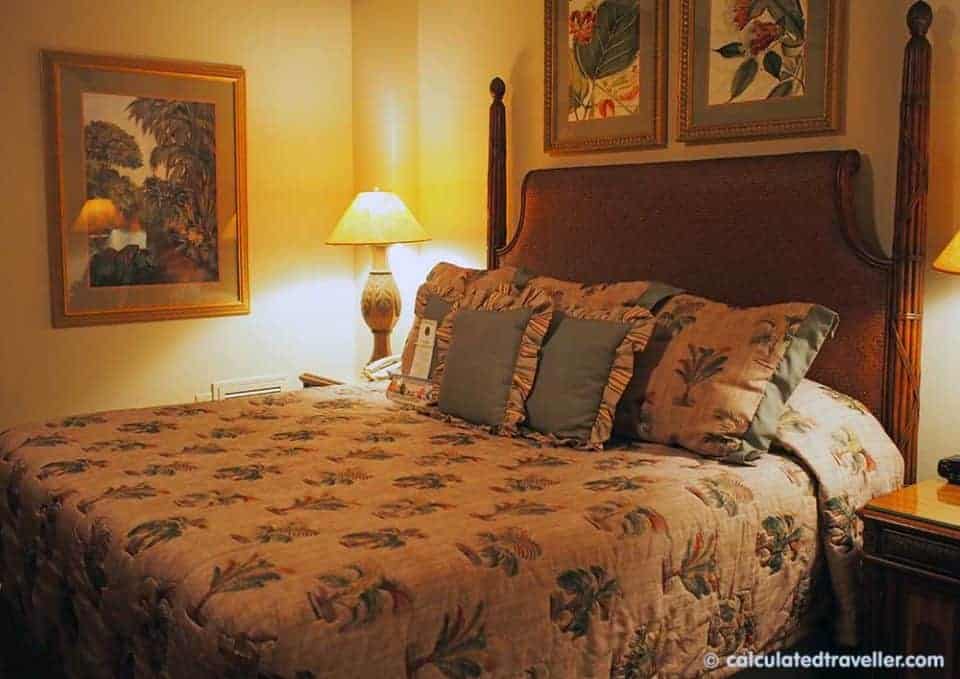 Hammock Beach Resort
We stayed in a 1 Bedroom Suite in the Main Tower with an Ocean View – Suite 421
Master Bedroom with King Bed
Hideaway kitchenette with compact refrigerator, microwave, coffee maker
Spacious bathroom with walk-in shower and large garden tub
Adjacent living area with sleeper sofa
Open-air covered balcony with small table and chairs
Large desk with high-speed internet access
2 televisions and 2 DVD players
Telephones throughout the unit
In-room safe
Complimentary Valet Parking
turn-down service
I was quite surprised that a few amenities were missing from what is considered the norm in a resort of this calibre — there were no bathrobe/slippers, no USB charging outlets, no full-length mirrors in our suite and the televisions were both the older tube style, not flat screen. All of these are minor items.
With 330 luxury rooms ranging from 1-bedroom ocean view suites to multi-bedroom villas; you almost don't want to leave your suite, but the surrounding property calls you.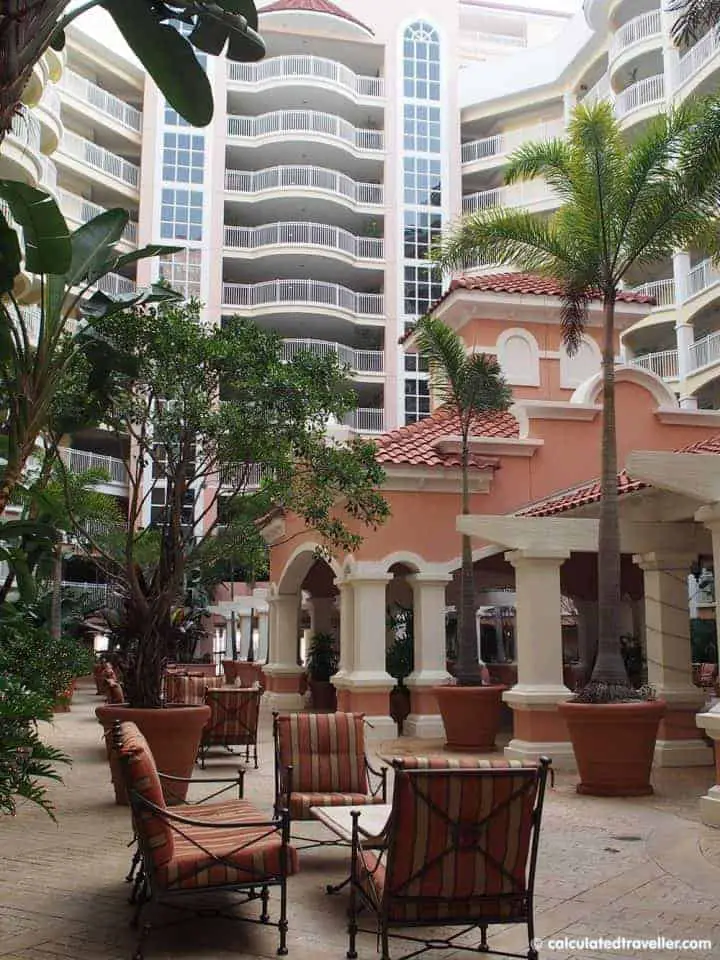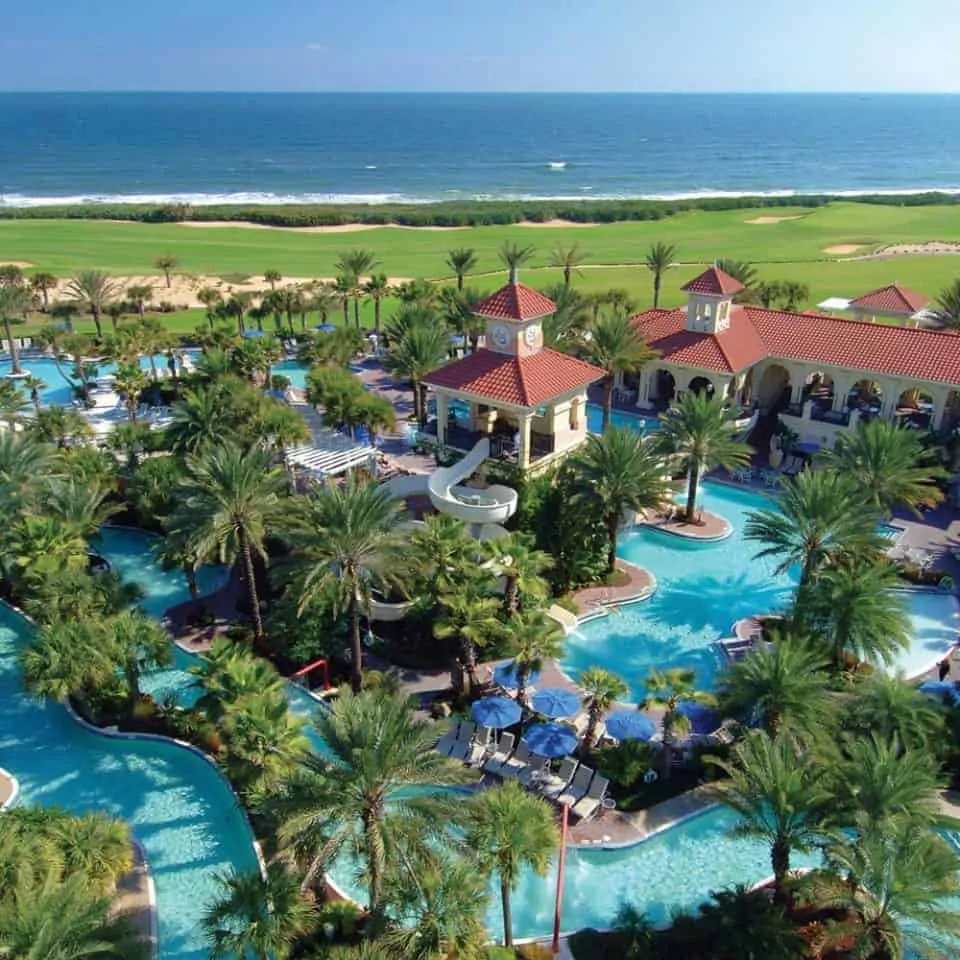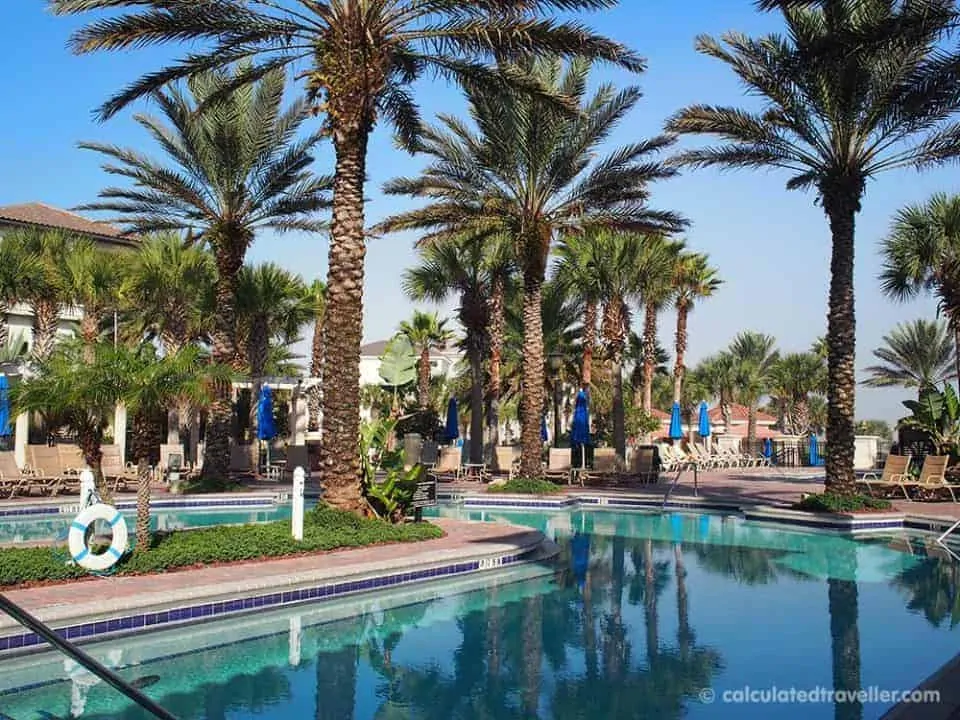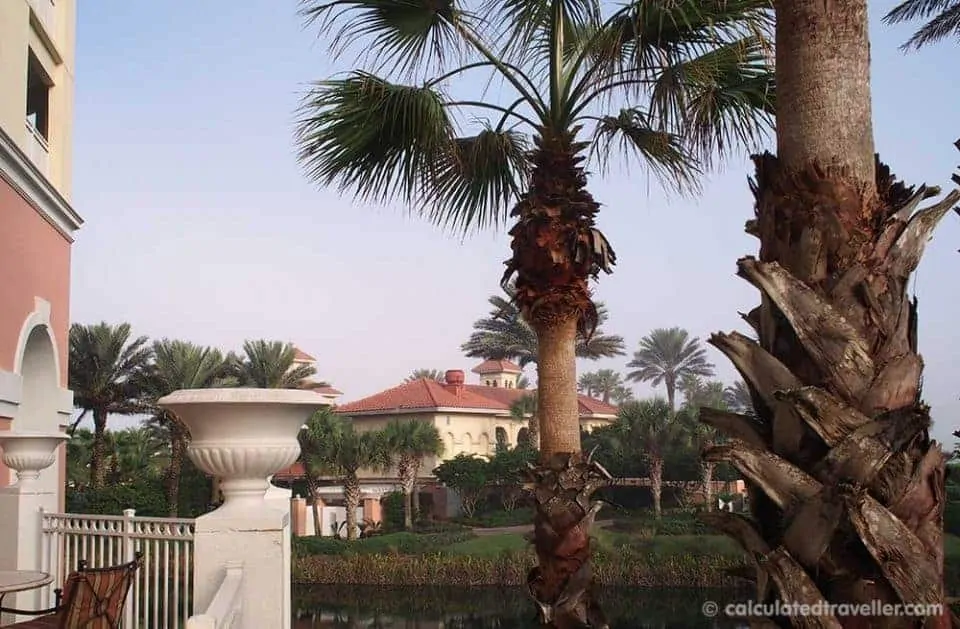 The resort facilities themselves are fantastic, and there is so much to see and do. You can spend the morning at one of the two golf courses or take in a fitness class, play tennis, spend the afternoon at the spa, or just lounge by the pool and at night enjoy movies on the beach under the stars and then smores by the fire pit.
Travelling with children? There is a children's programme for guests' ages 4 to 12.
Hammock Beach Spa
I had the pleasure of having a massage at the Hammock Beach Spa.
Service was outstanding from start to finish. From the moment I was escorted from the reception area by Spa staff member, Margarite, to the locker room and handed a robe, slippers and the key to my locker. To the moment I left Allesandra's massage table feeling utterly relaxed with every knot and bit of tension gone.
As a guest of the resort, you can take advantage of the locker room and steam room even if you do not use any of the Spa services.
Hammock Beach Resort Bars and Restaurants
There are four restaurants at Hammock Beach Resort; including a sushi bar and an Italian restaurant as well as 4 bars. You don't need to leave the resort.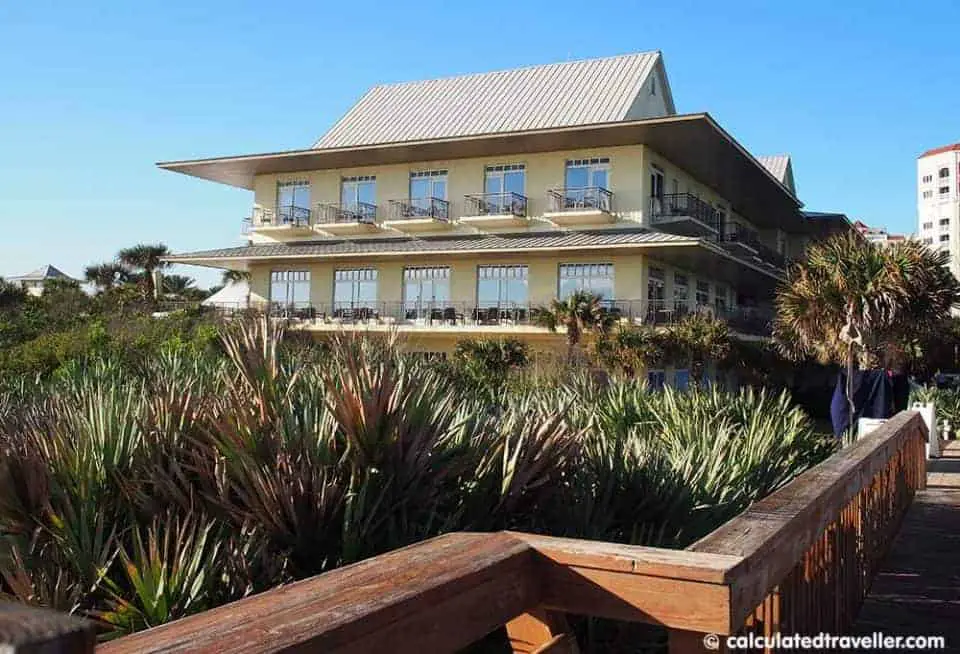 The Atlantic Grille restaurant has a great view of the beach and is a great spot to dine. Serving breakfast, lunch and dinner. The atmosphere and staff are both fantastic.
For dinner we dined on: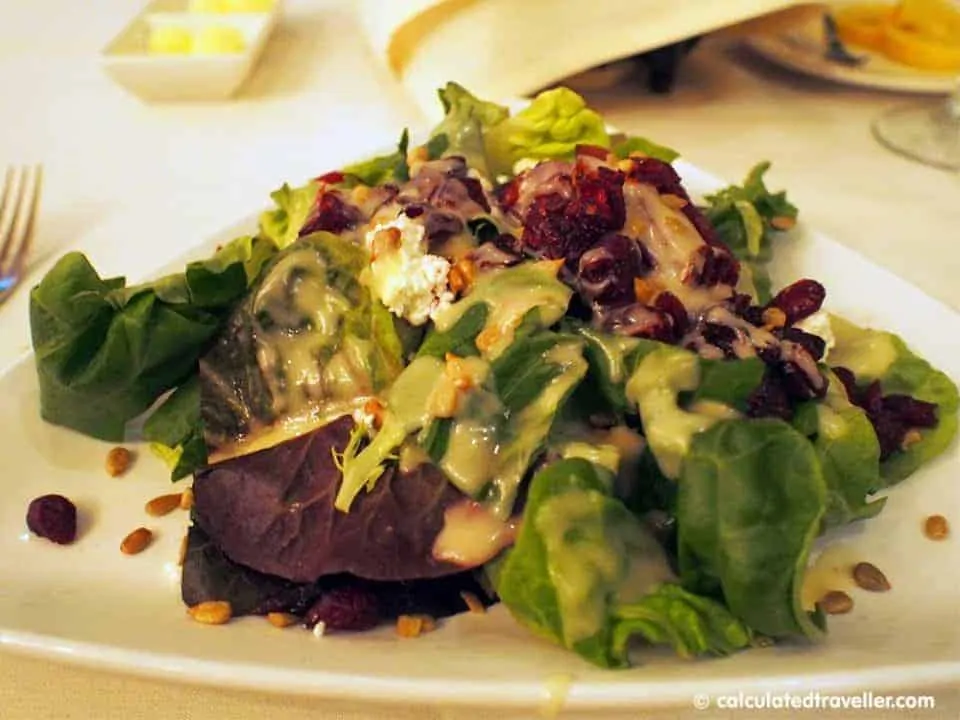 Hammock Salad $14
Spring Greens, sunflower seeds, goat cheese, dried cranberries, poached pears with a champagne vinaigrette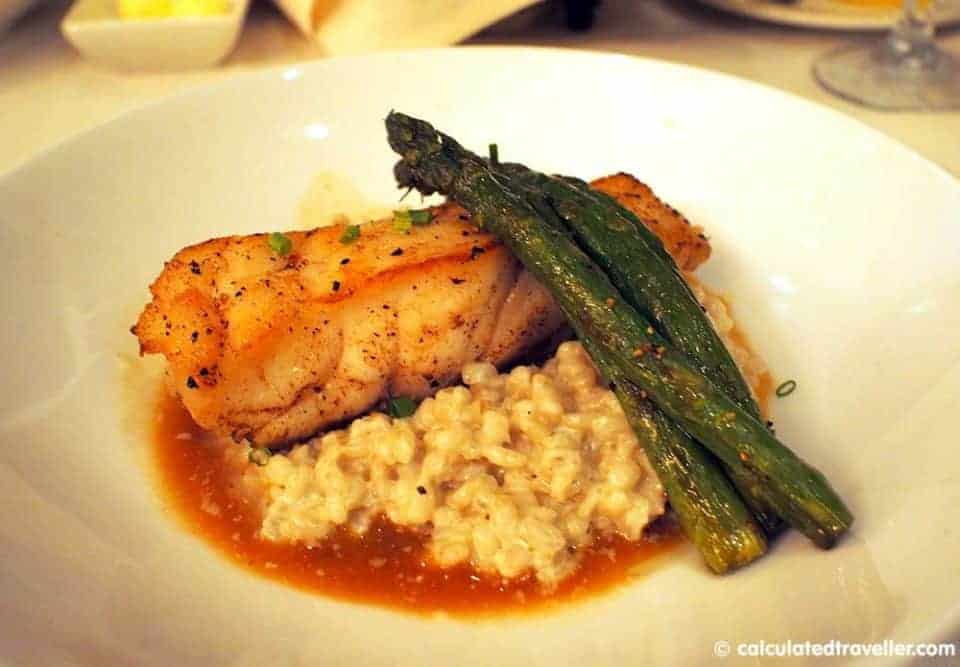 Pan Seared Florida Grouper Special $32
Served with a barley risotto and lobster fennel broth
All the staff at Hammock Beach Resort are excellent, and they know how to make you feel like you are family.
In particular, the server at the Coffee Bar in the lobby would always address us by name – in fact, she knew every one of her customers by name. I was puzzled at first wondering how she knew the names of all the guests at the resort. I realised later that a lot of her customers were members of the Golf Club and therefore had access to the pool, gym, spa, fitness centre and fitness classes in the resort.
The same holds true for all the staff, once they learn your name, they make it a point to use it – making you feel like you are at home away from home.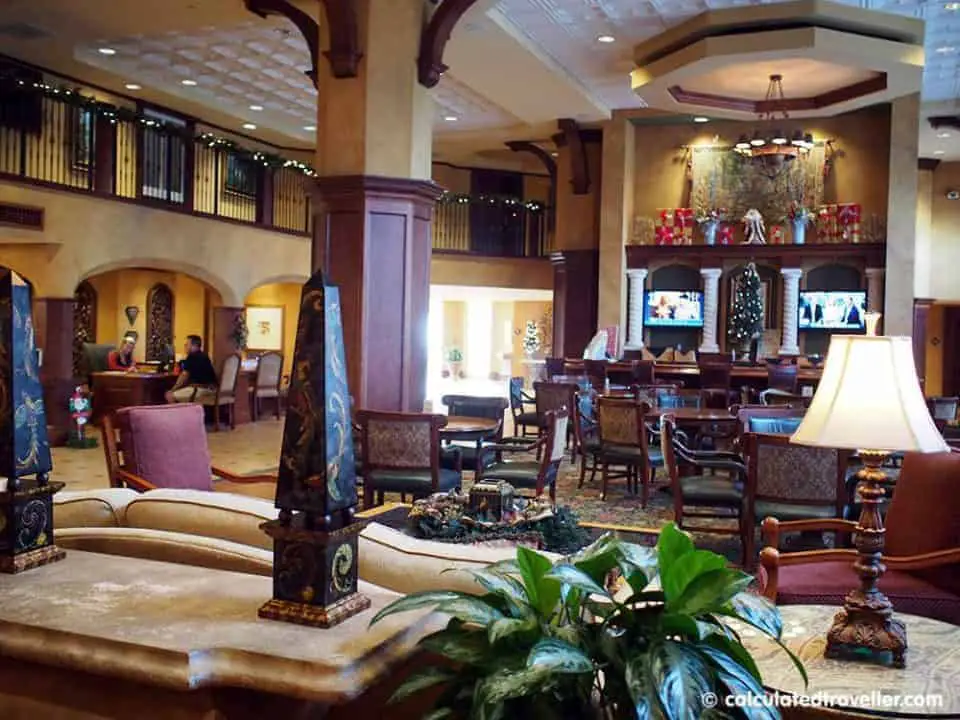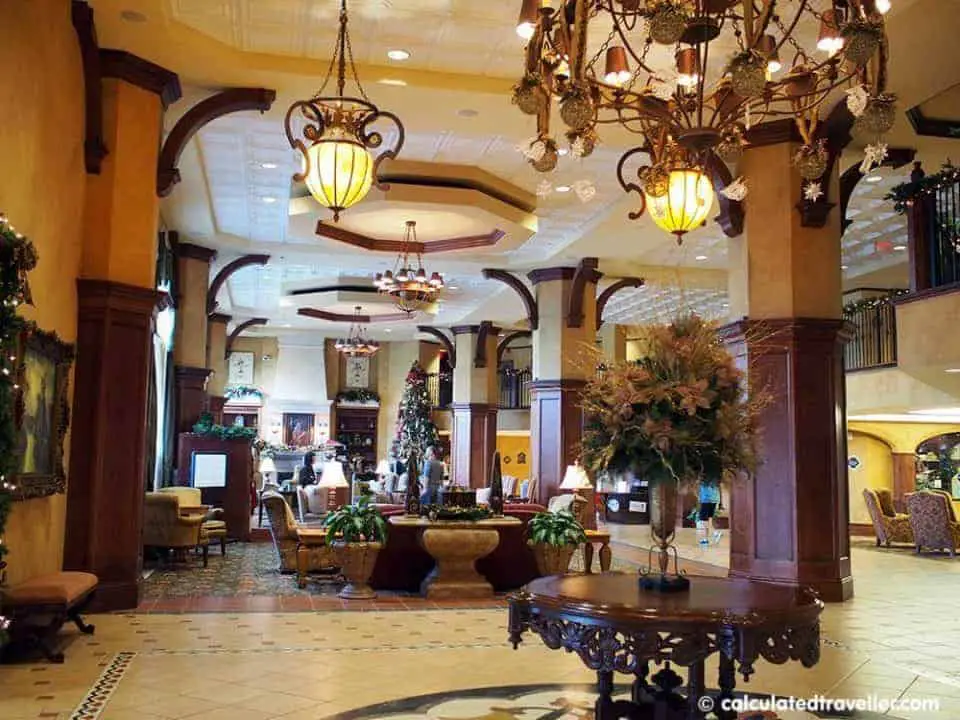 Hammock Beach Resort is a fabulous place to spend a week away with luxurious accommodations, dining facilities, two golf courses and a gorgeous beachfront you can't help but want to stay forever. We loved our stay so much that we looked into being property owners as some of the suites have full kitchens, laundry facilities and act as condominiums.
An excellent location in the Palm Coast 23 miles south of historic St. Augustine, Florida and 33 miles north of Daytona Beach; Hammock Beach Resort is somewhere I'd love to put down roots.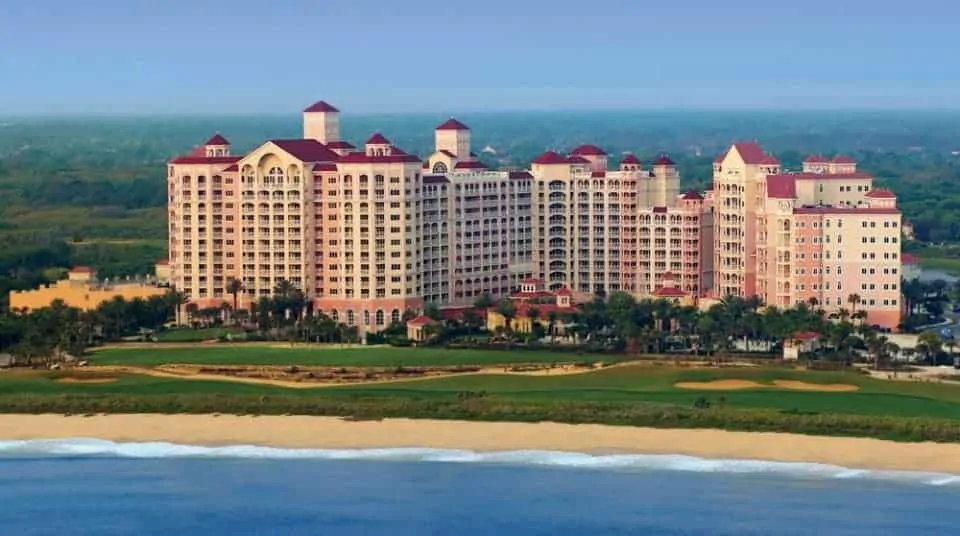 Hammock Beach Resort
200 Ocean Crest Drive, Palm Coast, FL 32137
Read more reviews of Hammock Beach Resort on Trip Advisor.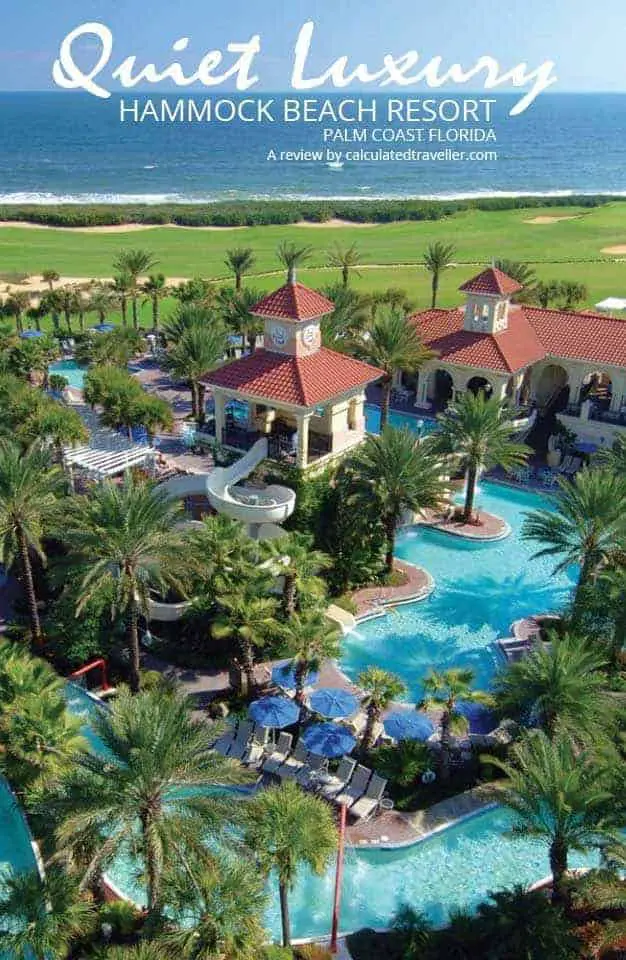 We were guests of the Hammock Beach Resort, all opinions are our own.
For more adventures in the area
– A Taste of St. Augustine Florida in Search of Spirits and Chocolate