Are you a foodie? How about a history buff? Do you love being on the water? These are just a few of the excellent experiences that await you when you visit the city of Kingston, Ontario, Canada.
"One's destination is never a place, but always a new way of seeing things." Henry Miller
As someone based in Kingston, Ontario I became a tourist in my city.
A Local Canadian Travel Guide to What To Do in Kingston Ontario
Kingston is a very walkable city. Your first stop should be the Visitor Experience Centre. Located in an 1830's Railway Station in the downtown, you can get information on attractions, accommodation, food, as well as purchase tickets for Kingston's many attractions. There is also a host of free or by donation places to visit.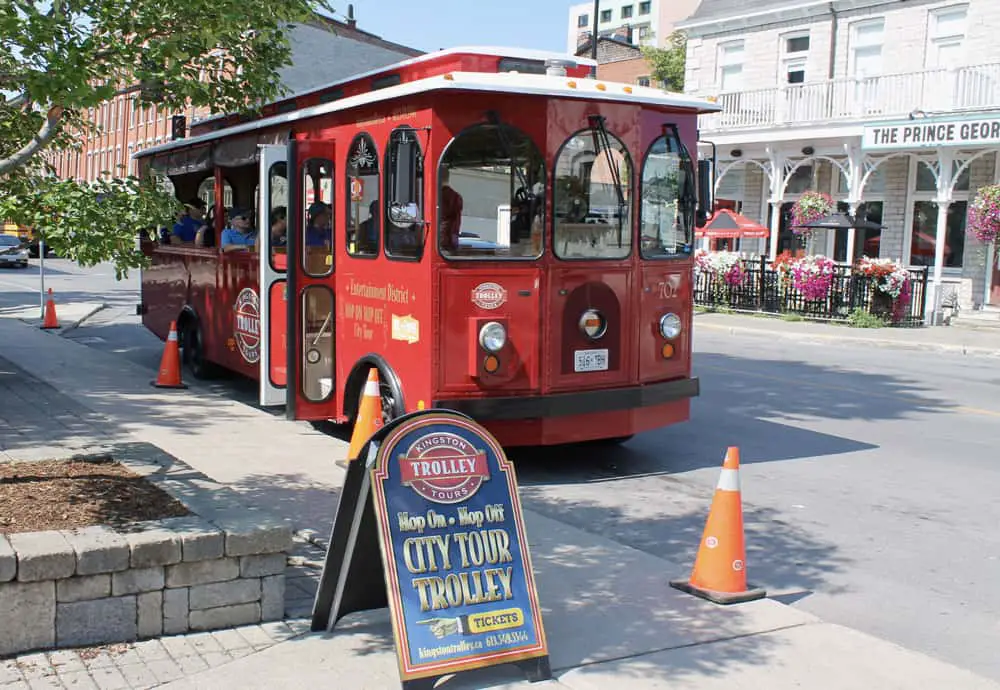 Whether you like indoor or outdoor activities or a combination of both, you will find something to satisfy everyone. One of the best bangs for your buck is to purchase a K-Pass. This pass is an all-inclusive ticket (24h,48h or 72h) to Kingston's top museums and attractions. It also includes a 90-minute narrated Trolley Tour, 1000 Islands Cruise and much more. It comes with a passport that has a wealth of information and a place to collect stamps from different venues. Collect 3 or more stamps on the Trolley Route, and you receive a FREE Kingston souvenir.
Experience Kingston Outdoors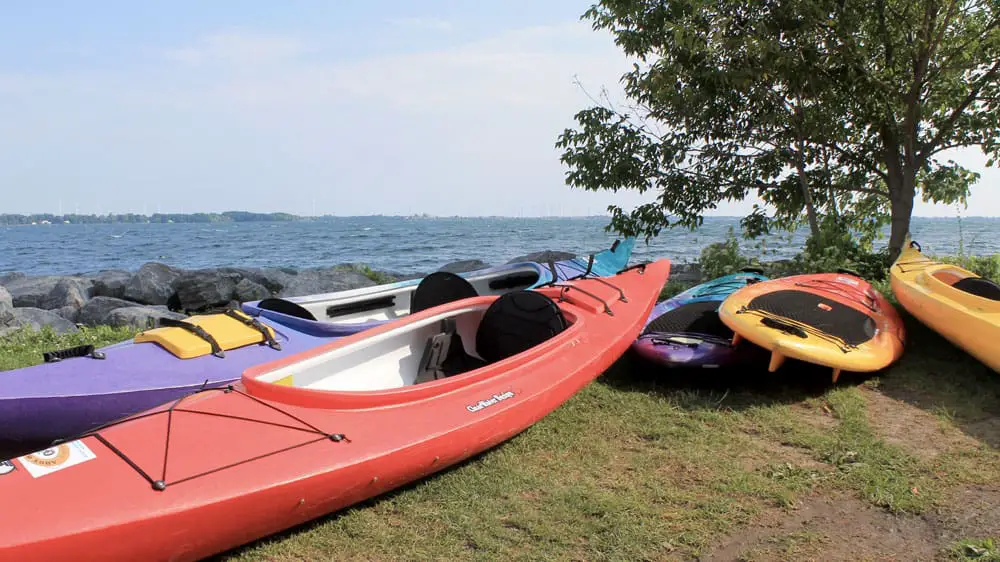 When you visit the "Freshwater Sailing Capital" of Lake Ontario you do not need to bring your own equipment. There are several places in the Kingston area where you can rent sailboats, canoes, kayaks, paddles boards and bikes. The area is also great for scuba diving. If spending some time at a park is what you are looking for, there are several in and around the city.
If you would rather not do all the work, you can take the free Wolfe Island ferry across to Wolfe Island. Enjoy the breeze, water views and a great view of downtown Kingston. You don't even have to get off at the other end, but if you choose to, the village of Marysville at the ferry dock has several places to grab a snack, beverage or full meal.

In Kingston, History Awaits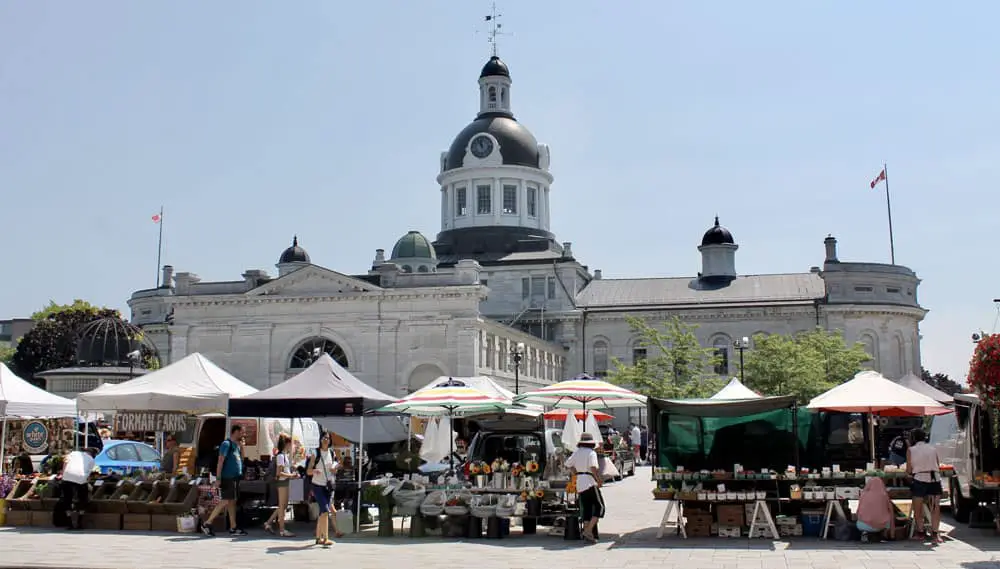 Historic City Hall, located directly across from the Visitor Experience Centre, is a stunning neo-classical landmark. Built in 1842, this building was designed to be a multipurpose structure that not only included government offices but a police department and market. Evidence of which is still seen today. Free guided tours (Mid-May to Mid-October) and self-guided tours are available daily.
Why not take a walking tour with Kingston Walks, to learn about the history of Canada's First Capital? On your walking tour, you will stroll past magnificent limestone buildings, over 100 of which now house restaurants. Learn about Kingston in the 19th century and how it has transformed into one of the most livable cities in Canada. It was the first political, economic and cultural capital of Canada and was the home of our first Prime Minister, Sir John A. MacDonald. Kingston has been dubbed "Canada's Museum Capital" by many.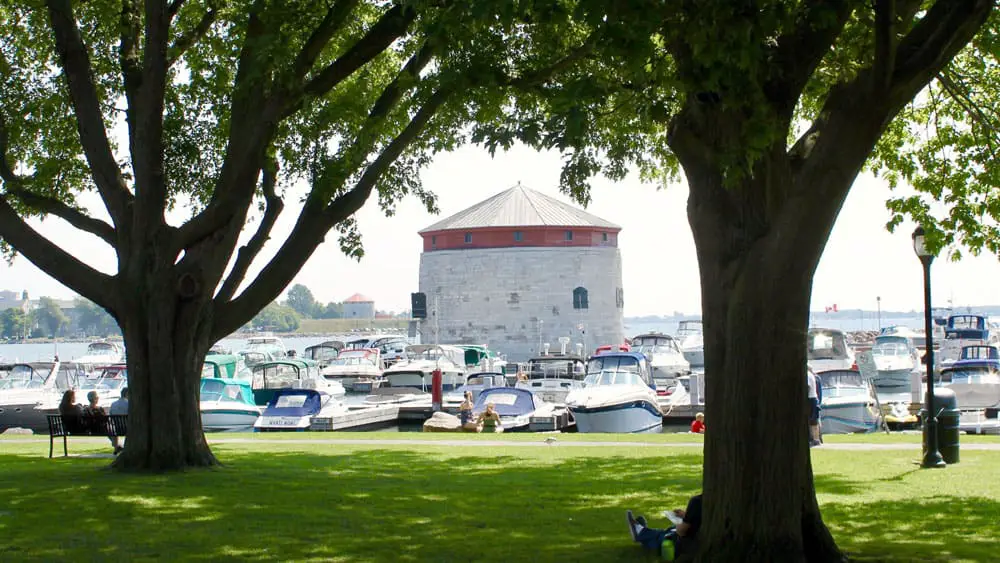 FACT: Kingston Ontario is also home to the Royal Military College (RMC) of Canada, and the RMC Museum located within Fort Frederick Martello Tower — a National Historic UNESCO World Heritage Site.
Where To Stay in Kingston, Ontario
There are lots of fabulous places to choose from when looking for accommodations in this city with a population of 161,000. There are many hotels, inns and Bed & Breakfasts right within the downtown core. The Delta Hotel by Marriott Kingston and Holiday Inn Kingston are both located on Kingston's beautiful waterfront. For something different, why not stay at the Secret Garden Inn Bed & Breakfast or Hochelaga Inn, both grand Victorian homes located in a quiet neighbourhood downtown. If you choose to look for accommodation outside the downtown area, there is no shortage of hotels, motels and Bed & Breakfasts from which to choose.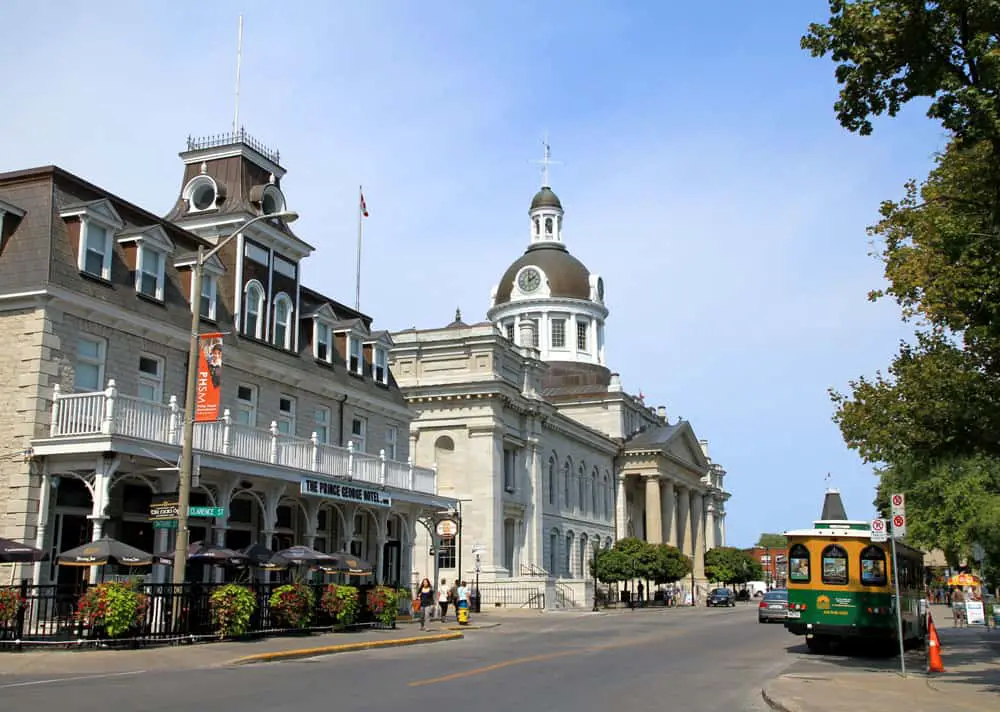 Where To Eat in the Limestone City
One of the things Kingstonians and visitors alike may have a hard time deciding is where to eat. There are more than 400 eateries to choose from, most of which are locally owned and operated, using locally sourced products.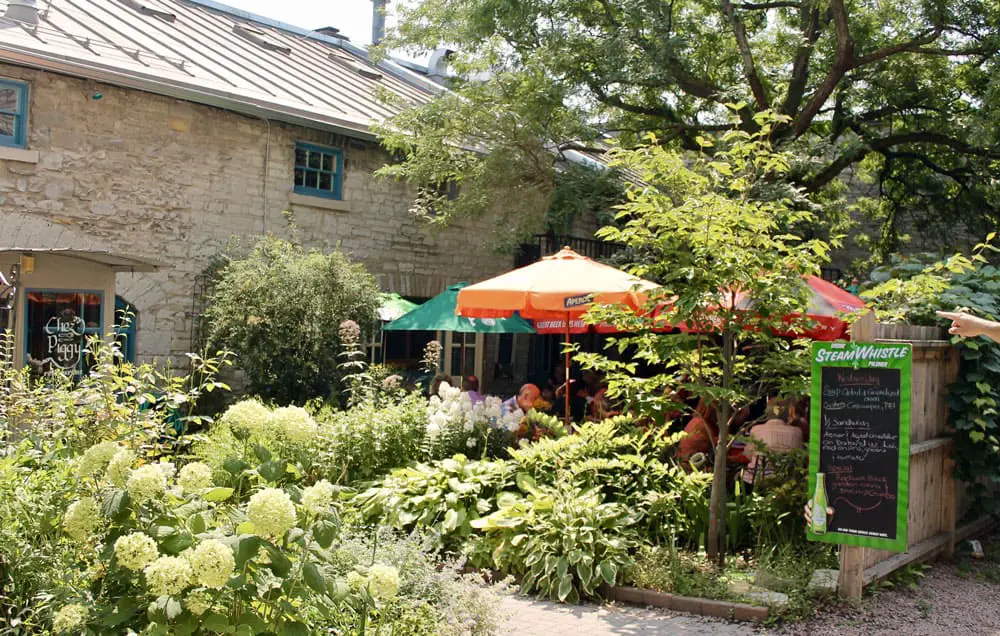 Chez Piggy is a favourite. Located in a renovated limestone stable, with a seasonal patio nestled in a beautiful courtyard. Try Woodenheads Gourmet Pizza for delicious and unique food including their wood-fired pizza. A lunch or dinner cruise on the Island Star with 1000 Islands Cruises is not to be missed. It's a combination of gorgeous views while cruising around the islands enjoying great food. Regardless of your tastes or your budget, you will not go hungry in this city.
If you are visiting for the day or the week The Limestone City, YGK or K-town, as Kingston Ontario is sometimes called, this family-friendly, welcoming city has something for everyone.
TIP: If it's Sunday, check out the Kingston Memorial Centre Farmer's Market for prepared foods, as well as fresh produce, baked goods and more!
How to Get to Kingston Ontario
By car, Kingston is located midway between Toronto, Ottawa and Montreal along Highway 401.
By train or bus, Kingston has an extensive bus terminal and Via Rail station.
If travelling by plane, there are several flights a day between Kingston (YGK) and Toronto (YYZ).
K-Pass was provided by Visit Kingston who did not review, or approve this article before publication. All opinions are our own.
For more adventures near Kingston read
– 1000 Islands Kayaking in Thousand Islands, Ontario: Paddling back through history
– A Bird's Eye View from the 1000 Islands Skydeck Tower
– A Travel Guide to Gananoque and the Thousand Islands Ontario, Canada
---
Guest Author Lori Sweet is based in Kingston, Ontario, Canada. A retired teacher, Lori and her writer/pilot husband, are a boomer couple travelling the world. They share what they learn about wine, food and other cultures, to help others make the most of their travels at VoyageWriters.com.