Cities don't come much spookier than New Orleans. Settled by ruthless colonials, treacherous thugs and wily prostitutes, the 300-year-old city boasts a spine-tingling history that would rattle the most hardened soul. When I arrive in the City of the Dead I sign up for a ghost tour determined to test the theory – and learn a little bit about America's 46th largest city at the same time.
Visiting Lafayette Louisiana? Check out our Guide to Lafayette here.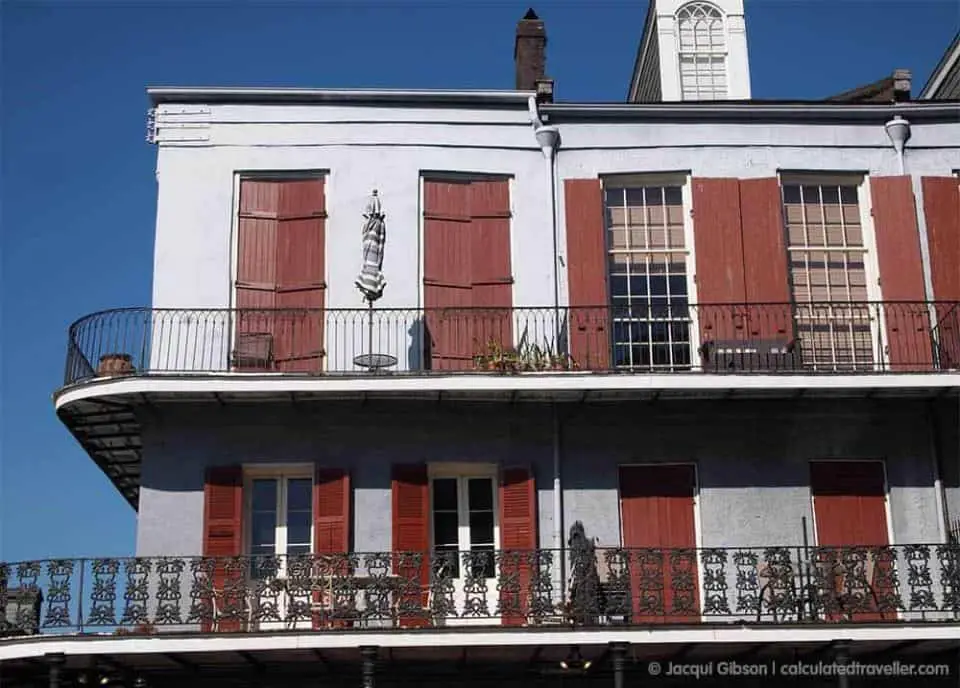 1. Most haunted city in America
I'm not fazed when Christie, my tour guide, tells me New Orleans is the most haunted city in America. Over the years, the city has seen plagues and slavery and all kinds of tragedy and true crime. So what? I think as the safe, warm Louisiana day begins to fade to dark, creeping night. As I grip my husband's hand a little tighter under the flickering street light, Christie says matter-of-factly: "You'll find the buildings retain a lot of energy here in the French Quarter. When the lights go down and the shadows appear that's when the spirits come out. You can feel it every time you turn a corner."
2. Birthplace of Louisiana voodoo
As we tentatively round the corner into St Ann Street, Christie explains New Orleans' reputation as America's most haunted city is partly due to its roots in African voodoo. Voodoo, she whispers to the group, arrived in New Orleans with the slave trade in the early 1800s, before morphing with Christianity. Think hexes, magic and spirit worship. Add to that a few Christian saints and bingo you've got Louisiana voodoo. As we follow Christie down yet another eerie cobbled street, I wonder if a gris-gris (a voodoo good luck charm) would come in handy right now? Instead, I chew my fingernail to the wick and vow to stop lagging at the back.
3. Meanest ghosts in history
After a brief, but much-needed beer break, we approach 1140 Royal Street. It's here Christie motions for us to stop and look up at the two-storey mansion bearing down on us. It's an ominous sight. Purchased for exactly that reason by movie star Nicholas Cage (until he lost it to foreclosure in 2009), the smoky-grey mansion, we're told, is home to one of the meanest ghosts in history – Madame Delphine LaLaurie. A Creole aristocrat in public, Madame LaLaurie was a notoriously cruel, violent sadistic person behind closed doors. Evidence dug up from the mansion's floorboards during renovations showed she and her doctor husband spent much of their time torturing and disfiguring slaves in secret medical experiments. When they were done torturing, they simply stashed the bodies underfoot. Thankfully, locals cottoned on and the LaLauries were run out of town by a lynch mob. But if you think that was the last of her, think again, Christie tells us with a wicked smile. "Just last week someone on tour saw her ghost in the window and took this photo," she says proffering the evidence. We each take turn squinting hard at the image, trying to make out the murderer in the milky white smudge. To be honest, I'm not a hundred percent sure it's a ghost I'm looking at. But I sure don't feel like sticking around to get my own memento of the gruesome Delphine.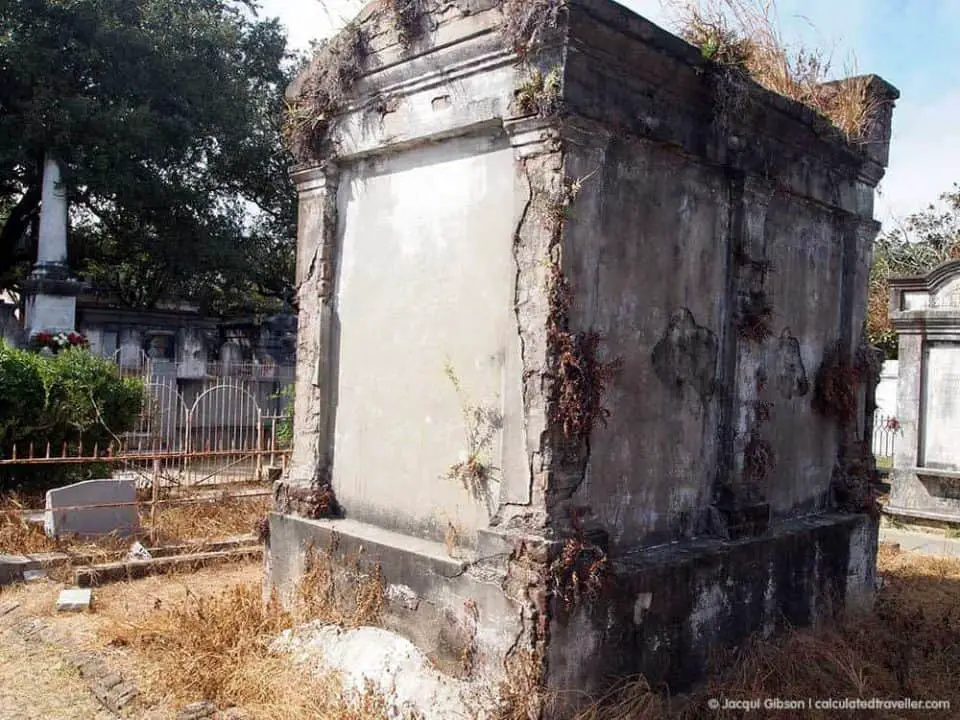 4. Spirits who still walk the city
It doesn't take long to get the impression that New Orleans is a city so jacked up on psychic energy it could run entirely off the grid. Hoteliers and restauranteurs report resident spooks. Old tombs dot the city acting as ghoulish halfway houses between the living and the dead. Even Christie herself has a first-hand experience of an unexplained and ghostly poke in the ribs. "It's New Orleans folks – a city that once notched up the country's highest mortality rate. It's a place where the spirits of the dead undoubtedly still walk the streets."
5. Celebrates Halloween like nowhere else
The good news, promises Christie, is New Orleans comes alive at Halloween like nowhere else. This year will be no exception. From street parties to a full-blown masquerade ball, the city is the ultimate destination for anyone who likes their favourite holiday riddled with wicked tricks and hair-raising treats – and perhaps an up-close encounter with a ghost from the past.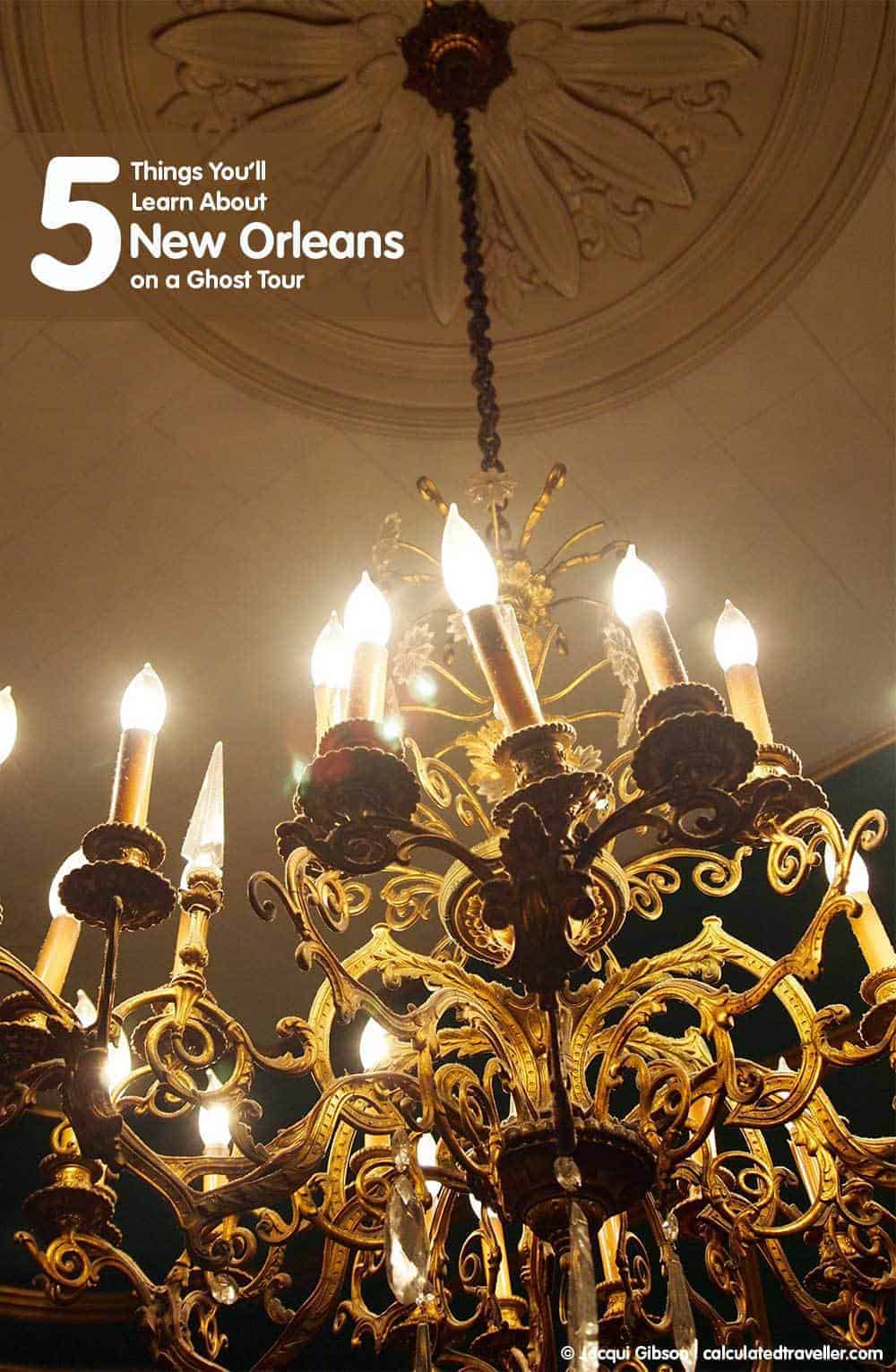 IF YOU GO TO NEW ORLEANS AT HALLOWEEN
For families and children aged 12 and younger, there's Boo at the Zoo, a family-friendly event at Audubon Zoo, featuring trick-or-treating, scary story-telling and a ghost train from 5 pm to 9 pm nightly during the last two weekends of October.
For grown-ups who love to dress up and boogie, there's the Endless Night Vampire Ball held at the House of Blues on Saturday, October 28, starting at 10 pm and featuring a strict dress code.
The official Halloween parade of New Orleans, the Krewe of Boo, kicks off at 6.30 pm on Saturday 21 October.
Or take a New Orleans Ghost Adventure Tour with Christie.
Looking for more creepy travels?
– Eastern State Penitentiary in Philadelphia PA – if you dare…
– A One Day Key West Florida No Holds Barred Adventure!