If you made it to Calgary and you're travelling with kids, this is definitely a destination you cannot miss!
Located in Western Canada, and holding over 1,000 animals of 200 different species, you can certainly have an awesome time while learning lots of cool facts about the wildlife of our planet.
(By the way, if you are touring Alberta check out this article with tips for driving from Calgary to Banff).
The zoo has different areas showcasing animals of the various regions of the earth, those include Prehistoric Park, Canadian Wilds, Penguin Plunge, Eurasia and Destination Africa.
There is so much to see and it really is a lot to you can barely see it all – from Dinosaurs to exotic tigers, from friendly penguins to grumpy gorillas but we have a few tips to plan your visit:
1. Visit the Calgary Zoo in the morning!
Start your trip to the zoo as early as possible since the animals are more active in the morning hours! Since the temperature is cooler and it's time for breakfast most animals are very interested in moving and shaking to heat up and to grab a yummy snack!
2. Don't feed the animals!
It's ok if you want to bring your own food – for your self – there are lots of gardens and public spaces where you and your family can have a nice picnic! But if you do, please don't feed the animals, processed and/or contaminated food can make them sick!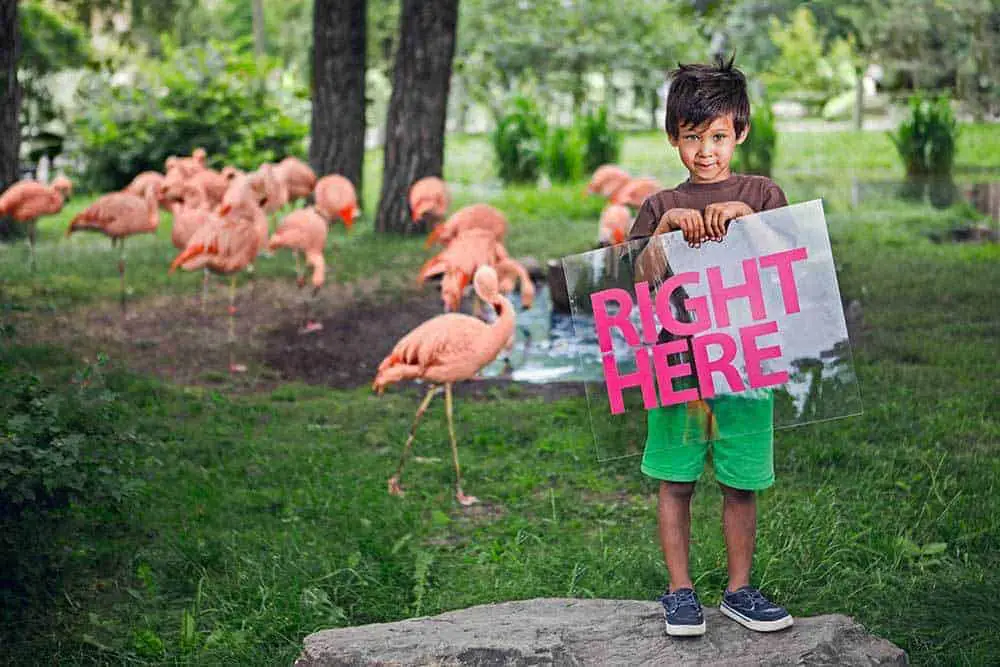 3. Early come, early served!
Coming to the zoo early will not only allow you and your family the opportunity to enjoy the animals at their most active moments of the day, but you will also avoid the long lines to get into the Penguin's Plunge! So be an early bird when you're ready to visit the Calgary Zoo!
4. ZooKeepers, Free Daily Program and coupons!
ZooKeepers offer a free daily program that includes lots of fun activities throughout the day. Make sure you keep a close eye on the program to make the most of your trip. Check out the many offerings at the Calgary Zoo website there are sometimes coupons available too.
5. Visit the Zoo on cold days and Leave your car at the hotel!
Cold temperatures are the ideal time to visit the Calgary Zoo some say that it is built for the cold! But actually, most people like to visit when it's hot even though the animals are less active. So if you visit try to go on cold days, it is more likely to have fewer lines and fewer people around! Also if you're staying close to the zoo we recommend you leave your car behind and grab the C – Train to avoid paying to park at the zoo
Overall the Calgary Zoo is an amazing place to visit but Calgary in general has so much to offer, if you loved this article and want to learn more or you're planning your next visit to Canada feel free to check Visit Calgary and take advantage of the full Calgary Experience!
For other animal encounters, read:
– Winter and Hope at the Clearwater Marine Aquarium FL
– Monkeying Around at Monkey Jungle, Miami Florida
– Family-Friendly Animal Fun in Singapore