What brings you to the town of Windsor Nova Scotia?
When we travel to new places often we are met with brochures, posters, and billboards of things to do and see while visiting. At times we travel to actually attend a specific event. This could be a concert, play, or event such as a classic car show. One such event has taken place each July in Windsor Nova Scotia is the annual British Motoring Festival.
Started by a small group of energetic classic British car owners (vehicles are considered classics after about 25+ years) it's inaugural year was a huge success, attracting over 100 cars. The 2018 British Motoring Festival saw over 160 cars that shone in the bright sun of the King's Edgehill School campus on the edge of town.
When phones had dials, and cords.
So, what should one expect from a classic car show? Firstly, be ready to reminisce about the good old days of small sports cars, and riding around in the back of the family four-door. Car people are very passionate about their hobby, and just love to talk about the model, restoration, and challenges of owning and driving a car that hasn't been made for decades.
Second, be ready to marvel over some of the best-maintained cars you've ever seen. The dedication that goes into owning a classic is second to none, and many of the cars look like they just came off the showroom floor. From shiny chrome (yes, real chrome) bumpers and mirrors, to wooden (yes, real wood) dashboards, these cars represent an era when people (yes, real people) hand-built the parts that went into the cars.
Mad Men longed for these classic cars from Britain.
Finally, you WILL ogle over the designs of some of the most beautiful cars ever made. The sweeping lines, the way form and function meet, the way they seem to be moving while standing still – or poised, ready to take off at any moment. You are seeing the history of automotive design, and as you look around you start to notice little details that still exist in cars designed today. The difference is that these cars had it first.
Most people at the British Motoring Festival are travellers.
Where do these 160+ cars come from? This annual Nova Scotia car show attracts cars from as far away as Ontario, parts of the Eastern US, Cape Breton, and PEI. They travel in groups, for the simple reason that it's more fun to make the road trip into a convoy. It also helps if someone has car trouble and there are people around to find a solution (though they NEVER…well…almost never…well, occasionally…have a problem). They make the trip because, after all, it's not just a car, it's a lifestyle.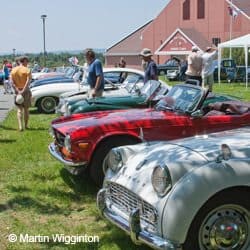 The actual manufacturers and models on display range from the original Mini, to a DeLorean outfit with full Back to the Future time travel hardware.
Also in attendance the year I visited was the sporty Jaguar XK140, and a vast array of MGBs and Austin Healeys. With the Land Rovers in attendance, all aspects of on and off-road motoring were represented. If these names mean nothing to you it's still worth coming out and getting acquainted – who knows, you might just fall in love.
The British Motoring Festival will celebrate its 10th year in 2019, and if past car shows are any indication, it should be another great opportunity to spend a few hours or an entire day wandering among giants, and hearing the tales of how they these classic vehicles changed the world we love to drive in.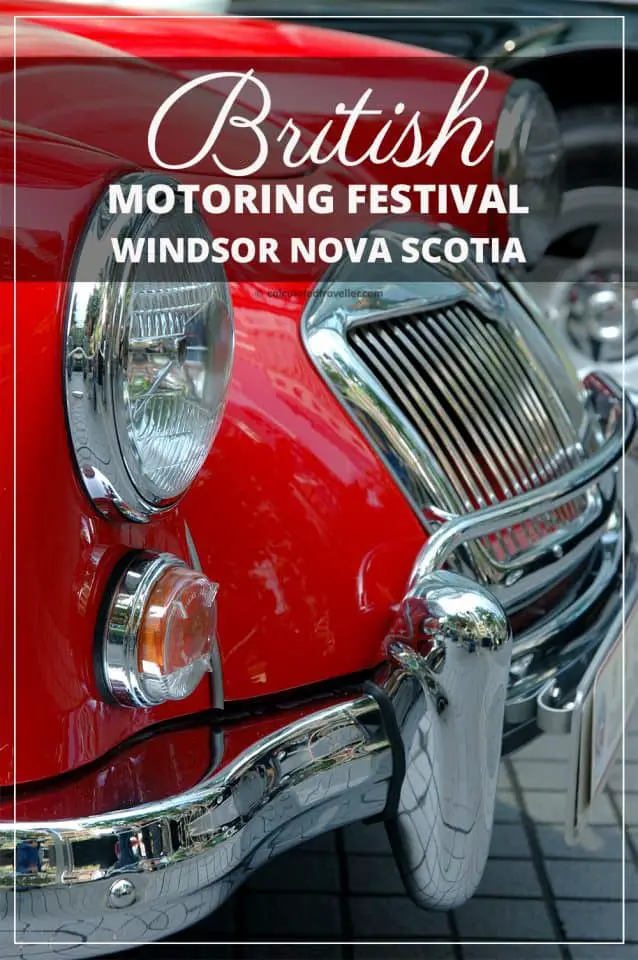 Have you attended any festivals or events recently that you'd like to recommend? Drop by the comments section and let us know about it – we love to learn about new places to visit.
Read more Canadian content: