Eastern State Penitentiary in Philadelphia Pennsylvania is more than just an old prison. Since opening in 1829, it not only housed some of the most famous prisoners including Al Capone within its walls during its 200-year history but it was considered the most expensive prison ever built for its time. Covering a massive 11 acres in downtown Philadelphia, it was deemed to have the most up to date plumbing and electrical systems.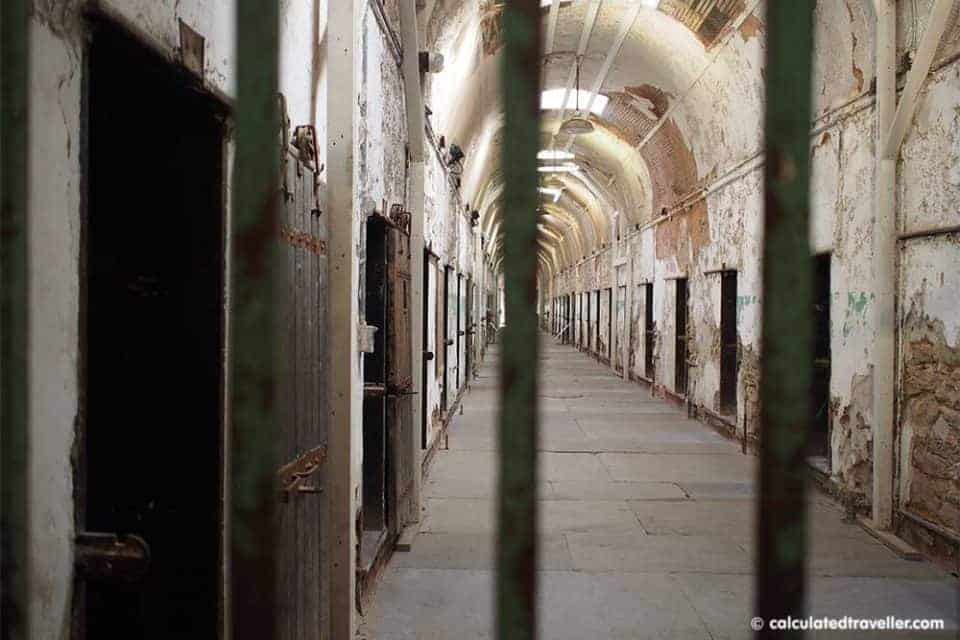 The first penitentiary in America, each prisoner was locked in his or her cell in solitary confinement for 23 hours a day; the idea being that quiet reflection, and complete solitude would make the prisoner repent their criminal past. Each cell made of simple concrete and paint with a single glass skylight on the ceiling — the "Eye of God" watching from up above. Even the building's floor plan was designed to minimise social interaction between inmates; a wheel and spoke configuration, prisoners were permitted only two 30 minute exercise breaks per day on a rotating basis so that even when they were outside — they were still alone.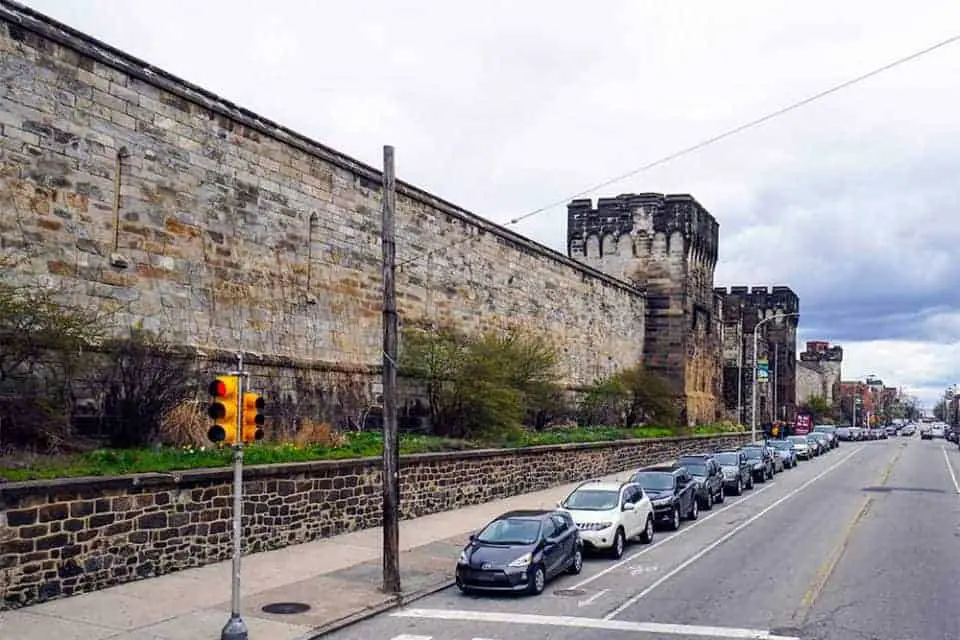 After years of being overcrowded and several prison riots, including the largest one in prison history, the State of Pennsylvania recommended closing the prison in 1970. Although used on occasion for emergencies, Eastern State Penitentiary officially and permanently closed during the 1980s.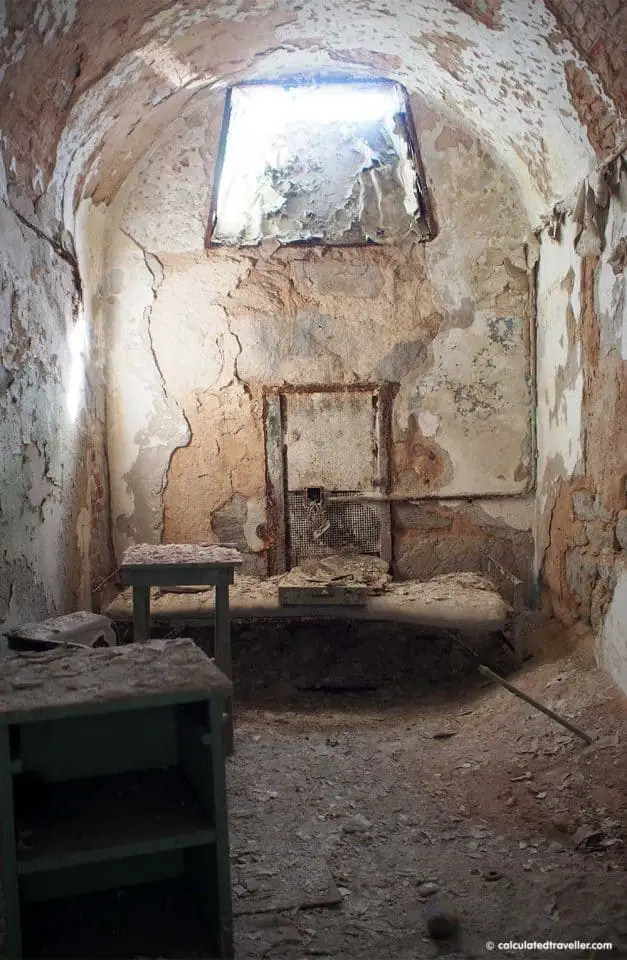 Eastern State Penitentiary reborn as a Museum
A United States Historical Landmark, today the museum attracts thousands of visitors each year. Kept in a state of "preserved ruin" it's a fascinating (and unnerving) look inside a historic prison.
To walk through the abandoned halls with its peeling paint and crumbling walls, it's spooky, scary, and I have to say one of the highlights of my visit to Philadelphia.
Read: Enjoying Philly with a Philadelphia Big Bus Tour — Eastern State Penitentiary is one of the stops on the tour.
Here are some photos of my visit.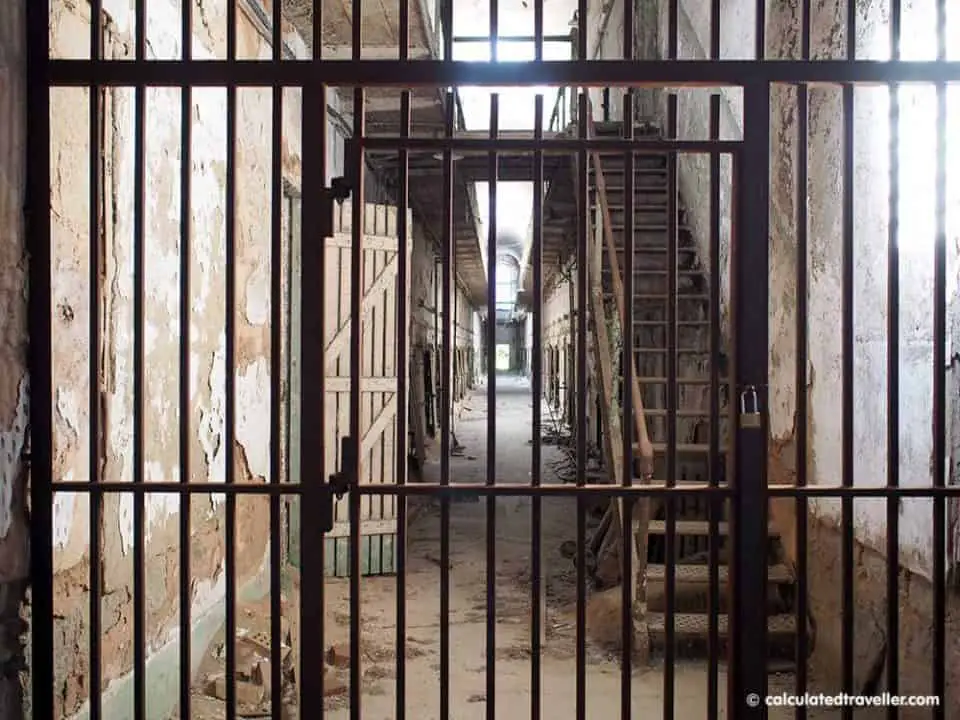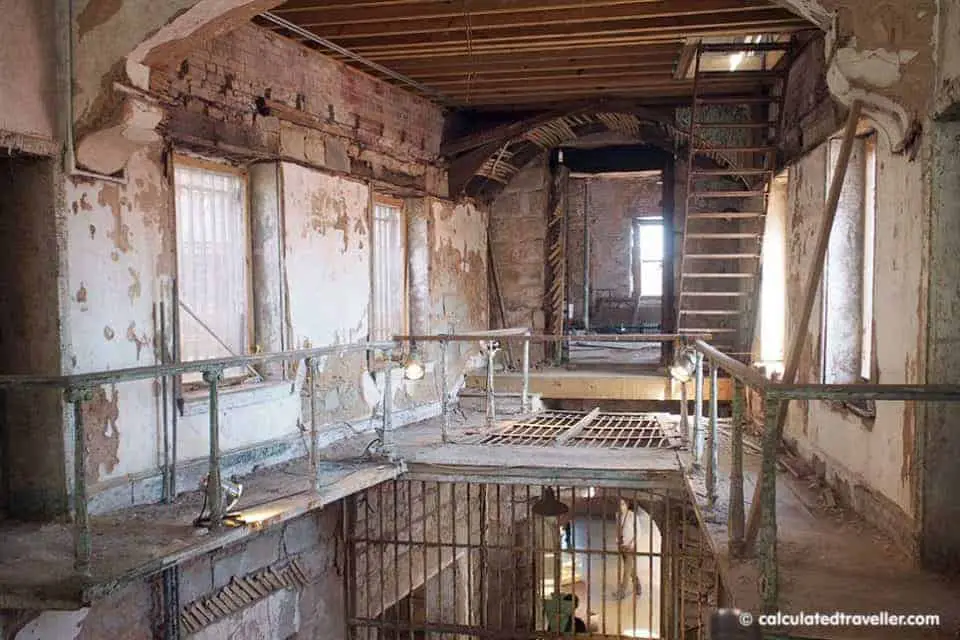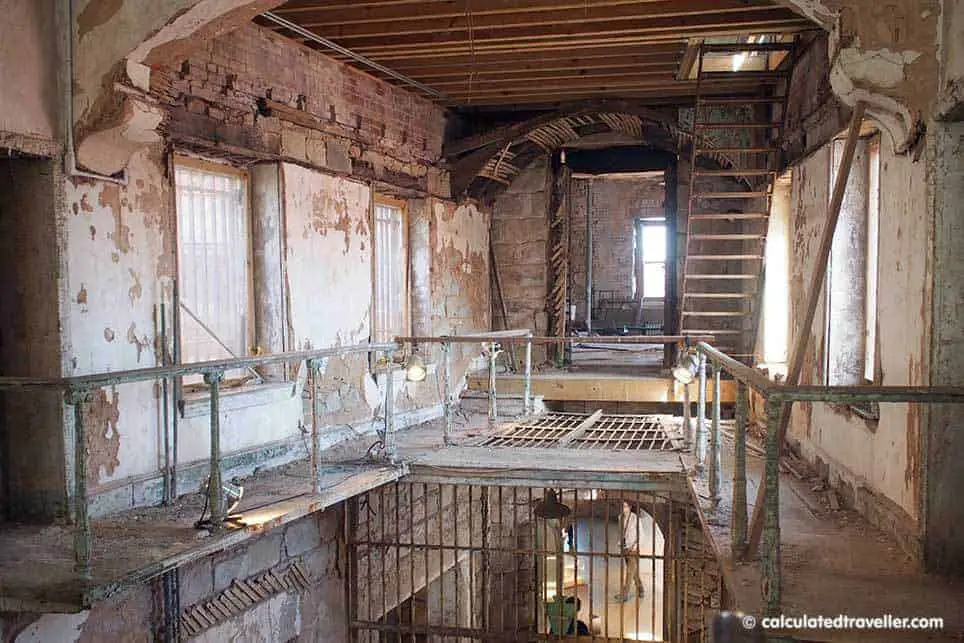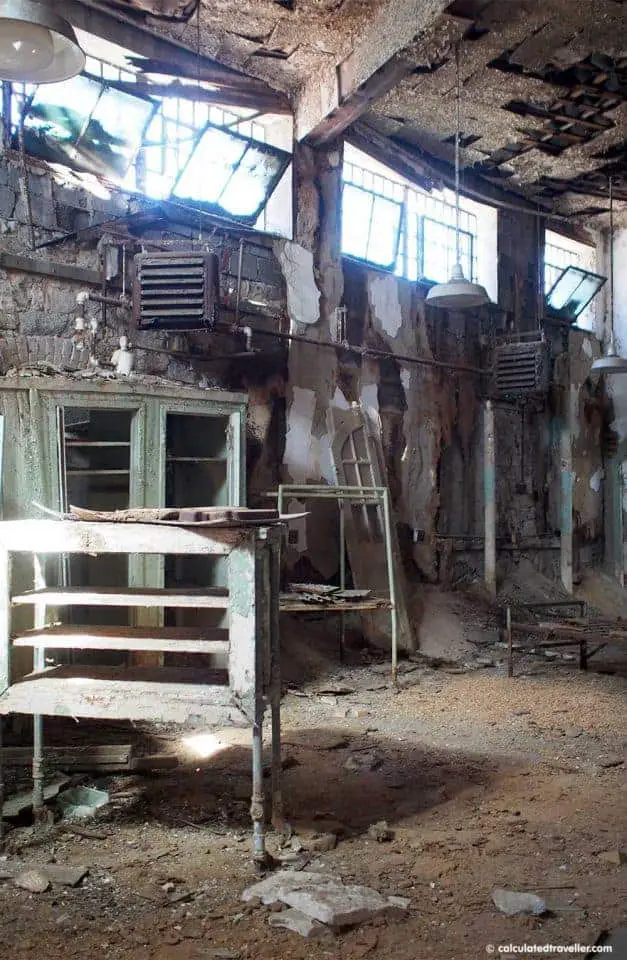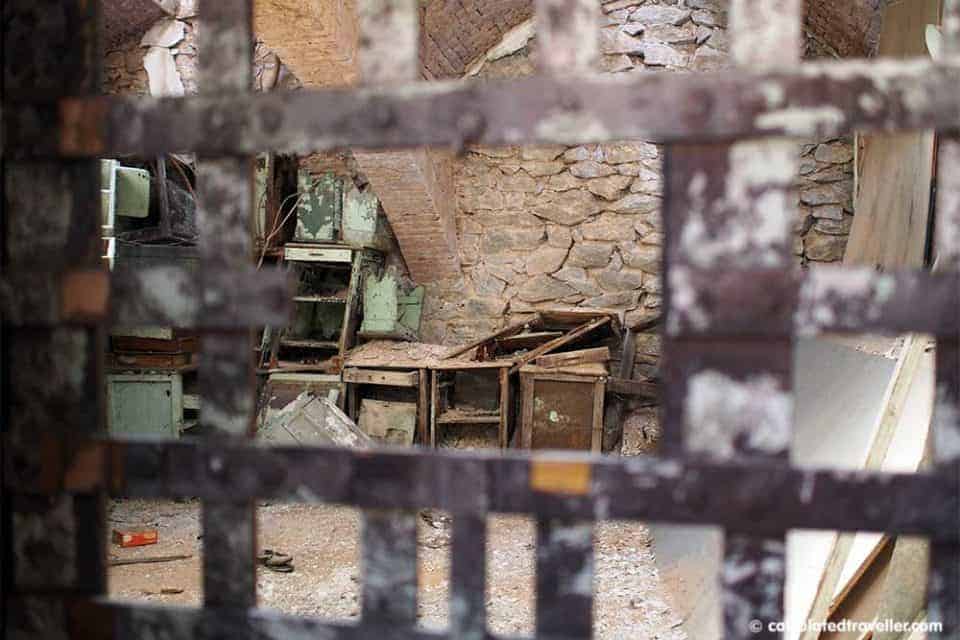 Is Eastern State Penitentiary haunted?
Eastern State Penitentiary gets regularly investigated for paranormal activity, and it's been featured on multiple paranormal TV shows. Truthfully I don't want to find out for myself if the prison is haunted or not but if you wish to perform your own investigation; you can rent the facility on select evenings between April and August, bring your equipment and find out for yourself!
Eastern State Penitentiary does get "haunted" from 7 PM to Midnight, late September to mid-November when it holds their annual "Terror Behind the Walls" event — dubbed a massive haunted house inside a real prison.
It's also the filming location for the Brad Pitt / Bruce Willis movie 12 Monkeys.
Tips for touring Eastern State Penitentiary
Flat, closed-toe shoes are recommended.
The building doesn't have climate control so dress appropriately.
Watch your footing, and stay within the public areas.
Save up to 50% on combined prices for admission to must-see attractions! Shop Now at CityPASS.com!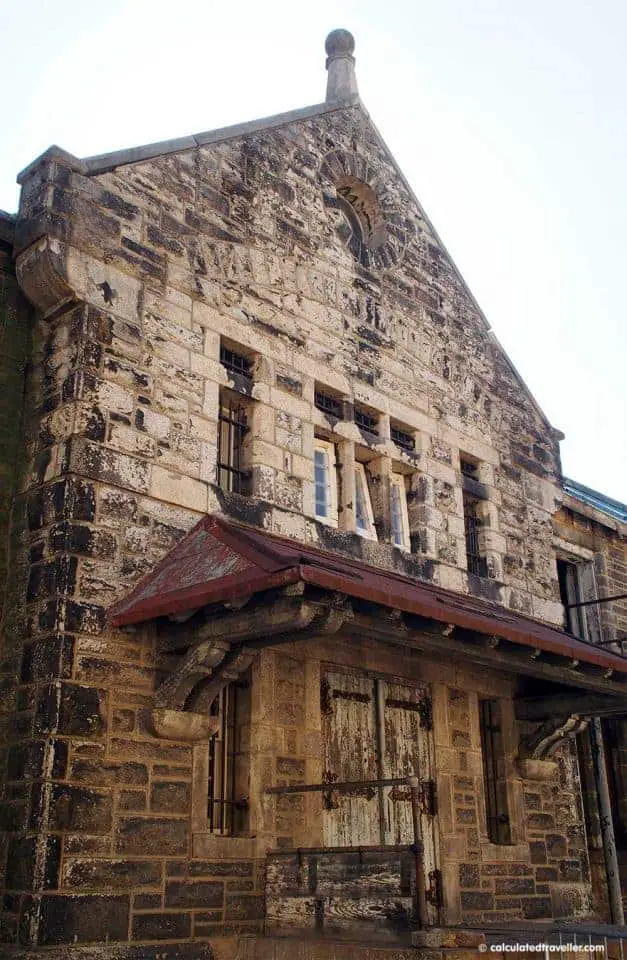 Eastern State Penitentiary
2027 Fairmount Avenue, Philadelphia, PA 19130
https://www.easternstate.org
 
So, do you dare a visit to Eastern State Penitentiary?
Looking for some more hauntings? Check out:
– 5 Things You'll Learn About New Orleans on A Ghost Tour
– A One Day Key West Florida No Holds Barred Adventure!