When the warm sun shines on the 140 diverse neighbourhoods of Toronto, the cosmopolitan city comes to life. After a long winter, city dwellers dig out their sunglasses and bicycles and head to one of Toronto's hundreds of sprawling parks and outdoor spaces. In addition to traditional outdoor activities like hiking, cycling, and picnicking, these urban oases play host to events ranging from outdoor theatre to spontaneous drum circles.
If you're lucky enough to be visiting Canada's capital on a sunny day, you don't have to venture far from your IHG hotel in Toronto to find wooded trails, colourful gardens, or cool waterways. Here are five top Toronto parks and outdoor spaces.
High Park
Image via Flickr by Xander Ashburn
Arguably one of Toronto's most famous and beloved outdoor spaces, High Park is an emerald oasis of hiking trails, playgrounds, picnic areas, and wildlife. During the spring, visitors from around the world flock to see the white and pink cherry blossoms of blooming Sakura trees, a gift to the park from Japan in 1959. High Park is also home to a small zoo, outdoor theatre, and winter ice skating pond.
Trinity Bellwoods Park
Nestled in the heart of the hip West Queen West Neighborhood, Trinity Bellwoods Park bustles with art shows, book fairs, and drum circles during Toronto's warmer months. The vibrant park hosts a weekly farmers market on Tuesdays from May to October, when vendors sell farm-fresh vegetables, artisanal cheeses, and prepared foods. Other seasonal activities include movie nights in the summer and a skating rink in the winter. Keep an eye out for white squirrels, the park's unofficial mascots.
Toronto Islands
A 15-minute ferry ride from the Jack Layton Ferry Terminal downtown, the Toronto Islands are a string of green islands fringed by sandy beaches. These 15 islands are connected by bridges and pathways, so you can explore the 550 acres of parkland by foot, bicycle, inline skates, canoe, or kayak — no cars are allowed. The Toronto Islands are home to an amusement park, maze, eateries, and a small cottage community of permanent residents.
Bluffer's Park and Beach
Journey to the eastern edge of the city to see the Scarborough Bluffs, the stunning clay cliffs that tower nine miles high over Lake Ontario. The 14-kilometre stretch of natural bluffs are lined by scenic trails and several parks. One of the favourites of these parks is Bluffer's Park and Beach, the only park with lakefront access.
Riverdale Farm
Leaving behind the busy Cabbagetown neighbourhood and stepping into Riverdale Farm feels like travelling to a different world. The 7.5-acre working farm abounds with gardens, winding wooded pathways and rustic barns. Riverdale Farm is home to a community of animals, including cows, chickens, horses, goats, and pigs.
Toronto may be famed for the multicultural vibe, world-class food scene, and sleek skyscrapers, but its parks and outdoor spaces are not to be missed. The next time you're craving a breath of fresh air from this bright and buzzing city, head to one of these parks for an impromptu cheese-and-wine picnic or a beach day.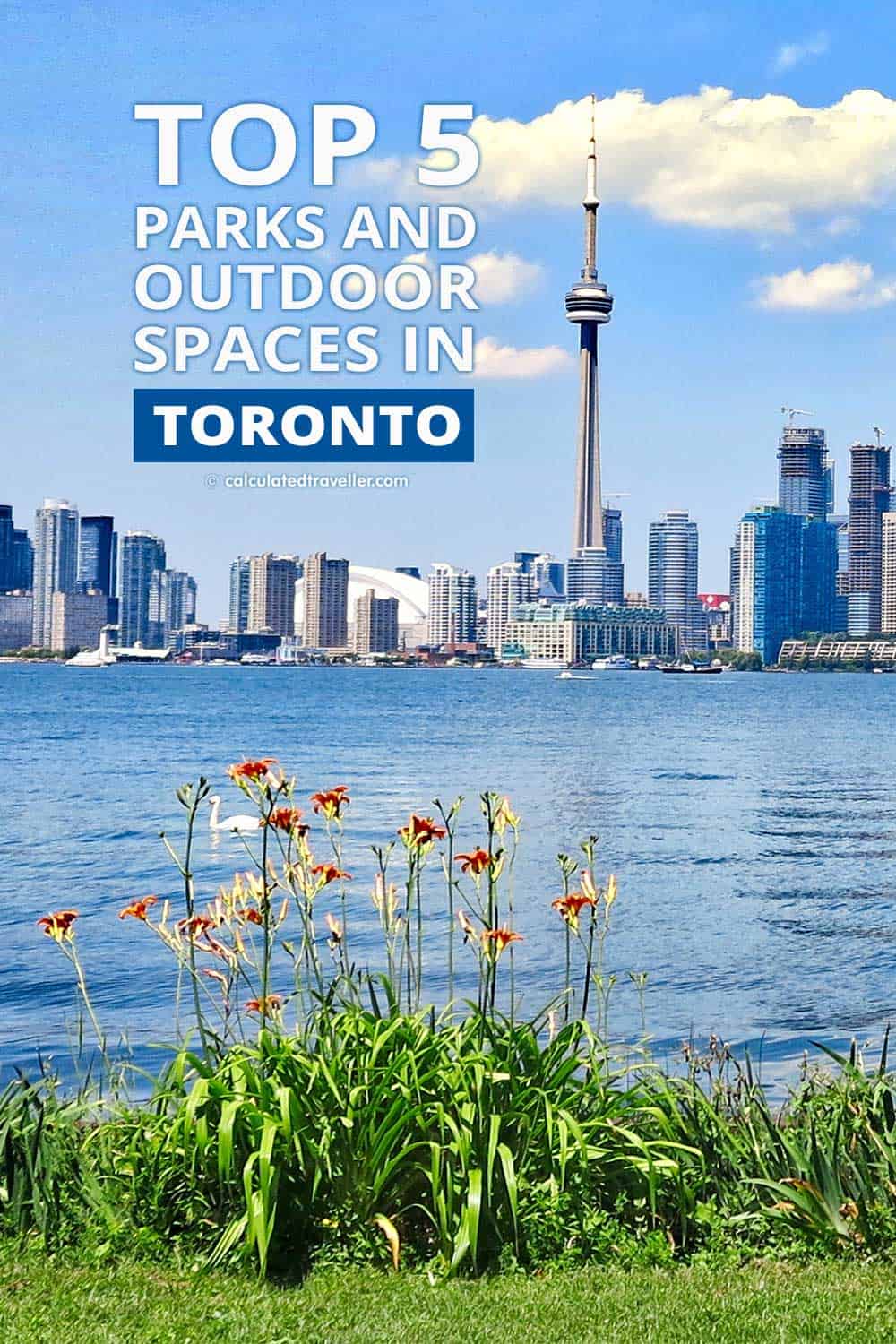 For more in Toronto:
– Photo Essay: High Park Toronto Through the Seasons
– Natrel Rink Outdoor Skating at Harbourfront Centre in Toronto
– Segway of Ontario – Touring Toronto Distillery District in Style
– Things to do in Toronto