I've eaten a lot of pizza in my day in a lot of different places.
Toronto, Orlando, Taipei, Venice, Rome, Naples.
Thick, thin, deep crust…
Pizza is great for a quick lunch or snack when you are touring around town.
My favourite pizza of all time has to be the thick focaccia-like crust pizza found throughout Rome. I loved it so much that I've been searching for a recipe to make it at home but have yet to find one or to attempt making it for fear of ruining my memory of it.
Crazy I know.
Even the pizza at Termini Station in Rome was delish! A perfect quick snack!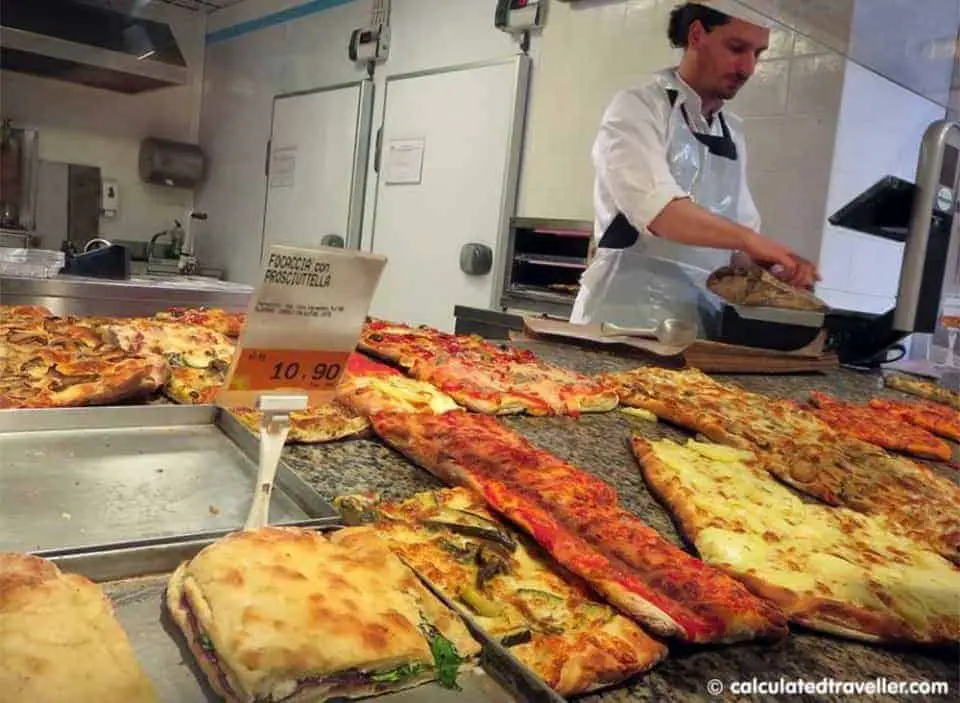 On a recent trip to St. Augustine Florida wandering through St George Street in Old St. Augustine I stumbled across a pizza shop, Pizza Time, with a long queue coming out the front door of the restaurant.
Ever curious, Hubby and I wandered in.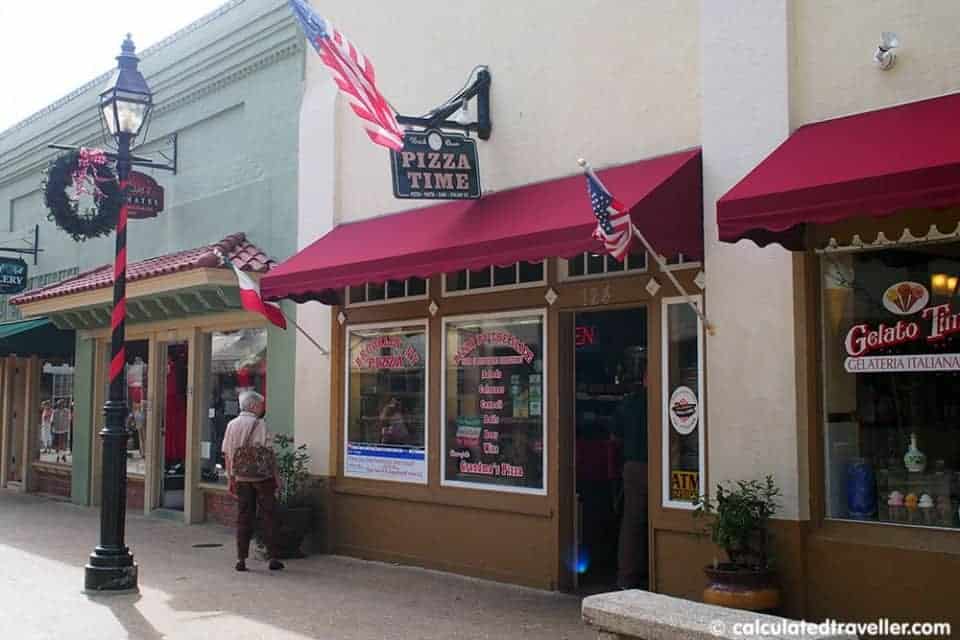 Pizza Time St. Augustine Florida — 2nd Best Pizza in the United States?
There are signs all over the exterior and interior of the restaurant stating that Trip Advisor named Pizza Time the 2nd Best Pizza in the United States (July 29, 2015).
I'm not sure if this claim is true because I haven't tasted the 1st best pizza in the United States but after tasting both the pepperoni and the meat lovers pizza I gotta say it was pretty darn good.
There were about 6 or so different types of pizza as well as calzones and panzerotti. For $4.99US for a slice of pizza, it's very good and worth a taste test for your self. I also noticed that they have some pretty yummy looking garlic knots for about $1 each.
Be warned there are long queues…
After Pizza Time hop to the other side of the restaurant to Gelato Time for Italian ice cream if you still have room!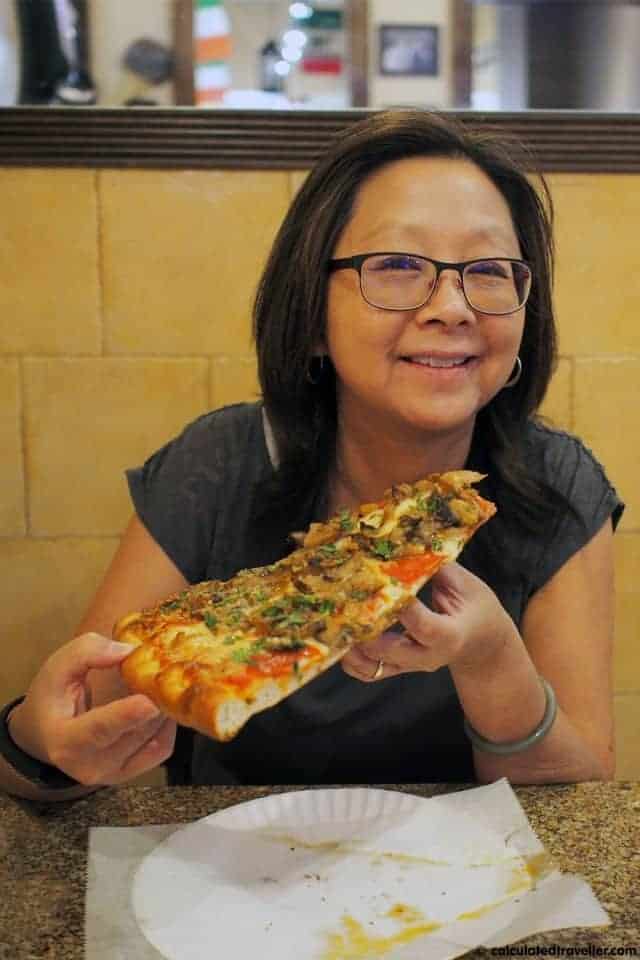 Pizza Time St. Augustine Florida
124 St George St, St Augustine, FL 32084
For more reviews, check out the Pizza Time page on Trip Advisor.
Where have you found great pizza on your travels?
Travel assistance provided by Visit Florida. All opinions, as always, are my own.
Read more about the St. Augustine area:
– Quiet Luxury at Hammock Beach Resort, Palm Coast Florida
– A Taste of St. Augustine Florida in Search of Spirits and Chocolate