Hotels, motels, B&Bs, campsites, RV parks, yurt…
The list of vacation accommodation choices are endless and I'm pretty sure that if you were to poll your friends, you'll find someone who has stayed in every option including couch surfing!
I have friends who regularly rent private homes in Orlando but this seems like a lot of work to vet the property out searching online for reviews and asking friends for recommendations / referrals.
I have other friends that rent villas in Orlando but I've always thought that these were really expensive and only for the wealthy – especially once you hear the word "villa".
Looking to purchase a vacation home? Read:
– 8 Things to Consider when Purchasing a Vacation Home
On a recent visit to Kissimmee Florida I had the opportunity to stay at a Global Resort Homes property in the Champions Gate community and I have to say that I've changed my mind. I now see renting a vacation home to be an easy, affordable alternative when travelling – especially if you are travelling with a crowd.
Global Resort Homes does all of that for you
A big reason to use Global Resort Homes services versus an independent rental is in case there are any issues with your unit or booking. Dealing with a company versus an individual gives you peace of mind.
Check-in and out is easy. Once you confirm your booking you will be provided a numbered access code for the front door specific to your stay. The access code changes once your rental period expires – all by way of remote. If you run into any issues, you can contact someone at Global Resort Homes 24/7. (We had to do this as we locked ourselves out accidentally)
Global Resort Homes has all different sizes of houses available so there are options for every size family.
The house we stayed at was 1459 Myrtlewood Street and had 8 bedrooms, 5 bathrooms and slept 16 people very comfortably.
Here are a few of the bedrooms: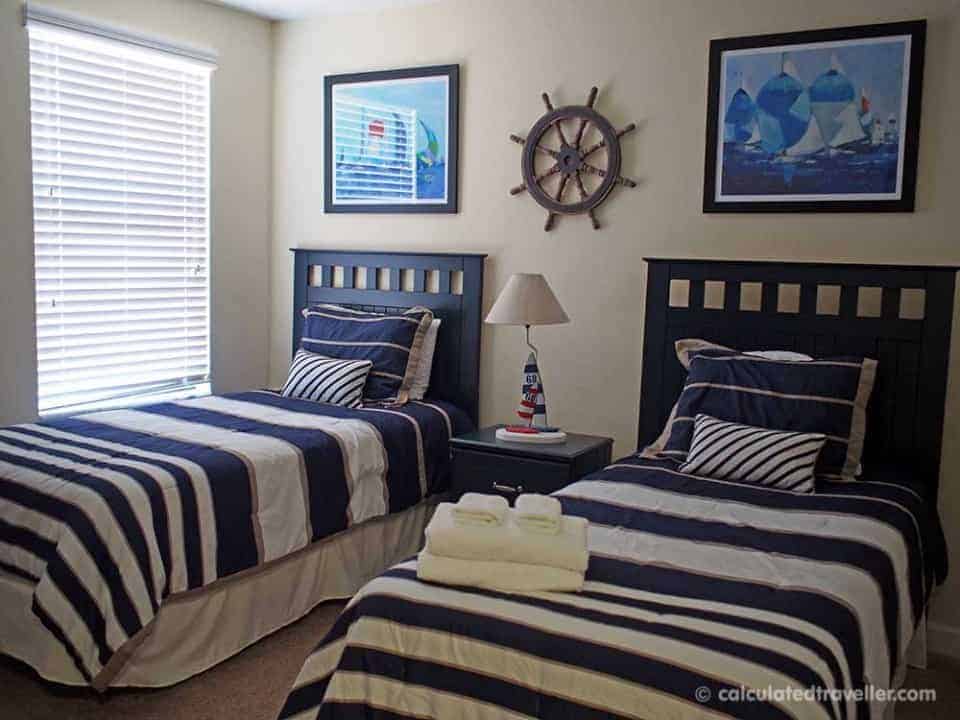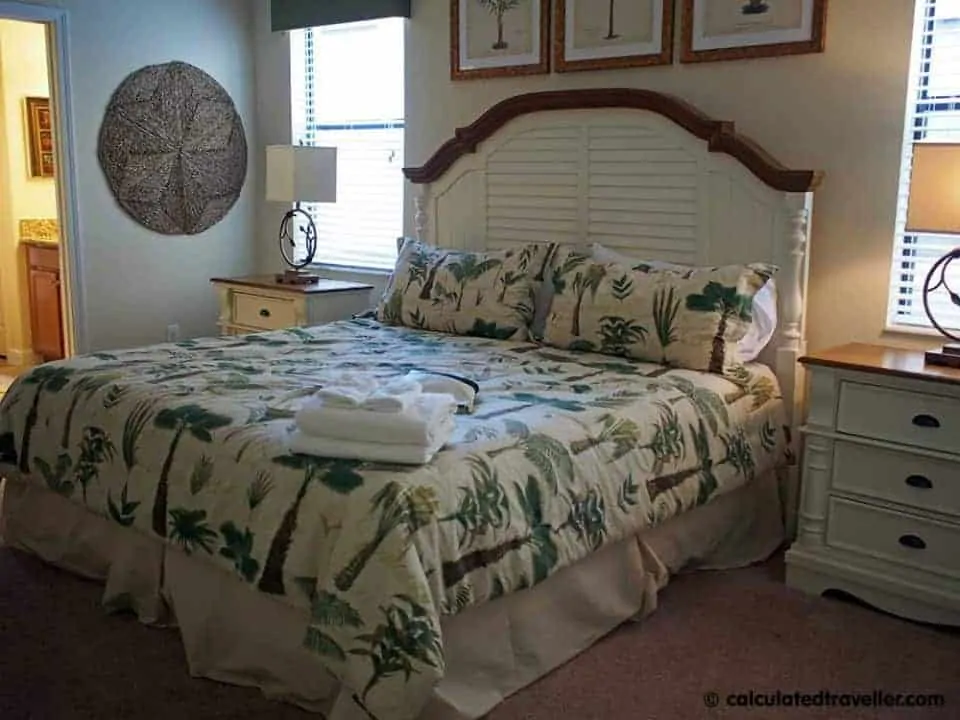 A full kitchen with full-size appliances, cookware, dishes etc.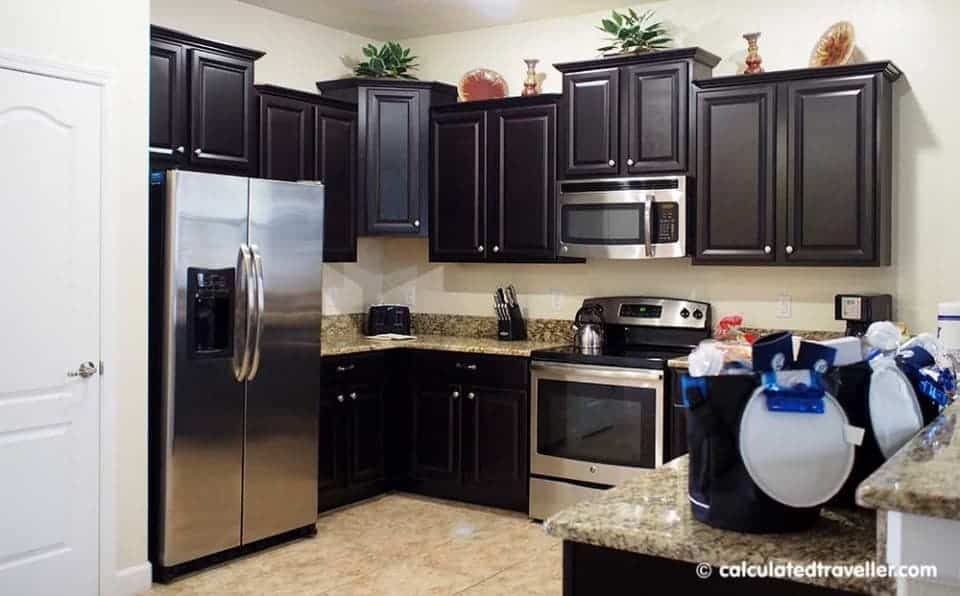 Living room, dining room, game room, entertainment system (plus each bedroom has their own flat screen tv)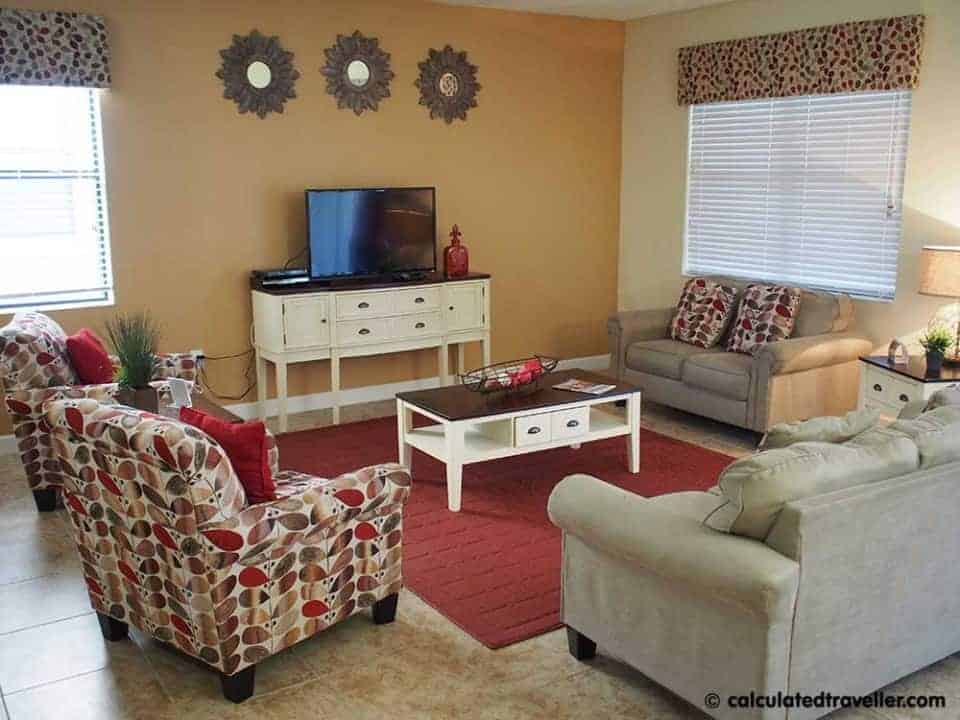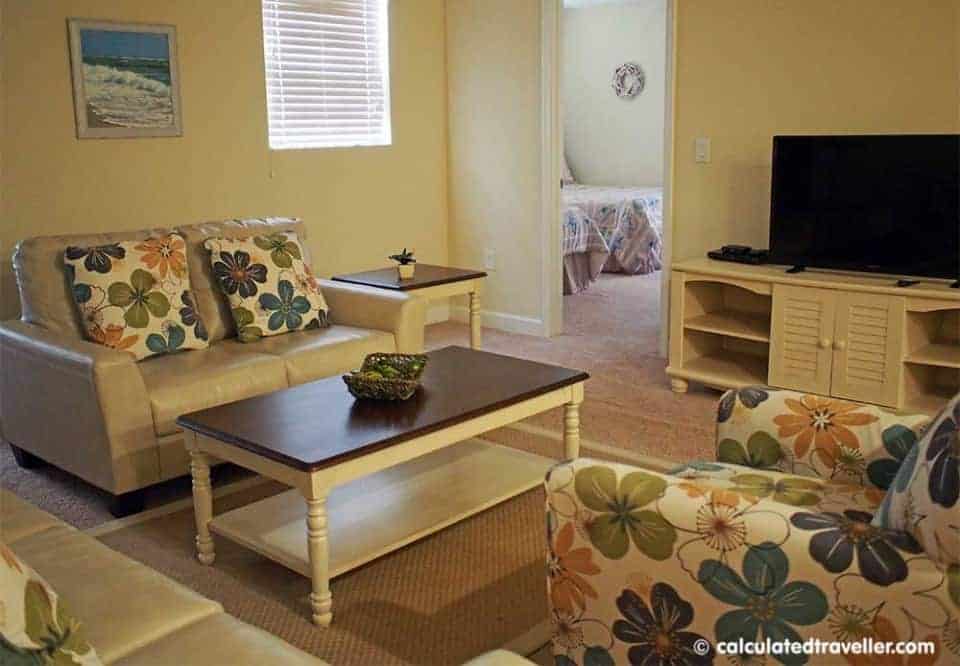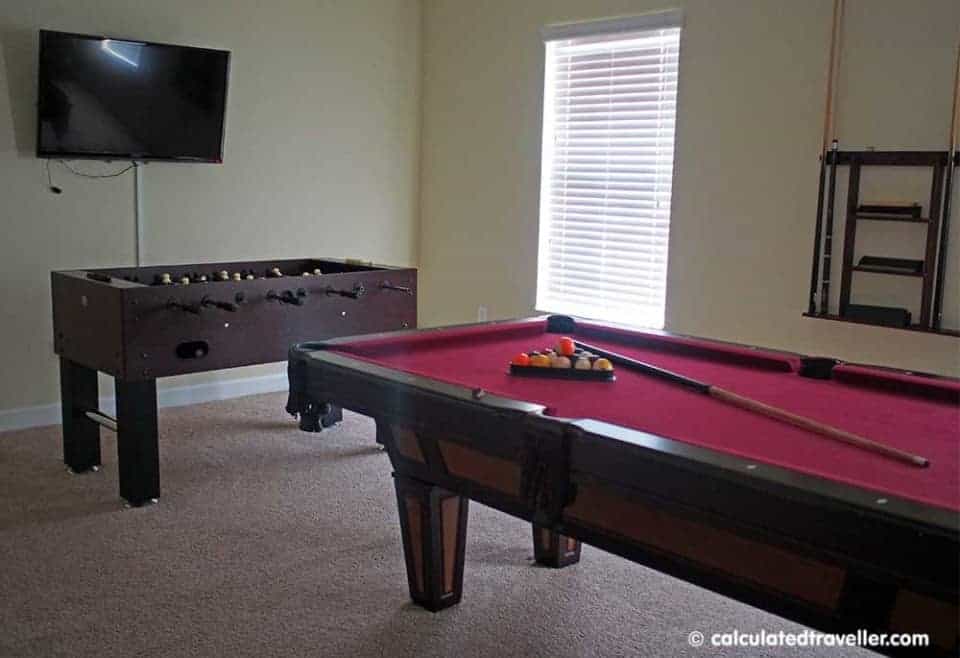 Outside there is a screened in private pool, hot tub, barbecue and patio furniture.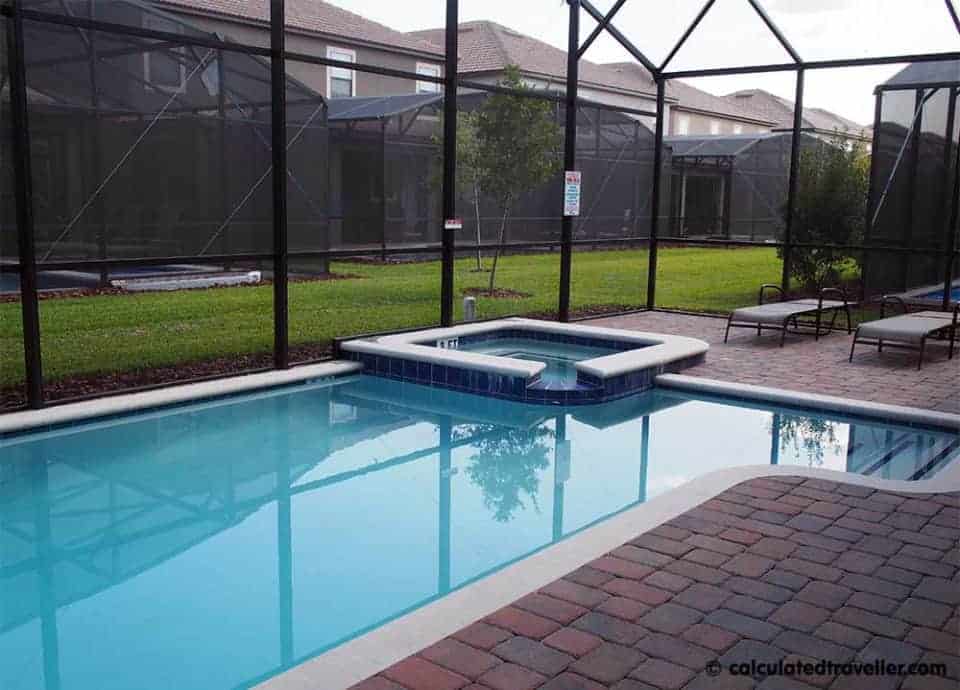 We were provided with towels, linens, and laundry facilities.
All the comforts of home!
Having never stayed at a rental vacation home such as this, I expected the costs to be quite expensive. But surprisingly, it really wasn't – this unit was very affordable at about $500/night (+tax/fees) when we stayed here in October.
Do the math. Divide that by 16 people and you have a grand total of $31/person/night! (+tax/fees)
Obviously rates change based on the property, time of year etc but you get the point. This is a great alternative to booking multiple hotel rooms for a trip with the extended family, boys golf trips or girls trip.
Global Resort Homes Pro
24/7 access to help in case of any issues
Lots of bathrooms. Most bedrooms have their own bathroom.
Each bedroom has it's own tv
Free Wi-fi
Main Clubhouse nearby with dining, lazy river, pool, playground, children's program, private cabana rentals etc
Main floor bedroom suites perfect for seniors or people with mobility issues
All the comforts of home are provided
Quiet, safe, gated neighbourhood in the suburbs
Valet Garbage — Just put your garbage in the receptacle on the front porch and it magically gets taken away
Security system
The best thing about staying in a rental vacation home such as this is that you can ALL relax, eat, play and enjoy each other's company throughout the entire holiday. There is no need to leave to go to separate hotel rooms, or being forced to eat out every meal because you don't have access to a large kitchen and dining area.
Global Resort Homes Con
30 minute drive to theme parks
Isolated location — there are no amenities within walking distance
Daily housekeeping is an extra fee
I'm on Vacation – I don't want to cook!
You may be thinking that you'll have to do your own cooking….
Well, have I got a solution for you.
There are service providers that will stock your fridge with groceries, or prepared meals that you can just reheat on your own in the oven just prior to your arrival.
If you want more personal service, they can even come in and prepare, cook on site, serve and clean up for you after each meal or for just a special occasion.
We used such a service. Chef Linda Paige, Certified Personal Chef, USPCA. Linda was provided with the access code to our house and when we came home after a day out touring we were greeted with a menu consisting of:
Kimbachi Tuna with Crispy Rice Paper
Spinach Sunrise appetizer
Sirloin with Sauce Beurre Rouge
Chicken with Gruyère, mushrooms and Marsala Sauce
Risotto
Roast Asparagus
Brownies
While we dined, Linda and her team handled the cleanup. All that was left at the end of the meal was to put our dirty dishes into the dishwasher.
Now that's service.
So the next time you are planning a vacation to the land of Mickey Mouse in Kissimmee, Florida, consider a house rental with Global Resort Homes. You won't be disappointed.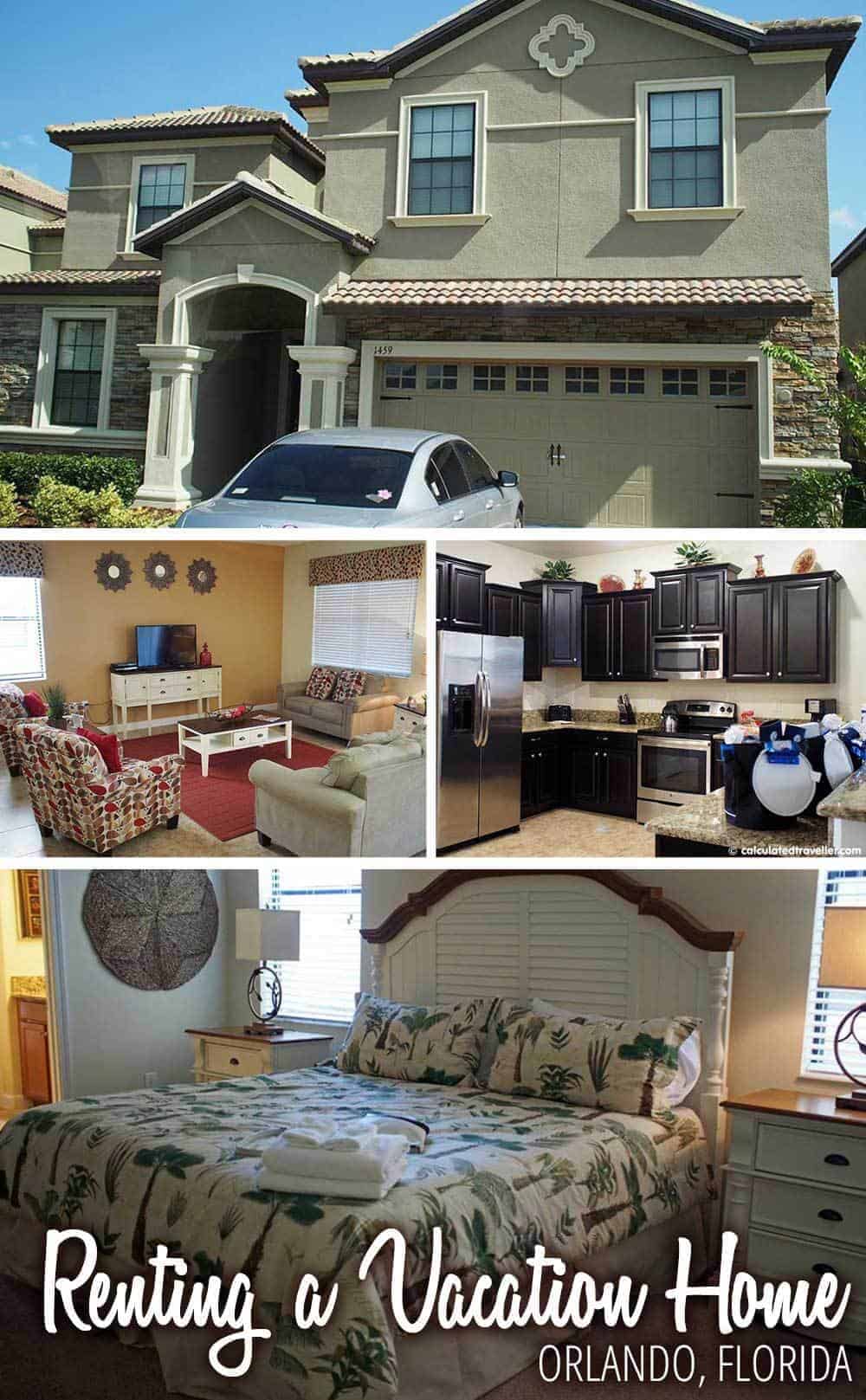 Travel assistance provided by Experience Kissimmee. As always, the opinions expressed in this post is entirely my own.
What to do in Orlando?
– Kayaking Shingle Creek Kissimmee Florida
– Medieval Times Dinner & Tournament – Orlando, Florida
– Soaring at iFly Indoor Skydiving Orlando
– One day / Two parks Universal Studios Harry Potter Adventure
– Universal Orlando Resort Theme Parks, Volcano Bay and CityWalk