This article may contain affiliate links. This means that clicking on or purchasing products we recommend through a link may help us earn a small commission, which helps keep this site running. Thank you for your support!
As we drove down Center Street into Lewiston New York my head kept turning from side-to-side eagerly taking in the sights of the town. The boutiques, the restaurants, the cafés, the bakeries…couples both young and old, parents with children all strolling along the street.
The village of Lewiston in the Buffalo Niagara region just minutes from Niagara Falls and located along the Niagara River is one of those small villages where you can walk breezily down the street with not a care in the world. It is so picturesque in fact that it's like something out of a movie or tv show!
I spent one day there and I'm eager to return because one day is not enough. Lewiston is one of those places that you can return to over and over again – just to spend time on the riverfront or sit in a café….
Strolling in Lewiston New York – Very serene, very friendly, VERY welcoming….
I mentioned the cafés and the boutiques but to be truthful, I didn't really have time to explore them all in detail due to time constraints so, I'll have to leave that for next time. But I did spend time on the waterfront overlooking the Niagara River.
The water of the river was so incredibly calm and glass-like that I didn't even realize that it was, in fact, the Niagara River that flows into the Falls!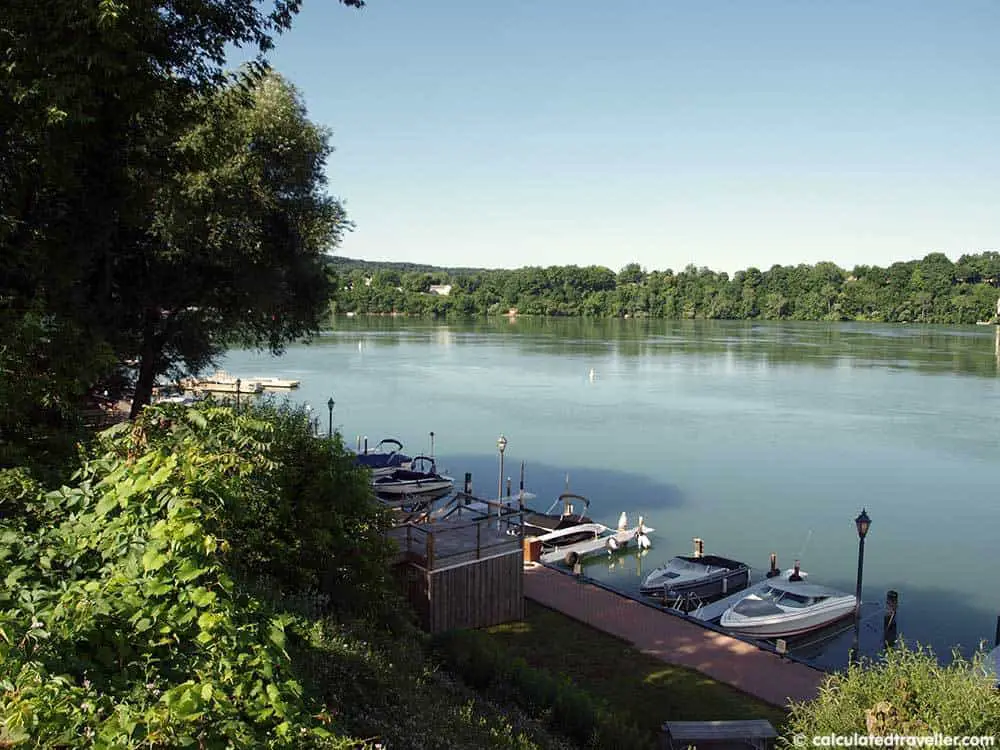 Freedom Crossing Monument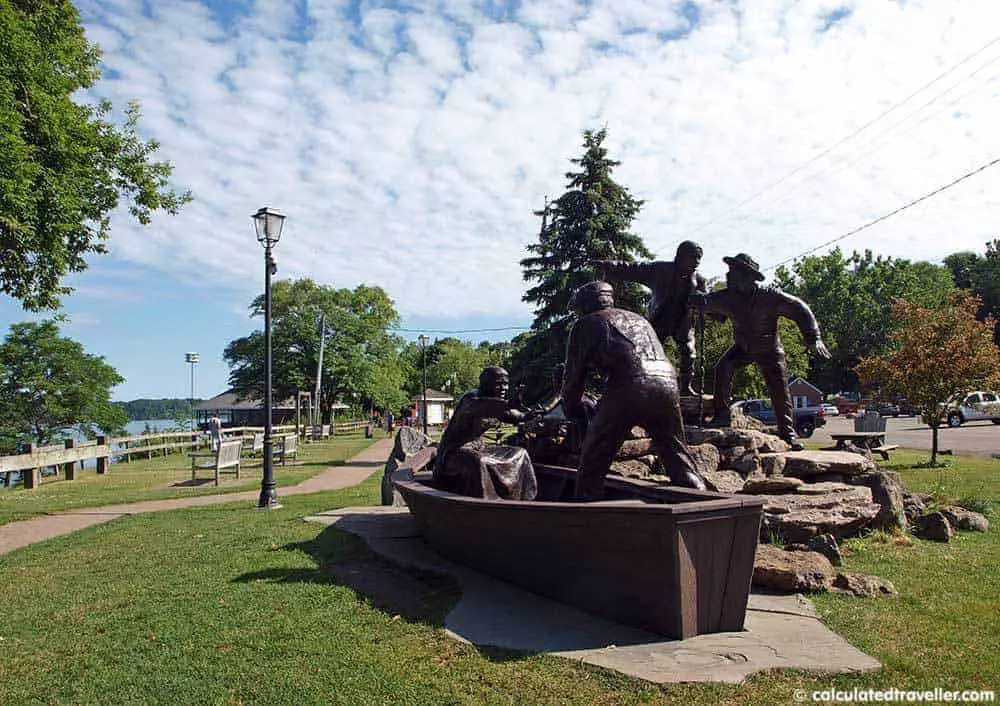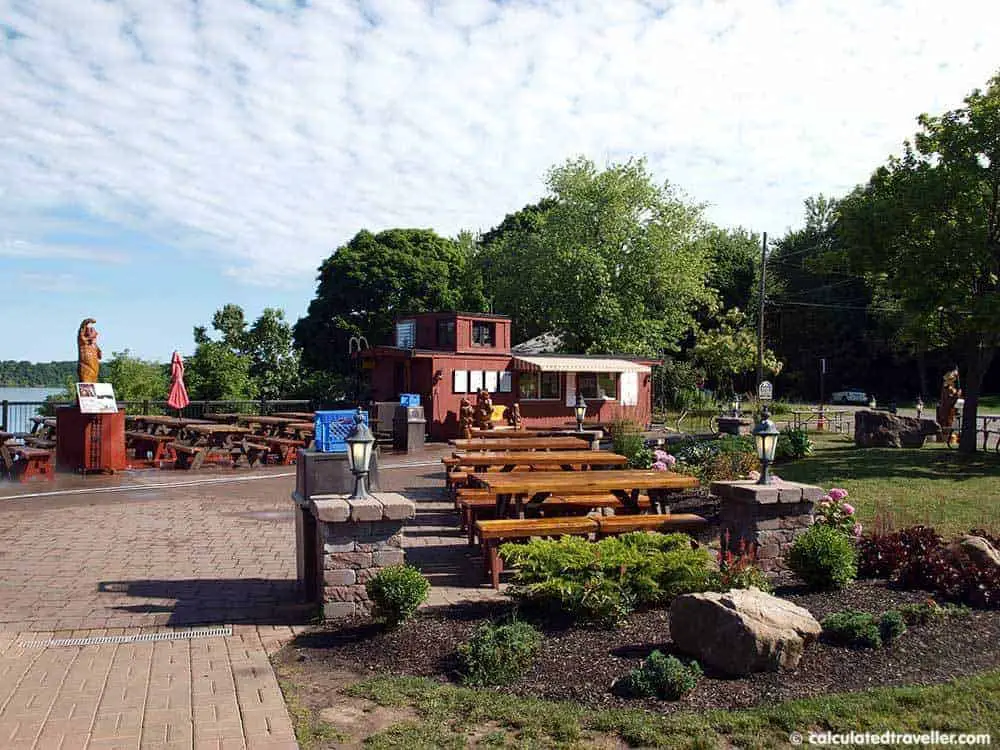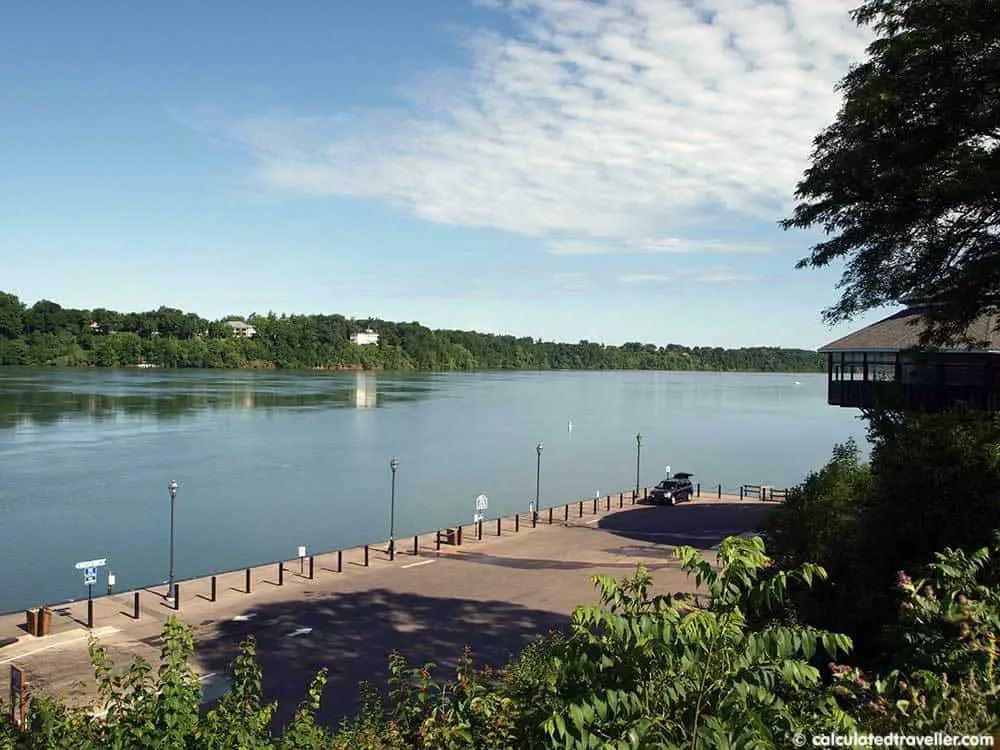 ---

Supping at Carmelo's Restaurant
425 Center Street, Lewiston, NY 14092
http://www.carmelos-restaurant.com/
Carmelo's Restaurant has been in operation at this very same location since it opened its door in 1980. Initially operated by Chef/Proprietor Carmelo Raimondi's father (whose bust sits proudly by the front door) this Italian eatery is definitely the talk of the town.
Whenever we were asked where we were dining for the evening and we said "Carmelo's" the reactions were always "oh – get the…." or "they have the best…." and it always ended with "….it's to die for…"
With reactions like this, it came as no surprise that this award-winning restaurant was very busy for a weekday evening with the patio in front of the restaurant full to capacity. A nice coincidence for those diners on the patio was that they had a live jazz band playing in the gazebo on the corner of the street.
The 3 of us shared the following:
Arancini – fried rice balls and smoked tomato sauce $6
Spicy Pork Meatballs – with swiss chard, crispy parmigiana & pork jus $10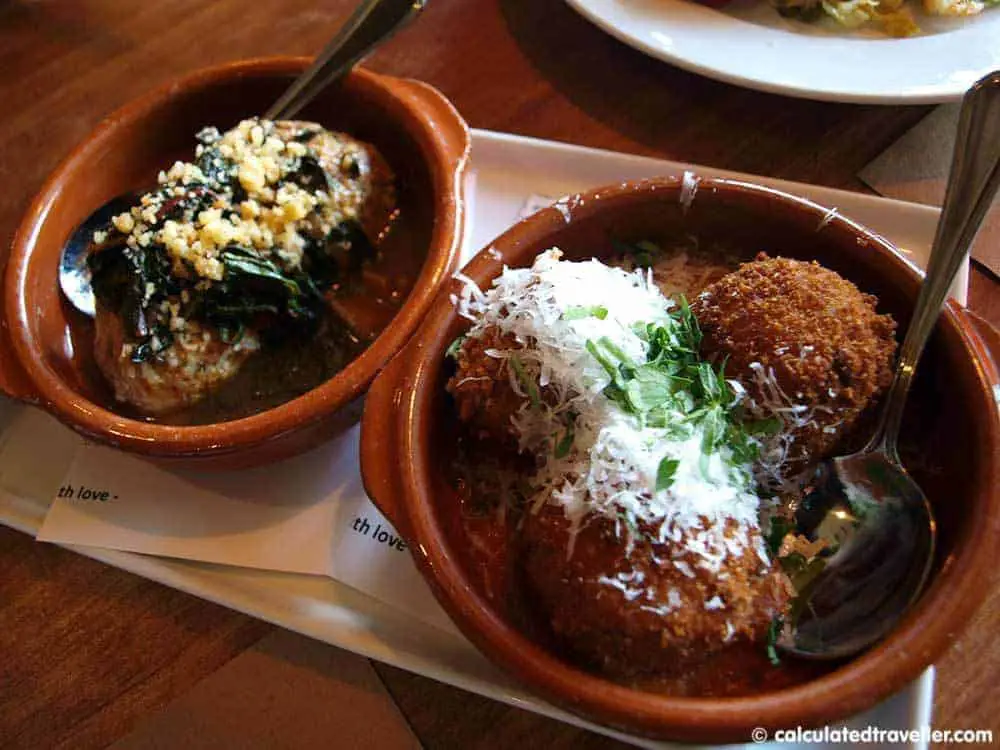 Squid Salad with romaine, chili-lime vinaigrette & smoked peanuts $10

Squid Ink Calamarata with gulf shrimp, squid & tomato sauce $25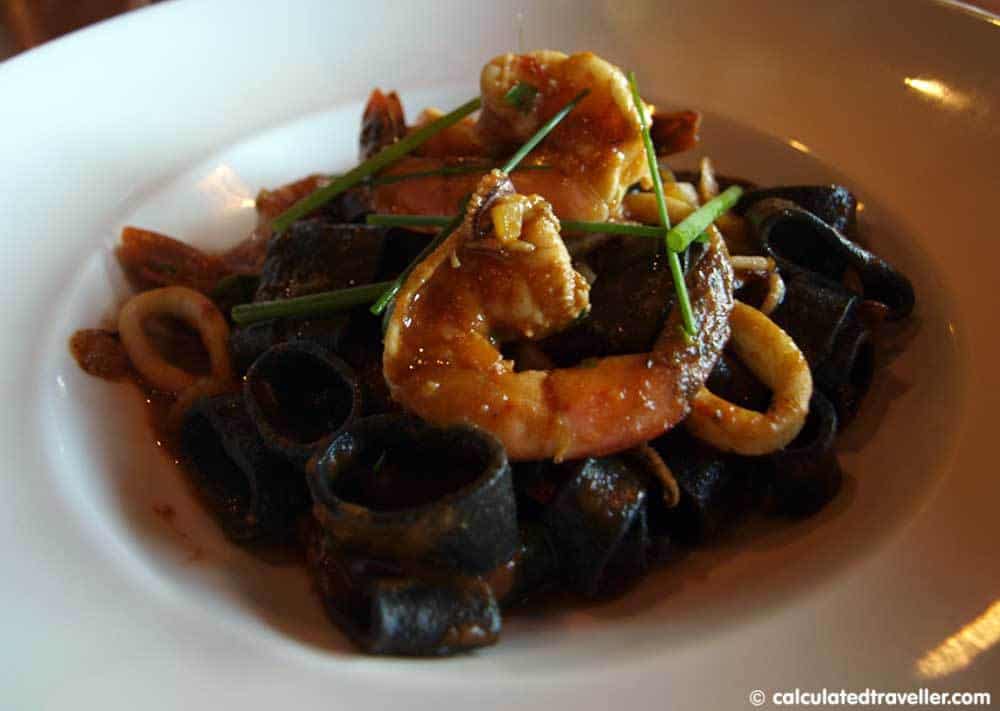 Chitarra with little neck clams, red pepper flakes & breadcrumbs $22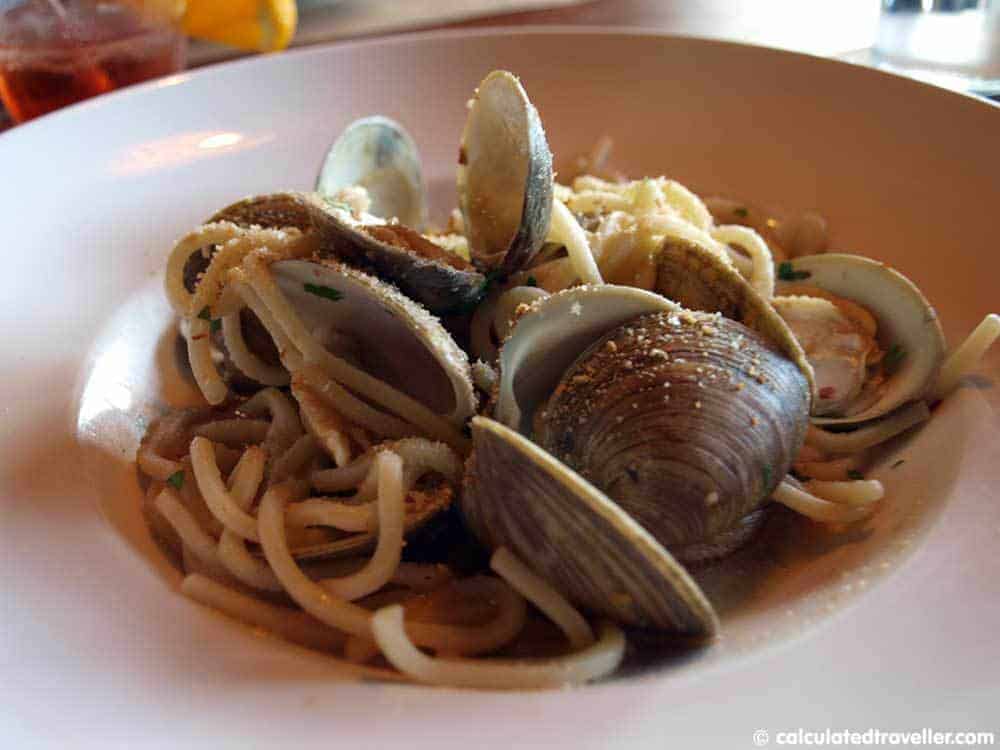 Chicken Under the Brick with calabrian pepper glaze, chard pancake & lemon crema $20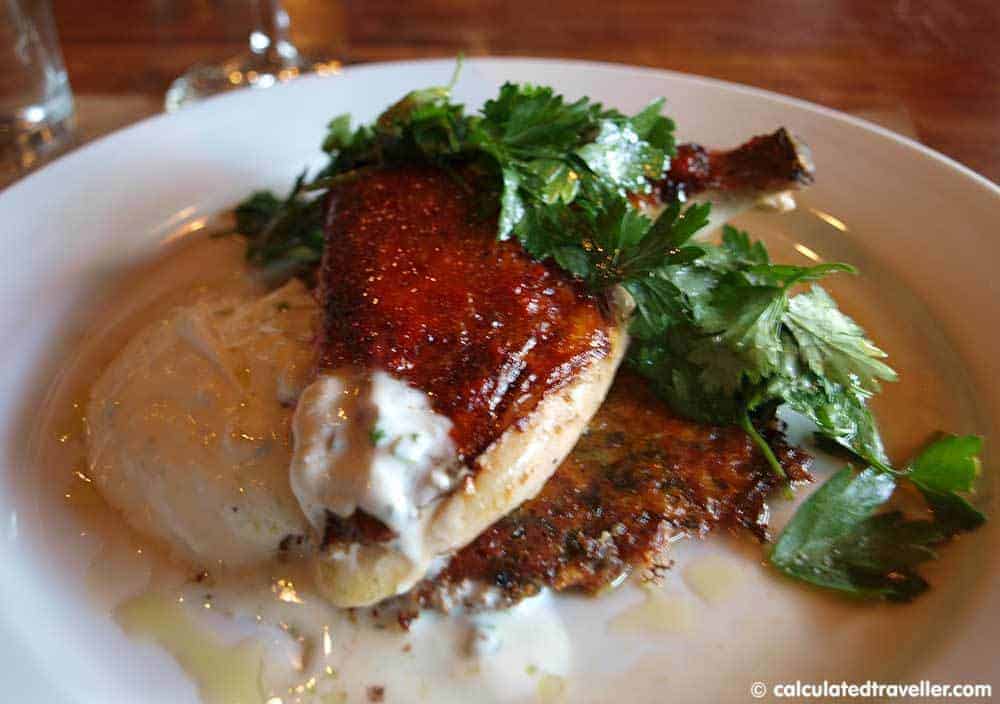 Mascarpone Cheesecake with roasted strawberries & 18-year-old balsamic $7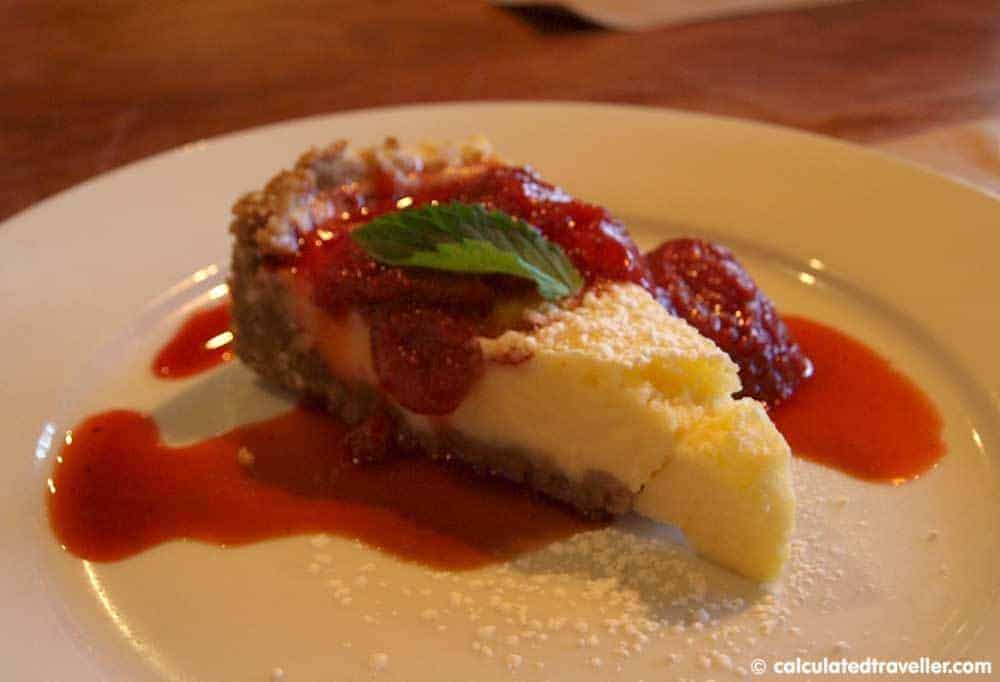 The pasta is all home made in house and everything, including the decor, is beautifully rustic. The service was attentive and not rushed and the price is very reasonable compared to the quality of food. The menu is seasonal and I particularly loved the appetizers and next time (if they are still on the menu) I'll probably just do a repeat of those dishes but not share. Out of all the entrées, the chicken was the best and was – as we were told – "to die for".
To read more reviews of the restaurant visit tripadvisor.com
---
Sleeping at the Barton Hill Hotel and Spa
100 Center Street, Lewiston, New York, 14092
We stayed at the historic Barton Hill Hotel and Spa overlooking the River. Built in 1812 – the hotel does not look its age at all. With dark wood floors and antique furniture throughout it makes for a very tastefully decorated place.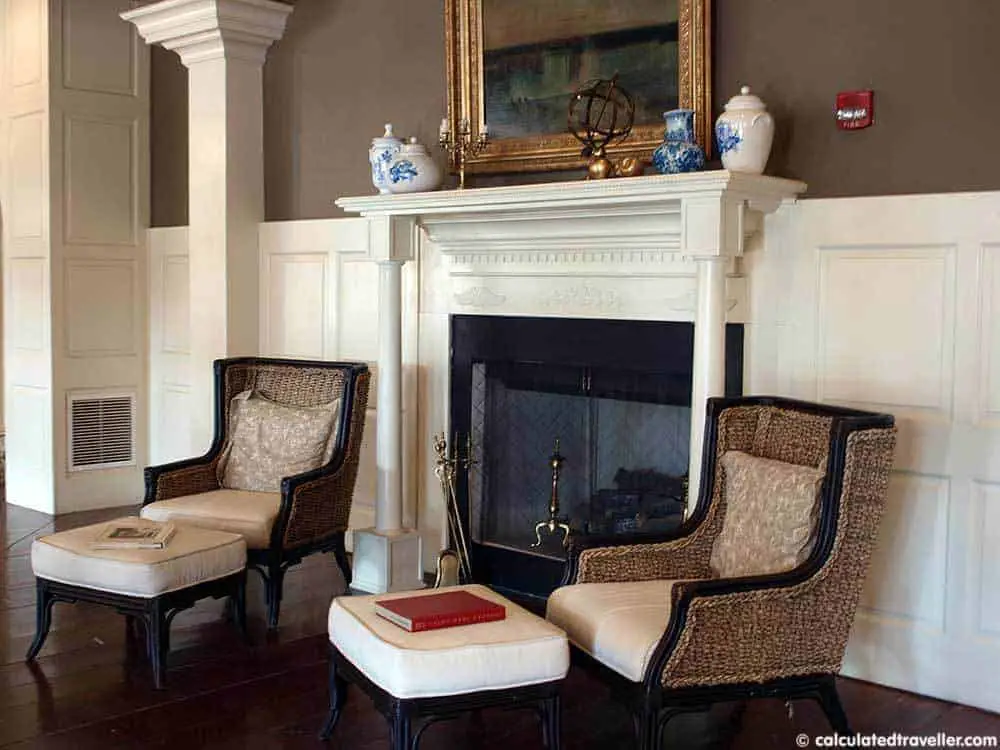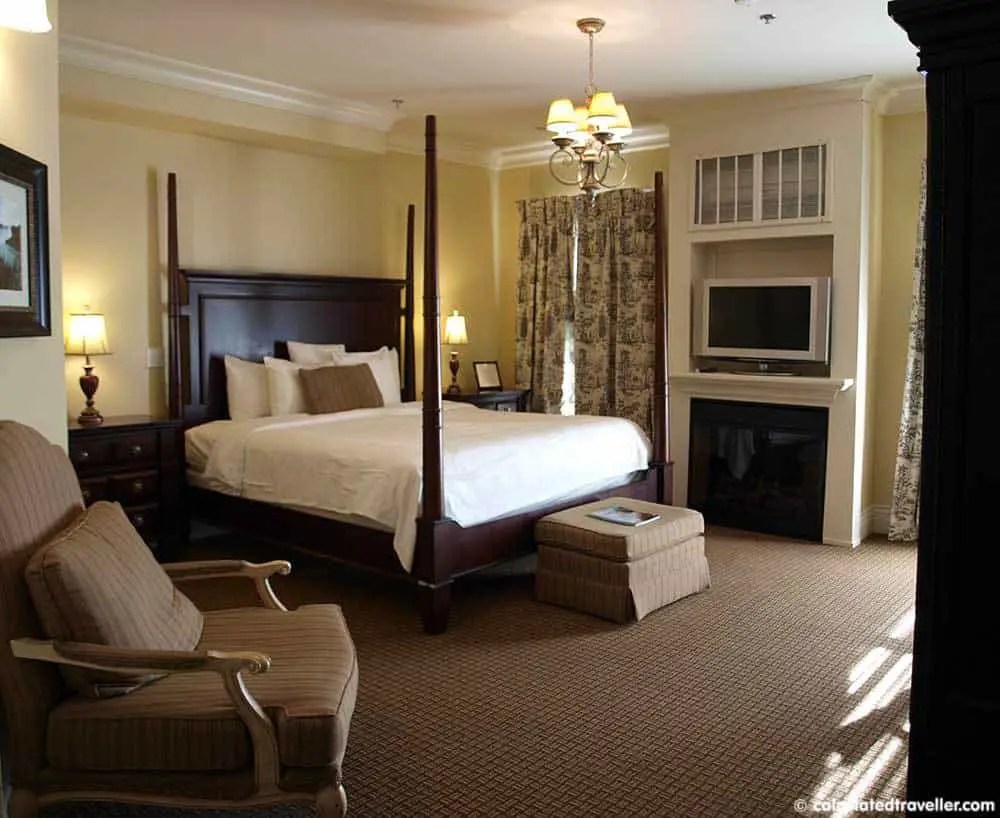 The room I stayed in was called the Riverview Retreat:
King size bed with luxurious linen
limestone walk in (shower only)
sitting area and desk area
fire place
flat screen tv
clock with iPod docking station and nature sounds
complimentary parking
complimentary wifi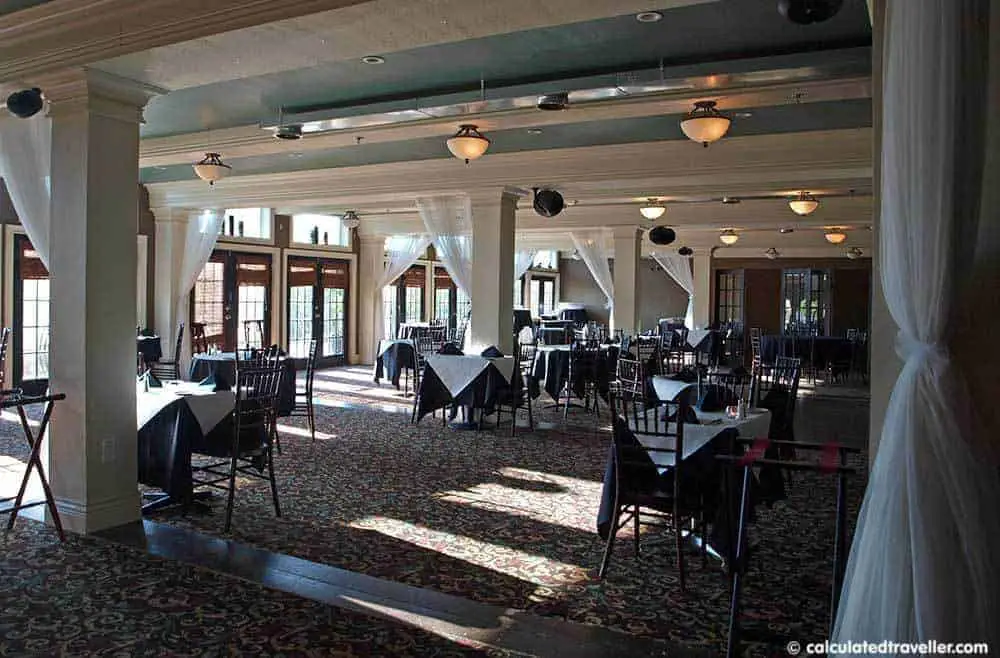 There is a dining room – the Chantry Restaurant and Bar with a large outdoor terrace on the second floor and this is where the complimentary breakfast is held. Breakfast consisted of fresh-baked pastries, fresh fruit, juices, coffee, tea, and yoghurt…it's pretty standard fare but it's the view from the terrace during breakfast that makes up for it all as the dining room is quite dark.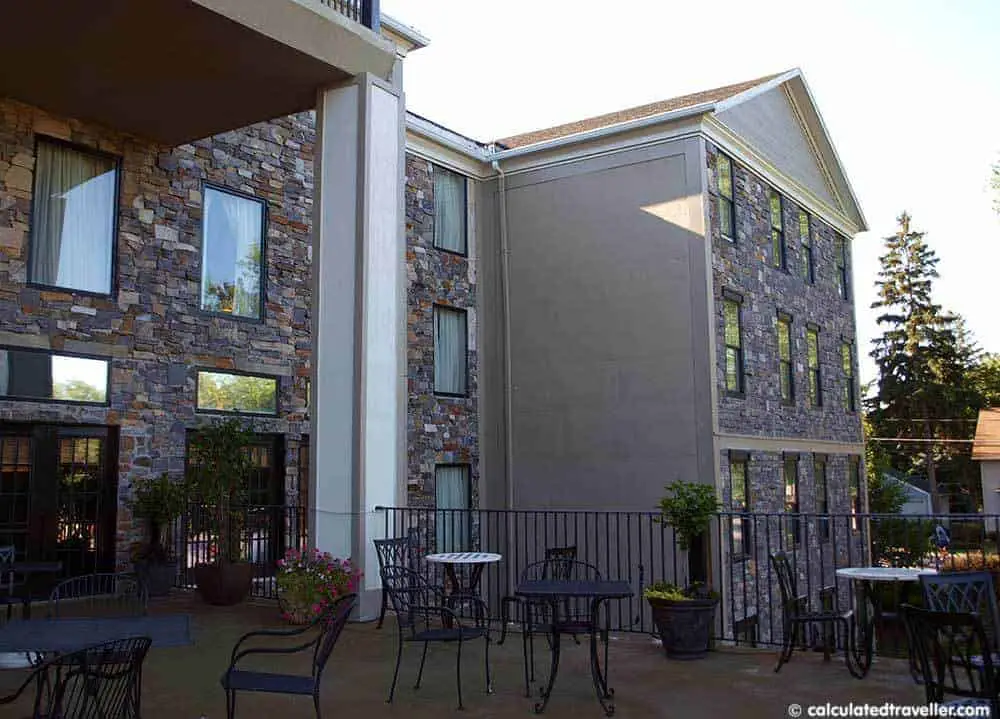 I would most definitely return again to this hotel as my room and my stay over all was very comfortable, clean and quite nice but I do have a few very minor issues/comments:
The air conditioner was freezing. Some may like this but I found it much too cold to my liking and found the remote control confusing. Without any instructions, I just turned the entire system off.
There was no iron or ironing board in the room, which at this level of hotel you would assume would be standard.
There was also no luggage rack so, I left my suitcase on the ottoman.
It was puzzling to me that the bathroom had almost 10 shelves yet, they were left totally empty with nothing displayed on them.
Parking is awkward and in short supply. There is no valet parking so you have to park on the street down the hill or on the gravel to the side of the building.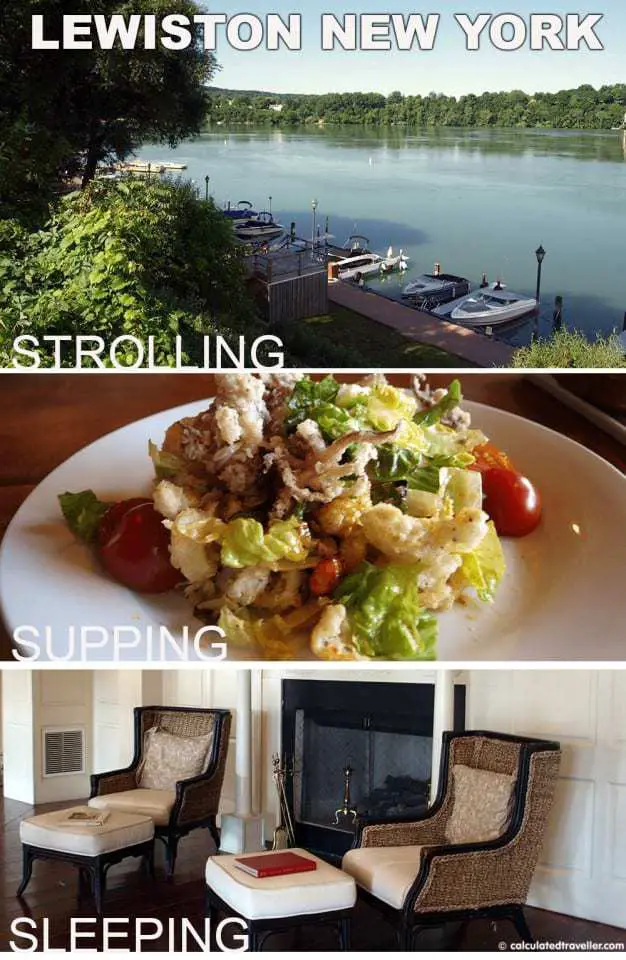 The next time you are thinking of somewhere to go for a nice getaway near Niagara Falls. Check out Lewiston New York, Carmelo's Restaurant and Barton Hill Hotel and Spa you won't be sorry.
I was a guest of Buffalo Niagara Convention & Visitors Bureau. The opinions expressed, positive and/or negative, are entirely that of the author and are not a reflection of the compensation received.
For more Buffalo, NY:
– Beer and Wine in Buffalo Niagara USA
– Buffalo, NY: Frank Lloyd Wright's Darwin Martin House
– Doing Seafood in Buffalo NY – Hutch's Restaurant Review