I recently took a trip to Ottawa, Canada's capital city and just a train ride from where I am in Toronto. existsIf you've ever travelled anywhere with me, you'll know that I like to plan everything around my must-see architectural sites.
As the capital, you might assume that some of the most well-known buildings that define Canadian architecture exist in Ottawa. In fact, many of the biggest critics in the country (as well as any Canadian in general) consider Ottawa as anything but spectacular, and reminiscent of any random small city.
Here are some of the lesser-known architectural landmarks I believe need a little more attention.
1. Ottawa Train Station (1966), John B. Parkin & Associates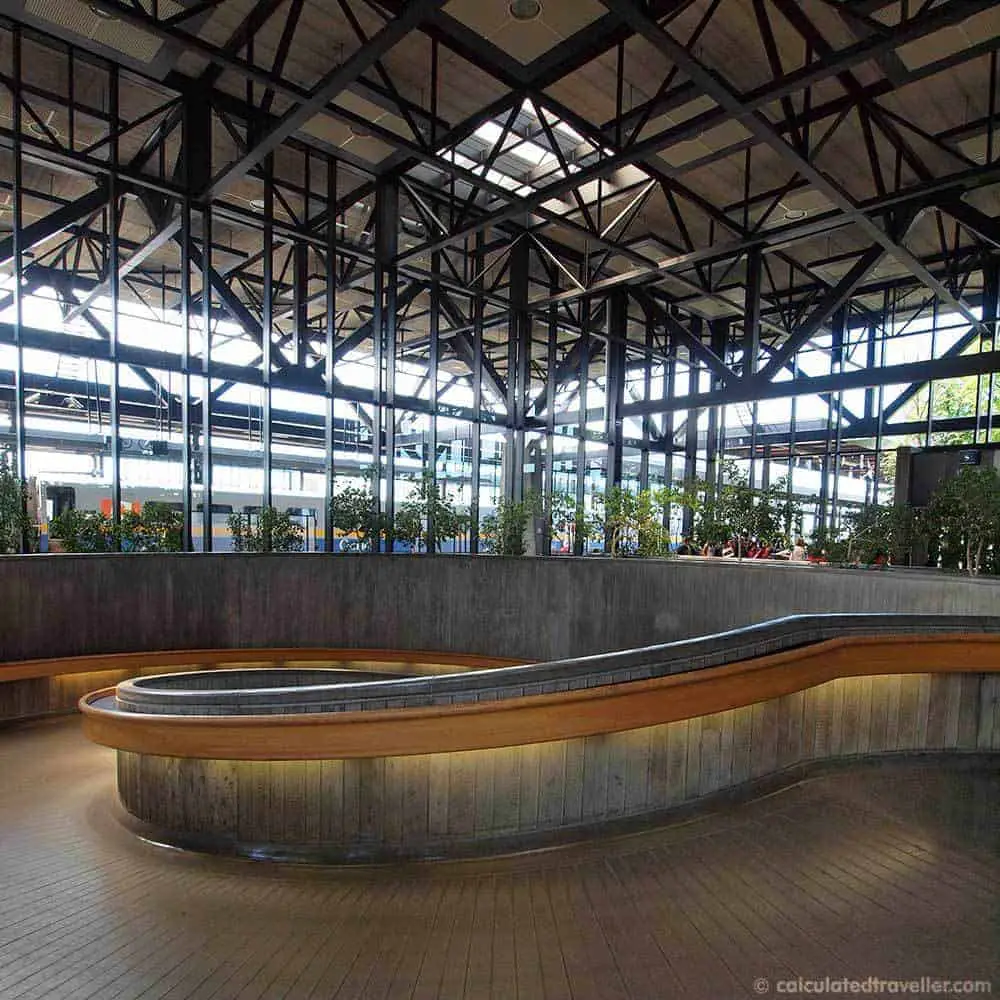 If you're coming in from Toronto or Montreal by train, this is where you will stop in Downtown Ottawa. Located on the east side of the Rideau Canal, this particular train station is often considered one of the best Centennial architecture projects in the country. Built in 1966 as the country approached Montreal's Expo 67 (as well as Canada's 100th anniversary), and architecturally represents a new and changing style in modernism at the time. John B. Parkin – the architect who designed the station – wanted the building to be typical of the International Style but mixed in a few late modernist features like the grand spiral ramp. Make sure you grab a photo of the ramp against the heavy roof truss backdrop before you leave!
2. Canadian Museum of Nature (1912, Renovated 2010), David Ewart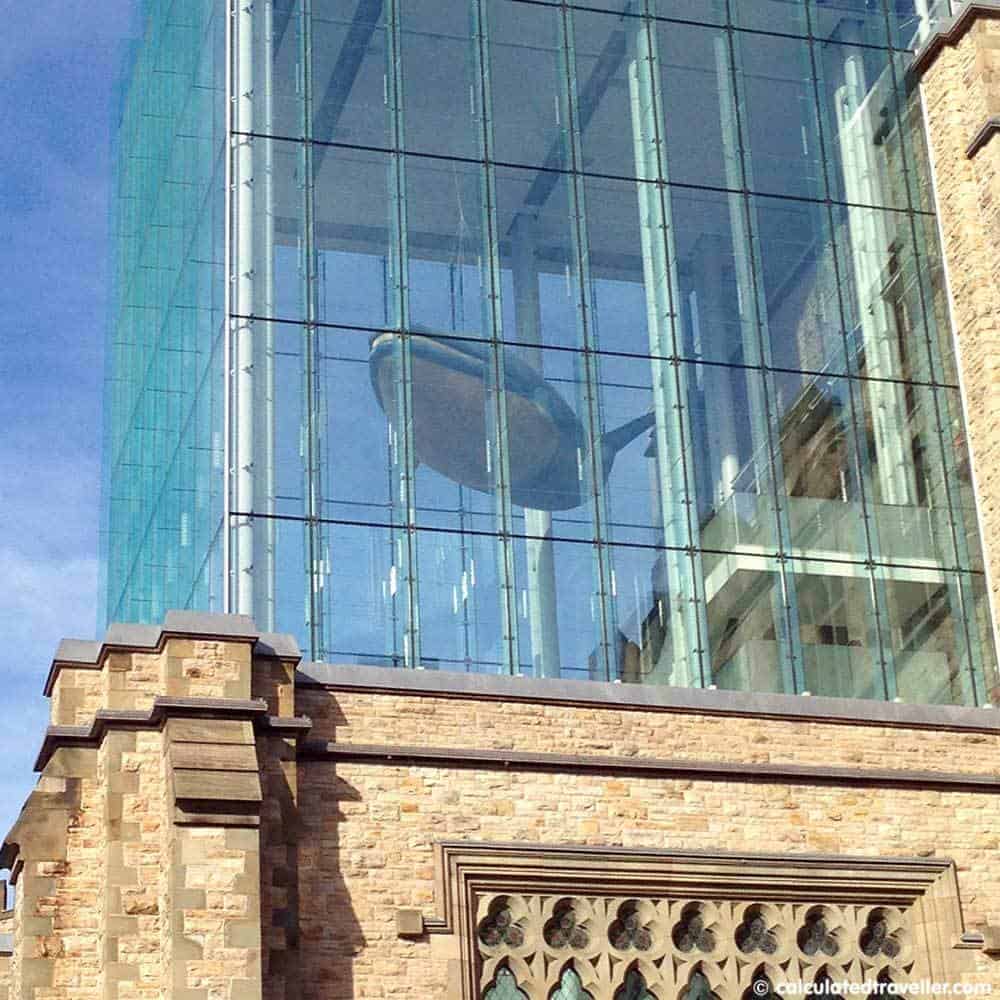 From the station, grab a cab or take the public transit to the Museum of Nature at Elgin and McLeod. To be quite honest, I didn't know this place had existed before I came to Ottawa but am extremely happy that I came for a visit (Thursday evenings are free!) as this recently renovated building is quite spectacular! The original building built in 1912, in the Beaux-Arts style, and the new addition features a glass lantern atop the entryway. The whale represents the museum's focus on nature, greets you as you approach the entry! The new atrium has a feature staircase that brings you up close and personal with the old tracery of the no-longer-stained-glass window, which is quite unique!
3. Chateau Laurier (1912), Bradford Gilbert, Ross and Macfarlane
If you're up for some walking or biking, head east to the Rideau Canal trail northbound. You'll pass by some other famous buildings (National Arts Centre, Ottawa Convention Centre, etc.) but take a stop at the hotel right on the canal. This huge building is Chateau Laurier – named after the Prime Minister at the time, Wilfred Laurier. Fun fact about this building – it was designed and built during a period where Canada was trying to establish its architectural identity following Confederation in 1867 and did so with train stations and hotels along the newly constructed Canadian Pacific Railway. Many architects decided to "steal" the French-styled chateaus (copper peaked roofs, spires, etc.) and this image became synonymous with 'Canadian Architecture' at the time. If you come across any old stamps from this period, you will likely find an image of these buildings against the Canadian landscape. When Chateau Laurier was built, the architect died on the RMS Titanic as he was returning to Ottawa for the building's official opening.
4. National Gallery of Canada (1988), Moshe Safdie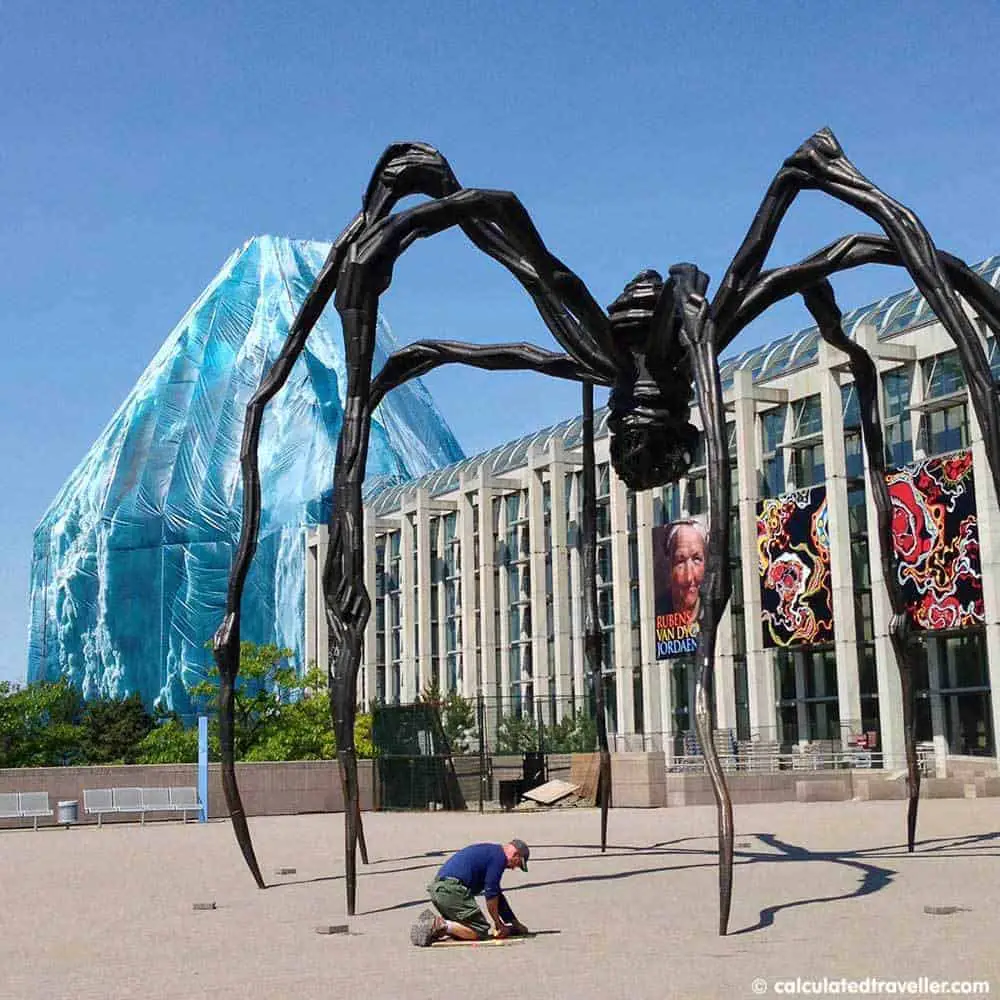 Adjacent to Chateau Laurier is the National Gallery of Canada – another great Ottawa building. This is a big museum, but everyone seems to forget about it when talking about architecture. Designed by Moshe Safdie (he's most famous for Habitat 67 in Montreal, as well as the Marina Bay Sands Resort in Singapore) during the Post-Modernist period, the building is sited directly across from Parliament Hill and formally reflects the massing of the main Parliament Building in a modernist way (the only example of Post-Modern Vernacular Contextualism in Ottawa). Don't forget to snap a photo of the giant spider sculpture (titled Maman, by artist Louise Bourgeois) by the main entrance – 1 of 8 in the world!
5. Canadian War Museum (2005), Moriyama & Teshima Architects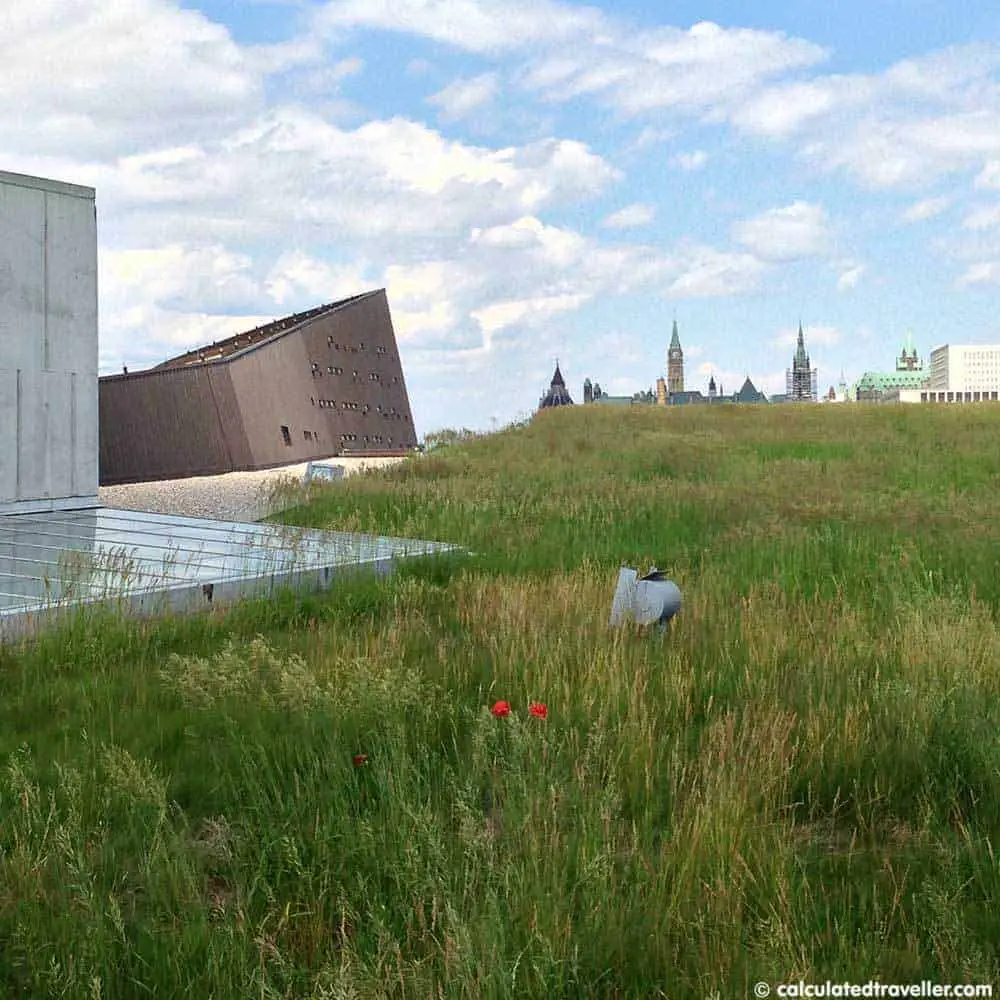 If you continue along the bike path on the Ottawa River (past the base of the Rideau Canal and behind the Parliament Buildings), you'll eventually come to a rest stop at the Canadian War Museum. This museum was my favourite (as an architecture-lover and museum-nerd) because the building suited the content ever so perfectly. Moriyama & Teshima Architects (based in Toronto) designed the building to resemble an underground military bunker and is covered by a full green roof with excellent views to the Parliament Buildings and downtown. If you look carefully, the windows are also planned to read a message in Morse code, so snap a pic of that so you can try to decipher it when you get back to internet access (funny enough, the text has bad grammar haha)! My favourite part of the museum was the last gallery space with ALL of the tanks and military trucks, as well as the specially designed Regeneration Hall by Raymond Moriyama himself.
So there you have it: my picks for architectural highlights in Ottawa. While this is just a sampling, there are many other buildings worth visiting in the downtown area. As the capital city, there may not be many spectacular, outlandish buildings, but the history embedded in the urban fabric surely is fascinating. If you ever head to Ottawa, take a day, and go for a nice stroll through downtown to check out these buildings, and everything in between!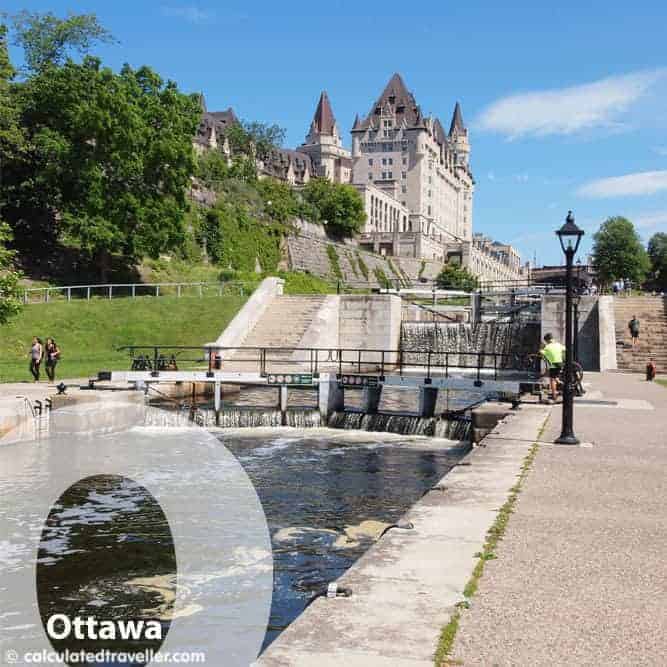 Know of any other buildings I should have mentioned? Or cities that any architecture-nerd should visit and talk about? I'd love to hear about them!

Be sure to keep checking in as I share my plans of all the cities I have been to (and want to go to!).