I'm addicted to Food TV.
Sure, I like to cook and eat but watching Celebrity Chefs fight in a kitchen, or even non chefs battle in a kitchen arena, is pure tv entertainment for me. I'm not alone judging by the growing number of food cook off battles advertised in the tv guide every television season.
If you are like me and are nodding your head in agreement with a " Uh huh I'm with you sister!"
Then you have to plan a trip to see the Ultimate of Ultimate Food Battles — The World Food Championships held in Kissimmee Florida.
World Food Championships By The Numbers
$400K of Professional Food Equipment by Kenmore
$350k in Total Cash Prizes
$100K Grand Prize
$125K worth of grills by Bull
1,100 Competitors
340 Teams from around the world
40 US States represented
17 Countries
9 Categories
1 Ultimate Food Fight Champion
The Ultimate Playing Field for Food Sport
The street is transformed into the ultimate playing field for foodies, the "Kenmore Kitchen Arena", where 50 identical professional kitchens have been assembled. If you are a foodie, just seeing some of the appliances on display is eye candy because many of them aren't available to the public consumer yet.
There are 9 categories available for competition
Barbecue
Pasta
Dessert
Chili
Seafood
Burger
Bacon
Sandwich
Recipe
They Have Knives and They Know How to Use Them!
There are up to 50 competitors in some of the cook off categories.
We were fortunate enough to be present for the Bacon Competition. Here's how it works.
For each competition, each competitor must prepare 2 dishes. 1 dish that is themed, ie. for the Bacon Competition each competitor had to create a dumpling with bacon in it, and their second dish can be anything of their choosing that contains bacon.
They have 50 minutes to produce each dish and 10 minutes to turn in a presentation plate (for photography purposes) and tasting plates into "the window".
"The Window"
AKA run like a mad person with your platter without tripping, knocking into another competitor or spilling anything!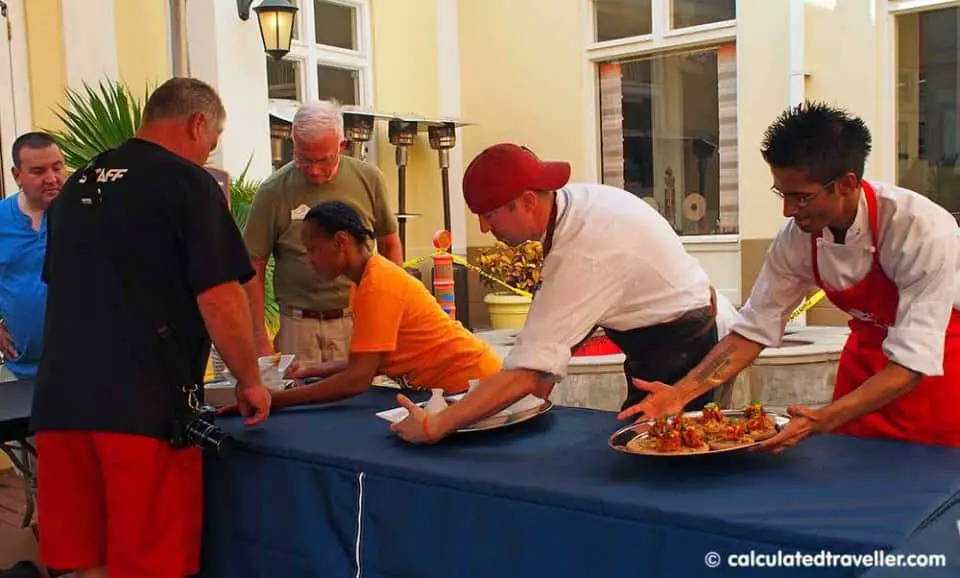 At this point, the plates get photographed as an identifier and then they get whisked away behind closed doors to be judged. The photograph is the only identifier. There is no numbering system or other marking on the plates so as to ensure anonymity.
Judging
Execution 35%
Appearance 15%
Taste 50%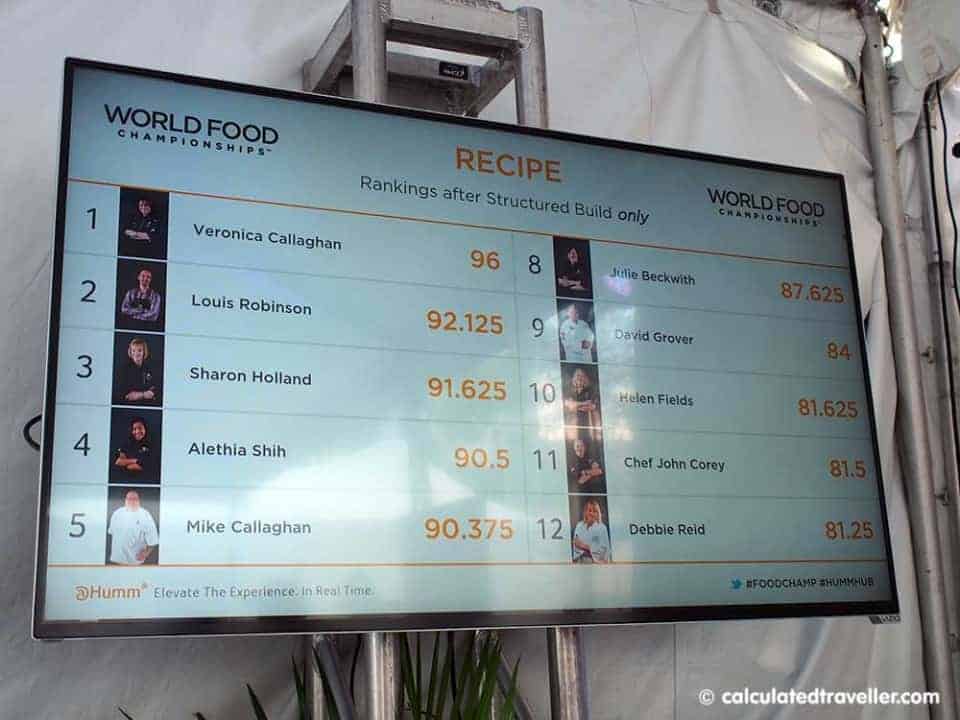 There is very little waste as any leftover food product as well as the presentation plates are donated to Second Harvest Food Bank after judging.
You don't have to be a professional chef to compete. The only prerequisite to compete at the World Food Championships is that you must first win a qualifying competition, publication award or receive a special invitation.
I was excited to know that a local Toronto Chef Stephen Perrin won 2nd place overall in the Pasta Category – a score of 96.6 out of 110 and is already slated to compete in the 2016 World Food Championships.
His tortellini stuffed with Mangalista pork, black truffle, sage, and ricotta with foie gras and green pistachio truffle crema, Iberico ham crisp, grana-pistachio-truffle frico and shaved fresh black truffle (pictured above taken during the competition) will be featured on the menus at 3 of Chef Stephen's Toronto Restaurants in 2016 — Terra, Sarpa and Francobollo.
Man Can't Survive by Food Alone…
World Food Championships is not just about a Food Fight. There are cooking demonstrations, barbecue school, mixology classes, kitchen products and food sampling / displays as well as live music and entertainment.

My personal favourite cooking demonstration of the day was by Laurie Lufkin. (So tasty I ate 4) Laurie Lufkin's Double Duty Molasses Ginger Cookies recipe
In Case you Get Thirsty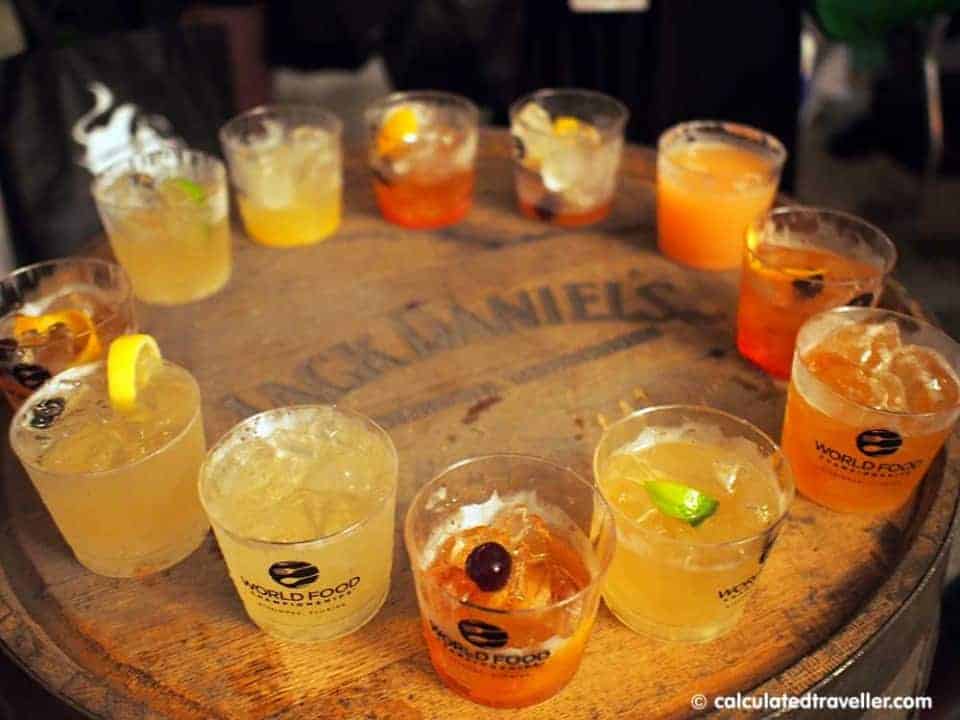 Once the sun goes down, it's time to to try out some hot new cocktails!
The world's leading alcohol brands and award-winning mixologists are here for your viewing (and tasting) pleasure at the World Cocktail Experience.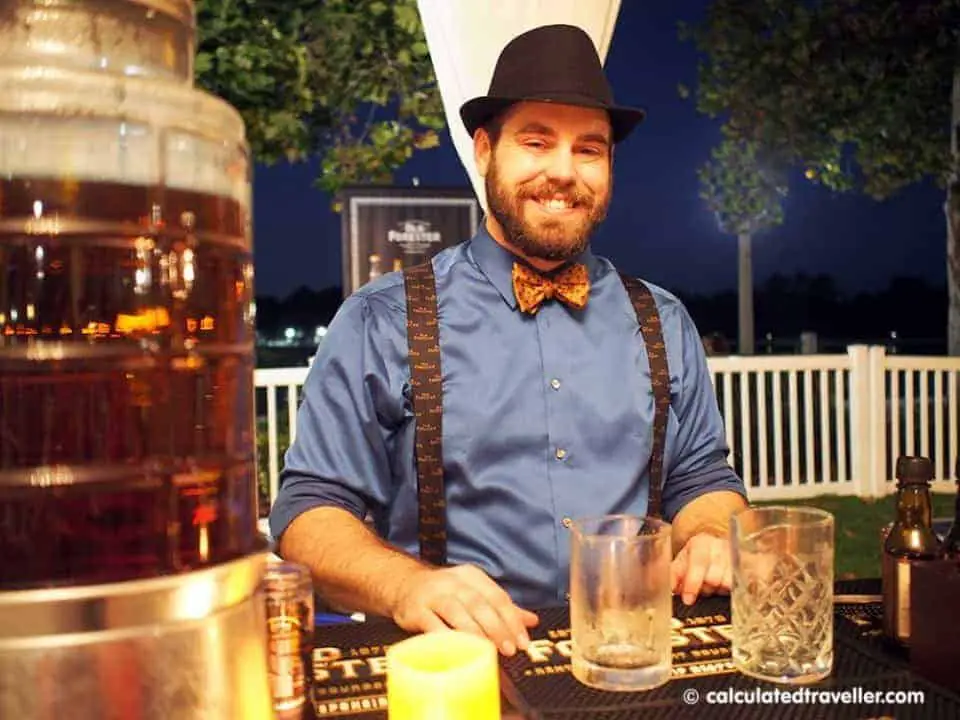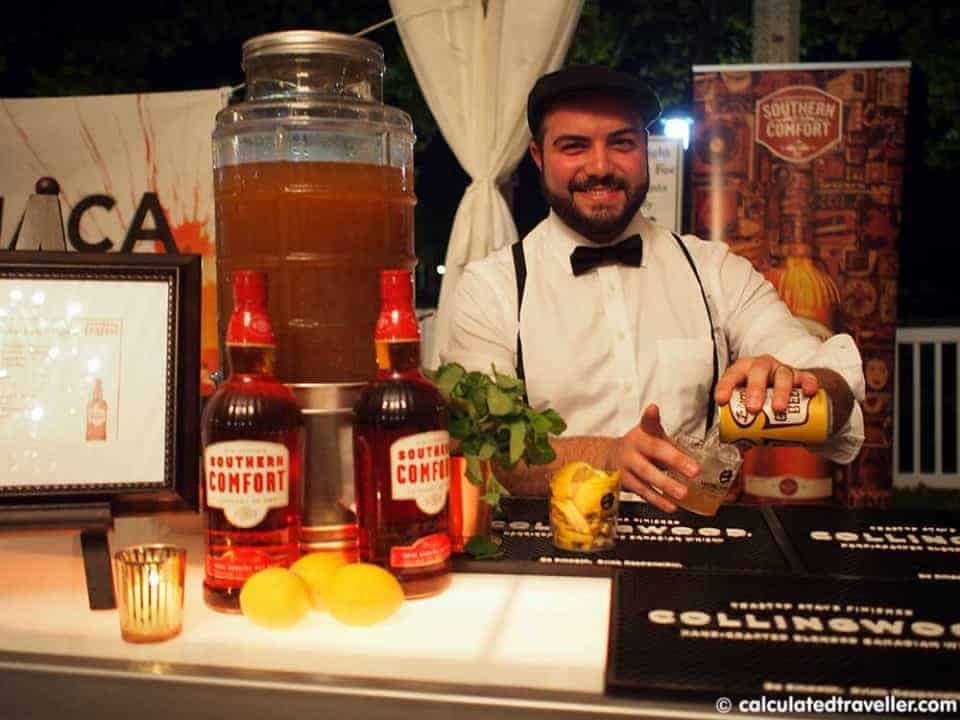 For a really interesting travel adventure, if you are an aspiring chef or just a foodie couch potato like myself, check out the World Food Championships.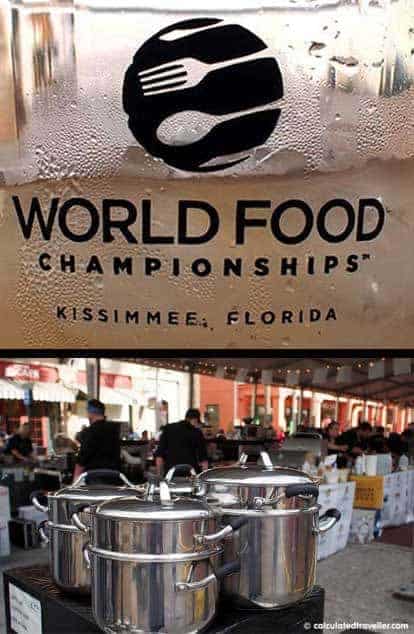 Travel assistance provided by Experience Kissimmee. As always, the opinions expressed in this post are entirely my own.