You've been travelling for years now and have fallen in love with so many places around the world. Retirement is fast approaching and you start thinking about living in one of those favourite places on a more long-term basis.
I know quite a few people who have experienced this same scenario so you aren't alone. I, think of Arizona often…. the mountains, the dessert… and wonder at times if I might live there in my future.
Here are 8 things to consider when purchasing a vacation home
1. What is the Weather like ALL year-long?
Florida may be nice in the winter months due to its warm weather, but hurricane season occurs in the fall and the summers are brutally hot. Perhaps something a little more central like South Carolina may be a better idea? Wherever you decide, you'll need to consider each month of the year to make sure it suits your preference.
2. Who will look after the vacation home when you aren't living there?
Will you be using a property management company?
Will you be renting the property out when you aren't there?
3. Will you be building your vacation home from the ground up or will you be buying a resale property?
4. How will you be paying for building costs, maintenance, property management fees, taxes etc.?
Most large well-respected banks offer global money transfers as a safe and secure way to send funds. For Canadians, TD Bank has branches throughout the USA. Another option to look into would be a home warranty company to reduce the financial impact if something goes awry.
5. Transportation costs and convenience of the location
It sounds glamorous to own a vacation property in Costa Rica but how much does it cost to fly there and back if you plan on visiting regularly? Also, what about transportation from the airport to the property itself? Is it easy to get to? Will you need a car?
6. Is the property in a safe neighbourhood?
Would a gated community be more comfortable for you?
Video camera doorbells are simple security devices that can bring you piece of mind.
7. Tax implications
There are different tax rules for foreign investors in various countries that you need to be aware of. Consult a tax professional…
8. What about Medical coverage?
Do you have specialized health care needs that need accommodating? You may want to stay within your own country to keep up your health coverage.
One last thought…
You may wish to consider renting a property for a few months before buying. Visiting for a few weeks on vacation is very different from living somewhere for 6 months at a time. Crazy as it sounds but you may find the quiet seashore village to be too quiet and lacking in amenities.
Check out our review of Global Resort Homes. Renting a Vacation House in Orlando Florida
---
These are just a few ideas of things you need to consider before purchasing a vacation home. I've just scratched the surface…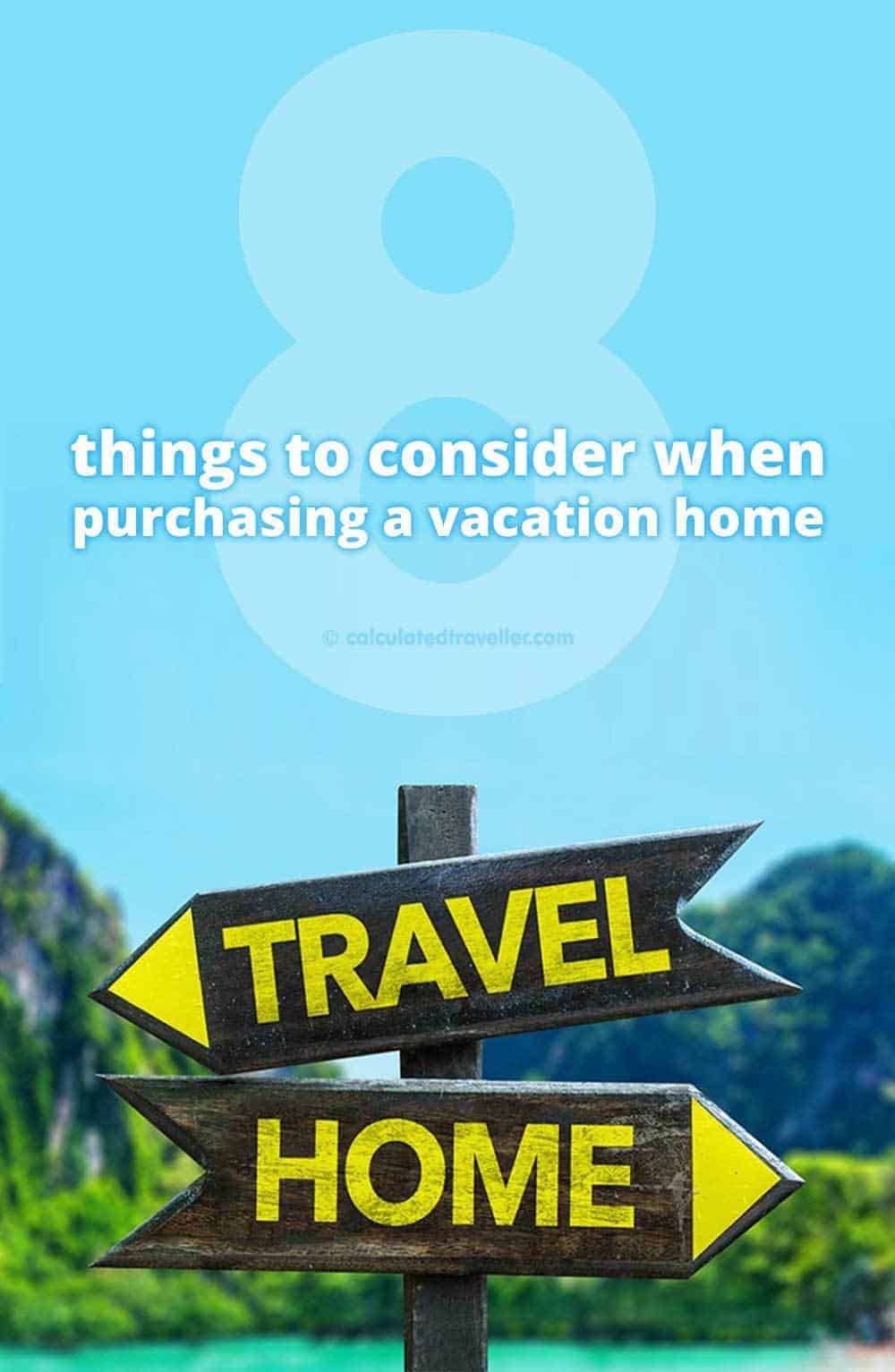 Do you have anything you might want to add to this list? Please share in the comments below.