Boasting a population of 8 million people, Quebec is one of the largest provinces in Canada (second only to Ontario). Quebec is known for its architecture, European influence, and its spectacular festivals. It also is known for its world-class dining. If you are travelling to Montreal or Quebec City, be sure to take your appetite with you. Although the province of Quebec is mainly French-speaking, the melting pot of cultures make it a foodie haven. Whether you fancy traditional French restaurants, upscale steakhouses, or just a visit to a pizzeria, the restaurants in Montreal have a little something for everyone.
Getting to Montreal from other major cities is easy. You can read about my experience taking the train from Toronto to Montreal.
Casual Late Night Dining at Dunns Famous Deli on St Catherines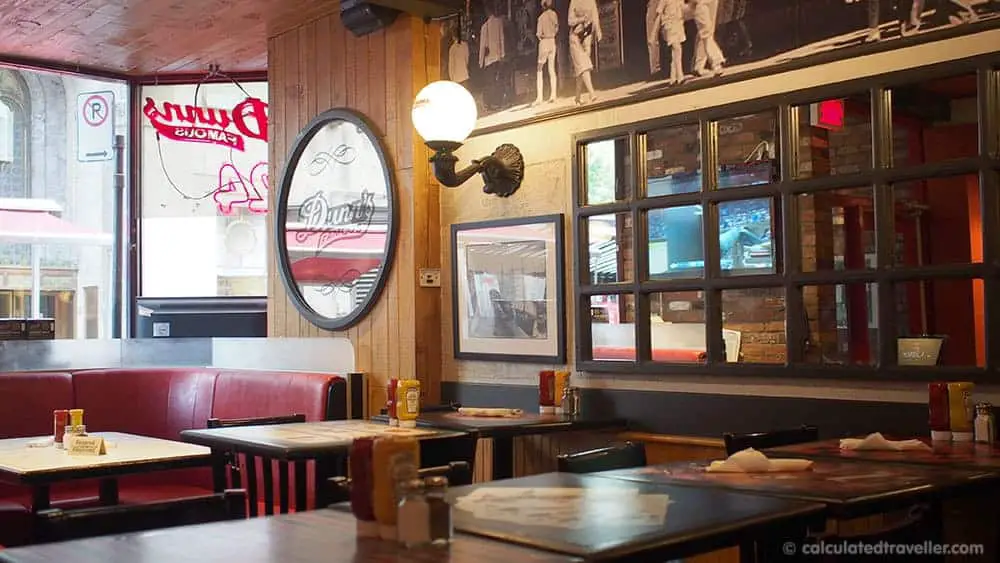 Their motto says it all – "real food for real people" and real food is what they have been serving up since 1927. Walk into Dunns Famous Deli, and you are instantly transported back in time. From the red vinyl covered seats to the old stools at the counter, this place oozes retro charm. This Montreal staple serves up Montreal-style smoked meat, mouthwatering poutine and mile-high sandwiches 24 hours a day. Their menu is diverse so you will have plenty of options. Be sure to bring your appetite or your best friend to share, as you will most likely get a heaping portion of everything.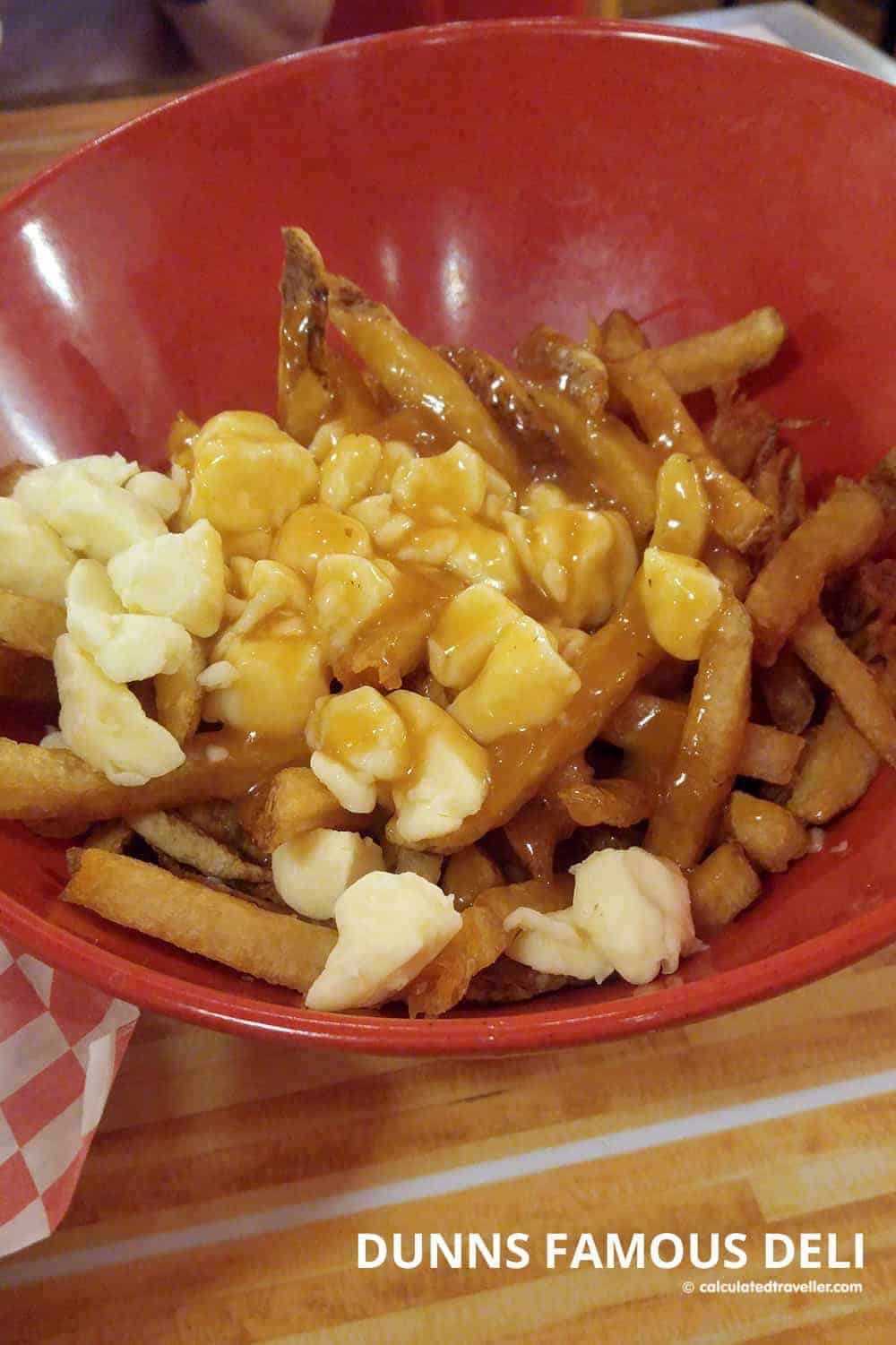 Griffintown Neighbourhood Italian Good Eats at Pizzeria Moretti

This simple Italian Restaurant in Griffintown radiates charm. With its large windows facing the street allowing the light and evening breeze to stream in, to the exposed brick walls adding character and ambience to the dining experience, Pizzeria Moretti is an excellent place to stop for a bite to eat. The star of the show is their thin crust pizza. With twelve varieties to choose from, you will have a tough decision! Don't let its name fool you; there is so much more than their delicious brick oven pizzas. Try their antipasti, their seafood-filled Fettuccine all'astice, or one of their homemade sorbets! Pizzeria Moretti is the perfect neighbourhood spot to enjoy good food, friends and exceptional service.
Love Pizza? Check out our article: Best Places to Get Pizza in Montreal Quebec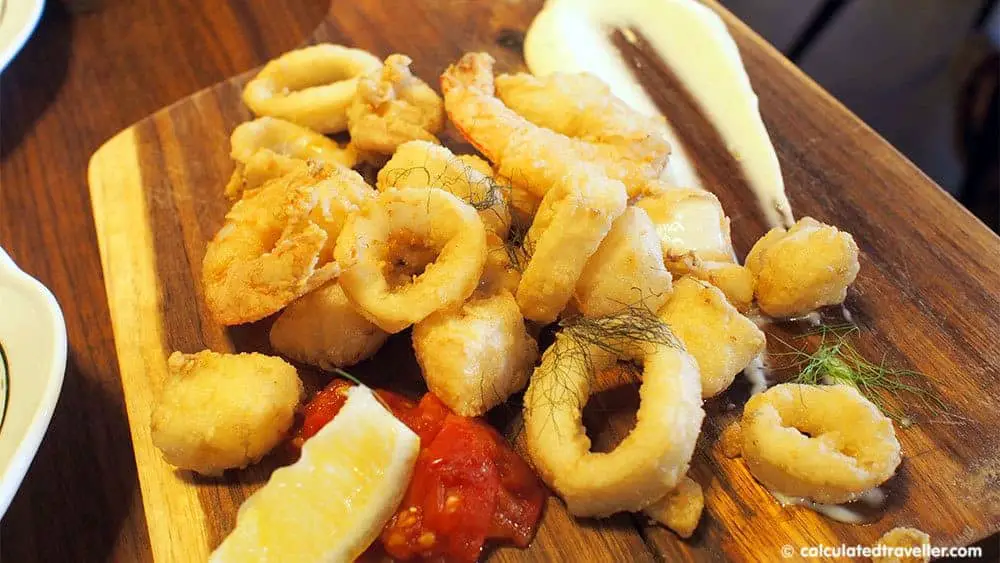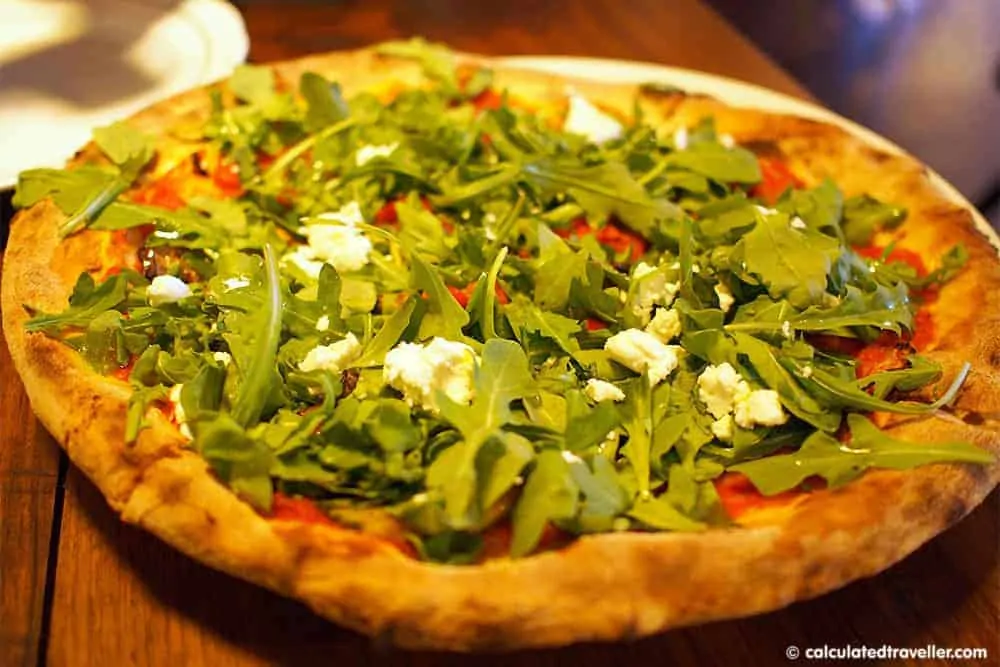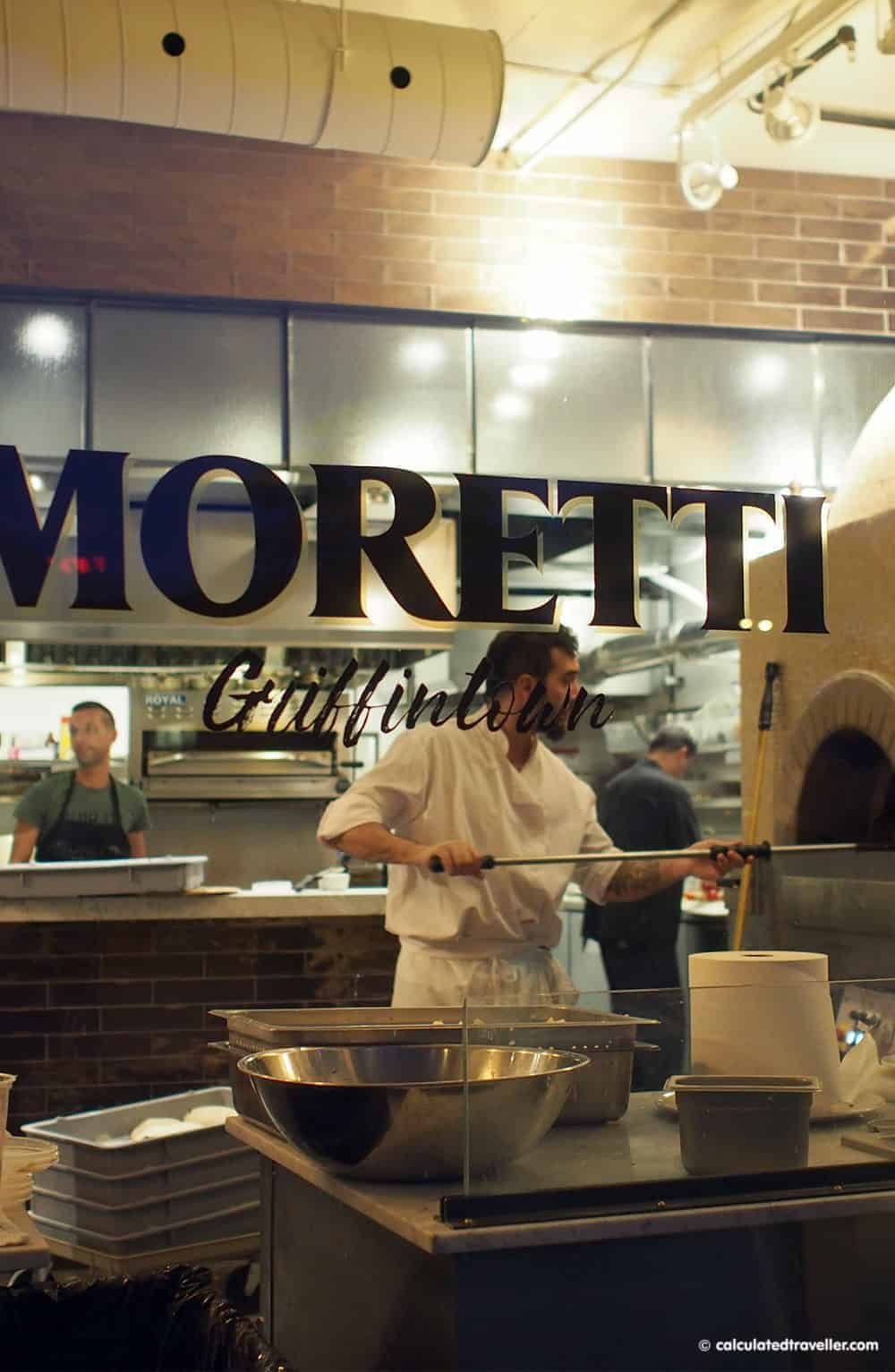 Old Montreal Classics with a view at Jardin Nelson

Perhaps one of the unique dining experiences in Montreal is Jardin Nelson. Located within the shell of a historic house on Place Jaques-Cartier, the overflowing garden of flowers, trees, and the open ceiling makes you feel like you are dining al fresco in the French Countryside. The twenty-page menu is diverse and includes everything from wings and nachos to pasta. I recommend experiencing traditional French Canadian Cuisine by savouring a crêpe, duck leg confit, or pouding chômeur. Jardin Nelson is only open from May to September, making tables scarce during the spring and summer. Be prepared to wait if you didn't make a reservation.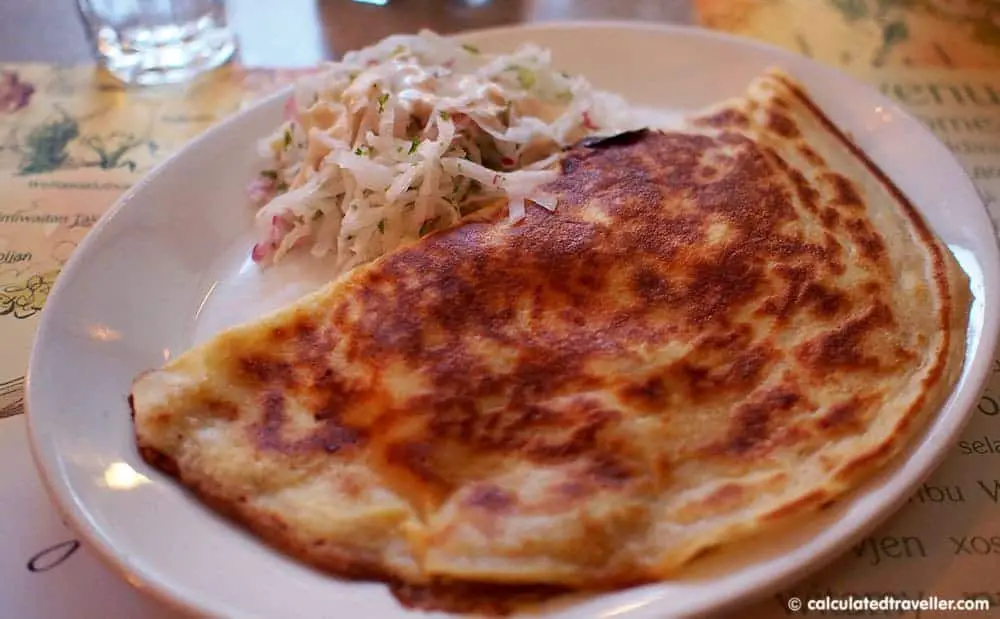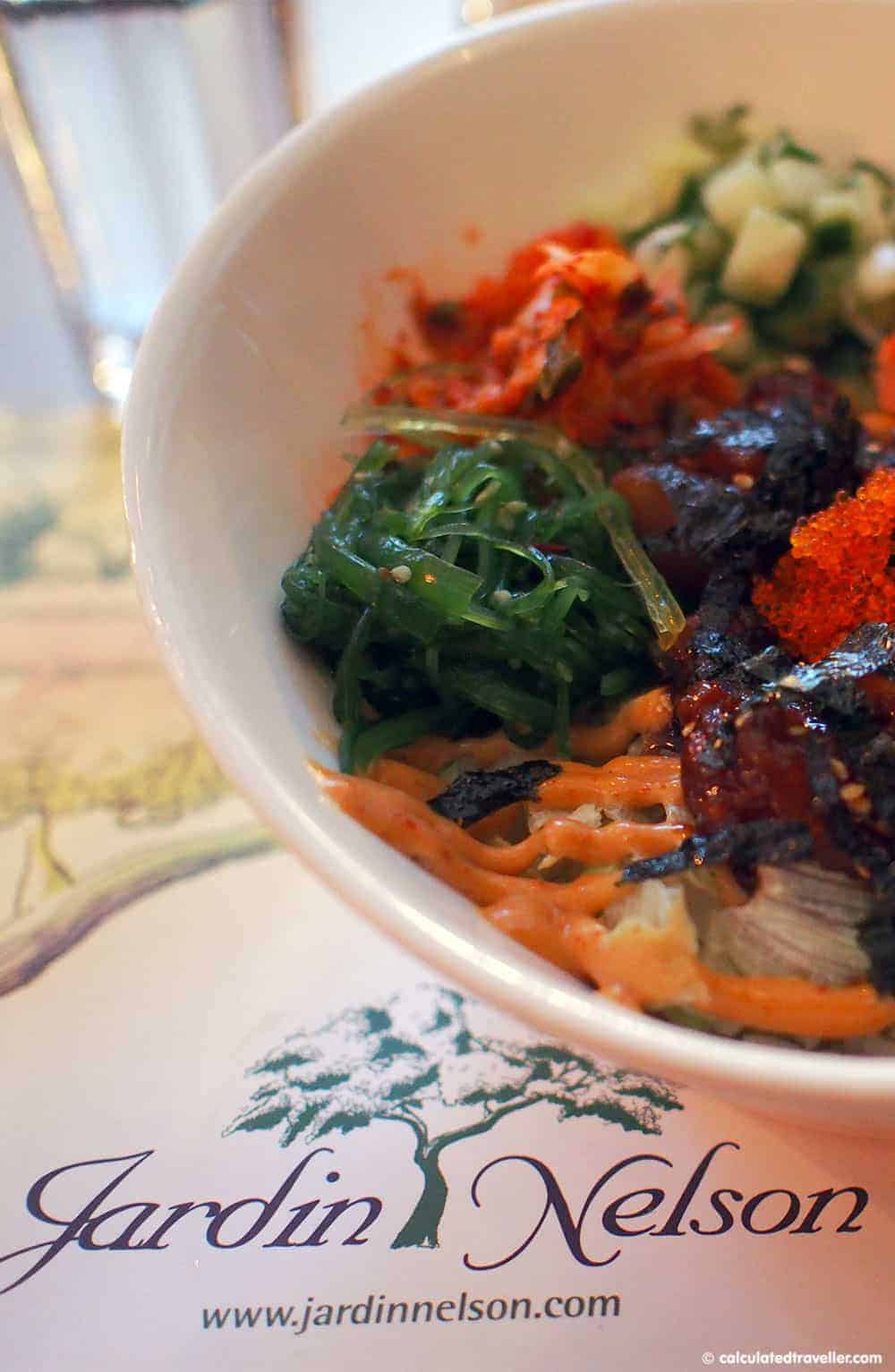 Old Montreal French Brasserie Steakhouse at The Maggie Oakes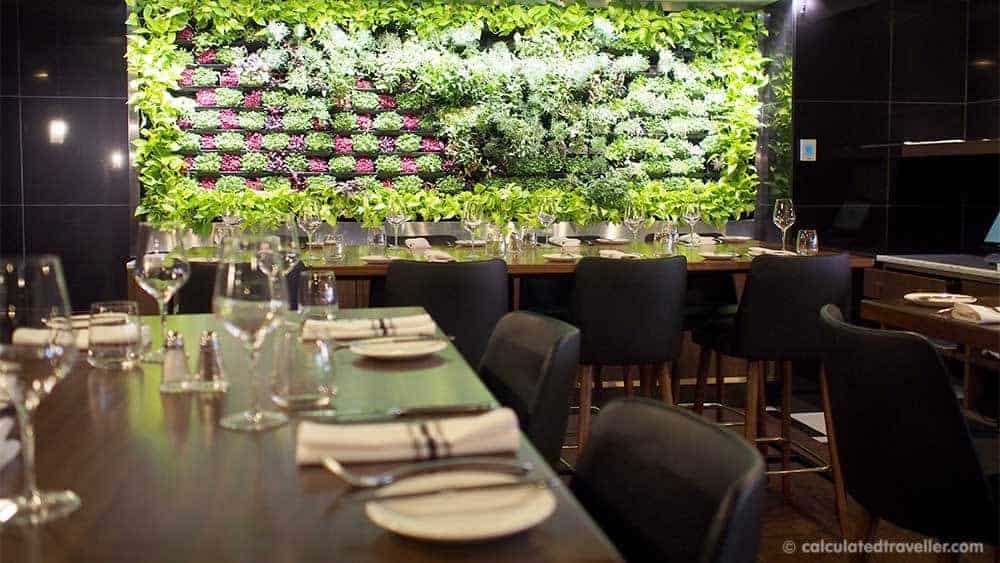 In Montreal's vibrant culinary scene, Maggie Oakes stands out by their use of seasonal vegetables, local ingredients and high-quality meats. Walk into this well-designed restaurant attached to the Hotel William Gray and facing Place Jaques-Cartier, and you'll notice the eye-catching living wall where they grow their herbs and micro-greens. The staff is top-notch and happy to make suggestions, but I recommend the charcuterie as an appetiser, one of their premium aged steaks for dinner. Be sure to save room for chocolate fondant or a seasonal fruit tart for dessert.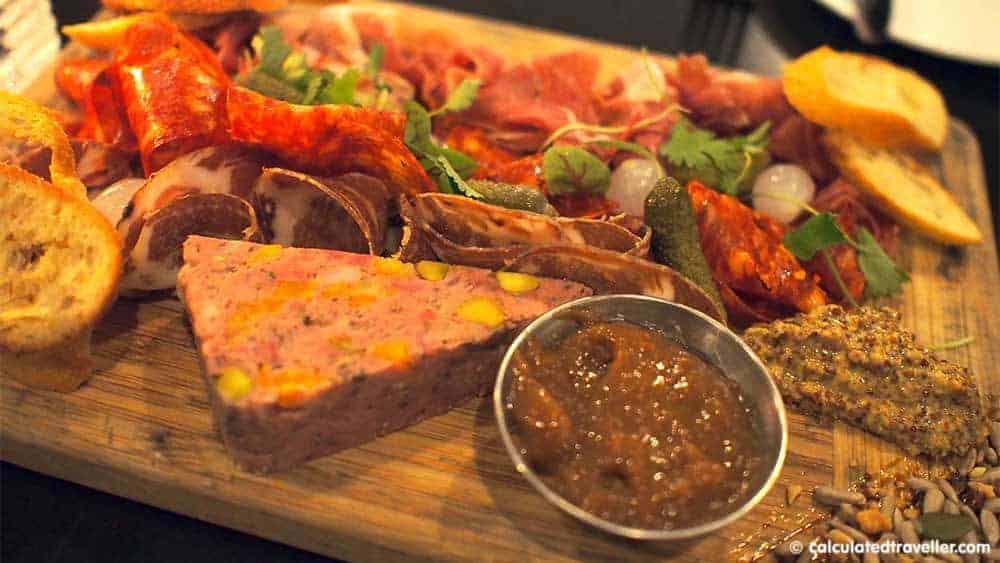 Read our review of the Hotel William Gray – An Upscale Boutique Hotel in Old Montreal Quebec.
Read our full review of Maggie Oakes Brasserie in Old Montreal Quebec – An Upmarket Grill.

These are just a few of the restaurants in Montreal that make up Quebec's diverse culinary scene. Although the French influence is palpable and poutine remains king, Montreal's restaurants are much more varied than you would think. You will find that many of the restaurants have menus to accommodate the millions of English-speaking tourists that flock here each year, all while staying true to their Canadian roots.
Have you travelled to Montreal Quebec? What was your favourite dish or restaurant in Montreal?
 For tours in Montreal: