Taking herbal and natural remedies at home is easy when you have a kitchen and a fully stocked pantry at your disposal, but when you are on the road or a plane, it's a bit tougher to have natural remedies for travel ailments at the ready.
Hopefully, these four items that I discovered through my travels can lend a hand for when you have the scratchy throat on a plane.
4 Natural Remedies for Travel Ailments that I keep in my carry-on bag
Salt
Salt is great for sore throats, canker sores, gum/toothaches. Make a solution of 1 tsp. of salt dissolved in warm water and gargle with it. Hold some of it in your mouth and swish the solution around before spitting out.
If you have any allergies or sinus problems as I do, I suggest you try a nasal rinse with pharmaceutical grade salt dissolved in room temperature water or use a prepackaged Neti Pot nasal rinse kit.

Boil the water first, add the salt and allow the mixture to cool down before use.
There are various recipes online using table salt to create a buffered solution so that it doesn't sting… but honestly, I find it's easier to travel with small packages of pharmaceutical-grade salt that are already buffered.
Honey
I'm a huge fan of honey as a sweetener in my chamomile tea after dinner but honey has long been touted for it's healing properties as an antimicrobial.
To read more about the benefits of honey see this article on Web MD.
I've recently discovered Manuka honey lozenges by Wedderspoon and love them because they are very soothing and they aren't overly sweet. They are a bit pricey but I feel that they are worth it because the taste is great and they are preservative and additive-free.

They come in all different flavours such as Ginger Echinacea, Lemon Bee Propolis, and Eucalyptus Bee Propolis.
Just how do you travel with liquid honey if you are travelling carry-on only? With Honibe Honey Drops! A new discovery for me that I found in my local health food store. They are individually wrapped solid honey pucks that you just pop into your hot tea. It takes a bit of time to get it to fully dissolve as they are sticky but I love that they are all-natural, portable and from Canada. There are 20 "pucks" in a package.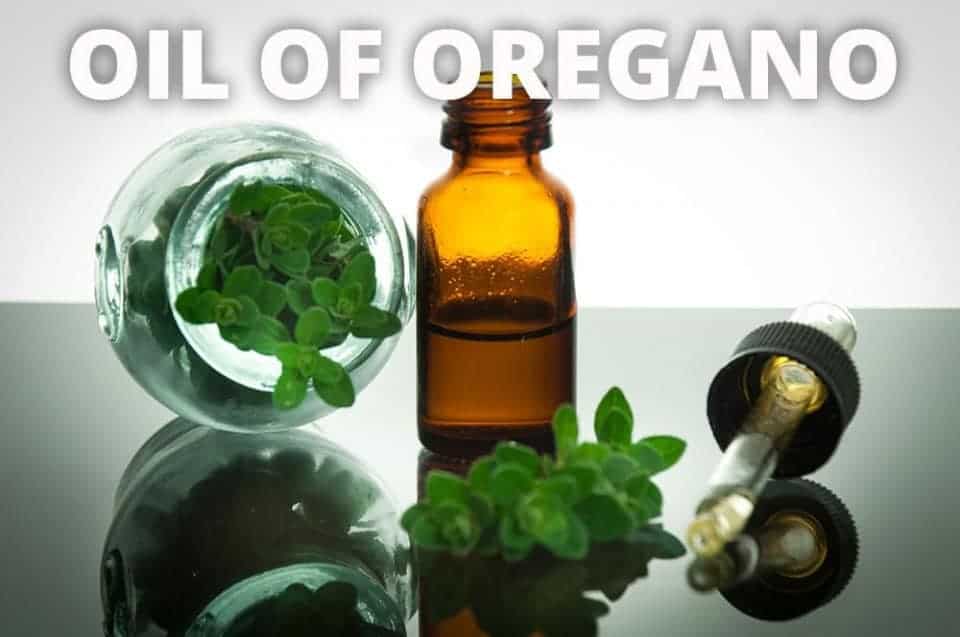 Oil of Oregano
When it comes to Oil of Oregano it's one of those things where people say, "it tastes awful but it works"
And when I say it tastes awful, I mean horrible! It has a very bitter taste.
Oil of Oregano is well known for its many antibacterial properties and is said to work on a whole list of ailments including respiratory and gastrointestinal issues.
My sister is a huge fan of Oil of Oregano and force-feeds it on everyone in her house when they start feeling ill.
It pains me to say this — I think she's right (I can't believe I just put that in writing!)
At home, I use Natural Factors Oil of Oregano. The bottle says to put a few drops on the back of your hand and lick it with your tongue, but I find it's still too potent and my preference is to dilute it with water.
The bottle is a bit difficult to travel with until I discovered a few spray bottle versions at my local health food store.
I'm currently using Colflex Super Oregano Oral Spray. The bonus with this spray is that it is a blend of 4 oils – Thyme, Oregano, Lemon and Spearmint in a base of Olive Oil. The bonus is that each oil provides it's own healing power to the mix, but the blend also gives the oregano a much better taste.

I could be wrong, but I don't think the spray has the same healing qualities of just using plain oil of oregano, but it tastes so much better than straight oil, which encourages me to use it more often at the first sign of a sore throat.
Ginger
One of my favourite childhood memories is of my grandmother rubbing my sick stomach with a mixture of warm, fresh, ground ginger. Ancient Chinese Secret perhaps? I'm not sure if it was the warm compress, the ginger, or the fact that it was my grandma taking care of me, but I felt better.
Today, if I'm feeling an upset stomach at home, I'll put a slice of fresh peeled ginger into a cup of hot water with a spoon of honey, but when you are travelling this isn't a practical solution.
I wrote about my love of these honey ginger drink mixes I found at my local Asian supermarket in my article Travel Supplies – 5 Items That Go From Kitchen Drawer to Suitcase
Just open the package, dump the contents into a cup, add hot water to dissolve and you are ready to go.

There are many brands available on the market.
If you prefer unsweetened or prefer to add your own honey, there are also ginger tea bags available.
When I don't have access to hot water, I turn to Gin Gins candy. They are awesome to just stash in your purse for when you are on the road. There is a hard candy and a chewy candy version, and they come in a variety of flavours such as coffee, apple, peanut, mango, etc.
Be sure to pack these four natural remedies in your suitcase on your next trip!
Do you use any of these natural remedies at home or in your travels?
The information on this site is provided as an information resource only and is not to be used or relied on for any diagnostic or treatment purposes. Please consult your health care provider before making any healthcare decisions or for guidance about a specific medical condition.
Additional reading:
– Travelling with Essential Oils
– 10 of the Best Essential Oil Recipes for Travel
– How to Treat and Avoid the TOP 5 Vacation Illnesses
– Bleach Wipes – Always Keep Some in Your Travel Bag