Located in Killaloe, Ontario within the region known as Ontario's Highlands, lies a charming yellow house on a hill filled with warmth, sweetness, and bunnies.
Deakins Mountainview B&B – warm and full of bunnies
The Deakins Mountainview B&B, owned by Don and Mary Helen Deakin, is one of those B&B experiences where you leave after your stay feeling like you don't ever want to leave at all! They truly make you feel right at home from the moment you walk in the door.
Our guest space consisted of a sitting room and 2 spacious queen bedrooms upstairs (1 with ensuite). There is also a separate 2 bedroom suite with shared bathroom that sleeps 4 in the lower level.
Each room was furnished with antique furniture, handmade quilts, robes, toiletries, slippers and extra blanket/linen.
Note: I did find the bed to be very firm and the only thing lacking in the room was an alarm clock.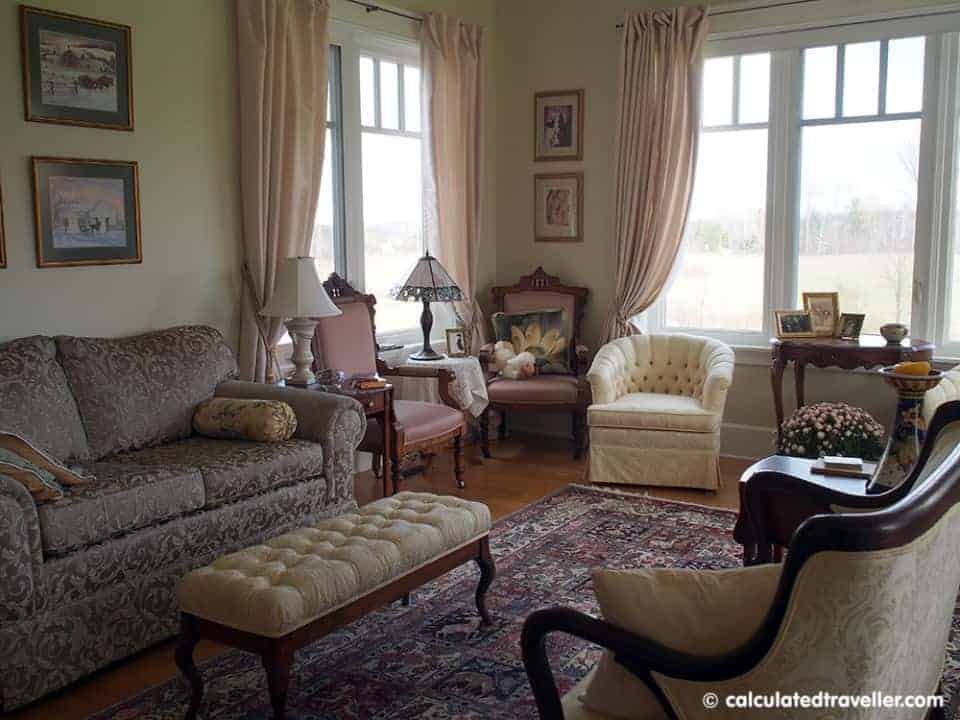 You can really tell that Don and Mary Helen have great pride in their home when they talk about the steps they took in its custom design — all in an effort to capture the light and to get the best views of the garden and of their beloved forest.
They love to entertain and their home is immaculately clean and beautifully decorated with items collected from their travels around the world.
About those bunnies…
Look out for them because they are everywhere — in the china, in the decor and outside in the garden…Mary Helen's magic touch is found in the details.
The table is decorated with fine crystal, and china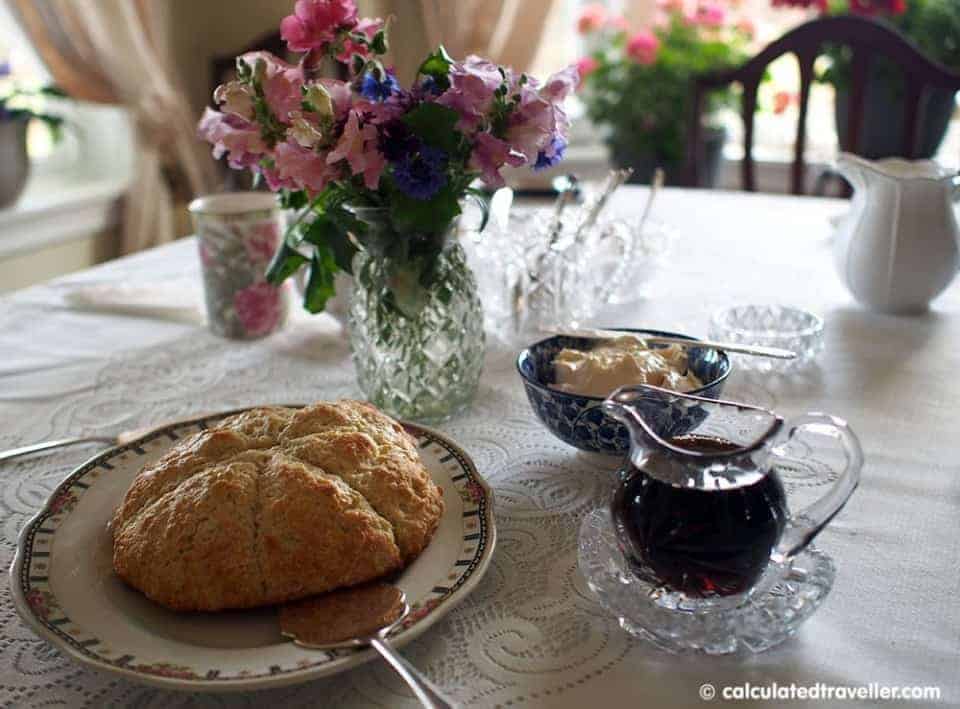 Mary Helen gives the warmest of hugs. You just want to sit with her at the table, watching the blue jays feed in her garden outside, and chat about her life and travels, all whilst enjoying a hot cup of tea and fresh-baked scones.
The Maple Syrup Experience – the sweet stuff
Other than the lovely Mary Helen, Don Deakin's passion is in Maple Syrup. He loves the sweet stuff so much that instead of using sugar or honey in his coffee, he uses maple syrup.
Canada is known the world over for it's maple syrup. In fact Canada produces 85% of the world's maple syrup supply each year. It is harvested late February through to early April in Ontario and once that time frame has passed you really can't experience the making of it until the next year rolls around.
Don Deakin however, has figured out a way to bring the entire maple syrup experience to his visitors any time of the year (except for in times of extreme cold weather). I had a taste of this maple experience this Fall and it was pretty amazing.
Our eco-tour started with a hike through the Deakin Maple Forest.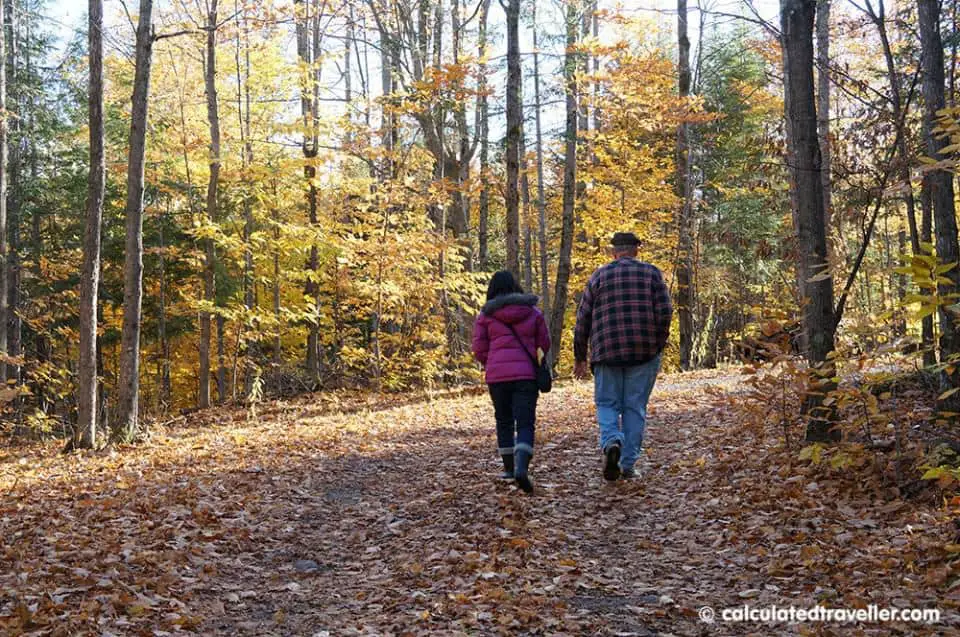 Tips: Wear waterproof boots and pack a camera
The Maple Syrup Experience really is the full on experience from start to finish.
Don explained the story of the forest in great detail. You can really see the love he shows each and every tree on his property.
We learned how to choose which tree to tap, and why and then we went hands-on when we were taught how to drill, insert the spline and hang the bucket to collect the sap.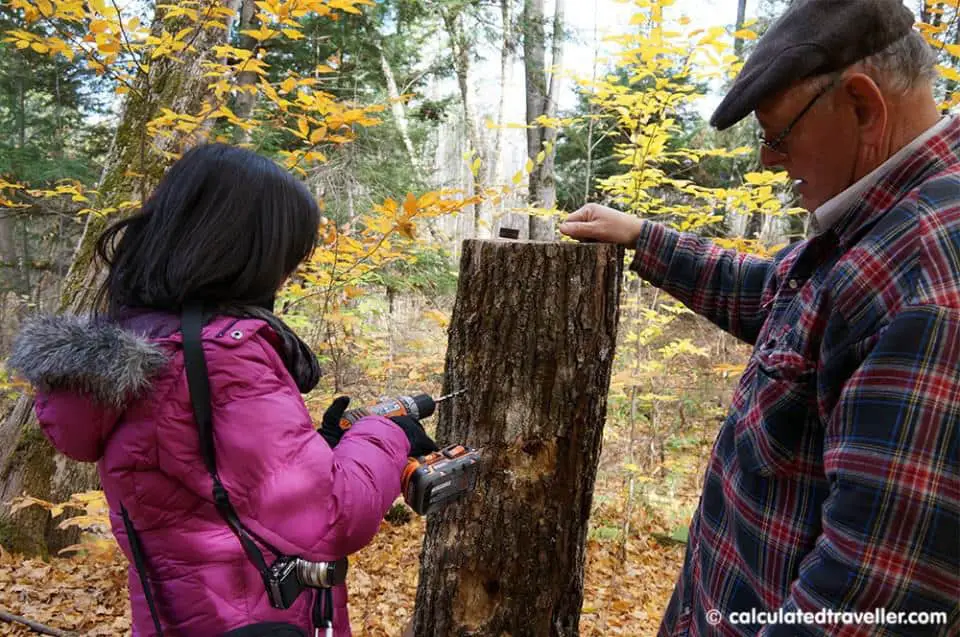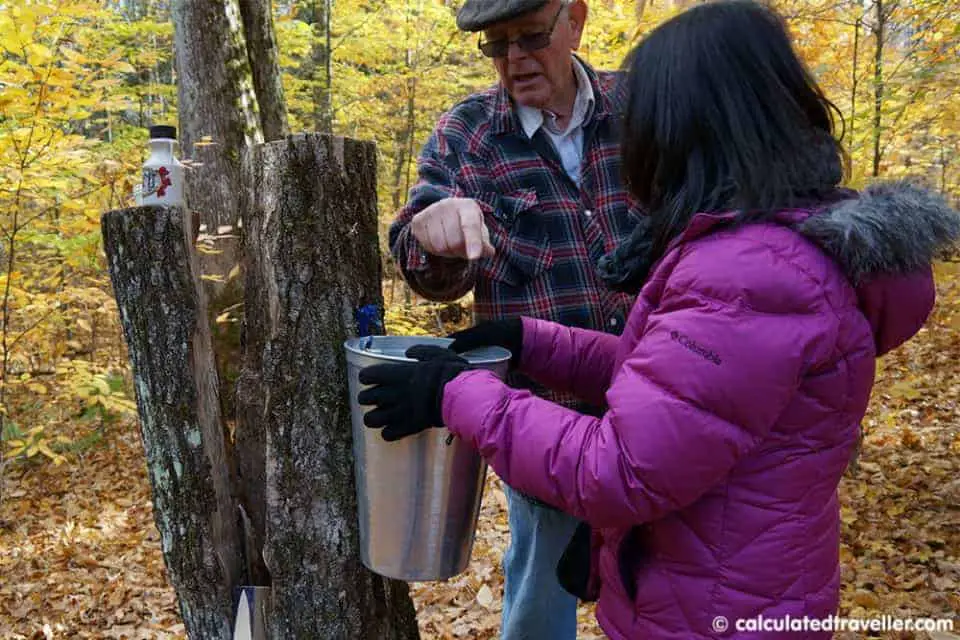 Into the 1910 styled Sugar Shack we went for the next stage of the experience where we boiled the sap, tested, filtered and bottled our syrup.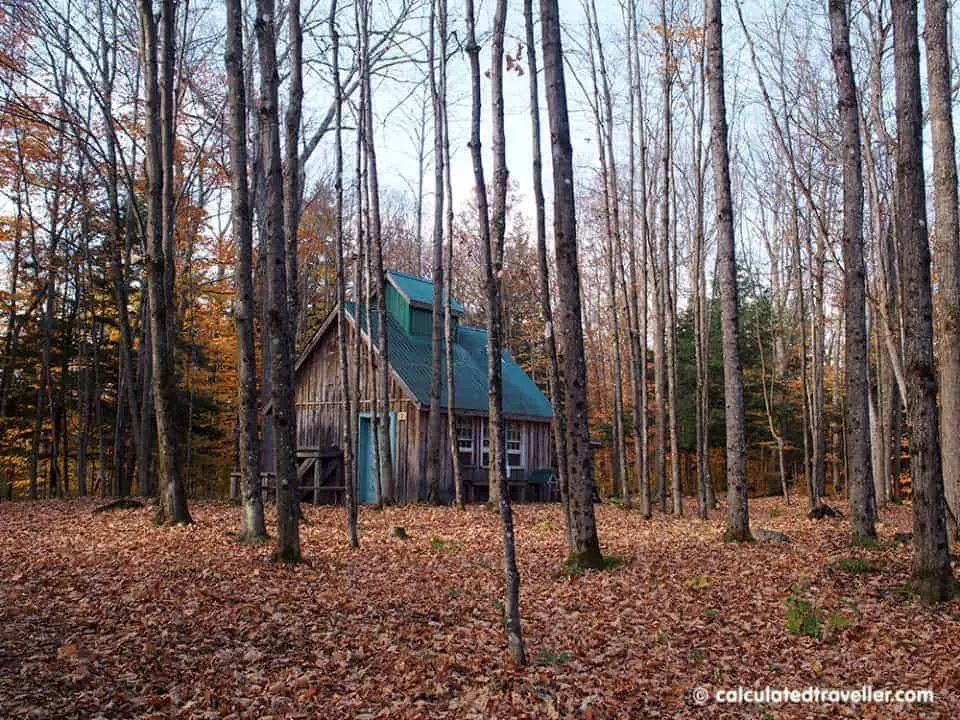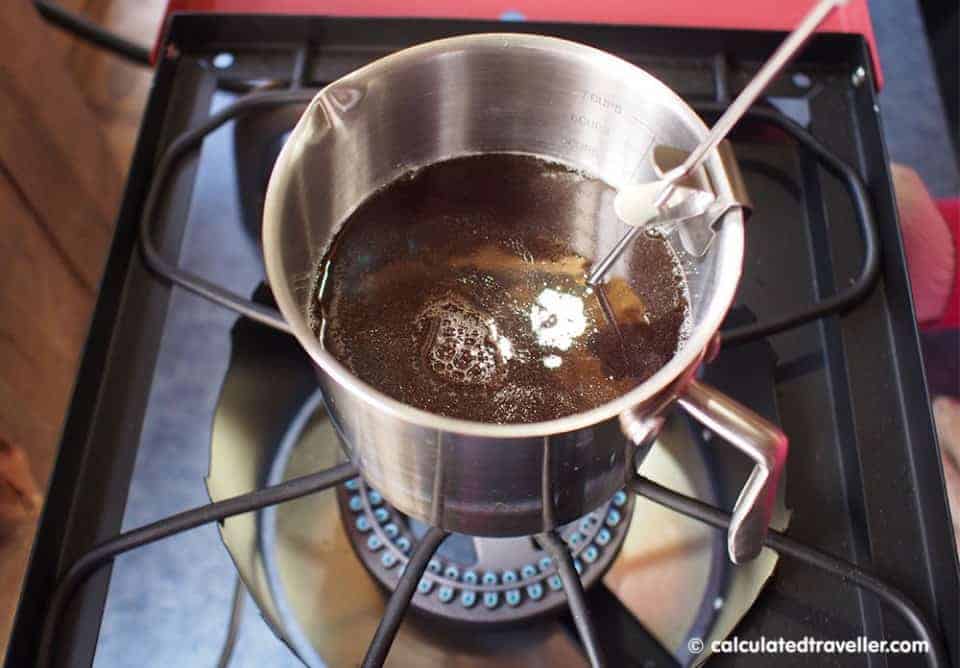 The entire experience resulting in a beautiful bottle of Maple Syrup of my very own making for me to enjoy back home with my family!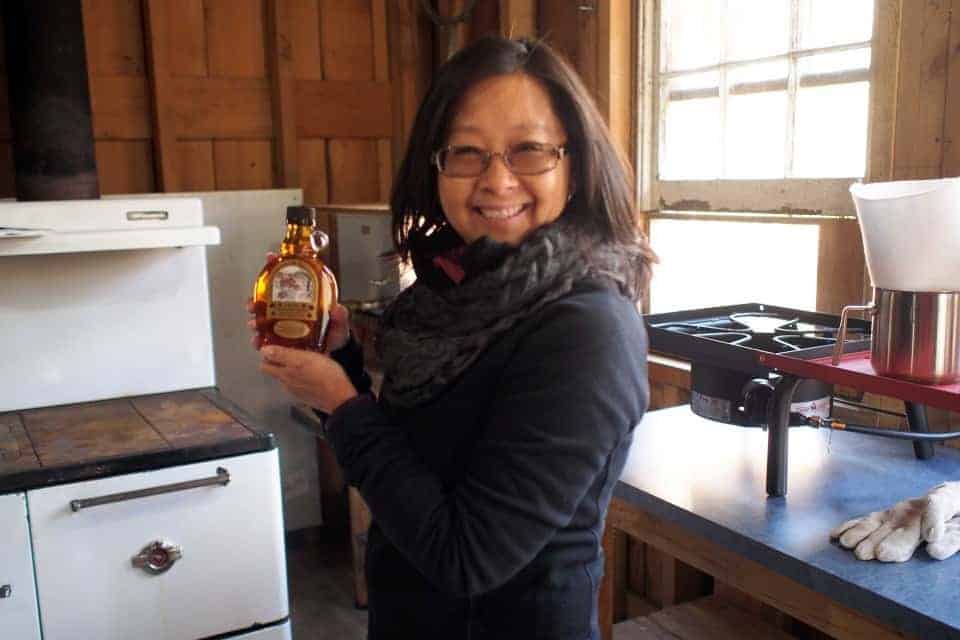 If that weren't enough, the next morning we awoke to the most glorious of smells. We hurriedly went downstairs to find a beautifully set table where we were served french toast with our very own maple syrup in the company of our hosts Mary Helen, Don and of course a more bunnies.
Delicious if I do say so myself!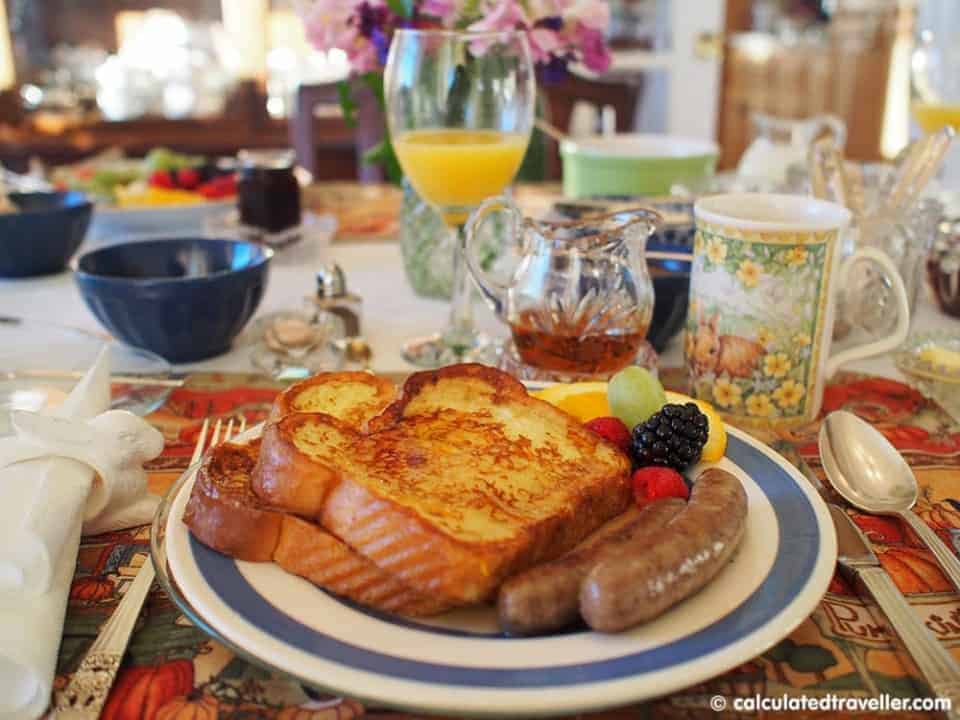 Deakins Mountainview B&B
Don and Mary Helen Deakin
2459 Mountainview Road, PO Box 165, Killaloe, ON
Travel assistance provided by Ontario's Highlands Tourism. As always, the opinions expressed in this post are my own.
For other adventures nearby check out:
A Journey of Discoveries in Wilno Ontario
Pembroke Ontario — Heritage Murals, Crepes and Theatre