It cannot be denied that the microbrew scene around the world has exploded. Pilsner-obsessed Czechs are now experimenting with India Pale Ales and one of the best coffee stouts I have ever tasted came from a small Japanese microbrewery. Even the tiny Balkan nation of Slovenia is in the middle of organizing their first craft brewing association. Though the craft scene around the world is growing, the fact it is growing fastest in North America cannot be argued. This article will examine the craft/microbrewery scene in Canada with a focus on Jasper Alberta, Vancouver British Columbia and Winnipeg Manitoba.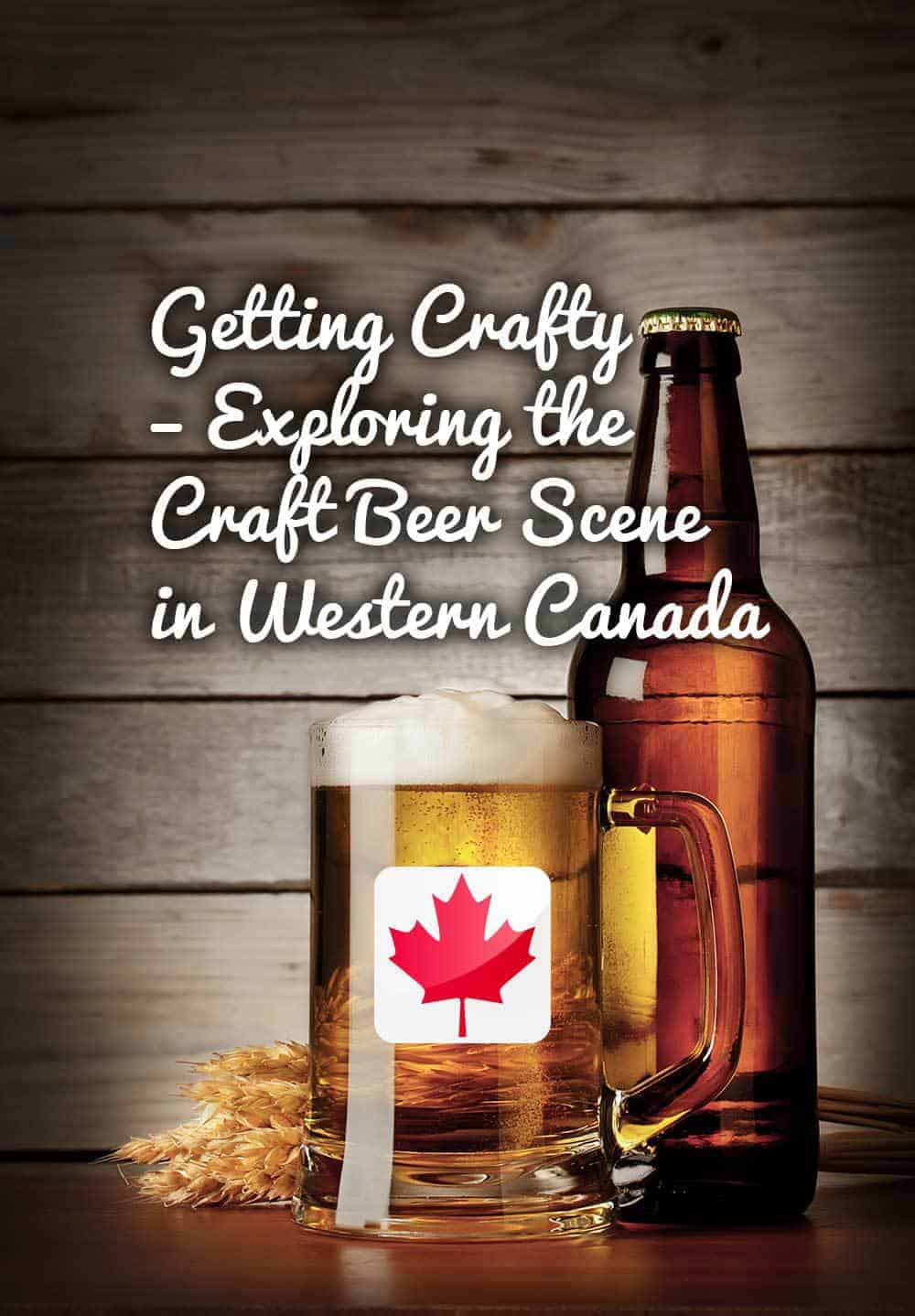 There seems to be many tenets involved in considering a craft/microbrewery. The number one tenet is that the brewery cannot be owned by any of the major beer distributors, like Molson. Second, the microbrew must produce beer on limited run or have a limited supply of special recipes. Though what seems to be the most important tenet is that at least two of the brewer masters have to be in their late twenties or early thirties with a beard and some wicked tattoos. Perhaps intense characters lead to intense beer?
Brewery tours always include a facilities tour, tasting of various grains, smelling of hops and tasting of beer. These breweries all differ in styles they produce and size of distribution. In most cases the beer is regionally produced and changes in regard to season. Though this is an article about breweries, don't worry; it is not about the details of these tours.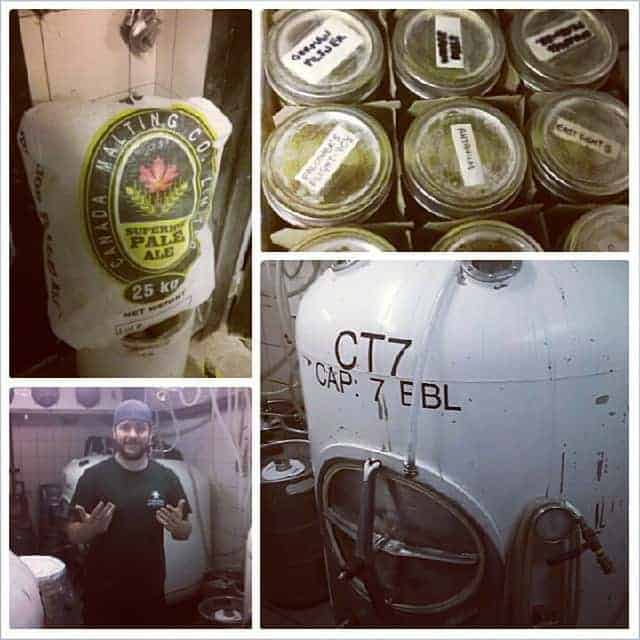 Exploring the Craft Beer Scene in Jasper, Alberta
The first brewery I came across on this adventure was the Jasper Brewing Company located in the small town of Jasper, Alberta. Out of all the breweries I visited it was definitely the smallest, but had the most character. Aaron, one the company's brewers, showed me around the facilities and helped explain how they brew their beer. It was interesting to hear the company has three partners and four separate locations that create their own unique beers. What was cool about the Jasper location was that Aaron had created a delicious Rye Pale Ale that is part of a special "charity brew." One dollar of every sale goes to the Jasper Trail Alliance, a volunteer organization that preserves the natural and cultural heritage of Jasper National Park.
In my opinion, the highlight of JBC's beers was their IPA. I have tried a lot of beers, but this recipe was a perfect balance of hoppy, bitter and sweet. Their stout is also great, but the beer that surprised me most was their Vanilla Blueberry lager. Sweet beers are new to me and I'm not sure about them, but this one was enjoyable. Many of the seasonal and experimental brews are limited, so be prepared and take a growler in case you find something you like.
Exploring the Craft Beer Scene in Vancouver, British Columbia
Beer adventures in Vancouver are in a class all of their own. With heavy influence from the beer scene in Portland, Oregon, Vancouver has become a Mecca of craft beer with countless numbers of breweries opening up in the last couple years. Until recently Vancouver had some pretty draconian booze laws. Food seems to be a touchy issue and because of this many breweries offer cheesy bread, dried sausages and other snacks. These food laws have led to a rise in popularity of food trucks, which often park outside breweries to feed hungry customers.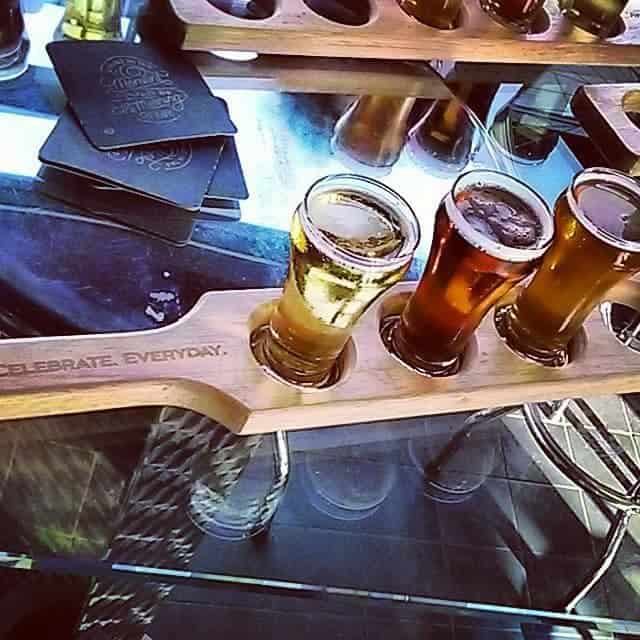 I was fortunate enough to be lead around by Vancouver Brewery Tours while in the city. On this tour I visited three separate breweries: Brassnecks, Strange Fellows and Deep Cove. All these breweries were unique and each offered an amazing selection of beers. Though each brewery seems to cater to their local neighborhood it seemed filling up growlers (large beer jars) from competing breweries is now the norm.
Brassnecks is a fantastic brewery on Main Street. It has the feeling of an underground brewery. Their beers are delicious – especially the imperial stout! The brewery recently brought in a wooden distilling barrel from France to make a special Saison beer. Guess I will have to come back to try it!
"Good Fellows," with its cool warehouse feel and art gallery, has a great ambiance. It seems that this brewery will also be experimenting with saison (a variety of pale ale traditionally brewed in French-speaking Belgium) beers and potentially a limbic (a Belgium style beer created from wild yeasts) recipe that seemed to make everyone on the tour excited. What made this tour unique for me is the brewery had a fantastic black IPA, which is a style of beer I had only tried on one other occasion.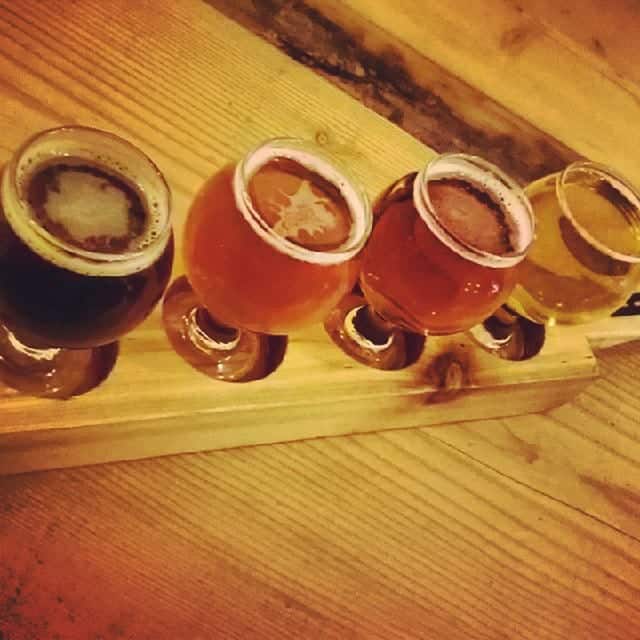 The last brewery we visited was called "Deep Cove," another start-up distillery. Apparently many of the craft beer companies start off as distilleries because it offers tax breaks within the province. Like the other two breweries it offered a nice selection of pilsners, stout and saisons. The distillery has a unique whisky club that allows you to invest in their newest creations and be at the top of the sample list. In addition they seem to have released a locally produced absinthe made with wormwood; looking back I wish I had grabbed a bottle, as it may have been a once in a lifetime chance to try such a product in Canada.
Exploring the Craft Beer Scene in Winnipeg, Manitoba
Winnipeg's microbrewery culture is the youngest or most recently developed out of the three cities I reviewed, with places like Half Pints Brewing Co. and Fort Garry Brewing Co. leading the scene. I was lucky enough to visit the Half Pints Brewing Co. and have a wonderful tour. My guide was especially knowledgeable and taught me that beer with high alcohol percentages can actually be aged and will change in flavor over the years. The definite highlight of these breweries, in my opinion, was sampling the "Little Scrapper IPA" and "Stir Stick Coffee Stout," which were two of the more flavorful brews on offer.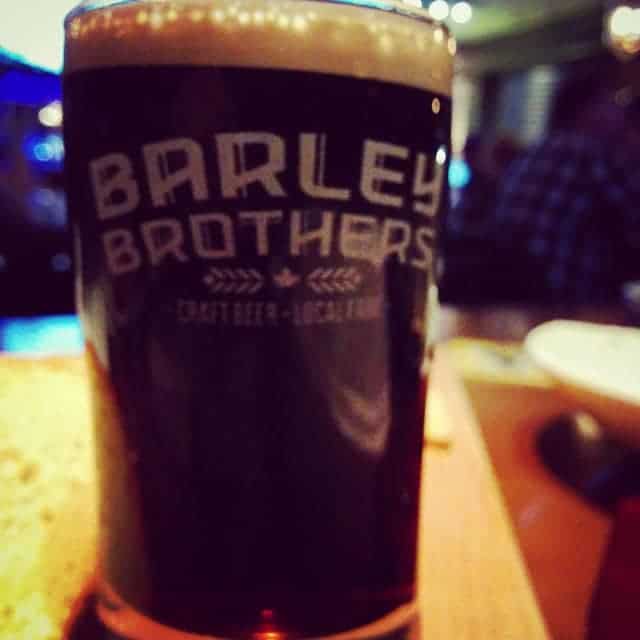 The hidden gem of Winnipeg's beer scene has to be Barley Brothers. With 156 beers on tap and a menu of gourmet pub food this may be piece of heaven for those looking for good food and drink. My contact, Raj, whose booming voice should be used for a "God app," did a fantastic job explaining to me the details of his bar. The night I went in the Winnipeg Jets were playing the Toronto Maple Leafs and I thought I had entered the city's hottest sports bar (though I was assured this is not the case). With their massive TV's sometimes they show sports; other times they are a haven for beer fanatics or a group of ladies looking for a girls night out. I really enjoyed the homemade pretzels and beer cheese and Manitoba social platter (a gourmet version of a staple snack platter found at fundraisers for Winnipeg couples planning to get married); the perfect pickles and gourmet cheese were amazing. The fact that the restaurant not only gets most of its food sourced locally but is able to have such a large selection on tap makes it a definite diamond in the rough. After being introduced to the Neapolitan Stout and Wild Turkey Bourbon aged stout, I almost kissed Raj for expanding the borders of my limited beer world.
All in all I was highly impressed with what Canada had accomplished with its beer production. The creativity and knowledge of our brewers is astonishing and makes me proud to be part of such an amazing nation. On the bright side there is always something new to try and towns to explore for creative beers; on the down side, I hope my liver forgives me! Cheers everyone!
Visiting Victoria British Columbia? Check out this article here with a list of things to do while in the city.