Are you travelling to Buffalo NY and you need a place to stay right downtown that will sleep 6? Have I got a place for you…
Lofts on Pearl is located right downtown just a few minutes walk from First Niagara Centre, Coca Cola Field, Canalside and The Naval & Military Park and is perfect for groups/families or those travellers staying long-term.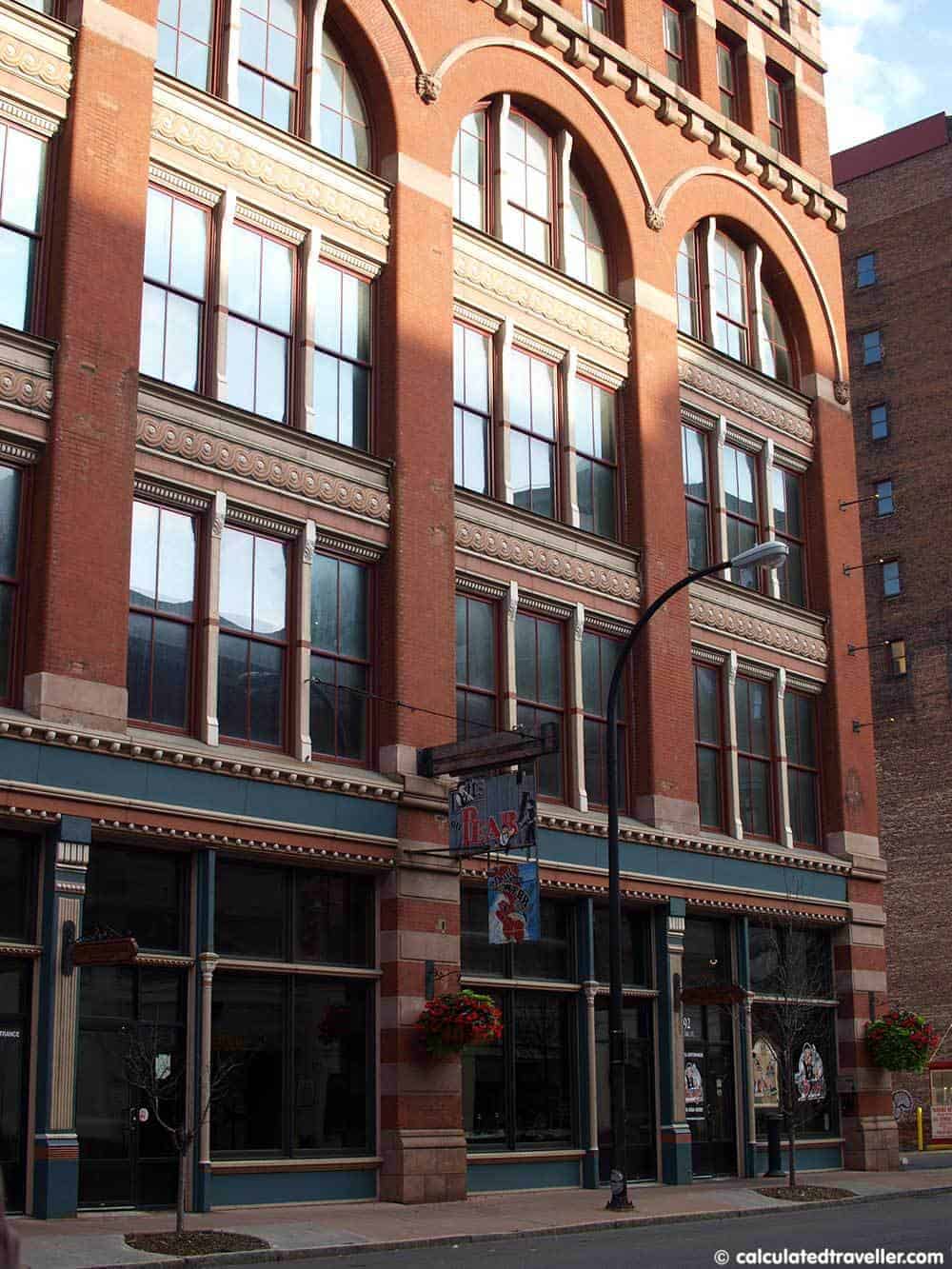 There are four 1-bedroom and twenty-eight 2-bedroom boutique hotel loft units within the restored Richardson Romanesque J.A. Webb building. Once an industrial belt and hose factory built in 1878, the building was restored and converted into condominiums in 2007 and then, in November 2012 it became Lofts on Pearl. There are also banquet facilities and meeting space on the main floor and lower levels.
We stayed in Suite 503, which they called "River View". Yes, you can see the river, but you can also see the highway.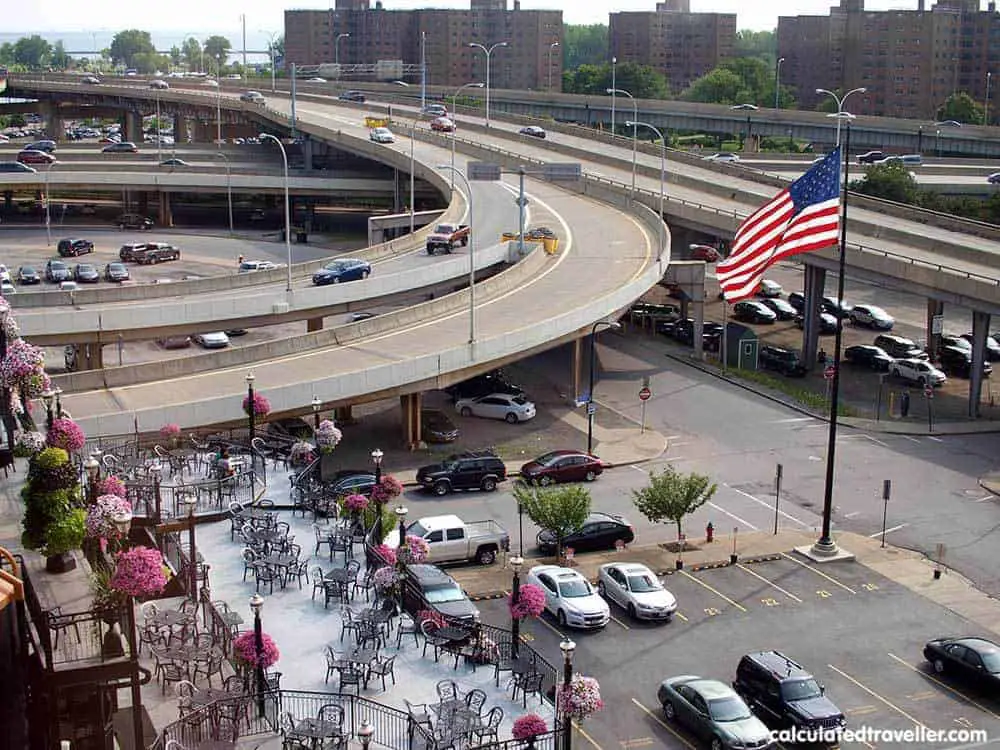 With one queen size bed in each bedroom and a fold-out sofa in the living room, this makes it ideal for 2-3 couples or a family of 6. The single bathroom also has two sinks to accommodate a hectic morning rush to get out the door and start enjoying the sights of Buffalo.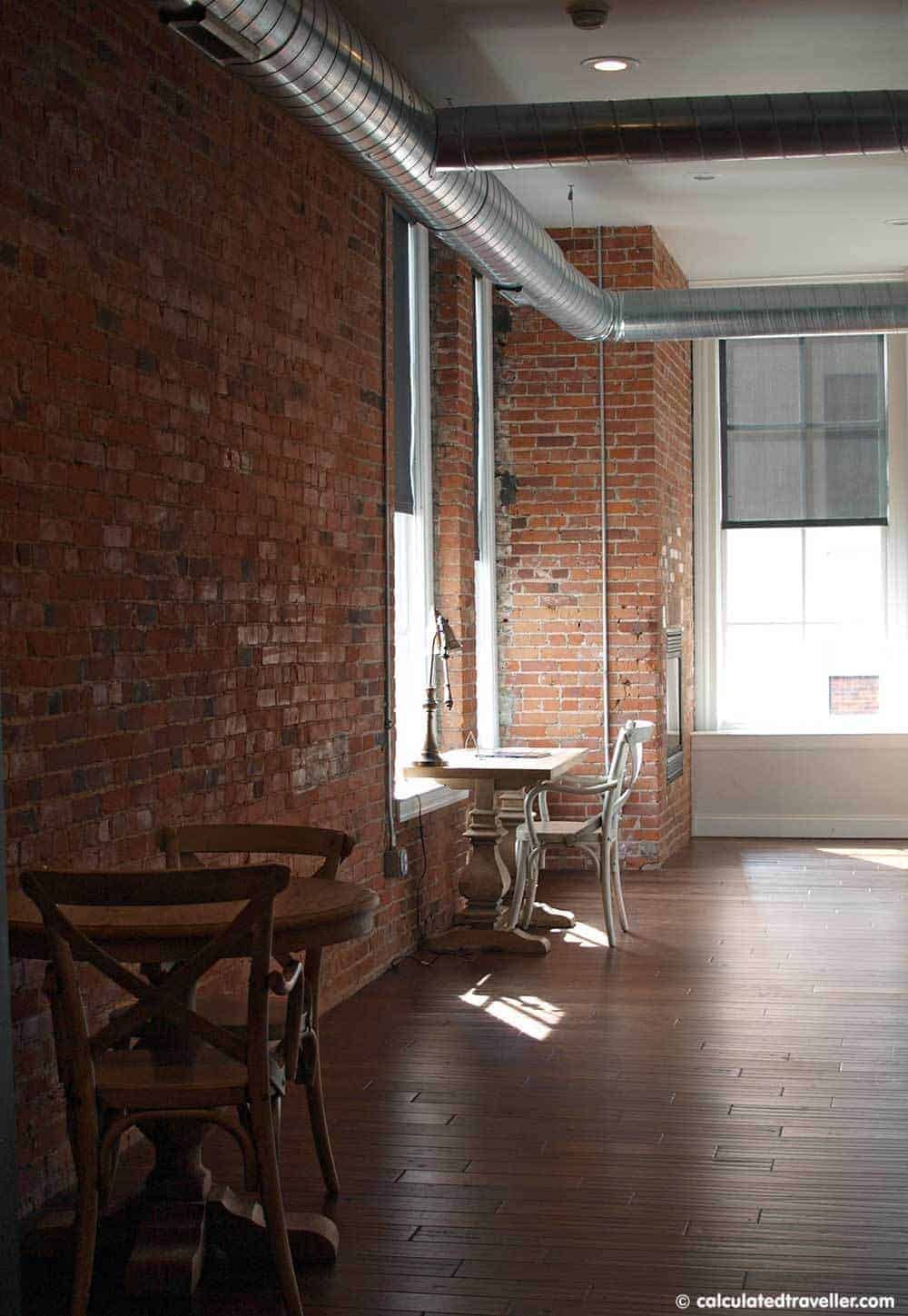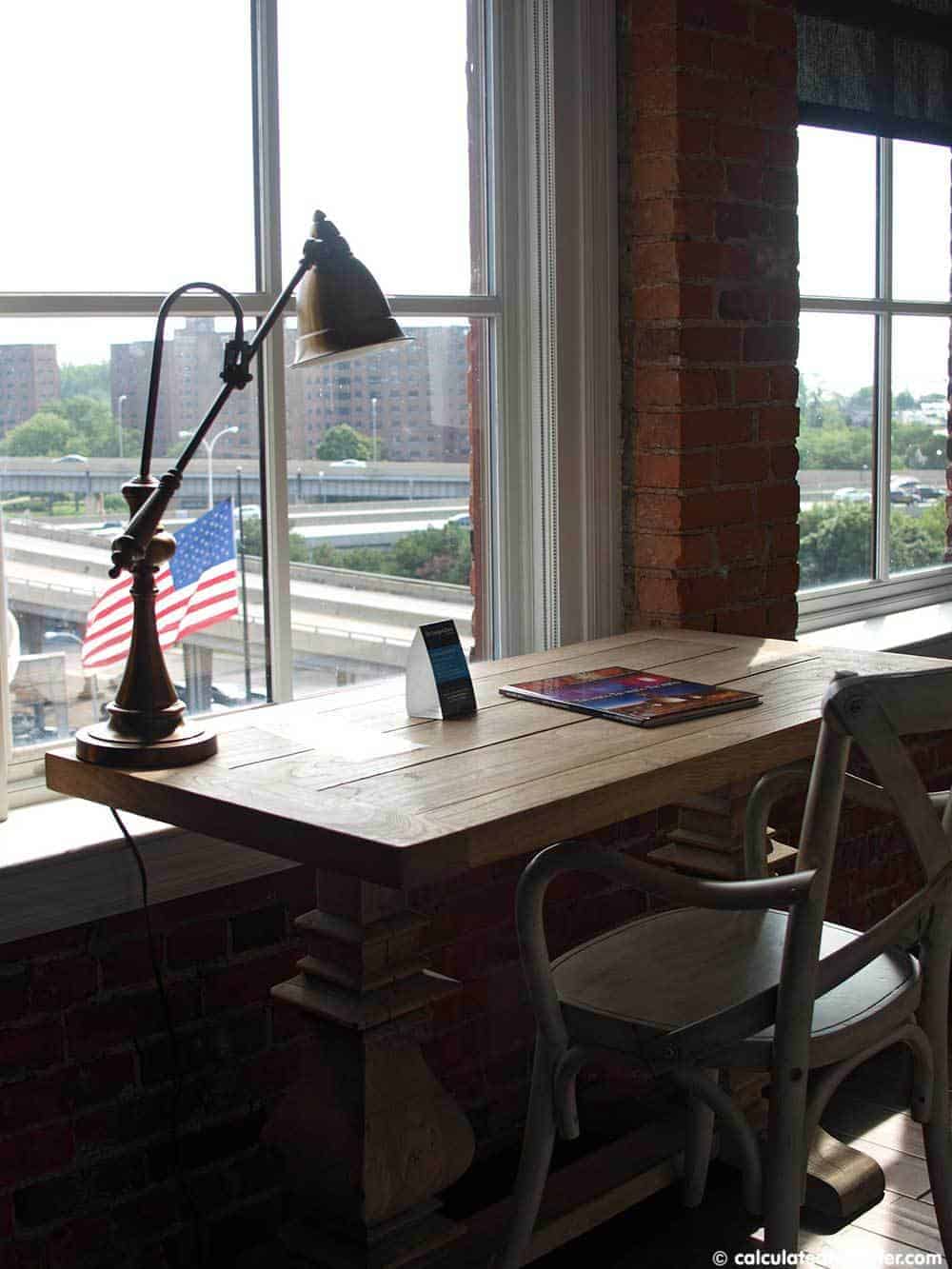 Lofts on Pearl – all the conveniences of home
2 bedrooms each with a queen size bed and iPod docking station
Double-sized fold out sofa in the living room
Full kitchen with full size refrigerator, stove, dishwasher, microwave, coffee maker, cooking pots and utensils, dishes and cutlery
1 full bathroom
Iron and ironing board
Gas fireplace
Flat screen TV
Wi-Fi
Even though we only stayed one night at Lofts on Pearl, we liked the convenience of having a refrigerator to keep our bottled water cold, microwave to heat up some nibbles and dishwasher to wash our dishes. Much better enjoying an evening cup of tea in an actual mug versus in a Styrofoam cup!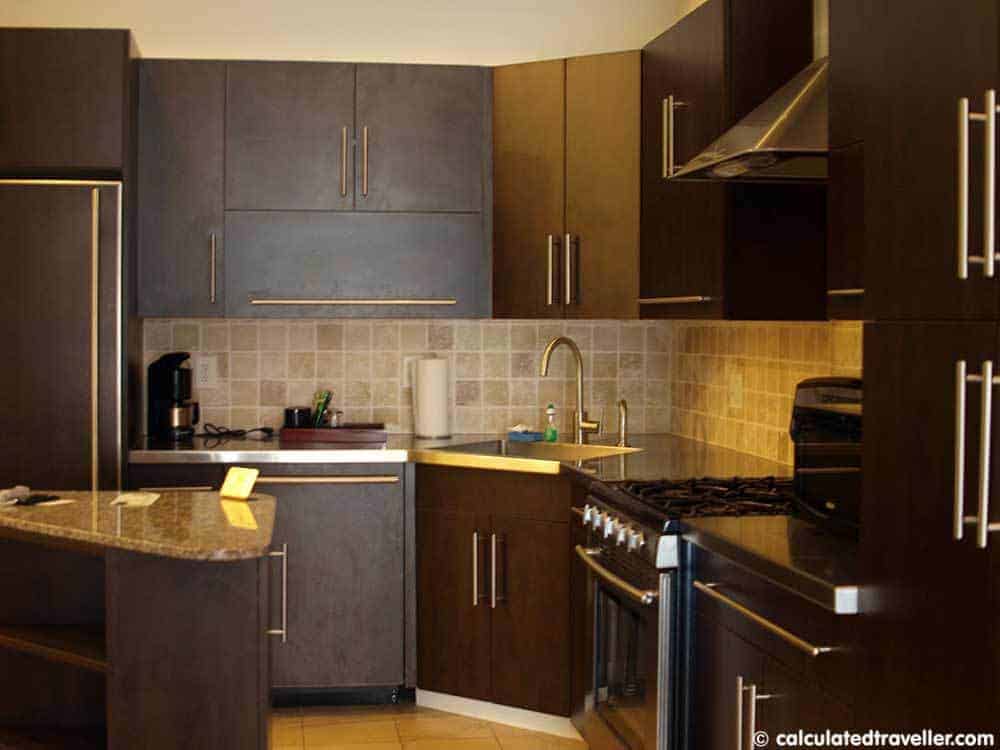 Breakfast is included and is served in the sister property Brawlers Deli located on the lower level of the Pearl Street Grill on the corner. A voucher is provided for redemption and is valued at $5 so, if you don't like the complimentary breakfast offerings, you can apply the $5 towards anything on the menu. I dined on a typical diner breakfast of bacon, eggs, toast and a tea and my cost was about $1.
There are a few things that should be noted:
The loft was very bare bones and lacked any decorations which is quite surprising considering the highly decorated luxurious rooms of the sister property Hotel Lafayette.
Sound echoes throughout the loft, and you can hear people in the other units and hallways. The noise isn't a surprise to the staff because there is a sign in the kitchen explaining this fact and requesting that you keep noise to a minimum.
For a loft that technically could sleep 6, there is only a small table with seating for 2 and an extra chair at the desk area. So, even though there is a full kitchen, you can't have a full sit down meal.
There is no valet parking.
If you have a group heading to Buffalo New York and you need a place to stay, try Lofts on Pearl, you'll have easy access to the city, and you'll all be able to stay in one unit.
Lofts on Pearl
92 Pearl St, Buffalo, NY 14202
Rates range from approximately $150 to $350 per night
Travel assistance was provided by Buffalo Niagara Convention & Visitors Bureau. I did not receive financial compensation for this review. All opinions are entirely my own.
What to see and do close by:
– Buffalo NY Boys Trip Adventure Plan
– Doing Seafood in Buffalo NY – Hutch's Restaurant Review
– Watching ALL the Games at once at (716) Food and Sport, Buffalo Canalside