The Canadian province of Ontario is loaded with hidden gems. While many prefer to talk about the hulking metropolis of Toronto or Canada's capital of Ottawa, the rural areas of Ontario are rich in unique things to see and do. One place where small-town Ontario gets it right is its festivals. Ranging from agricultural affairs to massive festivals celebrating music, Ontario's festival scene has something for everyone.
To follow are my top small-town festivals in the province of Ontario (to make things interesting, I did not consider any festivals based in Toronto or Ottawa).
Stratford Festival
An establishment in the Huron-Perth region, the Stratford Festival was first incorporated in 1952. Though it struggled through some lean years in the early days, it has grown to become an internationally adored festival celebrating William Shakespeare and the brilliant plays he gave to the world. A small city located West of Toronto and Kitchener, Stratford, Ontario is home to just over 30,000 people. It is a cultural hub of the area, drawing in many students annually to help promote drama and arts education. In terms of actors who have graced the stage festival, some highlights include Christopher Plummer, Alec Guinness, Sarah Polley, and William Shatner. The festival traditionally runs from April to October.
For a great guide to things to do in Stratford check out this page.
Collingwood Elvis Festival
Now to something that's somehow both more and less dramatic, The Collingwood Elvis Festival is a five-day festival dedicated to The King, Elvis Presley. Taking place at multiple venues around this tranquil Georgian Bay town, the event features countless performances from some of the world's biggest Elvis tribute acts in addition to markets, food, and other activities. Taking place at the end of July, it's also a great time to hit nearby Wasaga Beach, one of the most exciting beaches in Ontario. Collingwood is roughly an hour and a half North of Kitchener.
Hillside Festival
A unique Summer music event, Hillside Festival is as much a quaint retreat as it is a rowdy musical event. Set in Guelph, Ontario on a lake within a conservation area. While the musical styles tend to wane from punk to alternative to folk, the experience of Hillside remains a steady calm as you camp out for a weekend on Guelph Lake. In addition to music, visitors are treated to various art shops and workshops, and local merchants.
Mississauga Italfest
Every August visitors enjoy a celebration of Italian Heritage and culture in Mississauga. The Mississauga Italfest is filled with Italian food, arts, music, crafts and more. Over 32,000 people flock to this fun outdoor festival to try out one of the 50+ food vendors, artisans, exhibitors and crafters in Vendor Ally and to get a taste of the "old country". Visitors can watch tournaments for Italian games like Bocce, or card games like Scopa and Briscola. Walk down through the festival and have your ears be delighted by sounds from Italian bands like Santo California. This premier festival is was named one of the top 100 festivals and events in Ontario. The fact that it is free and promotes family values and features family-oriented activities makes this a great festival for families and anyone who would like to enjoy celebrating this rich and vibrant culture. Enjoy a taste of la bella vita while you are there!
Canada's Largest Ribfest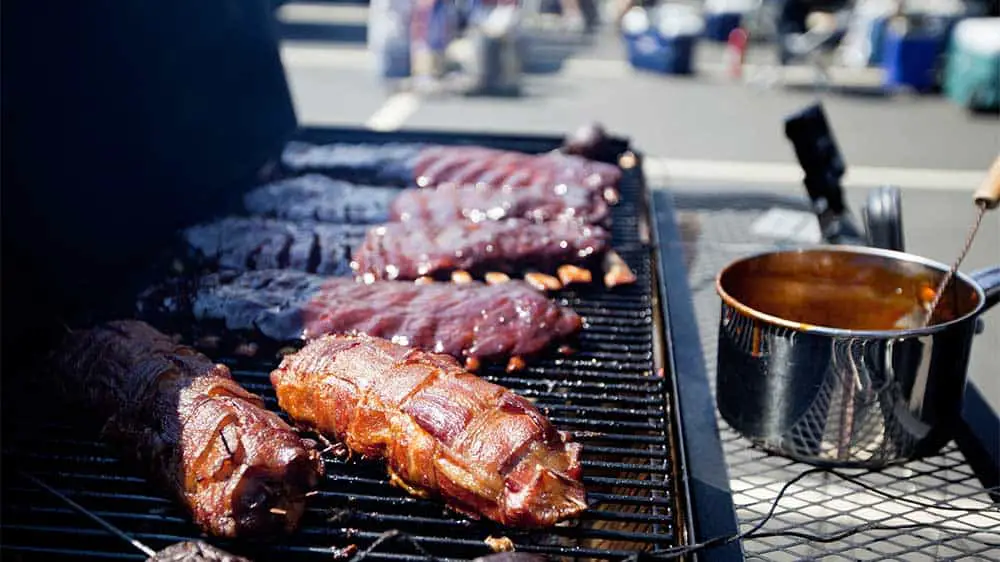 Every Labour Day weekend since 1996, Smith Park in Burlington fills with crowds of meat lovers and the aroma of slow cooked, delicious ribs for Canada's Largest Ribfest. On Saturdays and Sundays carnivores will rejoice as you can eat all the ribs you can for $75. Ribfest is also filled with a wide array of live music from emerging local artists to bands from bagpipers to alternative rock to oldies. It's still the best place to get some great food and enjoy live music with your friends and family. Ribfest is organized by the Rotary Club of Burlington and they donate the proceeds to charity, over 3 million dollars since its inception.
Carrousel of Nations
The Carrousel of Nations is two weekend in June celebration in Ottawa. For the last forty-four years the Carrousel of Nations has been connecting its visitors with cultural experiences from all over the world in one place. This multi-cultural festival takes place in June and features folk arts, crafts and foods from all over the world. The different cultures are celebrated in "villages" throughout the festival and there you can experience demonstrations, arts and food from that particular part of the world. From the Hungarian Village with its spicy goulash and folk music to the Filipino Village with its Adobo Chicken and live art exhibits, there are so many things to enjoy and learn here.
Niagara Grape and Wine Festival
Wine lovers flock to historic Montebello Park each September to celebrate the harvest at the largest and oldest wine festival in Canada. The Niagara Grape and Wine Festival features over 100 wines, amazing food and live entertainment (100+ events!) over two fun-filled weekends. Enjoy a parade, a celebrity luncheon, vendors and in 2018 they added a partnership with the Chinese Harvest Moon Festival. You can also add on to your experience with the Discovery Pass Program where you can sip and savour local cuisine paired with local wines at wineries across the Niagara Region. For those travelling into the festival from out of town, there are a host of quaint bed and breakfasts that will give you a place to rest and recharge.
Telling Tales Festival
The Telling Tales Festival is held at the Westfield Heritage Village in Rockton. This festival focuses on the love of reading and the importance of literacy in Ontario communities. They join authors, illustrators, musicians and storytellers from diverse communities around Canada like the English, French and Aboriginal in this one day festival. This is a great family-friendly event that is geared towards readers of all ages, especially those in the early stages of reading. The setting is ideal as Westfield Heritage Village is a living history museum situated on 363 acres and features over 35 historic buildings.
Some other Ontario events include:
– The Chippewas of Rama First Nation Pow Wow, Orillia, Ontario
– A Starry Night with Shine Juice Bar and Streets Alive Orillia
– 5 Reasons to Check Out Toronto's Festival of Beer