Canada is often considered one of the last great frontiers with a history of exploration, fur traders, and railway expansion. One of my favourite tour guides often says that Canada is a "little more Wolf of Wall Street and a little less Quest for Fire." Canada is a country that has built its legacy on industry, and being the centre of western Canada, no other city represents this than Winnipeg, Manitoba.
In the 1900s, Winnipeg was known for being the "last stop" before venturing into Canada's frontier. This sleepy city was the third-largest in Canada and was dubbed the "Chicago of the North" with its beautiful buildings, its bustling newspaper district, and the first electric streetcars in all of Canada. One defying characteristic of Winnipeg was the 10,000 single men.
A lot has changed since 1900. The city is no longer the booming centre of industry it once was, and the beautiful architecture of the past is what makes the city famous in the present. More importunately, the bars on Main Street have moved on, and the hordes of drunken men have changed their interests to quality over quantity. Well, for some at least.
I have been coming to Winnipeg since 2014 to find what makes the city tick, and every time I visit, Winnipeg has only gotten better. The city became so enticing that in November 2019, I decided to move here and join the throngs of single men looking for love, drink, and adventure.
When I first wrote this "Guide to Winnipeg" for Calculated Traveller in 2015, I thought I had created a definitive guide for the distinguished man. As the years go by, lists and suggestions need to be updated. However, my modern-day gentleman's rules remain the same. A "Gentleman" needs to have good grooming, good sense of style, and a good, if not great, sense for where the city's best cocktail is. Most importantly, he needs to be willing to learn, get better, and grow.
Gentleman's Guide to Grooming in Winnipeg Manitoba
In my 20s, I thought a good haircut was to be found in a shop covered in artwork with tattooed barbers and exotic hair care products. Don't get me wrong. These places still exist. Hunter & Gunn on Broadway or SAINT in the Exchange have what you want to look for a haircutting experience.
But, sometimes you need a simple haircut by a skilled barber. One of my favourite places in the city is Phil's Barbershop. For $10, you get transferred to the 60s in this neighbourhood shop with a great Italian barber who knows how to make you look great. To be clear, Phil is old school! But that's okay. Just show up, wait for your turn in the chair, and you'll leave looking sharp!
If you want something more, you can't go wrong with Zizu Barbershop. This hidden gem on Vaughn Street behind the iconic Hudson's Bay (HSBC) building is excellent. Here, a mostly Ethiopian and Eritrean team of barbers style and cut to perfection. Since I have a beard, I can attest that they can sculpt you into a Greek god for $30. How is that not great?
Gentleman's Guide to Dressing in Winnipeg
Unfortunately, unlike other capital cities, Winnipeg does not have a "high street". No high-end boulevard or apparent signs of luxury really, but if you look hard enough, you can find it.  On Broadway, you can find the Hanford Drewitt building. It's not only architecturally stunning but has a fantastic array of men's wear. Hugo Boss and Eton pocket squares are hard to find in Winnipeg, but if you need a personal touch and luxurious style, go no further.
For someone like me who loves to look sharp, a Hanford Drewitt is indispensable. Come on, Harry Rosen cannot get all the business, but Winnipeg is a "rough around the edges" kind of city. With this said, the opportunity to look dapper is around every corner.  Vintage Glory and Vantage Vintage are both fantastic spots to find oldies but goodies. Vintage Glory has something for everyone and a good collection of eclectic but fabulous finds. Vantage Vintage tends to cater to a female demographic but contact them in advance to see if they have what you want available. I love the owners and how they go out of their way to assist or offer good conversation.
Across in the Exchange, you will also find The Haberdashery with a great selection of hats from winter styles to fabulous fedoras. Furthermore, they have locally made pocket squares, ties, beard oils, including a very affordable Cuban cigars selection. As if this store could not get any classier, Luke, the owner, even offers a shoeshine service!
Gentleman's Guide to Drinking in Winnipeg
At first glance, Winnipeg does not seem like a beer and cocktail heaven, but with a selection of microbreweries, distilleries, and expert mixologists, it is. What I find especially exciting is the mix of old favourites and new players to the scene.
Follow along carefully, and don't spill your drink along the way.
For a classic menu, make your way to Rae and Jerry's Steakhouse. This traditional steak house feels like a scene straight out of Mad Men. A red shagged rug, a cocktail bar with bright orange seating, and beautiful wooden tables for fine dining cuts a handsome figure. A night out at Rea and Jerry's is not the cheapest though their lunch special is amazingly affordable. If you want the best shrimp cocktail or comfort food, like meatloaf or onion rings, to die for, go no further. Food aside, where this establishment shines is in its classic cocktails. Rae and Jerry's is the best place to have a real dirty martini, old fashion, Rob Roy, or Tom Collins. You don't mess with the classics.
For more experimental cocktails, I would head downtown. Right before you arrive at Portage Avenue and Main Street,  you will see the Tipsy Cow.  This unassuming burger joint has two great things to its name. First, in my opinion (It is okay to disagree. Please don't kill me. Just put your choice in the comments please), they have the best burgers in the city. Second, they have some of the most exciting cocktails in the city. If you prefer something a little more normal, they have the best Caesar infused with dill vodka in the city!
After a drink at the Tipsy Cow, I would head right into the Exchange District with its Chicago style architecture and artistic feel. First, begin at the King's Head Pub, which is the community centre of the neighbourhood. After you drink almost a litre of their house lager, move onto Little Brown Jug Brewing, one of the most famous and prominent microbreweries in the city.
Before we head to the entertainment area in the Exchange, we have to stop off at the Amsterdam Tea Room and Bar, a Dutch-themed bar owned by a Scotsman. A mix that complements each other perfectly, just like their alcohol-infused teas. The team at the Amsterdam Tea Room is not only friendly but skilled. This establishment serves some of the most delicious food in the city ranging from rabbit and seafood to perfectly roasted vegetables. They also make one of the best espressos in the city.
We continue our adventure to one of the best distilleries in the world. Patent 5 Distillery is a fantastic place, architecturally, design and product-wise. Located in an old stable building, the interior of the distillery is decorated with the beautiful woodwork leftover from the St. Regis Hotel, giving them a heritage designation in the city. Though the décor is not what we are here for, it's the spirits. All great gentlemen need to know their spirits, think shaken, not stirred, and Patent 5 makes the best gin and vodka in the country. Their unique parried style of distillation makes for an absolutely delicious product. Ownership team Dinah, her husband Brock, and partners Mike, and Mike (Yes, 2 of them) also give fantastic tours. If you are interested in mixers, Patent 5 also makes their own tonic. I hate gin, and I hate tonic, but I love their gin and tonic.
Next to Patent 5 is one of the most interesting breweries in Winnipeg, La Brasserie Nonsuch Brewing Co. Named after the famous Hudson Bay Company exploration ship, Nonsuch has a rotating tap and a delicious assortment of strong house beers, so you cannot miss this stop if you visit the city. In addition to great drinks, the food is fantastic. Charcuterie plates, gourmet pates, and even warm olives, which are utterly delicious. All locally sourced, hand-picked, and delicious. My one caveat about this place is that it is a little like Bradley Cooper's character in the movie, Burnt. Customer service online or in-person can make you feel like you're talking to a prima donna chef recovering from a dark past. But damn, they could cook gravel, and it would get a Michelin star from me.
This little adventure will end at the Forth Café. Keep your eyes peeled because if you don't look hard enough, you may miss it. Once you open the door and head down the narrow steps, you enter what feels like a Prohibition-era bar. Here, you will meet Lucas, the bar manager, and his incredible skill to mix a cocktail. My favourite item on their menu is an opportunity to tell Lucas what kind of flavours you like and have him make you a unique cocktail. Nothing is better than having something made entirely for you.
PRO TRAVEL TIP: Forth Café has a rooftop patio where beer, wine, and simple cocktails are served.  The perfect end to a hot summers day is a cold beer, a sunset, and a view of the city of Winnipeg from this spot. Book early as the rooftop fills up quickly.
Enriching a Gentleman's Mind in Winnipeg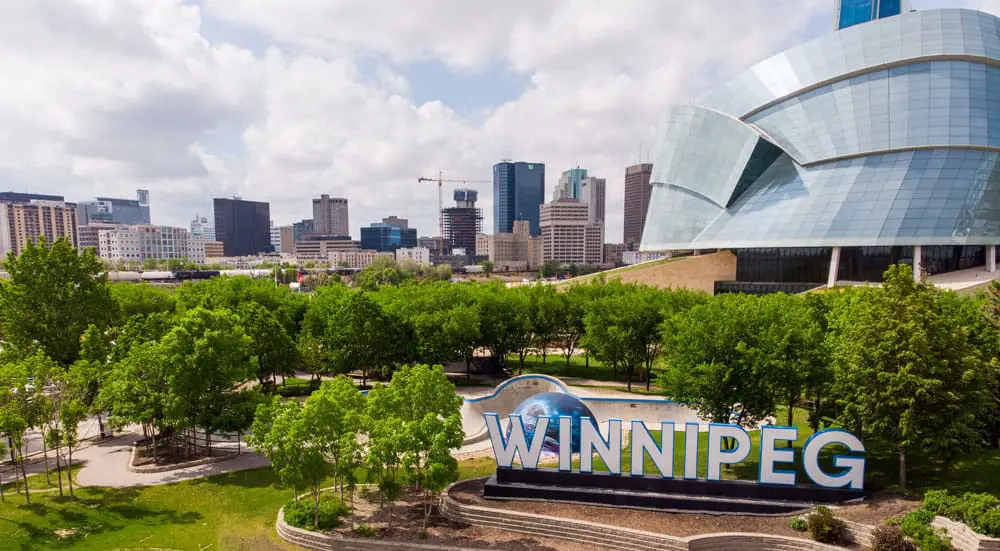 As I stated in my 2015 article, having a gentleman's mind is both a question of education and state of mind; this still rings true in 2021. For those searching to enrich their mind, you should go no further than Winnipeg. For art, we have the famous Winnipeg Art Gallery, or WAG, which will soon open the largest Innuit Art Gallery in all of Canada. 
Winnipeg has the only national gallery outside of Ottawa, the Canadian Museum for Human Rights, an outstanding achievement. Though they have been in the news lately for their shortcomings, the museum still represents something we should all strive for.
Lastly, the Manitoba Museum is one of the best museums in the country for local history with its scientific exhibits, wildlife recreations, and fantastic historical dioramas. Their most prominent display is the Nonsuch HSBS ship's recreation, which was built in England, sailed to Canada in the late 1960s, and finally ended up in the museum.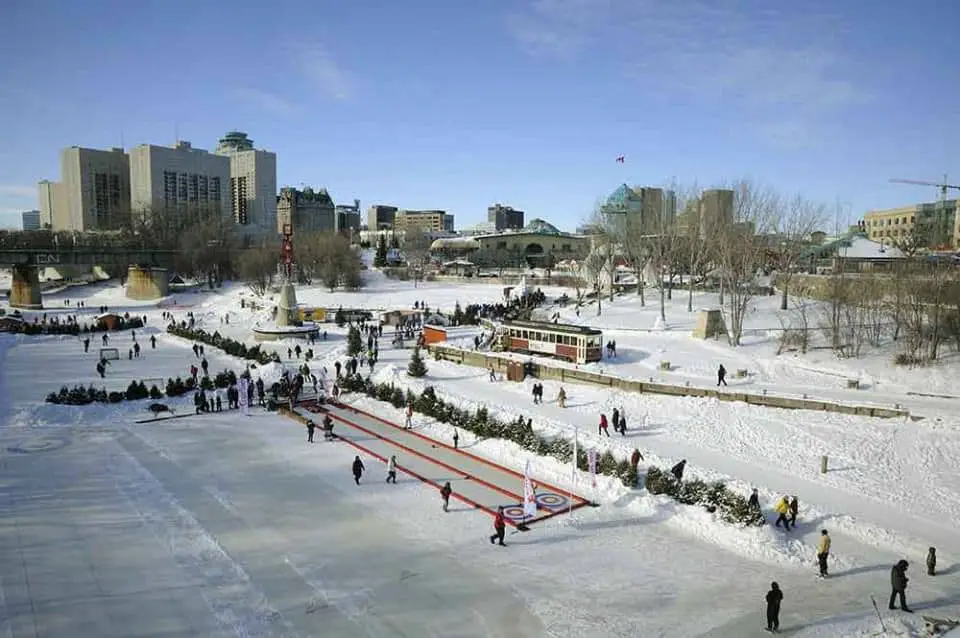 These sights are known to all, and what a true gentleman will do is go out of his way to find new experiences. One of my favourite discoveries in the city was the Ross and Seven Oaks House. Both of these gems are located in the north end of the city. The Ross House was the first post office in Western Canada. The Ross family was a major player in early Winnipeg and has left their mark on the city. The Seven Oaks House is also a great example of a prairie cottage with a prestigious family attached. Both locations offer local walking tours and tremendous amounts of history.
Bike Winnipeg offers some of the most comprehensive tours in the city and the most informative guides for those who want a more active adventure. They also provide extensive tours of almost all the city's neighbourhoods, including art-themed and environmental advocacy tours. Both Bike Winnipeg and Ross and Seven Oaks House are nonprofit endeavours that provide fantastic service and a great experience. For those wanting to stay in the city and explore by foot, the West End Biz has an incredible mural. The Exchange Biz runs a fantastic series of history tours covering local sights, the general strike of 1919, and some of the area's most deviant figures.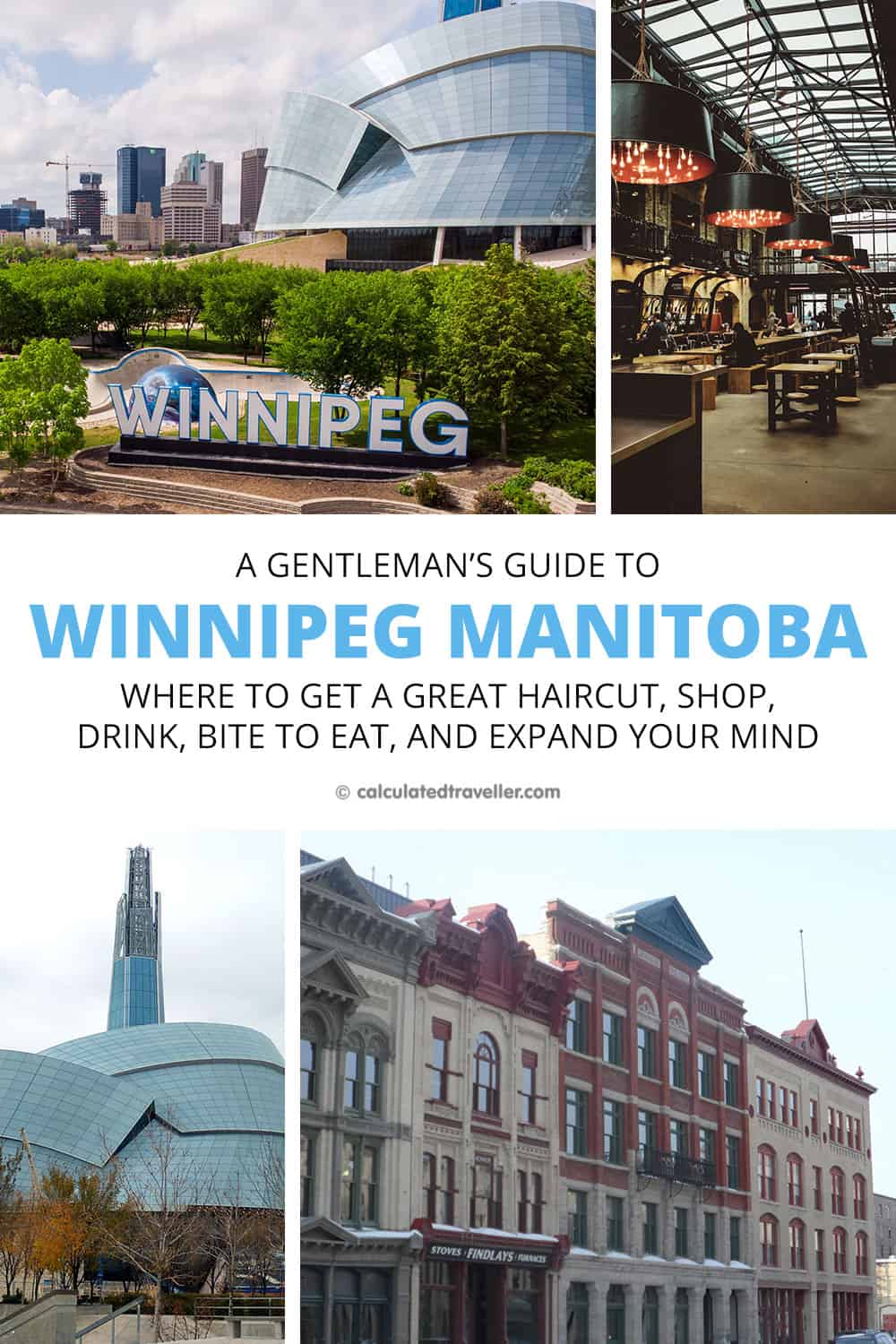 To conclude, I want you the reader to take away that Winnipeg is not a thriving metropolis or a cool city in any way that is close to conventional. Though these things don't prevent it from being one of the most incredible places in Western Canada, you sometimes need to remind those who live here. Winnipeg offers a kind of cool only the city and its inhabitants can offer. In my opinion, there is no better place with classic buildings, beautiful street art, independent businesses, and friendly people. In the city of Winnipeg where men typically don't dress up in suits, most prefer vintage flannel and cool boots to make you sharp instead. More importantly, knowing where to get a good drink and explore the city is what makes you awesome.
Winnipeggers are fiercely passionate of their city, and like everyone else in the world, Covid-19 is making the city suffer. Small businesses have no foot traffic, restaurants cannot open or must rely on delivery, and the great museums are closed. 2021 will be a better year for gentlemen and travellers alike, and I hope that I have enticed you to visit. Until the day we can travel freely again, order online, support your local business, and love your city. It is the gentlemanly thing to do!