The quiet calm water is like a mirror reflecting the alien-like trees that surround us.
Our kayak slowly breaks through the reflection on the water sending the trees to dance and shimmer as our little group of kayakers explore Shingle Creek on the outskirts of Kissimmee in Central Florida.
There is no sound of the cars driving on nearby Hwy 192.
No views of the many tourists that flock to Orlando.
No sound of the rollercoasters in the theme parks.
Just silence.
At Shingle Creek Park in Kissimmee Florida, there is Silence.
Located in the headwaters of the Everglades, Shingle Creek Regional Park is a small river waterway named for the wooden shingles made from the Cyprus trees harvested from the water's edge.
It's the perfect escape from the hustle and bustle of Kissimmee / Orlando, and something I didn't know existed or expected to find deep in the land of Mickey.
What did I see?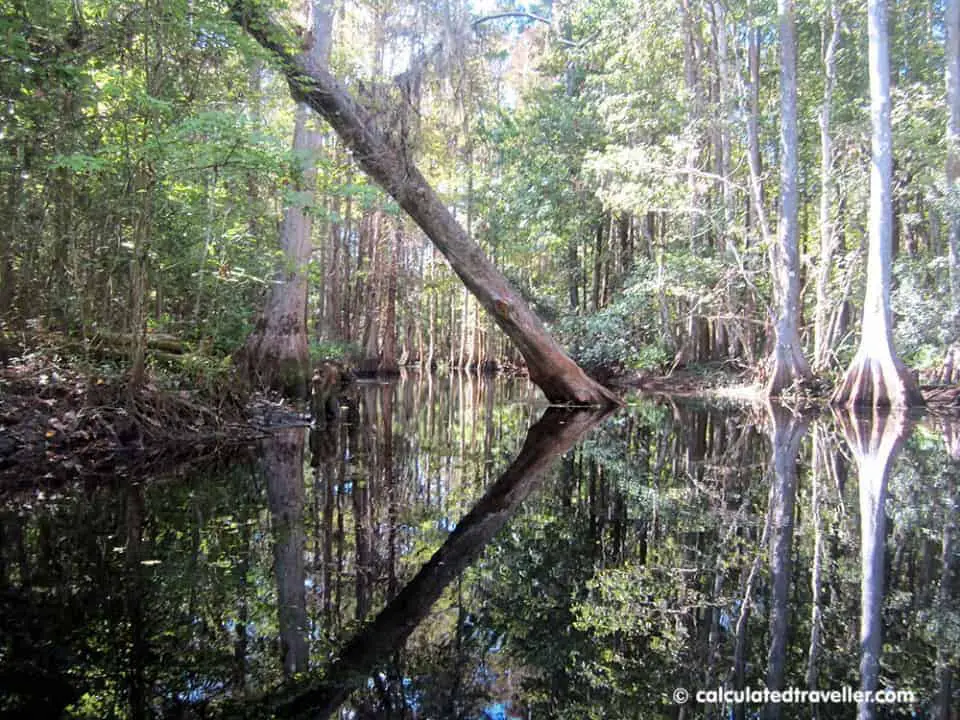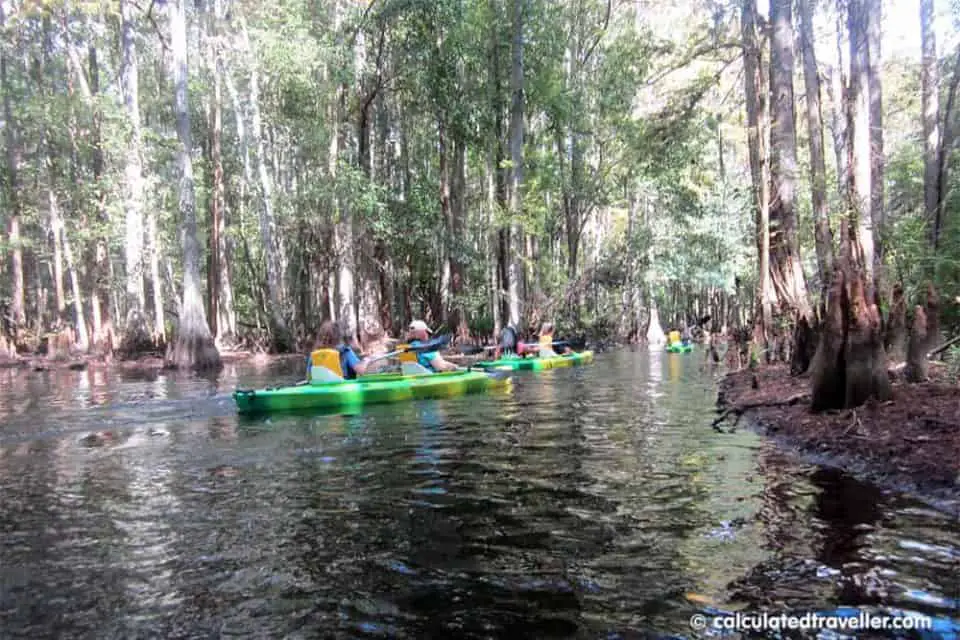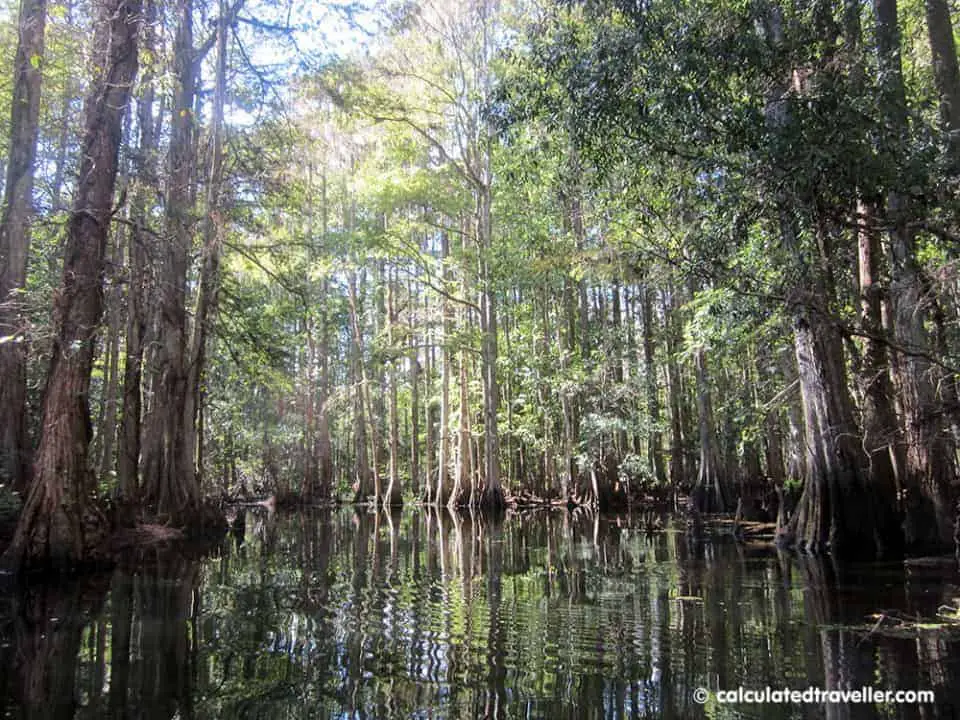 But listen carefully, and you'll hear the bubbles of the water and sometimes the breeze as the leaves rustle through the cypress forest.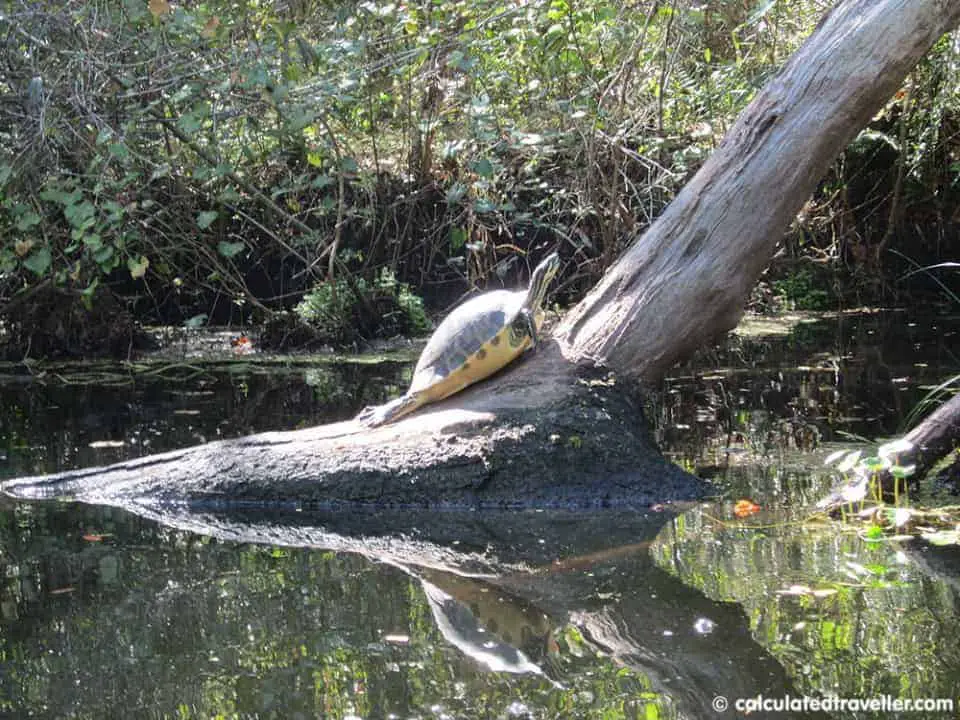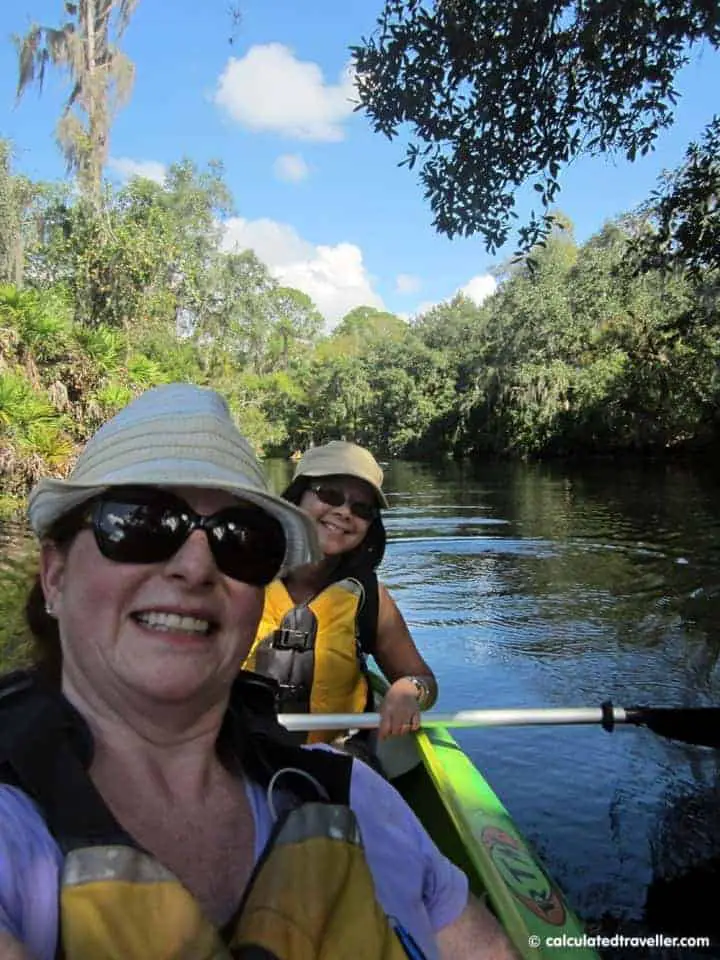 Shingles Creek Kayaking Tips
Bring sunscreen, insect repellent, camera, hat, cell phone, water.
Stay away from the wildlife and do not feed the alligators, turtles, birds.
Best to leave valuables at home. There are no lockers.
Paddling Center has a limited number of waterproof bags available but best to bring your own.
Try and stay quiet throughout your journey so that you don't scare away the wildlife.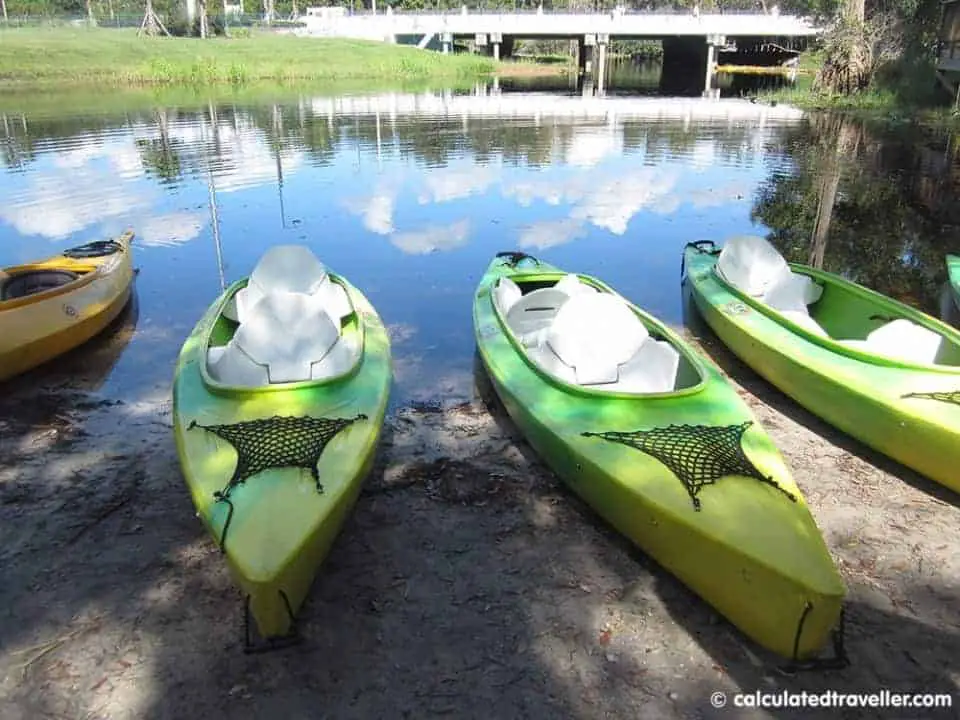 The Paddling Center at Shingle Creek
4266 W Vine St, Kissimmee, FL 34741
http://paddlingcenter.com
Kayak rentals include paddles and personal floatation devices.
No prior paddling experience is necessary. Instructions are provided.
Guided kayak tours are also available.
Tandem kayaks (2 people) and single kayaks are available.
Shingle Creek Canoe and Stand-Up Paddle Board rentals are also available.
Open: 7 days a week / 8am to 7pm Summer & 8am to 5pm Winter (daylight savings).
There are also motorised boat tours of the area available as well as hiking and biking trails.
Do yourself a favour the next time you plan a trip to the Orlando area with the family. Take a break from your visit with Walt Disney and experience miles of natural Kissimmee Florida marshlands.
Travel assistance provided by Experience Kissimmee. As always, the opinions expressed in this post is entirely my own.
Looking for more adventures in Kissimmee?
– Medieval Times Dinner & Tournament – Orlando, Florida
– Global Resort Homes. Renting a Vacation House in Orlando Florida
– Review: Gaylord Palms Resort and Convention Center Orlando Florida
Looking for more kayaking adventures?
– Kayaking Ellicott Creek New York with Paths Peaks & Paddles
– 1000 Islands Kayaking in Thousand Islands, Ontario: Paddling back through history