"The term "pow wow" comes from an Algonquin word for "medicine man" or "he who dreams." A pow wow gathers people together to celebrate life. It does this through song and dance, ceremonies, rituals, and displays of hospitality and unity. Its songs and dances evolve with each generation. Pow wows are not a re-enactment of a cultural past. They are the artistic and spiritual expression of an evolving people." – source Collections Canada
My adventure started with a simple phone call from my friend Sharon.
"Hey Mary, do you want to go up to Orillia for the weekend?"
"Sure! What are you thinking, hang out at Rama and play some slots?"
"Yes, Rama, but not Casino Rama…"
The Chippewas of Rama First Nation community, located 90-minutes north of Toronto, Ontario on the eastern shore of Lake Couchiching, consists of approximately 1,500 members with about half of the members living on the reserve.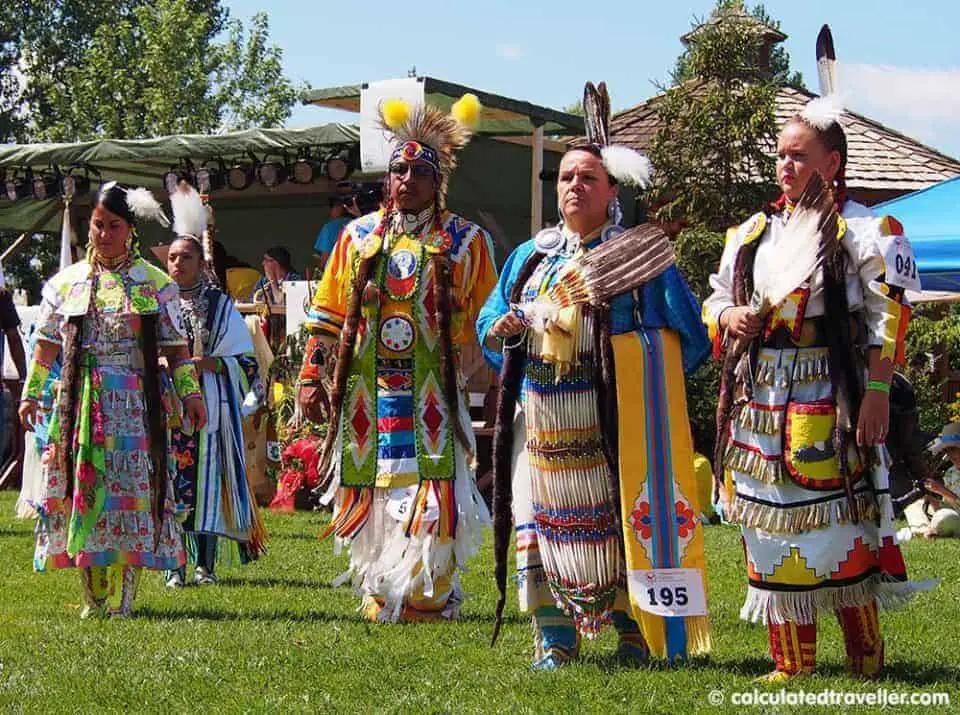 According to the Chippewas of Rama First Nation website:
" Throughout our history, the Chippewas of Rama First Nation has been known as a caring, sharing people, and our Chippewa territory, " the gathering place", where travellers rested before continuing on their journey, where great meetings were held and important agreements signed."
I have to admit; I'm a bad Canadian. I know nothing about First Nations people in Canada. I'm sure we studied their culture when I was in high school, but any knowledge that I had is long forgotten.
Super excited to discover (or re-discover) something new and always up for a trip with a friend; I wholeheartedly said, "Yes, count me in!"
The Chippewas of Rama First Nation Pow Wow Grand Entry
We arrived at the event in time for the Grand Entry, found a spot on the grass for our blanket and waited for the start of the festivities.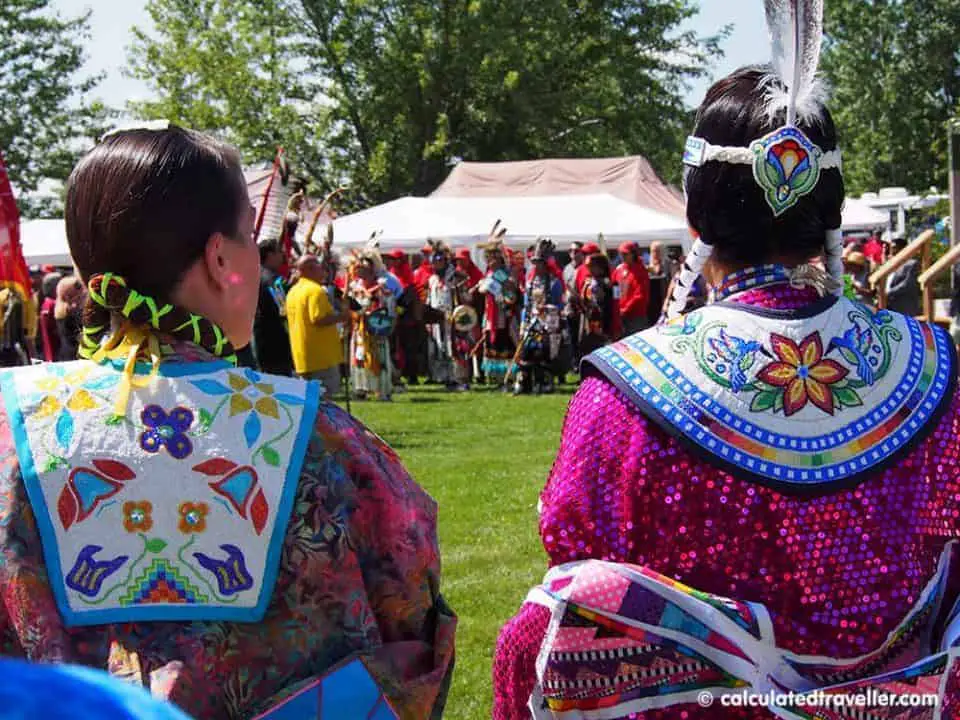 The traditional regalia were gorgeous with their intricate beadwork and fine details.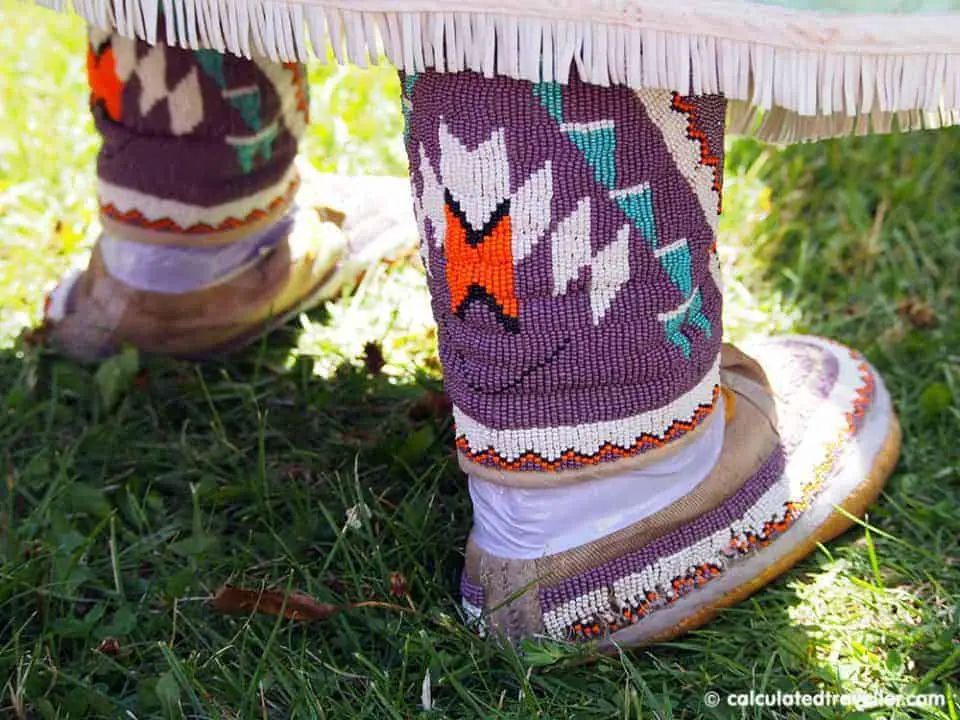 The rhythmic sound of the drum circle and singing was mesmerising.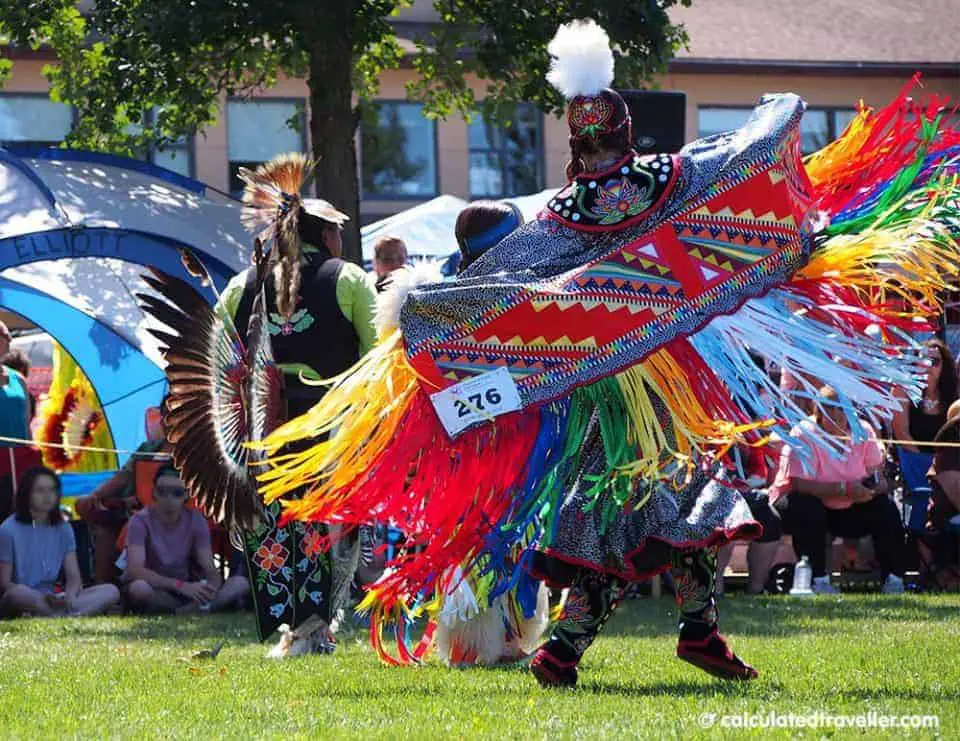 The dancing was beautiful.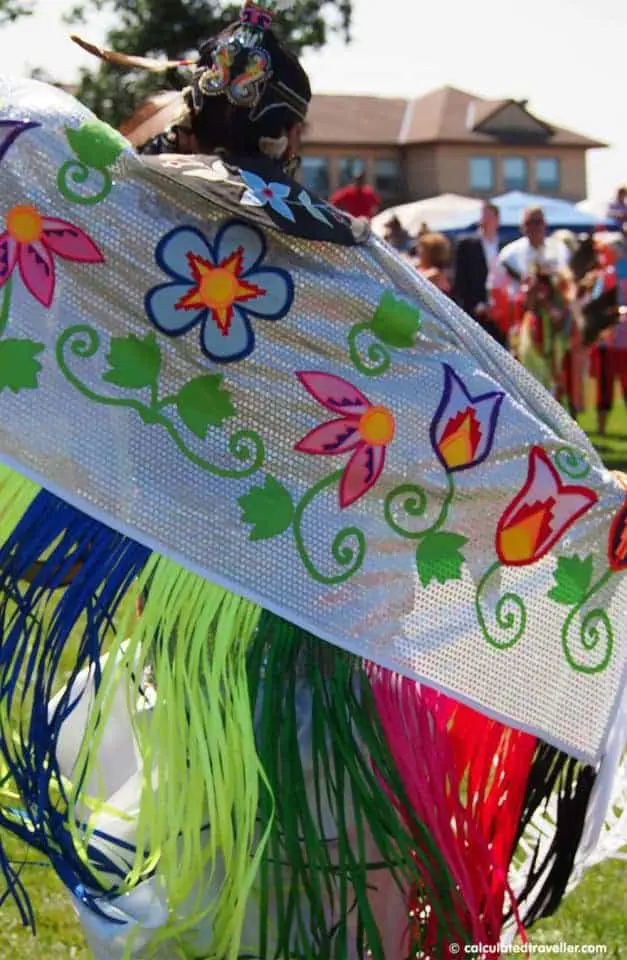 There are vendors throughout the venue selling crafts, artwork, carvings and beadwork, as well as food and drink stations with traditional aboriginal food for sale.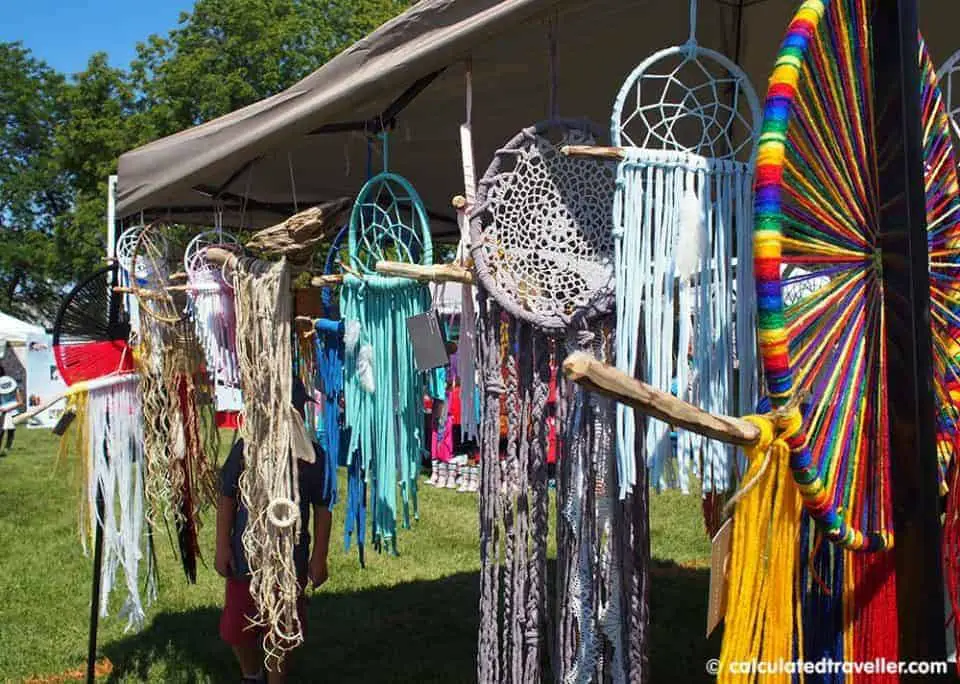 After watching and enjoying the experience immensely, I wanted to learn more about the traditions and culture of the First Nations people in Canada.
I do wish that there were some narration or commentary during the Grand Entry as to the meaning of the movements in the dances and the symbolism of the patterns in the traditional clothing. The programme provided at the entrance had no explanation and only stated the schedule of events.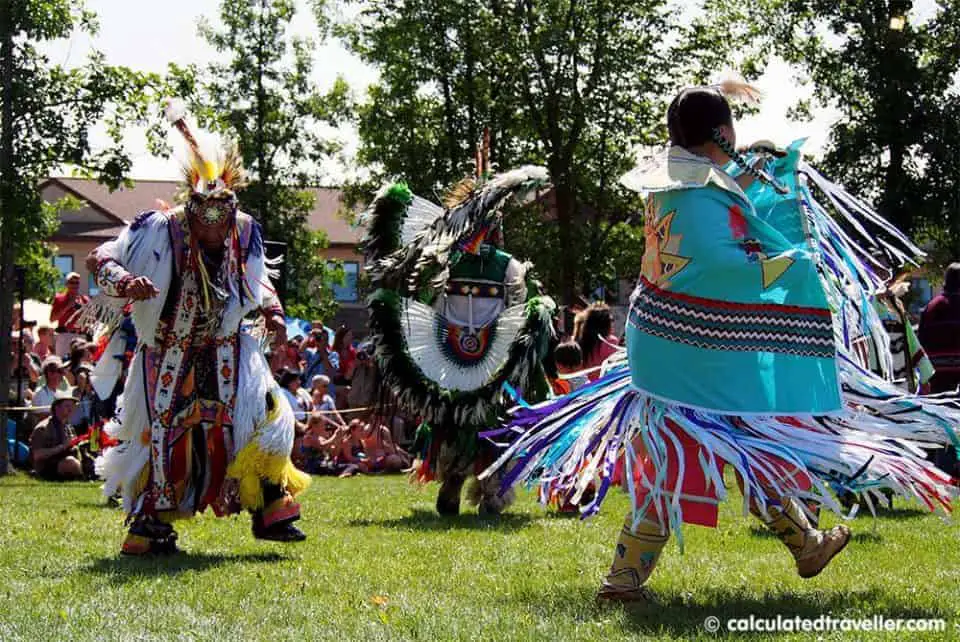 Pro Travel Tips for attending a Pow Wow
Make sure to bring a camera
Bring a blanket or a lawn chair
Wear sunscreen and a hat
Bring cash for any purchases
No pets are allowed
Note: The photos and video contained in this article are from the event held August 22, 2015.
Travel assistance was provided by Orillia Lake Country. All opinions are entirely my own.
For more adventures in Orillia check out:
Mariposa Market – An Orillia Ontario Tradition
A Starry Night with Shine Juice Bar and Streets Alive Orillia