For almost 30 years the Mariposa Market has been a regular stop for vacationers, cottagers, and locals to the Orillia Ontario area.
A family business operated by three siblings, the Mariposa Market started as a small bakery and has grown over the years into three establishments; the Market itself, Apple Annie's fine chocolate, candy and giftware shop, and Apple Annie's Coffee Shop.
Skip the diet when visiting Mariposa Market
I had the pleasure of visiting for the very first time one summer's day and spent the entire time inside the market drooling. My eyes eagerly ate in all the baked goods. For the sake of my diet, I had to limit myself to choosing 1 item from the bakery counter as a treat but I did leave with something to bring home to hubby (and of course stole a bite when he wasn't looking).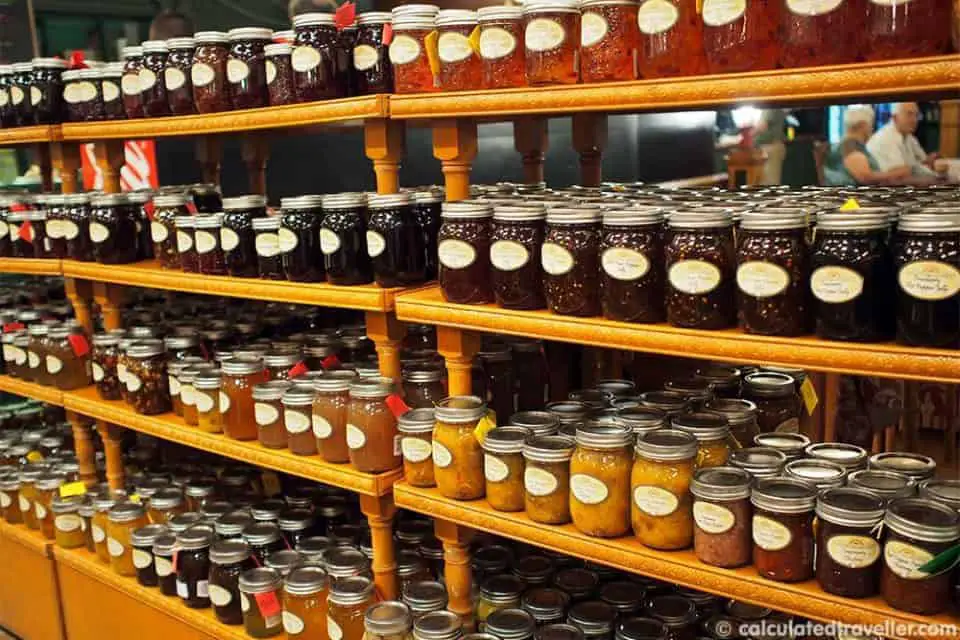 The market has a ready-to-eat counter serving fresh quiches, meat pies and soups should you wish to dine in making it a great pit stop if you are only travelling through the area. There is a seating area for you to enjoy your meal.
Mariposa Market is also a great place to pick up savoury and sweet pies to bring back with you to the cottage or home – just heat and serve with a side salad and avoid the cooking.
Head down the stairs of Mariposa Market to Apple Annie's
While upstairs offers baked goods, jams and preserves, Apple Annie's in the downstairs level of the Market sells fine chocolates, candy, fudge, kitchen gadgets, Canadian Pottery, and natural soaps among other things.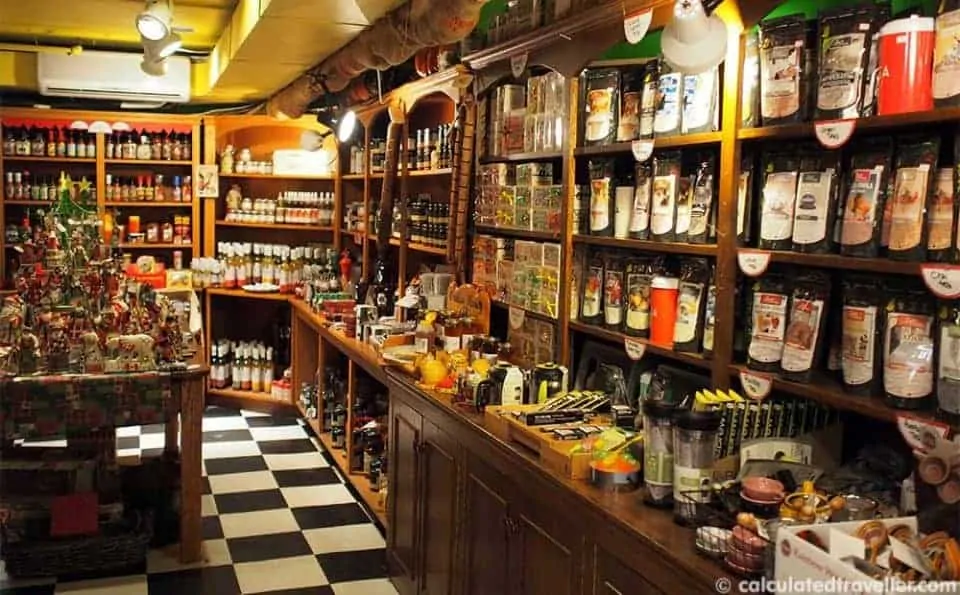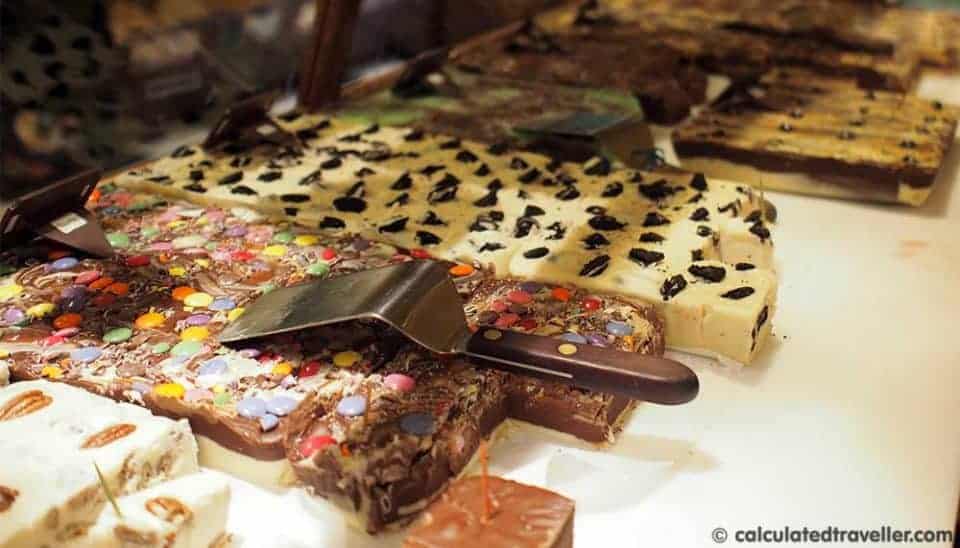 The pottery is my personal favourite. I love the different colours and patterns of the various glazes.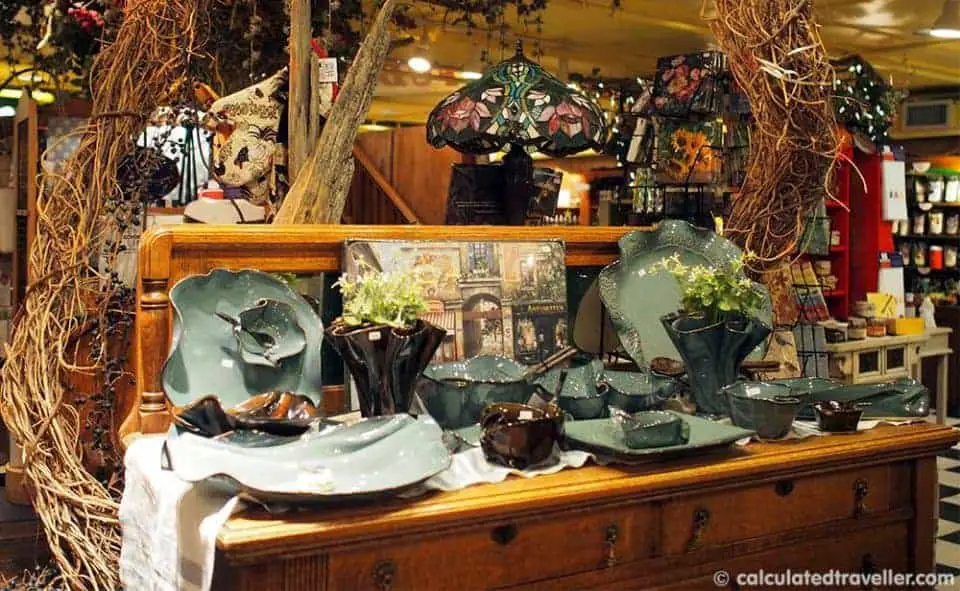 Apple Annie's Coffee Shop
If you have zero will power and want to avoid the temptation of all the baked goodness that is Mariposa Market but still want a little treat, head over to Apple Annie's Coffee Shop located next door to Mariposa Market.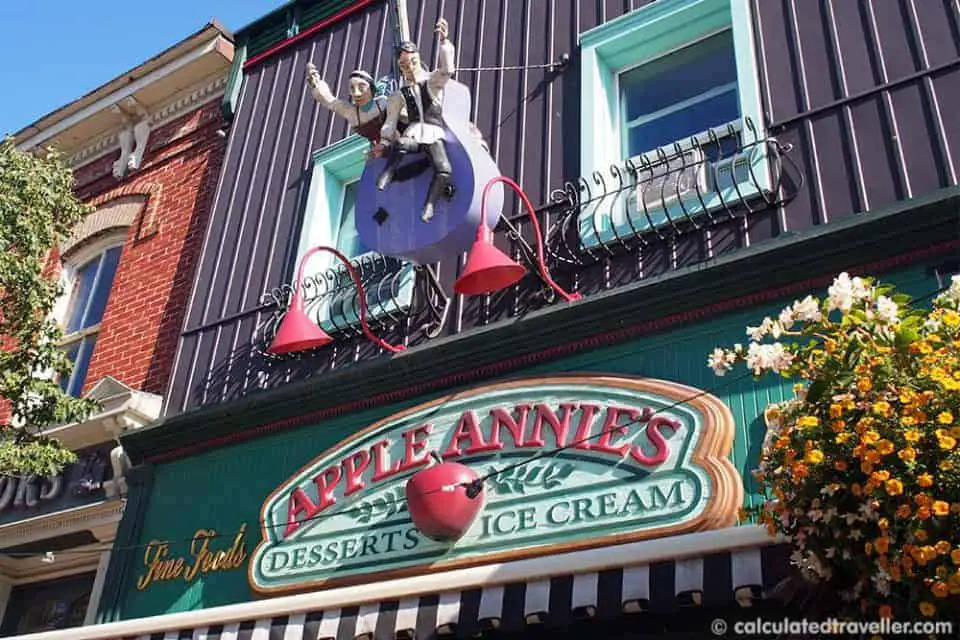 With a relaxed coffee shop vibe and original art on the walls, you can enjoy a gourmet coffee, tea or drink. There are pastries for sale but the selection is limited so hopefully, you won't be as tempted to overindulge! If you are like me, this is wishful thinking but at least you tried right?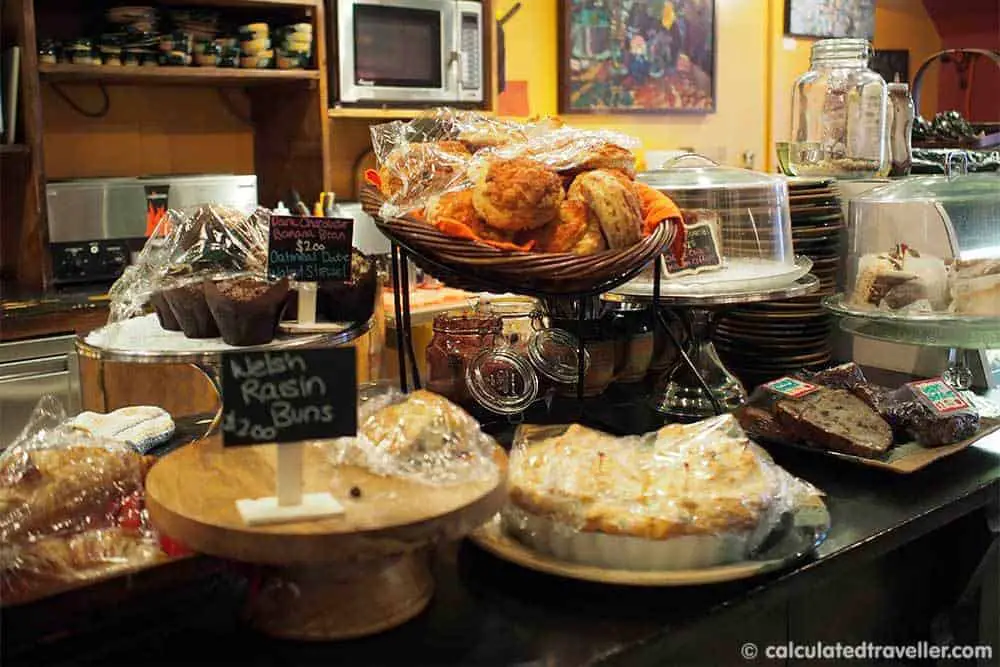 If you are a lover of homemade sweets (and savoury) pastries and find yourself in the Orillia area, do plan a visit to the Mariposa Market and make sure you come hungry.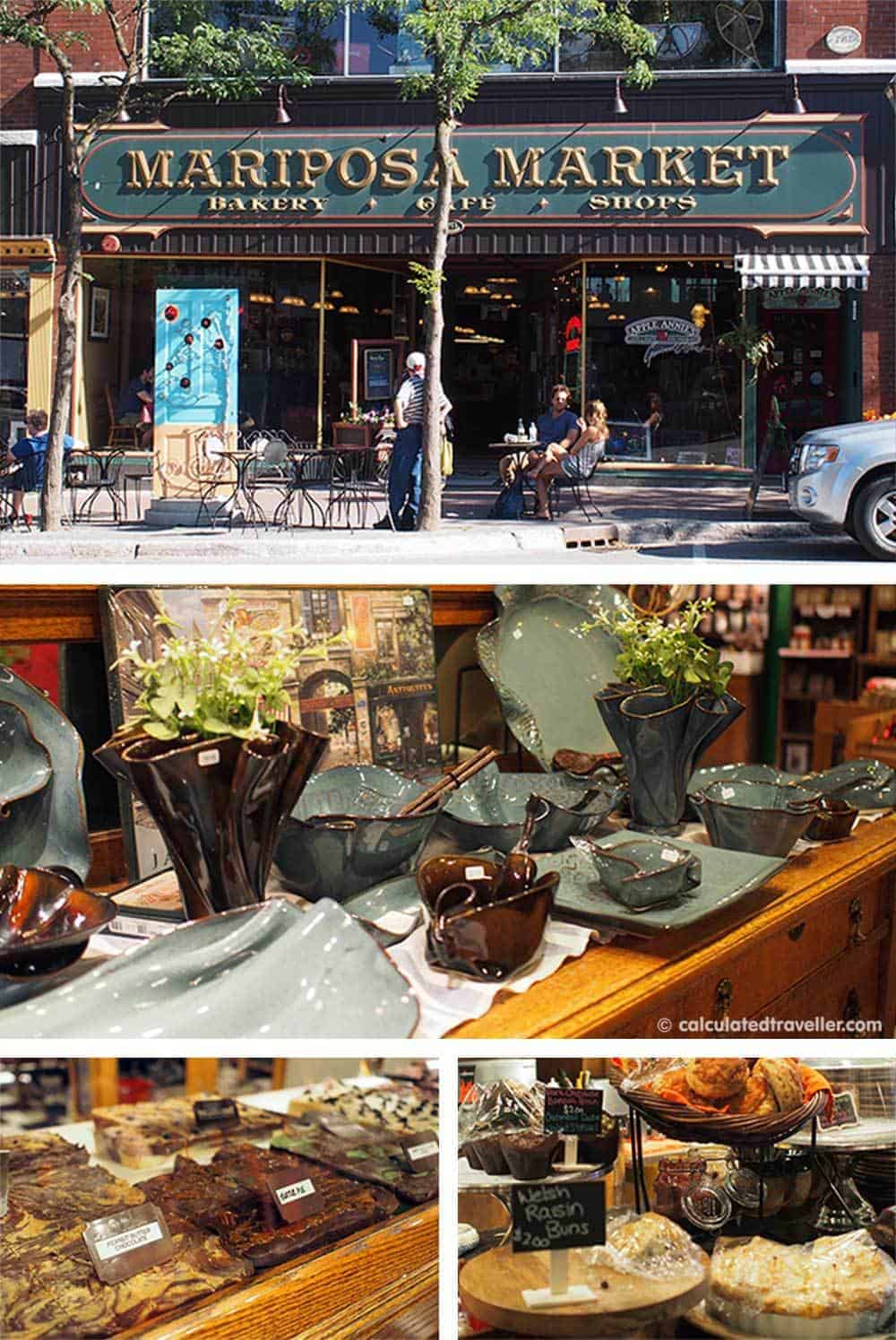 Mariposa Market
109 Mississaga St. East, Orillia, Ontario L3V 1V6
Read more about the area:
The Chippewas of Rama First Nation Pow Wow, Orillia, Ontario
WWOOF-ing it at Scales Nature Park in Orillia Ontario
A Starry Night with Shine Juice Bar and Streets Alive Orillia