It's 32 degrees Celsius in Kissimmee Florida today and I'm cool as a cucumber in my Icebreaker Merino Wool shirt.
Stop the presses! The temperature is that high in Florida and you are wearing merino wool in hot weather??
Yes, you read that correctly.
I am surprised as you are but that's the exactly how I felt while I was wearing my merino wool shirt.
I've been reading a lot about merino wool the last year especially when it comes to keeping myself warm but the word "wool" PLUS the word "cool" normally doesn't compute.
I've had experience with merino wool before. In fact, I own 2 jackets as well as a few sweaters and base layers to wear in the cooler months of the year but I've never worn merino wool in the hot sun before.
Merino wool or a merino sheep for that matter is entirely different from regular wool / regular sheep.

Why not just wear a regular cotton t-shirt?
When it comes to wearing merino wool or cotton, definitely go with the wool as it will wick moisture away from your skin and keep you cool. Whereas with cotton — once it's soaked through – its wet and clammy.
Check out this video from Icebreaker Merino that explains this "natural technology" from New Zealand and why it's the perfect material for lightweight travel clothing for hot climates.
The weight of the fabric in grams/meter2 dictates the amount of warmth. When looking at how many grams to wear for hot weather Icebreaker Merino provides this guideline for their clothing:
120-135 = Featherweight – best for warm to hot conditions
150-170 = Ultralight – versatile for all season
I was sent 2 "super-fine" warm weather Icebreaker Merino Wool shirts to test out and here's what I found.
Size XS to XL
Colour: Black / Metro Heather
100% Merino Wool Knit
150gm Ultralight
Classic polo neckline with deep placket and button closure, flat knit rib collar, set-in sleeves, drop tail hem for added coverage, contrast color interior stitching
At first, I thought yikes I'm going to overheat if I wear a black shirt as I normally wear light colours to stay cool in the hot Florida summer sun.
But in reality, the black colour proved to be a wise choice while eating my way around the Epcot International Food and Wine Festival. The black colour is very forgiving in terms of food stains and generally, makes you look and feel slimmer (an important thing when you are being a glutton).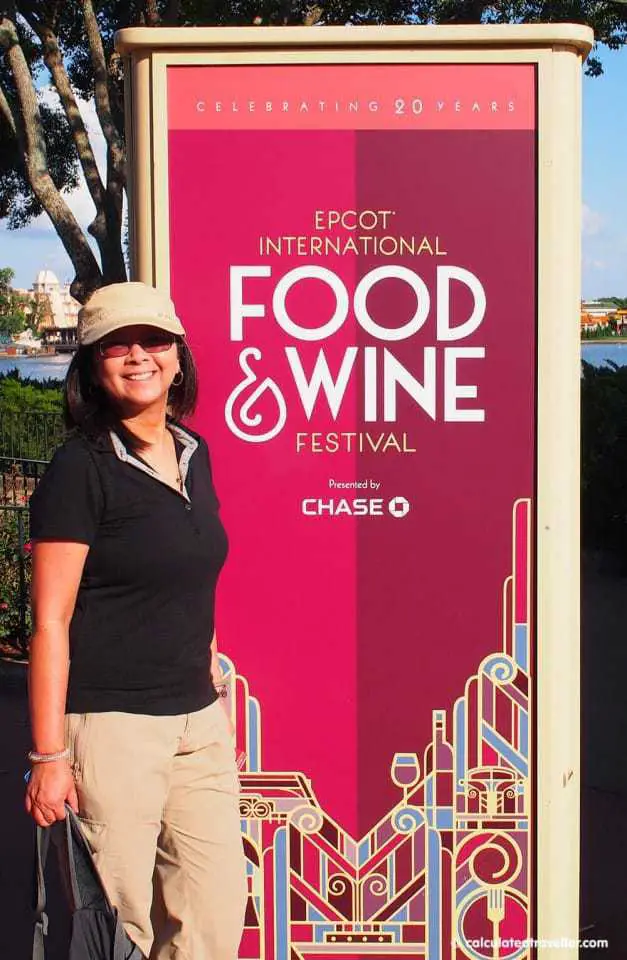 I'm really happy with the amount of stretch, the fit, and the general appearance of this shirt. The polo style allows for more versatility in terms of where and when I can wear it as opposed to regular collarless Icebreaker t-shirts as it can be dressed up or down.
Tech Lite Short Sleeve Polo Pro
Naturally anti-bacterial
Breathable
Odor Resistant
Stretchy
Not itchy
Fast air dry overnight
Easy wash in the machine or by hand
I've only washed my Icebreaker Polo shirt twice and both times it came out really well. I was worried that the black color would start to fade but so far so good other than some minor fuzziness (see Con below) it still looks brand new.
Icebreaker Wool Tech Lite Short Sleeve Polo Con
After a couple of washes, the finish of the wool fibers started to look a little fuzzy. I've since done some reading on the Icebreaker website and discovered this Icebreaker Clothing Care Guide with lots of care tips that explains that the fuzz is natural and is caused by short wool fibres coming to the surface of the fabric. Icebreaker Merino suggests I wash the shirt with coarse fabrics like jeans to prevent the fuzz and any pilling so that's what I'll do next. Honestly, I'm the only one who noticed the fuzz and it's only because I'm being picky while doing this review.
For the most part, I stayed cool while wearing the polo shirt except for my back where my backpack was preventing my body and shirt to breathe.
Price tag is a bit high for this hot weather polo shirt
---
Size XS to XL
Colour: Sweetpea/Alpine
100% Merino woven with mesh eyelet 87% merino / 13% Nylon
120gm Featherweight
Set-in sleeves, center front placket with snap closure, chest pocket with concealed zip, back vent and eyelet panels for ventilation, snap close cuffs, feminine shaped hem
I wore my Icebreaker wool shirt in the cooler temperatures when we started our day at 5 am to go on a hot air balloon ride. The temperature rose at noon to 30+ Celsius when I was en route to the airport. I then ended my day back home in Toronto Canada back at about 18 Celsius. The shirt worked exactly as I had hoped — I was comfortable in both temperatures. I was also perfectly comfortable on the plane — I normally find it a bit cool and regularly wear a jacket in flight.
Another plus is that once the plane landed, hubby and I went directly from the airport to a restaurant for dinner and my woven shirt still looked perfectly presentable with very few wrinkles even though I had been wearing it for 16+ hours. I give this a big thumbs up when looking at the best long sleeve shirts for hot weather.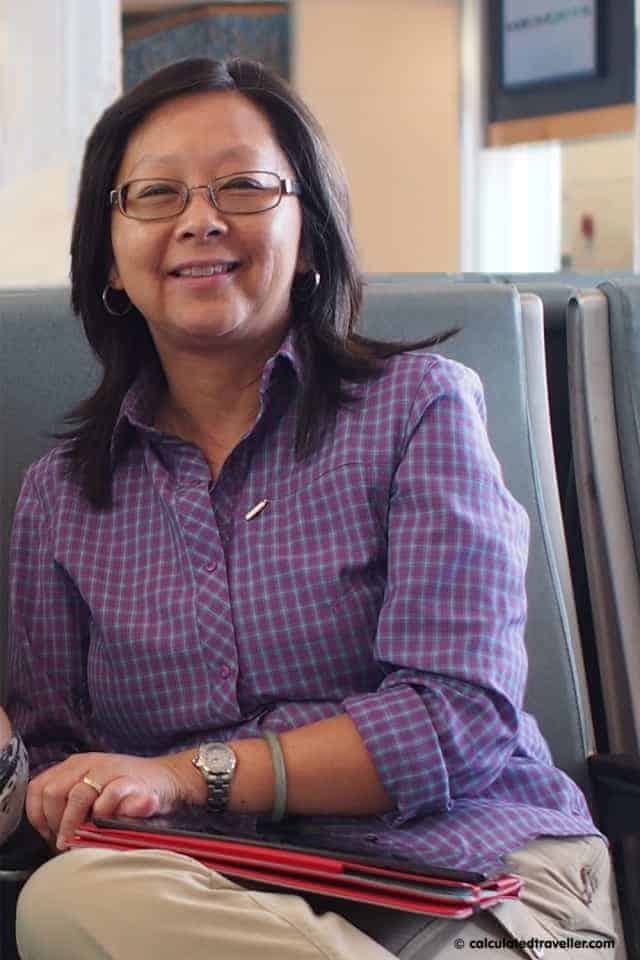 Terra Long Sleeve Plaid Woven Shirt Pro
Naturally anti-bacterial
Breathable
Odor Resistant
Wrinkle Resistant
Not itchy
Kept me warm when it was cold and cool when it was hot
Nice styling
At first, I didn't like the appearance of the knit panel under the arms but functionally it works really well and gives the shirt more stretch and ease of movement
Easy machine or hand wash
Fast air dry overnight
Terra Long Sleeve Plaid Woven Shirt Con
Sleeves and shirt body is a little long for my petite body so I have to roll up the sleeves
The mesh knit panel underneath the arms may seem unattractive to some people but I've gotten used to it
The price tag of the Icebreaker shirts is a bit high
Is Merino Wool Hot Humid Weather Approved?
Final Verdict Icebreaker Merino Wool — Hot
I'm pretty excited to have found a new go-to brand in Icebreaker Merino when looking at performance travel clothing gear. Both of these merino wool for hot weather items are definitely going onto my regular packing list due to their lightweight, versatility, comfort and easy care nature. Both of these Ice breaker merino wool shirts are really great travel clothing items to own. The price tag may seem a bit high for some but I see the black polo especially to be an investment clothing piece and something that I'll be able to wear for years to come.
For another Icebreaker Merino Wool travel clothing review, check out Icebreaker Merino Wool – A Cold Weather Review where I test out BodyfitZONE™ Technical Base Layer Leggings and a Half Zip Shirt.
Have you tried wearing merino wool clothing when travelling in hot climates? Let us know in the comments below.
I received this item from Icebreaker Merino for review purposes. This had no bearing on my review. As always, all my opinions are my own.
For other fashionable suggestions:
– Quick Travel Tip #6 – Travel with a Shawl
– Camping with the Mountain Hardwear HyperLamina Spark 35 Sleeping Bag