Travelling alone has its advantages — less planning, spur-of-the-moment decisions, and an unrestricted agenda. Not having to worry about coordinating with a travel partner will let you focus on what you want to do and what you want to see. While travelling solo has its upsides, it can also hurt your pocketbook because you must foot the entire bill yourself. No sharing of costs, no splitting the tab in half. Fortunately, solo travel on a budget isn't impossible, especially after reading out insider 6 tips for solo travel on a budget!
Here are 6 tips for solo travel on a budget so you can plan your next adventure without breaking the bank.
1. Lodging
Couch Surfing, staying with friends or acquaintances, hostels, and home shares are all great ways to avoid the pricey hotel costs and surcharges. Yet, sometimes these strategies are not always obtainable. If travelling internationally, some hotel chains offer a price discount for a single traveller, so it's worth doing a hotel search online in case the other options are not available. Another tip is to look for family-run hotels and B&B as they often offer smaller, single bedrooms.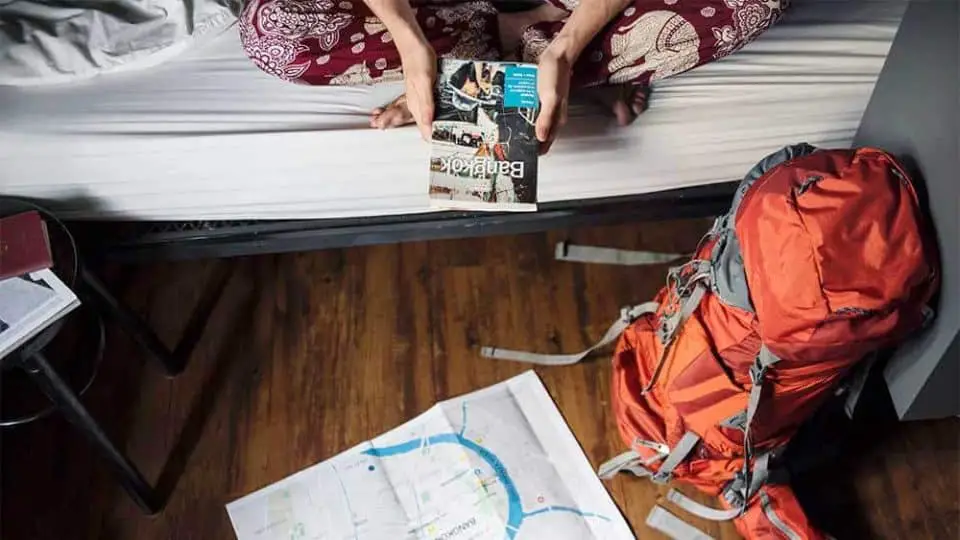 2. Transportation
Renting a car is a cost that is normally shared and is often costly when travelling alone. The best advice when it comes to saving on rental car fees is to look for the smallest car class you can find. You are travelling solo so; you don't need a lot of space!
But, if you want to master these 6 tips for solo travel on a budget, we recommend ditching the car altogether! Do you really need a rental car where you are travelling? Most major cities have extensive public transportation available plus using public transportation can be a fun adventure in itself. Even smaller cities such as Playa del Carmen have extensive public transportation options. Another option if you aren't travelling far distances is to walk everywhere or even rent a bike. We wrote about bike rentals in this article.
3. Activities
A luxury of voyaging alone is you get to make your own schedule and arrange it in such a way that you can take advantage of any free activities that you can find. Many museums and galleries have free admission days or "pay what you can," be on the lookout for concerts in the park, farmers markets, and street fairs. Do a quick web search before you plan your itinerary and plan a stop into the Visitor's Center upon arrival at your destination to see if they have free tours, discounted attraction passes, coupons, and information on public transportation.
4. Food and Beverage
Grocery shopping in a new place can be an adventure. When you shop at a local market, you can learn a lot about the residents by seeing where they shop for staples. Eating alone at a restaurant can sometimes be a bit awkward, but bringing your own meal to eat in a park or on a bench near a famous fountain is a perk when travelling solo. One of our fave parts of the 6 tips for solo travel on a budget is keeping your eye out for "happy hour" specials and remembering to ask locals for advice on where to dine on a budget. Read this article with tips for eating and drinking on the road.
5. Overbooked flights are your friend
Travelling solo provides flexibility since your schedule is entirely your own. If you aren't in a rush to get to your destination then having an overbooked flight is an ideal time to take advantage of being bumped by an airline. Consider taking the offer on an overbooked flight and add some cash to your travel budget in the process, just make sure you negotiate the compensation at gate desk to ensure that it worth the time and effort to rearrange
your itinerary.
Flying? Read our article 16 Awesome Airport and Airplane Travel Tips.
6. Wi-Fi! Oh, my!
Depending on where you are travelling, mobile data can be an additional cost. If you are travelling internationally the roaming rates can skyrocket and often buying a local SIM card and data plan isn't worth the trouble or the cost if you are only visiting for a short period of time. To save costs, consider keeping your phone on airplane mode and only use free Wi-Fi so that you don't have to worry about roaming charges. Another tip is to take advantage of free apps such as WeChat, WhatsApp Messenger, and Facebook Messenger so that you can still communicate with friends and family at home without the need for a data plan. Many large cities offer free Wi-Fi but also, look for free Wi-Fi in local coffee shops and where you are staying.
Check out the article: 7 Road Trip Travel Apps You Need to Download Right Now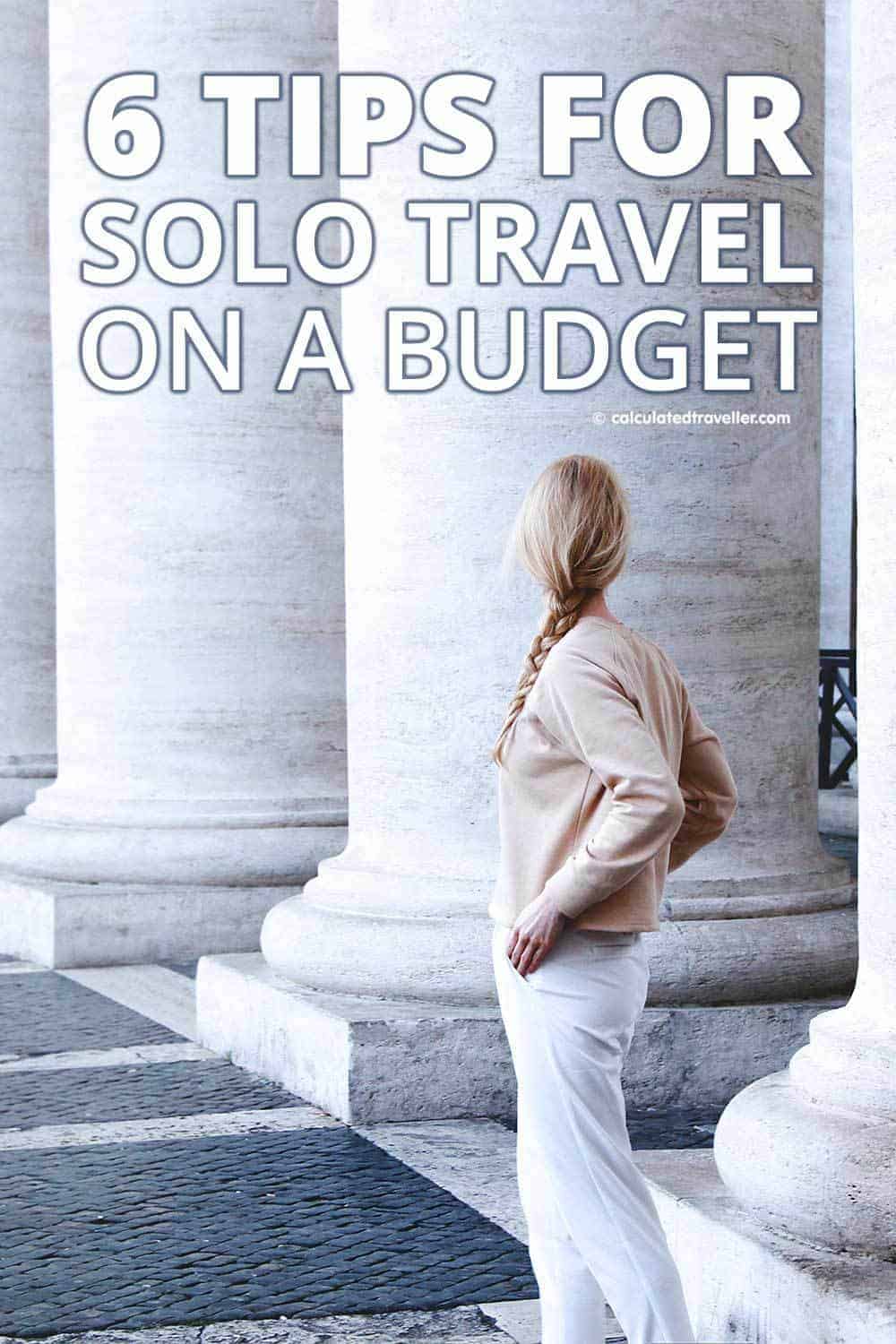 Now that you have these 6 tips for solo travel on a budget, what are you waiting for?
Grab that passport or yours, book your next flight to your dream destination, and kick back and relax.
This next adventure is all yours. Remember, you don't have to break the bank to have a great vacation!
Looking for more solo travel articles?
– 10 Outstanding Destinations for Solo Travel
– Preparing for Solo Travel: What You Need to Consider