Everyone needs a break from the rat race of life. If you are single sometimes it's easier said than done. Solo travel might sound intimidating, but if you know some excellent spots to travel to as a single, it might encourage you to book that ticket.
Here are ten destinations to pique your interest in travelling solo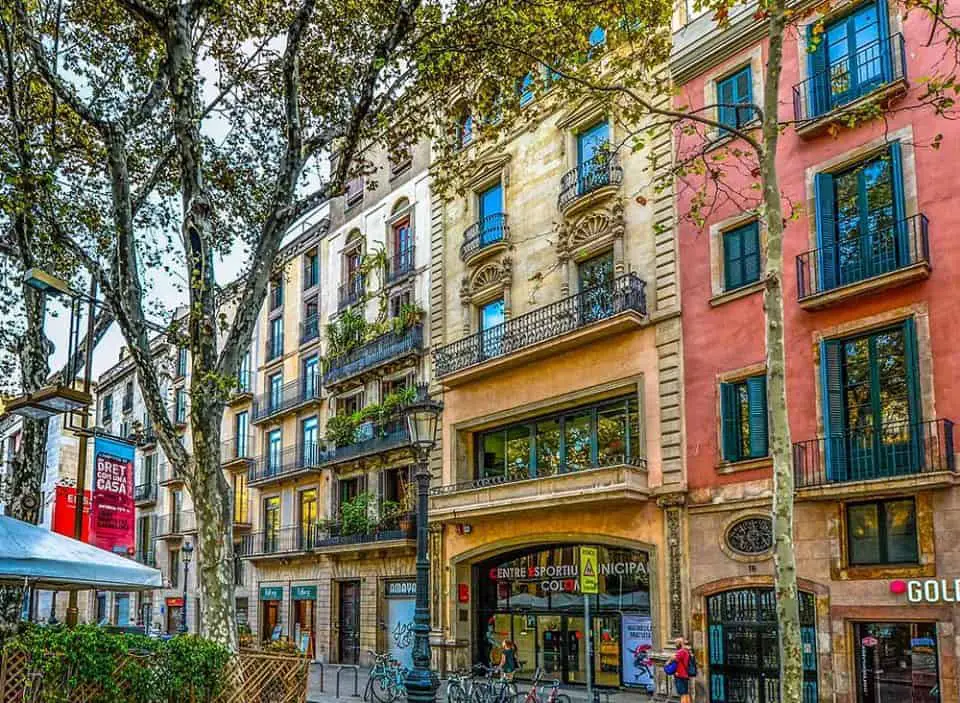 1. Barcelona, Spain. If you have a map and comfortable shoes, then Barcelona is the city for you. This walkable city is full of shops and great places to eat. You can wander down the boardwalk alongside the beach, window shop on Las Ramblas, buy a picnic lunch at La Boqueria Market, and marvel at the mastery of Gaudi in Park Guell. While vacationing alone in this city, eating will be a breeze. Grab a counter seat at one of the incredible tapas bars, and people watch for some free entertainment while you enjoy a glass of wine and a great meal.
Read the article: Memories of The Way We Were – Palau de la Musica, Barcelona
Read about where we stay in Barcelona: Hotel Mercure Barcelona Condor – A Quiet Neighbourhood Stay in Barcelona, Spain
Looking for a tourist visa for Spain?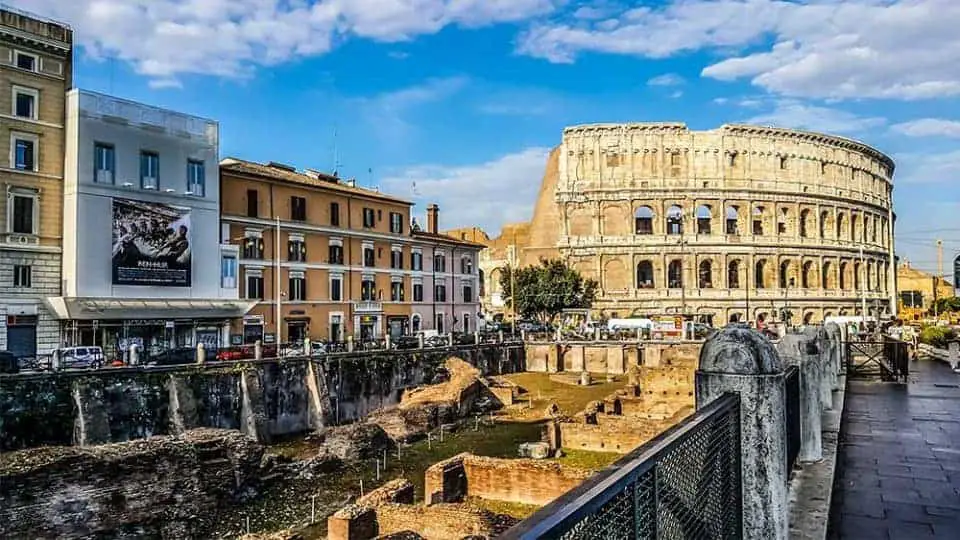 2. Rome, Italy. You had me at Rome. Who wouldn't want to visit the city built for the gods? Rome is well known for its fashion, the people, enjoyable food, and romance. Walking around in this city as a single will make you feel empowered and fully in the present. There are many things do in Rome, such as visiting ancient sites such as the Coliseum, the Pantheon, and the Roman Forum. Of course, visiting The Vatican City and Saint Peter's Basilica is a must. After a day of tours and sightseeing, you may want to unwind by dining alfresco in one of the many piazzas, and cap the night off with an icy Gelato while peering at some of the City's fountains.
Read the article:
– My (Almost) Private Tour of the Vatican with Walks of Italy
– A Cooking Class in Rome – Walks of Italy – Review
– Discovering Rome Italy in 3 Days

3. Seattle, Washington. Due to the ever-so-present coffee culture, having dinner or drinking alone is common in Seattle. With a coffee shop on every corner, there is no shortage of rest stops between Pike Place Market, the Space Needle, or EMP Museum. The dense downtown area makes it easy for you to zip from one place to another via their extensive public transportation network. You can walk the waterfront and visit the Seattle Aquarium and walk up the stairs to Pike Place market, hitch a bus up to the Science Center and walk over to the Space Needle. Seeing the sights can all be done in one day but take your time and don't rush it; let the city introduce itself to you. She has a lot to offer.
Read the article: Six Sights to See in Seattle, Washington
4. Munich, Germany. The happy nature of the locals in this Bavarian town is welcoming and inviting. Whether you visit a small ma-and-pop bakery or tour the Olympiapark tower, Munich will take your breath away. The best way to immerse yourself in the Munich way of life is to grab a pint at a local Biergarten or shop at the Christmas markets while you enjoy the hot mulled wine. In this city, a mug requires a deposit, so the locals hang around the stand to chat. It's a great way to meet new people while warming up over a traditional drink.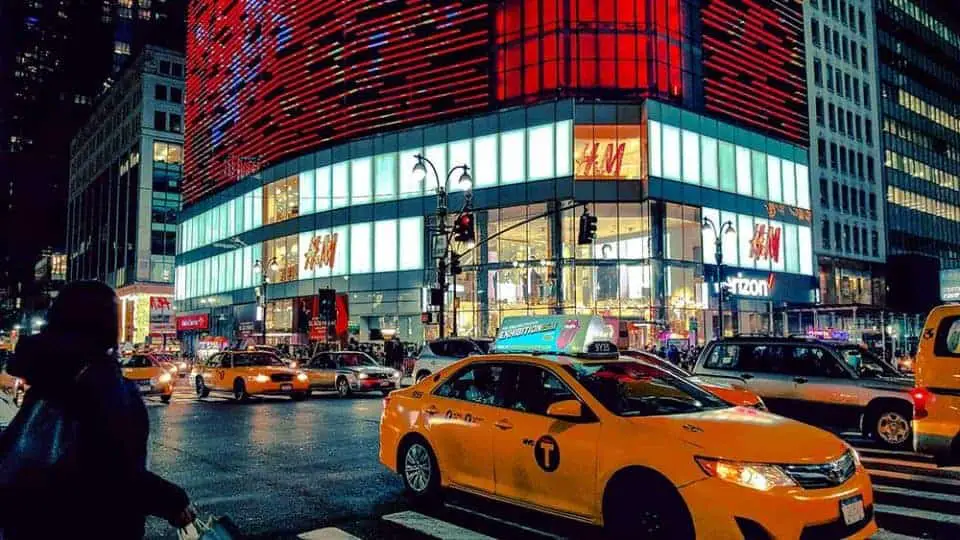 5. New York City. NYC is one city that is amazing to visit alone. Exploring the Big Apple and the streets of Manhattan are a must in this iconic city. Visit a cutting-edge gallery or one of the many world-famous museums. You can't visit the city that never sleeps without one night out on the town playing a bit of Sex in the City in your head and sipping on a Cosmo. If you're not into dining alone, there are many gourmet food markets to eat at too. Don't forget to check out Central Park and cruise on the Hudson, or for some free entertainment, people watch in Time Square.
Planning a visit to the MET? Read Calculated Traveller Jamie's article:
5 Must-See Works of Art at the Metropolitan Museum, NYC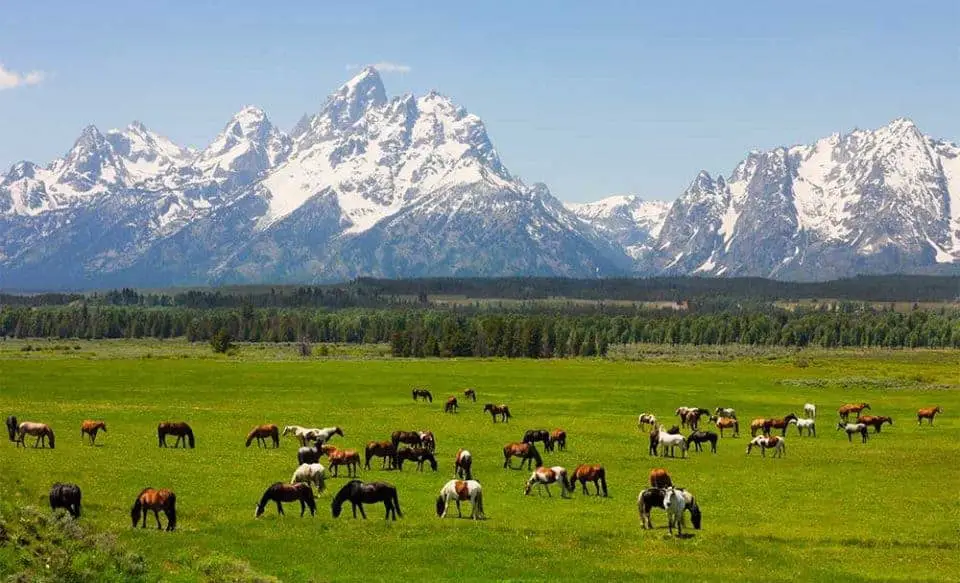 6. Wyoming. For an adventurous and relaxing getaway in the US plan a visit to the great State of Wyoming. Staying at a Dude Ranch with quaint towns nearby and majestic landscapes all around is a memory you'll never forget. While you are there take a trip over to see Devil's Tower, it is one of America's most iconic landmarks. Wyoming may not be the first place on your list for a solo traveller's vacation spot but if you are ready for a unique adventure then grab your boots and a cowboy hat and book your next trip in the state with the slogan Forever West.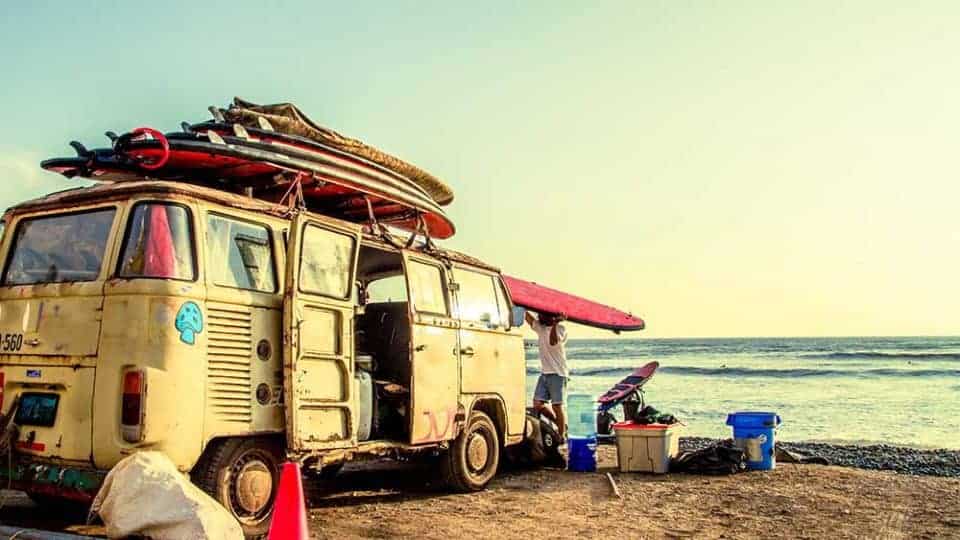 7. California. If you are looking for a beach vacation, California is worthy of a second look. San Diego alone has 17 miles of beautiful coastline with 11 beaches to explore. With so many choices you are sure to find that the perfect beach to relax, rest and decompress. Perhaps you wish to try surfing, lessons are available, and El Porto Beach in Los Angeles is a popular surfing spot no matter your skill level. As the sun goes down, head into the city and dine al fresco – it's a fabulous way to end the day.
Check out our article here – Gorgeous California Beach Destinations to visit today!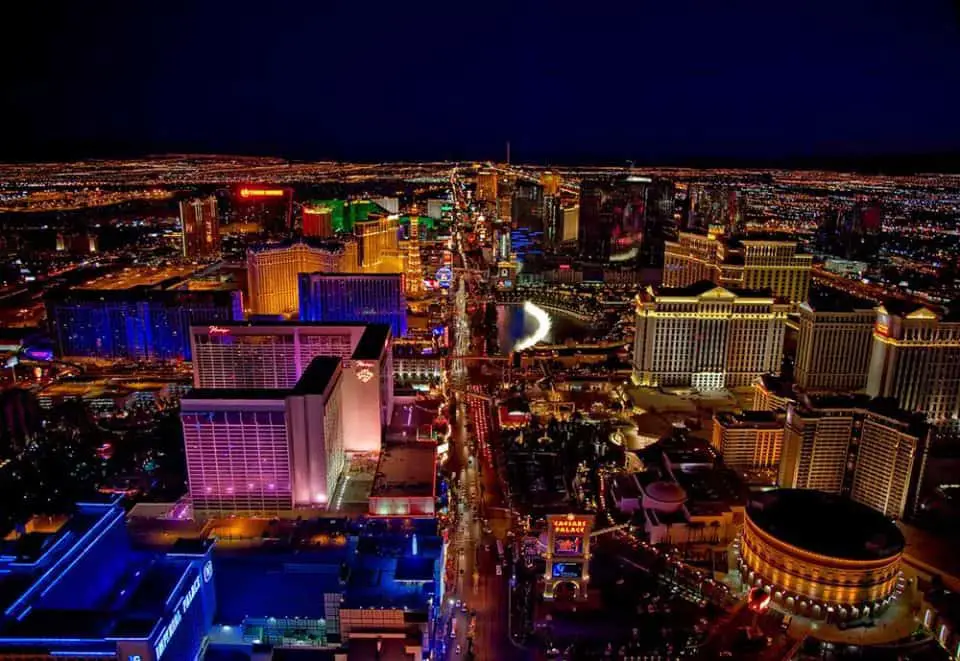 8. Las Vegas! Probably the number one destination for a weekend getaway is none other than Las Vegas, the city in the desert that never sleeps. No matter where you end up when visiting the strip, you will find something that will interest you. From concerts, clubs, pool parties, live entertainment of all kinds, Vegas is sure to keep you busy when you are playing slots. Whether you stay in a suite at the opulent Venetian or perhaps a theme hotel such as Excalibur or Circus Circus you have no shortage of options in lodging style. Treat yourself to a visit to a relaxing spa during the day and dress up for dinner and a show in the evening. Vegas has it all and remember the saying "what happens in Vegas, stays in Vegas."
For Las Vegas travel tips read the article: Las Vegas on a Budget: When to Splurge and When to Save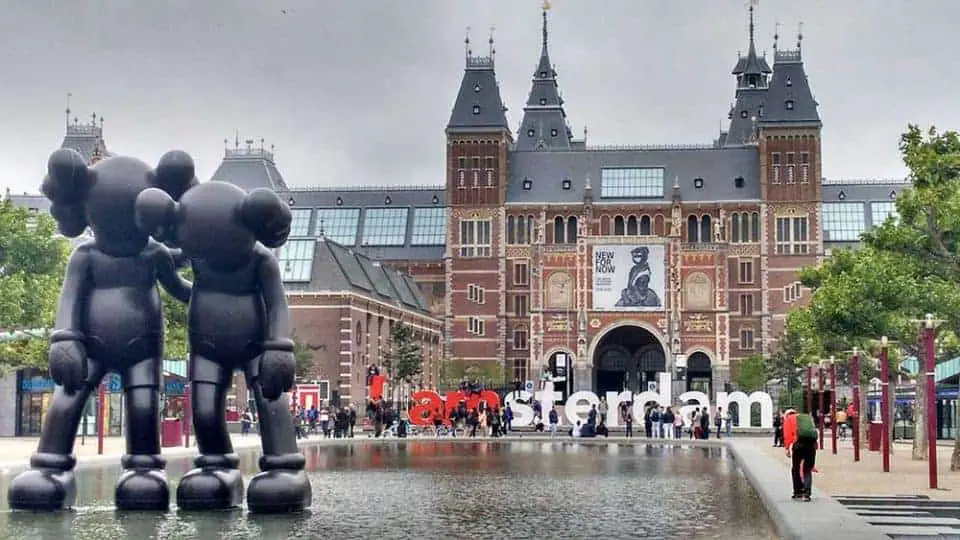 9. Amsterdam, Netherlands. Amsterdam is well known as one of the best places to travel alone in Europe. It's a lively, friendly, and safe city that has a lot to offer a single traveller. Amsterdam captivates solo vacationers with its stunning canals, renowned museums, beautiful bridges, and spectacular architecture. Whether you are there to party, immerse yourself in the culture and history, or relax and enjoy this old European city, there is something to offer a solo traveller in the Dutch capital.
Read about Calculated Traveller Lea's adventures in Amsterdam:
Food For Thought: Eating Amsterdam Tours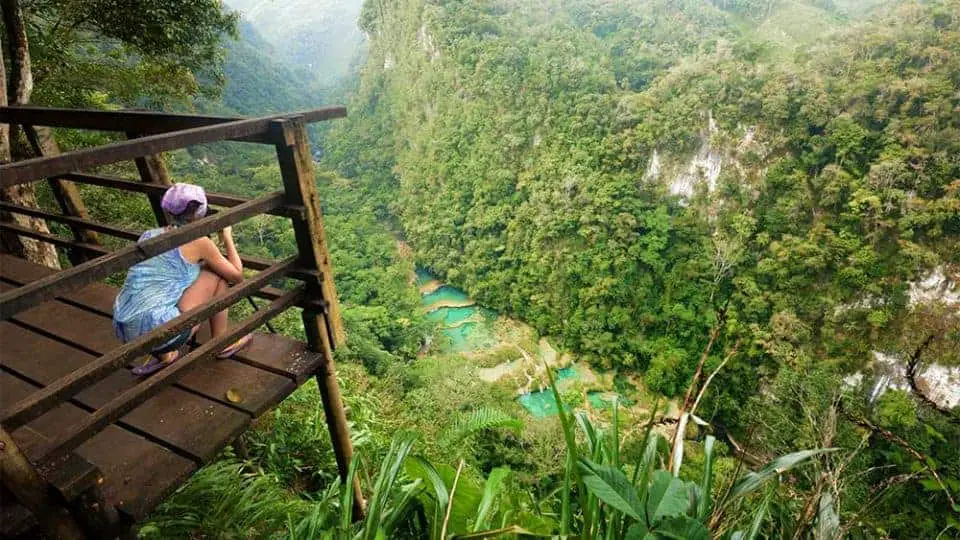 10. Guatemala. Looking for an interesting place to travel alone in Central American? Guatemala is your destination. Visit the Mayan ruins or experience the plethora of cultural and historical attractions. This area is sure to grab your heart. One plus side to Guatemala is that it's an inexpensive place to vacation, which means you can stay longer and perhaps learn a little Spanish too. There are plenty of outdoor adventures for active travellers such as whitewater rafting, kayaking, and you can hike an active volcano.
So, whether your idea of a vacation is playing in a city that never sleeps, riding a horse along the open range, hanging ten on a surfboard, or drinking in a Biergarten; one of these fabulous destinations is sure to give the solo traveller the reboot needed while creating fun and lasting memories.
Over 50? Check out 7 Tips for Solo travel in your 50's.
Do you have any suggestions for destinations for solo travel?