When it comes to beautiful, sandy beaches, California certainly has its share! The massive coastline is home to an array of beaches. So, how do you choose which one beach to visit?
Check out this list of gorgeous California beach destinations that will make your decision making easy! Whether it's sunbathing, aquatic activities, parks or caves, you're sure to find what you're looking for at these Cali beaches. 
PRO TRAVEL TIP: If you are looking for a San Francisco to Los Angeles road trip this scenic drive looks great.
Here's our List of Beautiful California Beaches
Pismo Beach, California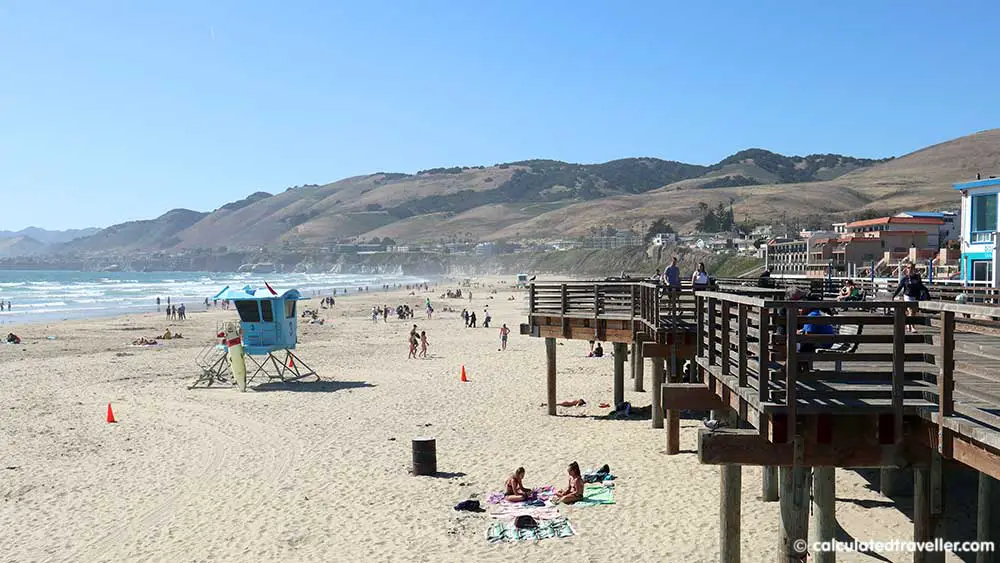 It is no surprise that Pismo Beach, on the central coast of California is home to numerous gorgeous white beaches. But it's also home to unique and exciting attractions like the Dinosaur Caves Park, Monarch Butterfly Grove and the Oceano Pismo Dunes Reserve.
This coastal town has much to see and do, including fabulous wineries, numerous parks, hummer rides and horseback riding on the dunes, and exploring the countless coves and caves. Walk along the 1,200-foot Pismo Pier, a great place to fish, sightsee or watch the sunset. 
When I was visiting I stayed at the beautiful Inn at the Pier located steps from the beach. I'll have a review of the hotel coming soon.
Check out our article: Tasting Paso Robles California Wine Country

Newport Beach, California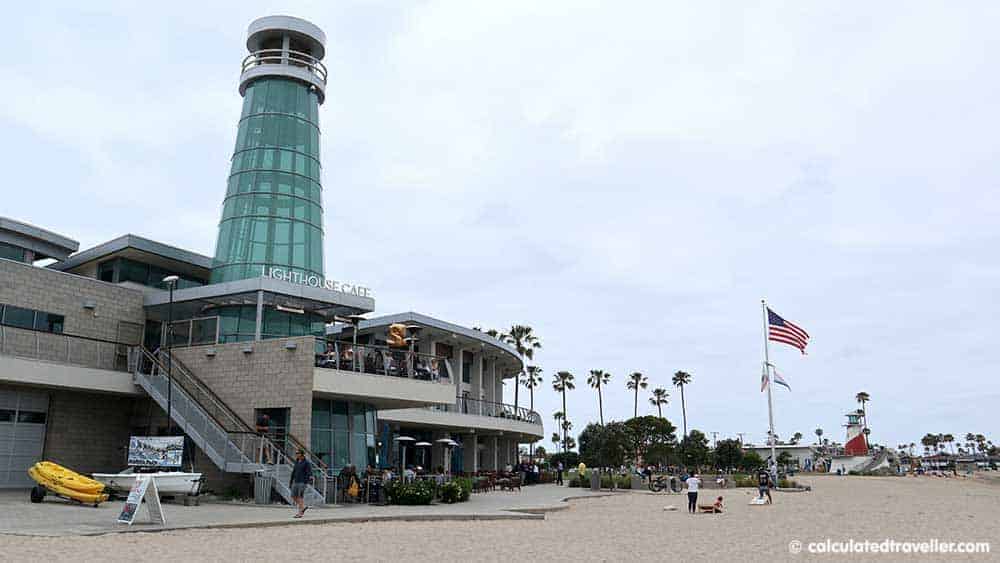 A favourite among many, Newport Beach is revered for its soft, fine sand and clean beaches. Visitors to the area will enjoy the bevvy of activities available including surfing, skateboarding, swimming, cycling and more. 
This beautiful Southern California city has 10 miles of recreational harbours along the coastline. Yes, ten! Think of all the waves to ride, fish to catch, boats to rent, and other fun water activities just waiting for you. 
There are also plenty of miles to hike and ride, as well as the incredibly family-friendly Balboa Fun Zone. Here you will find a Ferris wheel right on the pier, along with other thrilling rides and activities. What could be better than that?!
Monterey Beaches of California
The Monterey beaches are a collection of four beaches that range in size from small to large in Northern California; McAbee Beach, San Carlos Beach, Del Monte Beach and Monterey State Beach. Frequented by many for their various attributes, the Monterey beaches are prime locations for kayaking, scuba diving, wading with the kids, and surfing. Beachcombers looking to add to their collections will find perfect seashells, and unique, one-of-a-kind pieces of sea glass? Monterey county's other attractions include great golf courses, like the well-known Pebble Beach Golf Links, Cannery Row, and the Monterey Bay Aquarium.
While visiting Monterey I had the opportunity to stay at Intercontinental The Clement Monterey right on Cannery Row. Stay tuned for a review of that hotel soon also.
Laguna Beach, California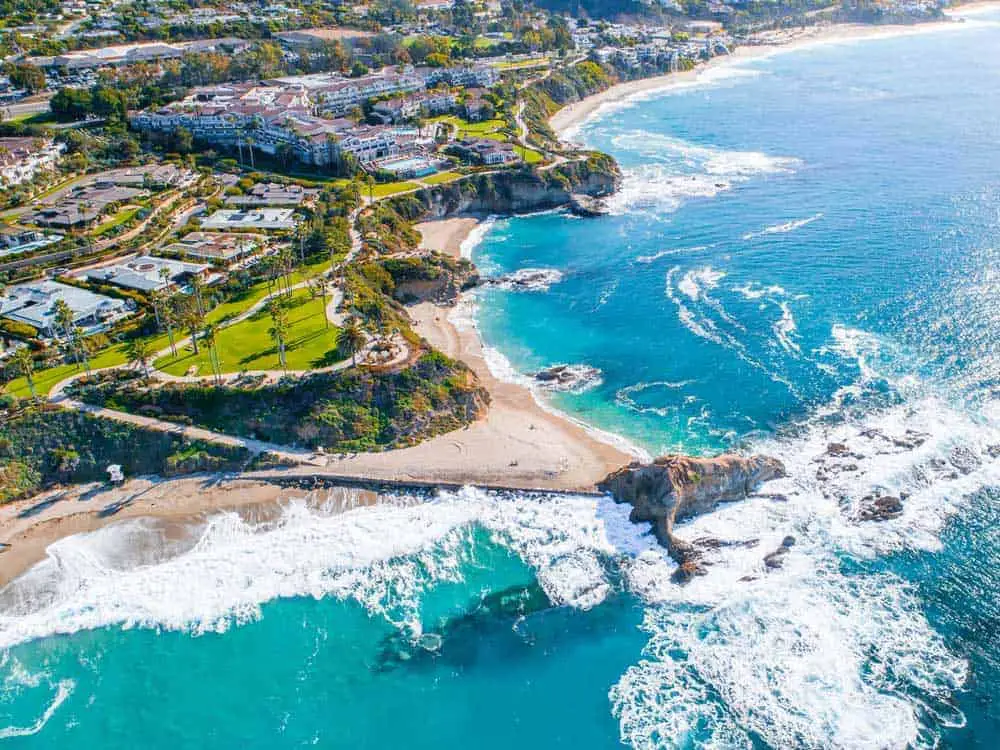 Are you looking for an adventure? Laguna Beach is sure to have plenty to keep you occupied. Explore along the bluffs, tide pools, and sea caves. Or take a trip outside the city to discover some of Mother Nature's finest, protected wilderness.
Laguna offers 7 miles of coastline and 30 different beaches. There's a beach to suit your every mood. Whether it's swimming, snorkelling, surfing, or paddleboarding, there's a beach that's just right for your aquatic activity.
You'll also find locally-made, handcrafted goods in the more than 100 different boutiques and surf shops in the area.
Coronado Beach, California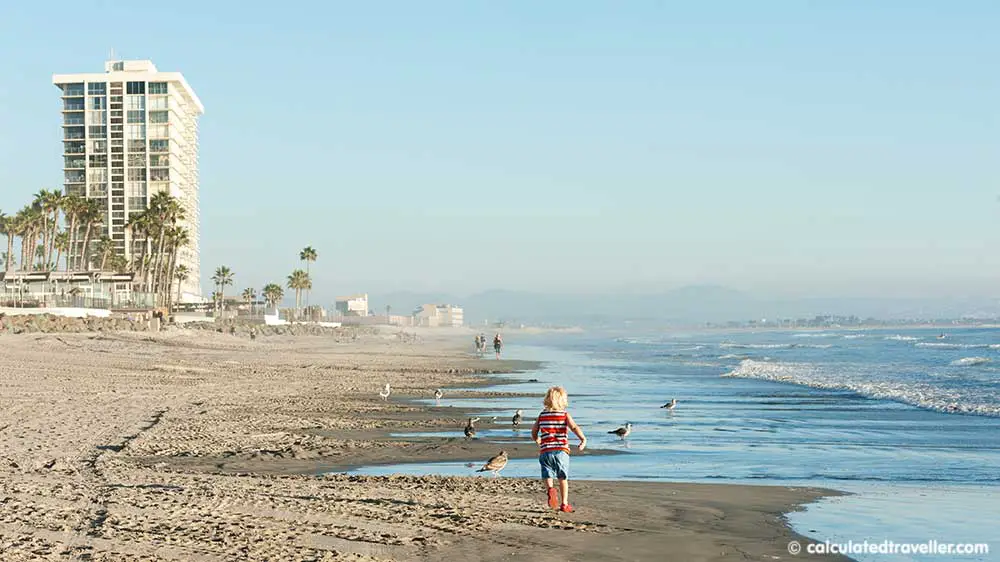 If your travels have you headed to San Diego, California, be sure to pencil yourself in a day at any of the Coronado Beaches. This family-friendly beach is recognized as one of the nation's best beaches. 
An abundance of mica in the sand makes these beaches shimmer and shine in the sun. Coronado Beaches calm waters make it an ideal spot for families. Boogie boarding, surfing, paddleboarding, and sunbathing are all popular activities on this beach.  Coronado is every beach goer's dream! For the ultimate experience, rent an electric bike, and tour the area as the sun begins to set!
Santa Monica State Beach, California
There is so much to do at Santa Monica Beach, and so much fun to be had. This beach is so large it is referred to in two different sections; north of the pier, and south of the pier. 
Here you'll find 3 miles of soft-sand beach, perfect for sunbathing and enjoying the water, miles of paved cycling trails, and ideal conditions for surfing and paddleboarding. 
The famous Santa Monica pier stands at 1,600 feet and is full of places to eat, an aquarium, and even a small amusement park! This gorgeous family-friendly beach is only miles from the Los Angeles International Airport.
Manhattan Beach, California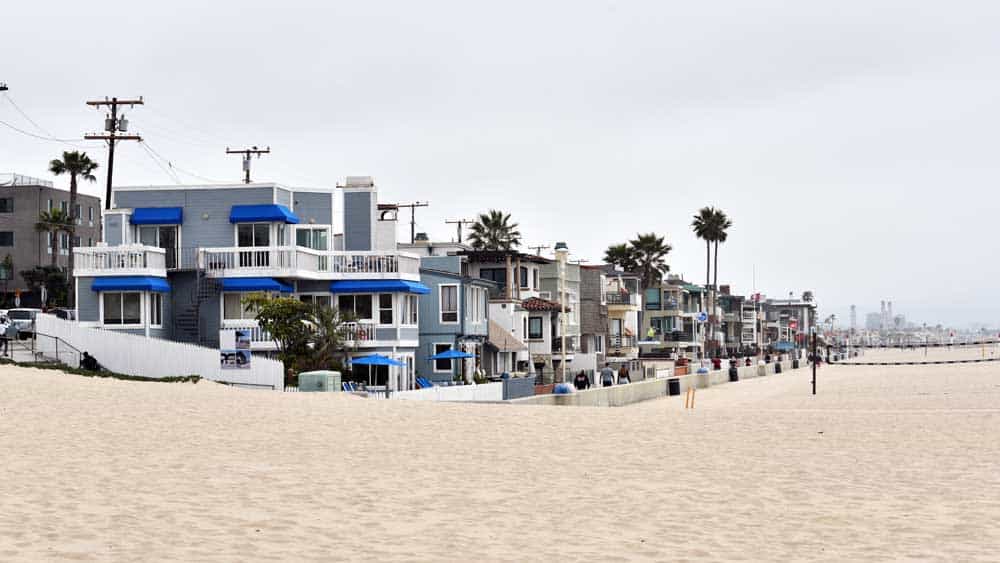 Located near Los Angeles, Manhattan Beach has everything you could want in a beach; clean, sandy beaches, loads of activities, and nearby entertainment options.
Manhattan Beach is known for its beach volleyball and surfing. Visitors can also bike along the beachfront, paddleboard, or swim. There are nearby parks and attractions to explore like the Manhattan Pier or Roundhouse Aquarium.
Steps away from the beach, you'll find Downtown Manhattan Beach. Here you can spend the day shopping, grab a bite or two to eat or end your day peacefully watching the gorgeous sunset, near the pier.
Carmel Beach, California
Considered one of the best beaches in California, Carmel Beach is the ideal location for watching the sunset. It's beautiful soft white sand make the perfect backdrop for the evening or star gazing. Nestled amongst the bluffs and located between Pebble Beach and Point Lobos State Reserve, the scenery in Carmel-By-The-Sea Beach is second to none.
Take a scenic hike or walk, play volleyball on the beach, surf the waves, tour the area on a bicycle or drop in for a wine-tasting. The possibilities are endless. There are even wood-burning firepits available to help you cap off your night.
While there are many more beaches along the California coast, the above list will give beach lovers just a taste of what California beaches have to offer.
These beaches have it all from swimming to stargazing; the choice is yours. But, you won't be disappointed if you decide to check out any of the beaches on our list.
Which California beach sounds good to you?
Don't forget these favourite beach essentials!