In honour of America's Independence Day, July 4th, I thought I'd share some photos from a recent trip to Washington DC.
You've seen these sites a million times on TV and in movies but you don't really get a sense of the size and importance of these iconic buildings until you are standing in their shadow listening to the hushed whispers of conversation as visitors from far and wide reading the carvings on the cool marble walls and jockey for position to pose for photos. I encourage everyone, American or otherwise to visit Washington DC and to see these places for themselves.
It's quite the whirlwind of activity if you try to see all the sites in one day so I highly recommend that you take your time and sit a spell on the many benches at the various sites to reflect on what you've seen, what they mean and take the time to marvel at the artistry, technology and engineering that went into their creation in the first place.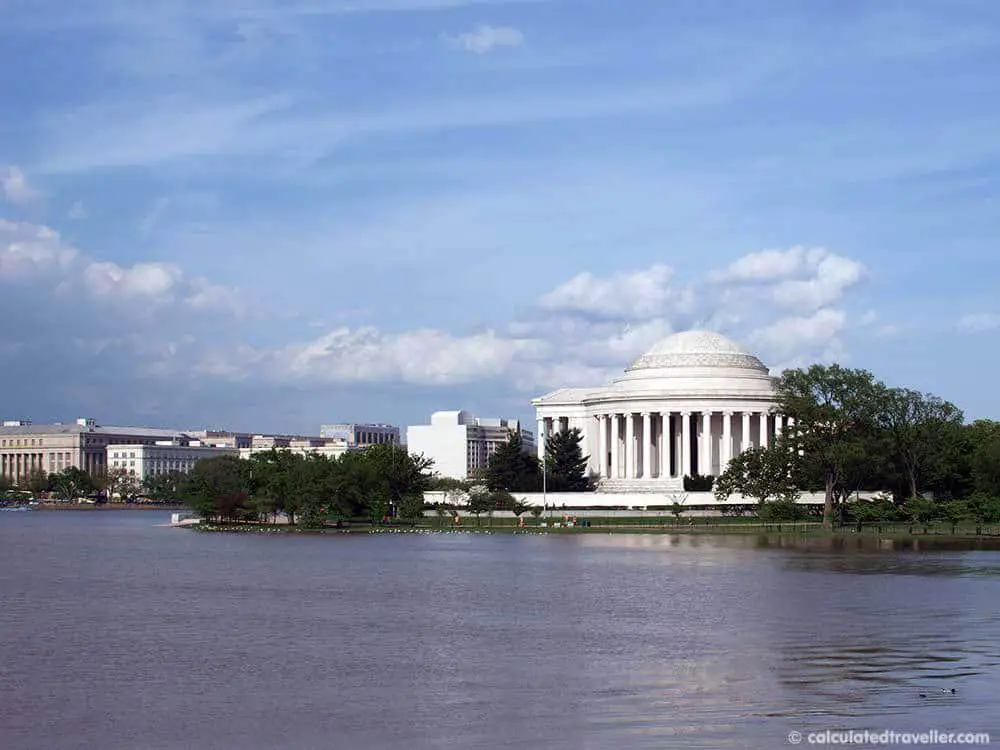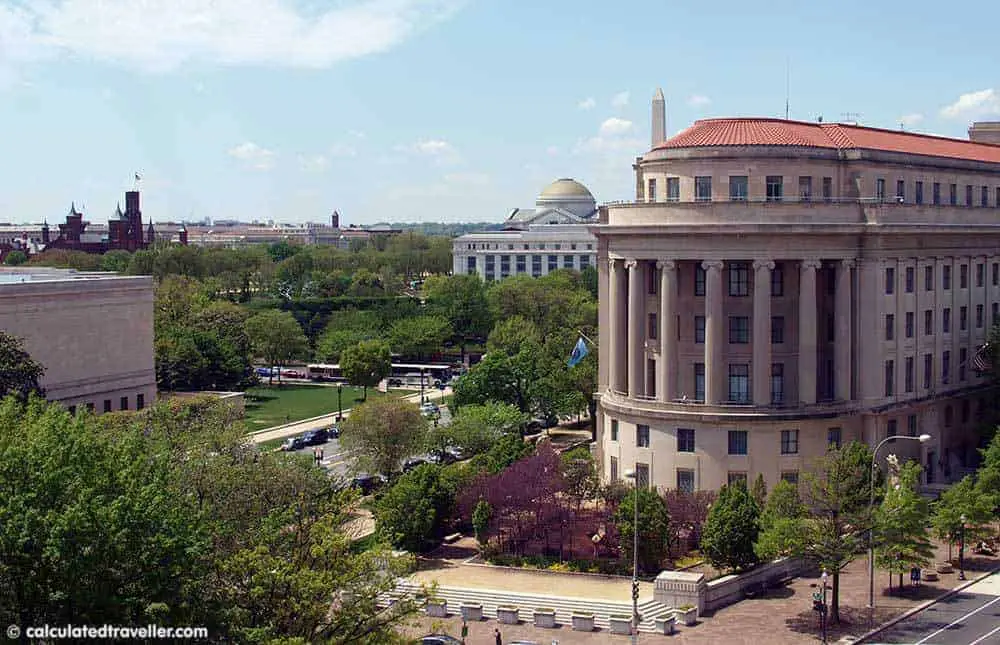 For some photos of the Main Avenue Fish Market in Washington, check out the article
Fish Markets Around the World – Photo Essay
 
A funny thing happened at the Jefferson Memorial
We were relaxing in the shade on the cool marble steps of the Jefferson Memorial when a little girl of about 12 approached us with her friends asking if she could take our photo. We were leery at first but agreed fearing no malice from this little girl.
We then struck up a conversation with her:
Us: Why are you taking photos of people?
Little Girl: Just because…
Us: Where are you from?
Little Girl: Arkansas.
Us: We're from Canada, do you know where Canada is? It's a country about 9 hours north of here
Little Girl: I know where Canada is. They speak French there. Do you speak French?
Us: No, but some Canadians do speak French. Do you speak Spanish?
Little Girl: No we speak English – Do you speak English?
Us: Yes, we speak English but we speak Canadian English (giggle)
Little Girl: Really? Say something in Canadian English.
Kids say the funniest things, don't they? But honestly, we did start it.
We hope you enjoyed this Washington DC Photo Essay.
To all our American friends south of the border Happy Fourth of July!
Read these related articles:
– Spies Like Us at the International Spy Museum, Washington, DC
– Sleepy Nights at Sheraton Tysons Hotel in Fairfax Virginia
– Sweet Dreams at Crowne Plaza Dulles Airport Hotel VA