Are you thinking of travelling solo one day?
Perfect!
You get to create your OWN schedule, connect with people you want to see, and avoid the ones you don't want to see.
When you travel alone, you are moving entirely on your own terms so why complicate matters?
Here are tips to keep your solo trip uncomplicated and straightforward
1. Save the dollars.
Plan your trip and pay for it in advance. Isn't it a great feeling to return home and know that you paid for your trip and owe nothing on your next credit card statement? Save before you go. Enjoy the delayed indulgence and be ready to start saving again for your next trip once you return home. Alternatively, take advantage of last-minute solo travel deals.

Read the article, 6 Tips for Solo Travel on a Budget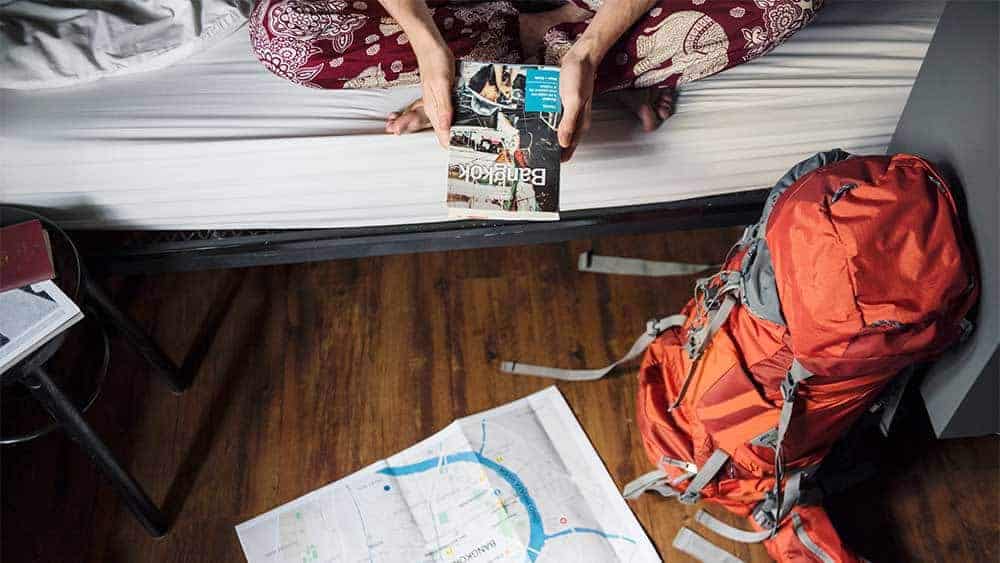 2. Consider a slow solo travel experience.
Perhaps you dream of a long-distance national road trip or an international escape to Hong Kong or maybe a weekend getaway to New York state. If you want to keep the trip simple and unpack only once, consider choosing travel destinations that will act as a good home-base but has a variety of day trip options nearby. You'll get to experience everything one city or region has to offer and start to feel like a local when you focus your entire holiday in one location.
3. Keep it Simple. Pack light!
Regular readers know how I advocate travelling carry on only! When you pack light, you don't have to wait at the airport for your checked bag, and if you have a carry-on, you save the extra checked baggage fees. You are also more mobile so, walking a couple of blocks isn't a burden. It's safer too because you are less of a target than someone fumbling with a large suitcase or someone with multiple bags.
4. Be safe. Keep Identity theft away.
If you use Wi-Fi in public areas, consider getting a VPN. A VPN is a Virtual Private Network. It protects your identity by encrypting your data. It will protect you from online theft, allows access to sites that are blocked in certain countries and protects your online activities from being sold by your ISP provider. A VPN is a simple app that installed to any device. There are free and paid VPNs depending on which "pro" features you require.
Here's a great article on PC Mag about VPNs.
For truly uncomplicated solo travel, consider travelling with your own Wi-Fi hotspot and don't use public Wi-Fi at all. We recommend and use KeepGo.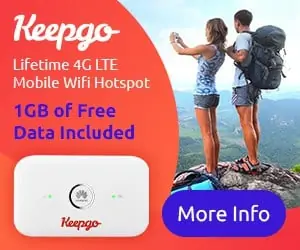 5. Be patient and proactive.
It's often overwhelming when you arrive in a new city alone but take your time and get acclimatised to your surroundings before you venture out. Being lost and looking confused could attract unwanted attention. A simple tip is to take a day and relax; see how the city works and settle into it. Seek out the advice of the concierge or front desk staff at the hotel. Be proactive, smile and ask away – they'll be more than happy to assist with some local advice.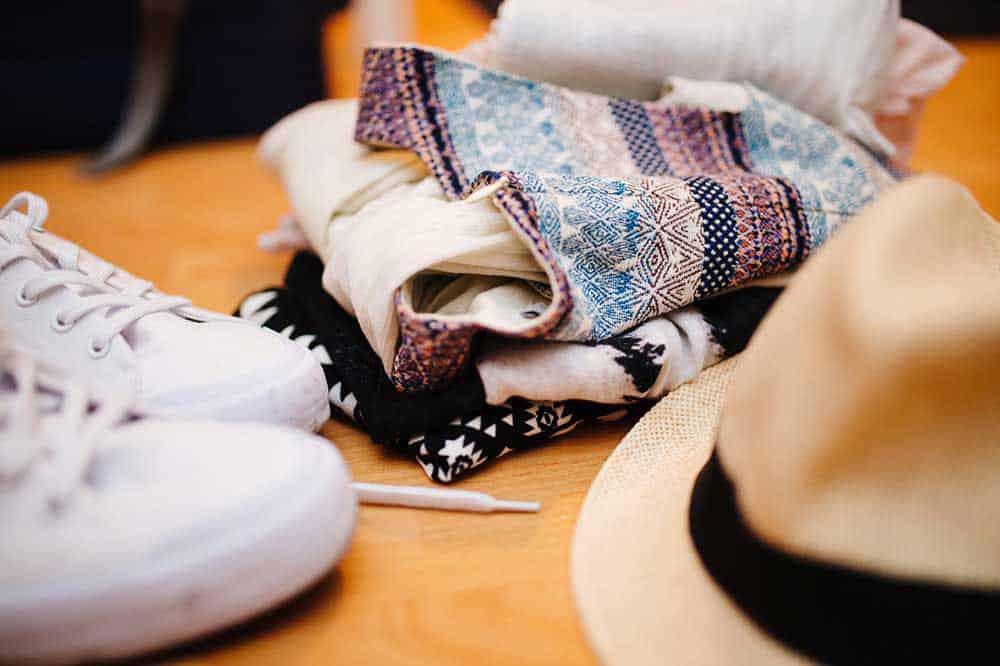 6. Wear simple attire.
For the safest and most uncomplicated solo bucket list travel experience, I suggest that you don't wear expensive jewellery or carry pricey cameras and devices on you. Try to be discreet about your belongings, so you don't draw attention to yourself.
7. Blend in when travelling solo.
The first thing you do in any city, especially when travelling solo is to go to the nearest local grocery store and buy something – anything. The point here isn't what you bought, but it's the shopping bag. Carrying around a shopping bag from a local store helps you blend in with the other residents.
8. Eat alone and Enjoy it.
Find a local café or coffee shop that you enjoy and become a regular while you vacation. First, this keeps the mystery out of where you will be eating and second; this is an awesome way to meet other people in the community and experience local life. Consider taking a cooking class — you'll learn how to cook the local cuisine, have a tasty meal and have fun at the same time.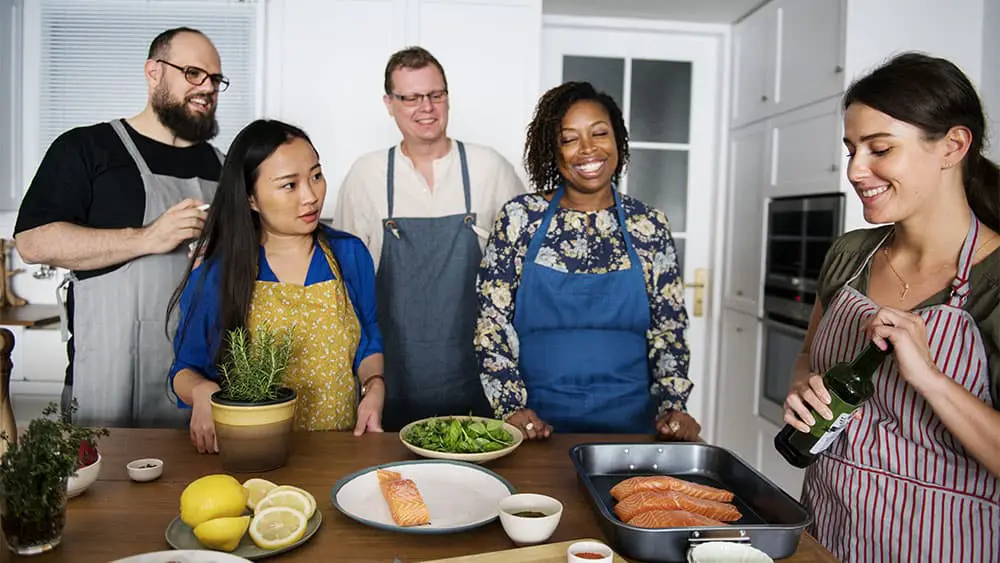 9. Book a tour.
The ultimate uncomplicated solo travel tip is to book a tour. It's a great way of seeing things you are interested in the world, without the need to plan it out. Find an itinerary that includes something you love and want to see, book it, and show up. How simple is that? By joining in a tour of a local museum or famous sight not only are you getting the best inside information about the tourist attraction but it is also a great way to meet other travellers.
Another option is to look specifically for single travel groups or singles vacations groups – these friendly tours for solo travellers are ideal because they'll pair you up with a roommate if desired and activities at making you feel comfortable being a single traveller.
Check out these tours that we've had the pleasure of taking:
– Eating my way through South Beach with Miami Culinary Tours
– My (Almost) Private Tour of the Vatican with Walks of Italy
– Food For Thought: Eating Amsterdam Tours
– The Invisible Artist: Graffiti Culture with Tour Guys Toronto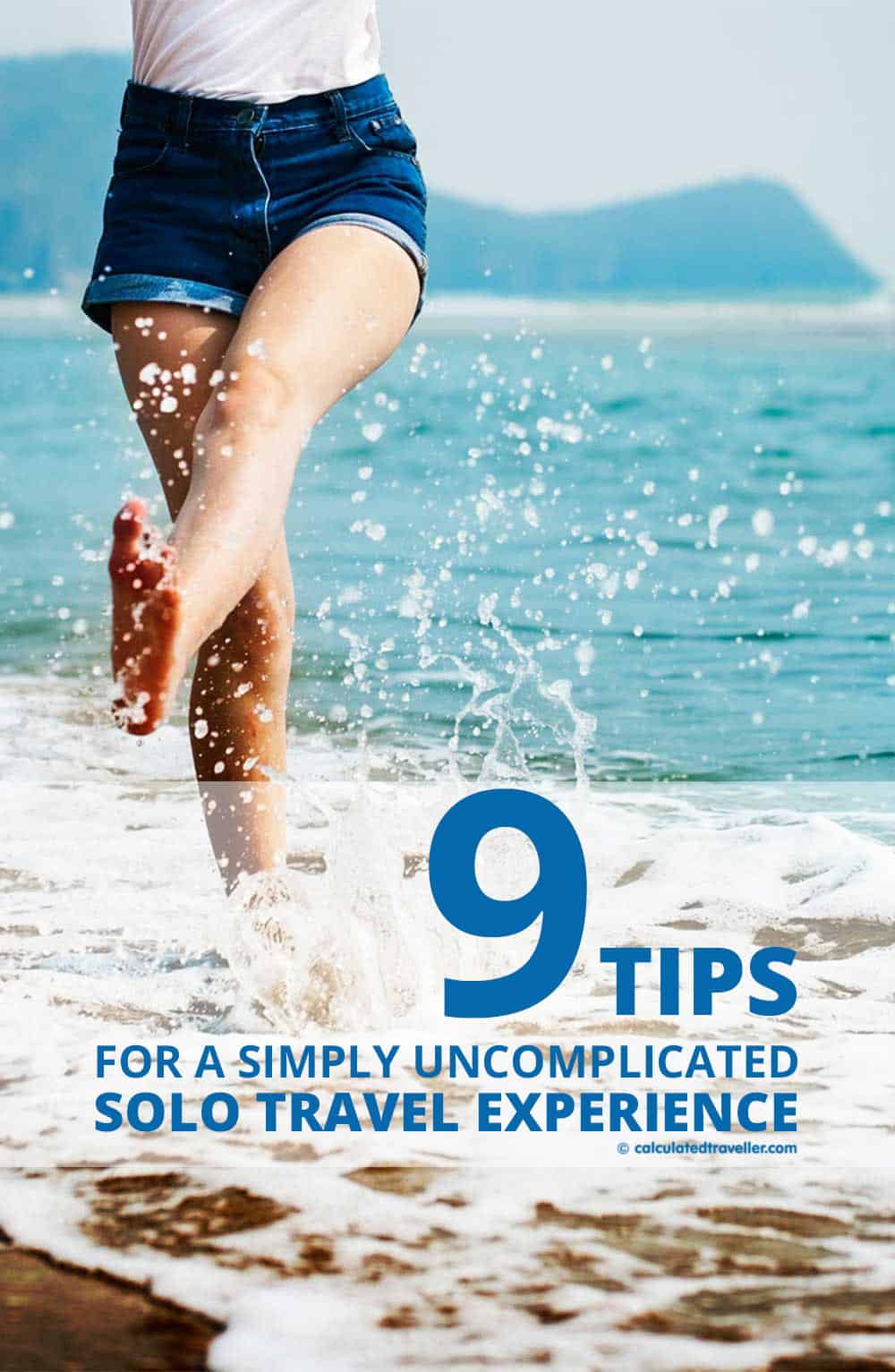 There you have it, nine tips for a simple uncomplicated solo travel. Do you have anything to add?
Look for more solo travel tips and articles here at Calculated Traveller.
– 10 Best Places to Travel Alone